SHARE THIS!
Post this graphic on your social media profiles and encourage your followers to vote! Voting is unlimited!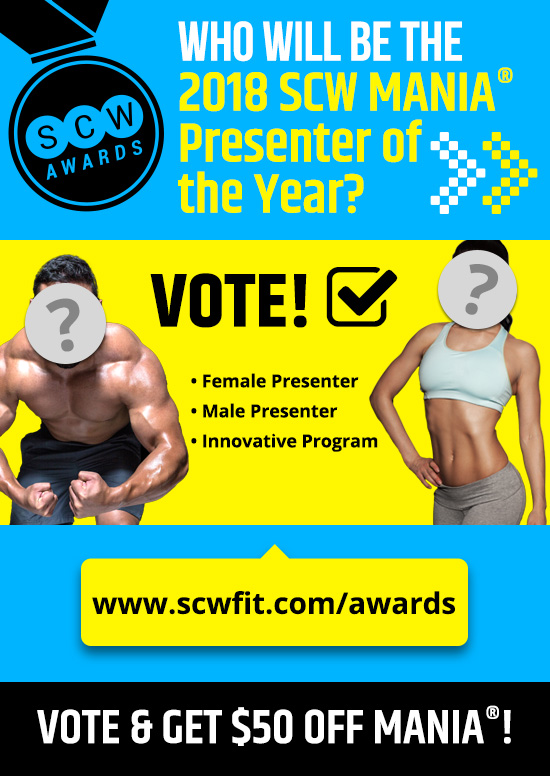 (Click to enlarge and save)

SCW PRESENTER OF THE YEAR
VOTE HERE for your Favorite MANIA® Presenters & Programs
One nominee per category will be honored as the MANIA® Presenter of the Year for that particular event location (New York, California, Florida, Atlanta, Dallas, Midwest, D.C., Boston). These MANIA® Presenter of the Year Award Winners stand prestigiously on their own.
All voters receive the one-time use of a $50 AWARD off the 2018 MANIA® of their choice! (Can not be combined with other discounts.)
2018 SCW MANIA® Award Winners
---
NYC MANIA®:
Leslee Bender
Steve Feinberg
Barre Above®
---
California MANIA®:
Susane Pata
Marc Coronel
TriggerPoint®