Michael Scott Scudder Scholarship
Purpose: To honor the life and professional career of Michael Scott Scudder by offering a MANIA® Convention FREE attendance to a worthy budding studio owner needing business advice and industry education.  This scholarship is open to those who reflect the passion, high-standards and desire to succeed in the fitness industry set forth by Michael Scott Scudder.  The applicant must have a strong commitment to continuing education in the fitness/wellness market.
Eligibility: This award is appropriate and available for:
Persons who strive to inspire the world of fitness as a small business owner.
Persons who spend at least 40 hours per week as a fitness facility/studio director, owner or manager.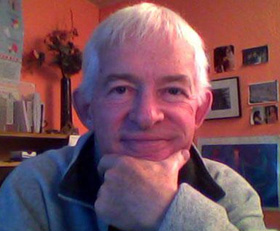 About Michael Scott Scudder
Michael was the CEO of MSS Network. His four decades of experience in the fitness/wellness industries included achievements as a "Top 100 Club", selection as one of the Top Ten Health Club Managers in the U.S. and inclusion in the "Who's Who in International Fitness." In his career, he advised over 700 fitness facilities providing insightful and valuable information to all he contacts within the fitness industry. Michael passed away June 30, 2017.