Thank You For Attending The Arch Amenities Group Fall Summit
---
---
Baby Boomer Breakdown

As millions of baby-boomers enter their golden years, staying mentally, socially and physically active is the key to maintaining quality of life. Cutting-edge research reveals there's no secret to aging well. By focusing on mental health, cardiovascular conditioning, strength training, flexibility, fall prevention and balance, we can slow the aging process. Group fitness instructors, trainers and managers overseeing active aging programming will enjoy this short overview that combines relevant research and proven practical approaches to training brains and bodies of 50+ participants.
View The Presentation Outline >>
---
---
Functional Training for the Active Ager

Increasing functionality is just one of the benefits of offering small group options for aging clients. Discuss not only the science, but the need for socialization, camaraderie, and accountability when training the group. Study how introducing positive competition and even dance movement will enhance results, and address retention. Experience and practice specific joint actions to get you started creating your new branded option.
---
---
Supported Exercise for Ageless Training

S.E.A.T. (Supported Exercise for Ageless Training) is a brand new, chair-based fitness program that strengthens the body and mind, while improving balance and flexibility through functional fitness to get the most out of life.
Learn More About S.E.A.T. Here.
---
---
---
---
---

ACTIVE AGING

Many individuals are living longer and better than ever. Cutting-edge research reveals the secrets involving aging and how we can proactively become involved with our chronologically enriched friends. We know that we can train and delay the aging process by focusing on mental health, cardiovascular conditioning, strength training, flexibility and fall prevention and balance. Lawrence will discuss why we don't just "teach seniors" any longer. Group fitness instructors, personal trainers and those in charge of active aging programming will enjoy this exciting day that combines research and practical approaches for training the brains and bodies of our 50+ participants.
Active Aging Certfication >>
Active Aging Nutrition Certfication >>
Chronic Disease Specialist Certfication >>
---
---
---
---
MANIA® Fitness Conventions

MANIA® is a 3-day Fitness Education Conference running nationwide in over 7 locations throughout the year.  Each MANIA® has 17 sessions every hour, featuring world-renowned fitness educators leading over 200 workshops and lectures on every topic imaginable!
View upcoming MANIA Dates & Locations Here.
---
---
SCW Health & Fitness Business Summits (Partnering with IHRSA)

Join us for the SCW Health & Business Summits hosting 44 seminars led by 25 hand-picked elite fitness experts held at the MANIA® Conventions in Chicago, Dallas and Boston. Take advantage of 3-days of laser-focused fitness business sessions exclusively dedicated to marketing, technology, trends, sales, retention, social media, products, programming, finance and leadership. Owners, Managers and Directors reach deep into new trends for Commercial Multipurpose Clubs, Boutique Studios, YMCAs, JCCs, Park & Recs, Universities, and Hospital Wellness Centers. View upcoming Dates & Locations Here
---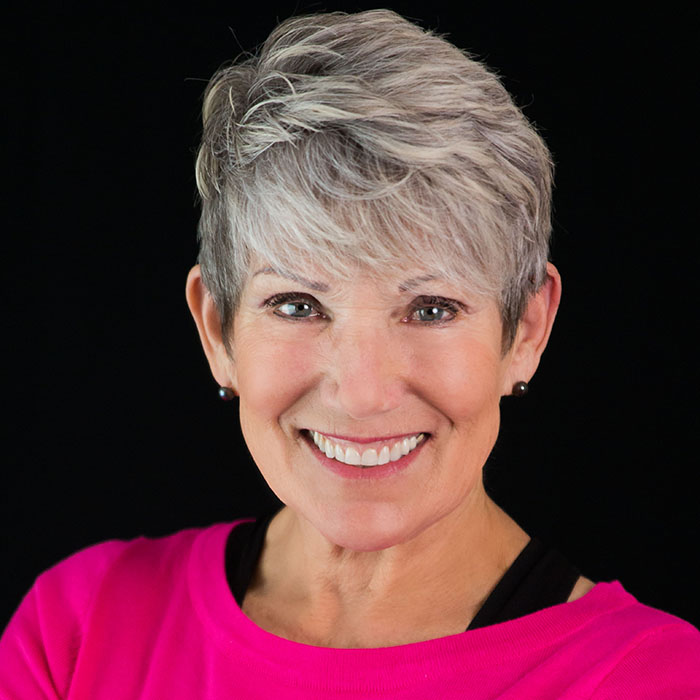 Ann Gilbert
Ann Gilbert is the fitness industry's premiere educator on exercise and aging. A successful owner and operator of Shapes Fitness for Women, she oversees the operations of Personal Trainers and Group Fitness professionals, coordinating extremely successful fee-based small group training programs including functional training for the older adult involving strength, balance, coordinator and independence. As the an ACE / IHRSA Personal Trainer of the Year, Ann is a featured, sought-after and popular speaker at IHRSA, FBA- Succeed, Club Industry, SCW MANIA®,and IAFC Conventions for decades. Ann is an industry leader and education expert teaching the following Certifications: Active Aging, Aquatic Exercise, Group Fitness, WATERinMOTION®, and S.E.A.T. (Supported Exercise for Ageless Training.)
---
---
---
Enter To Win Big!
» 1 FREE SCW MANIA Fitness Convention of Your Choice (Valued up to $259)
» 1 FREE SCW Online Certification of Your Choice (Valued at $199)
» 1 FREE Year of SCW OnDemand (Valued at $99)
» 3 FREE WATERinMOTION® Online Certifications (Valued at $597)
» 1 FREE S.E.A.T. Online Certification (Valued up to $199)
Enter To Win Here