Thank You For Attending The Workshop "Women: Vision, Values & Verve"
with Sara Kooperman, Debra Siena & Ann Gibert
---
---
---
---
Women: Vision, Values & Verve



This workshop is driven by the powerful women from WIFA (Women In Fitness Assoc.) that will provide you with proven strategies and successful practices with active discussions abound!
Based upon both personal resolutions and professional aspirations, this workshop will help carve a path towards your future.We will begin by looking at our Vision, examining  what each individual wants to achieve, developing a vision statement that supports our professional growth. Next we will clarify and understand our Values so that they align with our behaviors, developing a purpose based upon our female desire to please everyone while remaining true to ourselves.  At the conclusion of this interactive workshop, we will address Verve, reviewing confidence and its' ramifications on success. Leave with a defined and purposeful vision and value set  to take on your future with verve!
Download The Presentation Here
---
---
---
Multi-Media Marketing For Growth and Profitability
Examine how to market effectively and explore branding your business through various media sites, driving it to success. Uncover your unique market position, create email blasts, construct eNewsletters, mold your website and expand your social media presence. Explore ways to take your business to the next level with effective, strategic and inexpensive marketing. Learn from this entrepreneur who started from a 3rd floor walk-up and created a multimillion-dollar enterprise. Bring your business cards, and leave with plenty of free advice and resources!
You'll learn how to:
• Uncover your unique market position.
• Create email blasts, construct eNewsletters and mold your web site.
• Expand your social media presence.
Download The Presentation Here
---
---
---
Not Too Fast: Is Intermittent Fasting all it's cracked up to be?
An increasingly common trend in current diet advice is the promotion of a fasting-mimicking diet or, as it is better known, Intermittent Fasting (IF). Many claims have been made about this as a dietary choice. These claims range from fat loss and increased energy, all the way to combating cancer and diabetes while increasing longevity. If these prove to be true, Intermittent Fasting is potentially a powerful dietary intervention and should be considered.
The first task is to define what an Intermittent Fasting diet is. There are three common variants that are generally implemented: The first one is Periodic Fasting (PF) .
Read The Full Article
---
---
---
MANIA® Fitness Conventions

MANIA® is a 3-day Fitness Education Conference running nationwide in over 8 locations throughout the year.  Each MANIA® has 17 sessions every hour, featuring world-renowned fitness educators leading over 250 workshops and lectures on every topic imaginable!
As a special thank you to all those who attended Sara Kooperman's sessions, we are offering a discount of $60 off the MANIA® of your choice.  Use $60 OFF discount code: LIVE.  View upcoming MANIA Dates & Locations Here.
---
---
---
SCW Certifications: Live, Online & Streaming

SCW Fitness Education is a nationally recognized certification organization that has trained over 100,000 Fitness Professionals. Our certifications are recognized by fitness facilities across the USA and Internationally. We offer our courses LIVE at MANIA® Fitness Pro Conventions, Online via a self-study course, and coming soon: Live Streaming in real time with an instructor via Zoom
The SCW Fitness Education Certifications are both general and specialty in orientation and span from Group Ex, PT, Aqua, Yoga, Barre, Pilates, Sports Nutrition, Weight Management, Kettle Weights and more. Each course is developed and lead by qualified, veteran trainers that have 20+ years of fitness experience. Theory, practice, and application combine to credential our SCW professionals and prepare them for quality instruction at large, small and specialty facilities.
$20 OFF SCW Online Certifications
Use Discount Code: MANIAFREELIVE  Learn More About SCW Online Certifications
---
---
---
SCW OnDemand

SCW OnDemand is a premium video subscription service that puts instant access to over 500 unique workouts right at your fingertips, on your computer or mobile device.
Enjoy UNLIMITED STREAMING of your favorite presenters demonstrating the best of Group Exercise, Aquatic Fitness, Yoga, Barre, Pilates, Kettlebells, Active Aging, Dance, Sculpting, Personal Training and much more!  Learn More About SCW OnDemand
---
---
---
SCW Virtual MANIA®

Virtual MANIA® courses are hand-picked from the most popular MANIA® sessions and tailored to help you reach your goals in the fitness industry, whether you're a seasoned veteran or just starting out.
Get your SCW, AFAA, NASM, and ACSM CECs/CEUs all in one place. Each course includes video, course outline, 15 question exam & certificate of completion. Go at your own pace—you have 4 months to complete your 5 or 10 course bundle. Learn More About Virtual MANIA
---
---
---
Enter To Win Big From SCW!

» 1 FREE SCW MANIA Fitness Convention of Your Choice (Valued at $259)
» 1 FREE Club Industry Business Summit of Your Choice (Valued at $199)
» 1 FREE SCW Online Certification of Your Choice (Valued at $199)
» 1 FREE Year of SCW OnDemand (Valued at $99)
» 1 FREE Women's Leadership Summit of Your Choice (Valued at $99)
» 3 FREE WATERinMOTION® Online Certifications (Valued at $597)

Enter To Win Here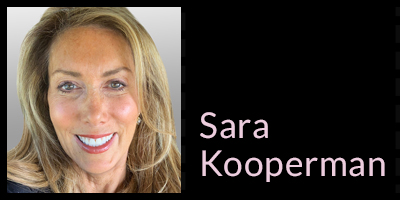 Sara Kooperman, CEO of SCW Fitness Education and WATERinMOTION®, is a visionary leader that has transformed the fitness education community. A successful business owner and advisor, she is a keynote speaker, published author, podcast presenter and sought-after industry trail-blazer. Sara has a unique ability to share her passion and devotion towards fitness education through her humor, enthusiasm and her effervescent no-nonsense personality. She serves on the Gold's Gym Think Tank, is on the Women in Fitness Association Board of Directors and is a proud inductee into the National Fitness Hall of Fame. Sara has left an indelible mark on the fitness industry as a whole.

---
---
---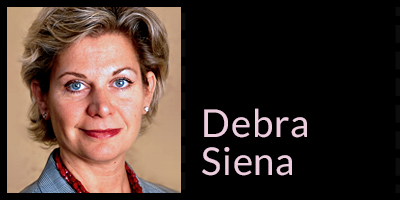 Debra Siena is President of Midtown Health, the leader in health club development, acquisition and management. She has been a featured speaker at industry conventions such as IHRSA, Club Industry, MFA, and IDEA, having presented in North America, Europe, South America and Asia. Debra served on the IHRSA board of Directors, and is a founding Board member of WIFA, the Women in Fitness Association. Debra received a BFA "with Honors" from the University of Illinois

---
---
---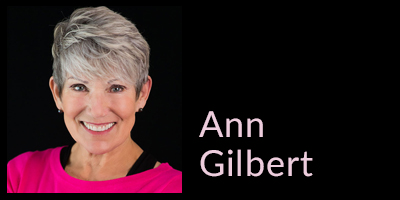 Ann Gilbert is an owner and operator of two, Shapes Fitness for Women, franchises in the Tampa Bay area. Ann oversees the operations of over 50 Group Fitness professionals and 25 certified Personal Trainers, and coordinates fee-based group personal training programs. Ann is a faculty member of The Shapes Fitness Academy, leading Educational workshops for the Franchise chain nationwide. Ann teaches the popular Launch Program, designed to mentor new trainers into the growing business of Personal Training. Ann was awarded ACE / IHRSA Personal Trainer of the Year and has been a popular speaker at Club Industry, SCW MANIA®, IAFC and IHRSA Conventions for decades. Ann has written for Fitness magazines, Club Success, Club Solutions, and AKWA, and has been viewed as Tampa's Fitness Expert, on Fox 13's, Good Day Tampa Bay, bi weekly for the past 5 years. Ann acts as an educational expert for SCW Fitness Education by teaching the following Certifications: Active Aging, The Fundamentals of Aquatic Fitness, The Fundamentals of Group Fitness, and WATERinMOTION®.

---
---
---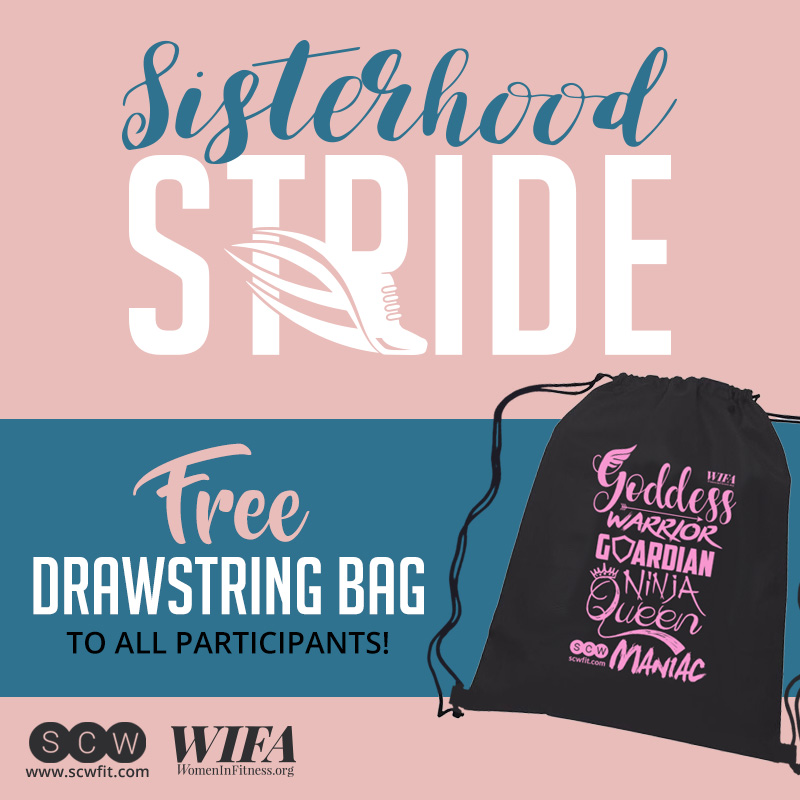 Join The FREE Sisterhood Stride at the MFA Conference
Thursday, Nov. 14, 2019
6:30am – 7:15am
Rosen Centre Hotel
9840 International Dr
Orlando, FL 32819
Sign up here FREE
---
---
---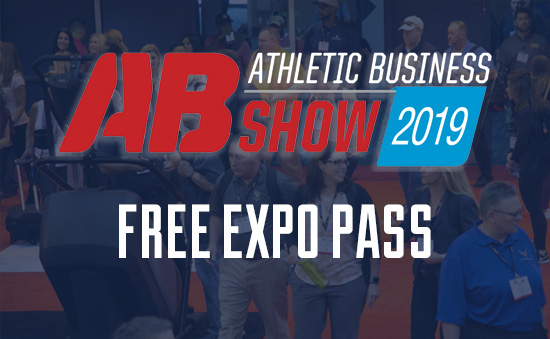 AB Show: Free Expo Pass!
AB Show is filled with everything you need to effectively manage and equip your athletic, fitness and recreation programs and facilities. This two-day, high-intensity trade show is designed to help you find the products and services you need from 250+ exhibitors around the world.
---
---
---
AB Show:

FREE Workouts at Stage #300 (Expo Area)
Thursday, Nov. 14th Workouts
12:00p: Line Dance Young and Old w/ June Kittay
12:20p: WATERinMOTION® w/ Sara Kooperman , Ann Gilbert & Billie Wartenberg
12:40p: Chair Yoga w/ Sara Kooperman
1:00p: The Chiseled Faith Workout w/ CarolAnn
1:20p:  Zumba w/Jenna Bostic
1:40p: Century Martial Arts w/Nick Peterman
2:00p: Strong by Zumba w/Nathalia Ferreria
2:20p: Tai Chi: The Mind/Body Experience w/ Jacob Glassmeyer
2:40p: Tribology w/Carla Medina
3:00p: Cardio Strength Interval w/ Creation Robinson
3:20p: Yoga-Bata w/ Rosie Malaghan & Ann Gilbert
3:40p: The Warrior Experience w/Jani Roberts
4:00p: Combination Training w/Melissa Jones
4:40p: Hypnotic Cardio Blast w/Bianca Ramos
Friday, November 15th Workouts
7:00-8:00a: Early Morning Workout-Strong by Zumba
12:30p: The Chiseled Faith Workout w/CarolAnn
12:50p: WATERinMOTION® w/ Ann Gilbert & Billie Wartenberg
1:10p: Century Martial Arts w/Nick Peterman
1:30p: Zumba w/Jenna Bostic
1:50p: Fit Fam Full Body Fire w/ Sean Garner
2:10p: Strong by Zumba w/Nathalia Ferreria
2:30p: Century Martial Arts w/Nick Peterman
2:50p: Aging Fit w/ Ann Gilbert and Rosie Malaghan
3:10p: The Warrior Experience w/Jani Roberts
3:30p: Tone Up! w/Ichell Davis
3:50p: Pedagogy Pilates w/Megyn Taback
4:10p: Line Dance Young and Old w/ June Kittay
---

SCW Fitness Education has been in business for 34 years, and we are the largest provider of US continuing education conferences for fitness instructors with 9 regional shows (MANIAs) each year. We reach over 10,000 fitness professionals in face-to-face contact, and another 200,000+ in virtual reaches. During MANIA®, we have 17 sessions running per hour on all different aspects of the fitness/wellness industry (Functional Training, Cycling, Mind/Body, Dance, Nutrition, Recovery, etc.). SCW is unparalleled in its provision of certifications, continuing education courses and conventions to fitness professionals in multiple disciplines both live and online.
Learn more about SCW Fitness Here.
WATERinMOTION® sets the standard for water fitness programming, revitalizing the face of aquatic exercise. To keep the member experience fresh, WATERinMOTION® provides new choreography, new music and new marketing every three months to inspire this growing fitness community.
WATERinMOTION® is a licensed aqua exercise program featuring:
• Comprehensive online certifications with an optional 8-hour live training
• Innovative choreography videos featuring top industry professionals
• Companion educational video lectures (each 14-20 minutes in length, similar to TED talks formatting)
• 55 minutes of energizing and customized music
• Extensive choreography booklets, flash cards and quick guides
• A short educational exam guaranteeing a safe, effective and creative class EVERY class