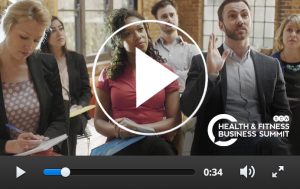 ---
Recap: Business Summit at Boston MANIA
---

Acquiring & Retaining Personal Training Clients
Herson Garcia
In this epic course, Herson explained how to acquire new clients and retain your current clientele. He highlighted how to get referrals without spending on marketing. Herson also provided ideas on how to keep clients for more than 10 years and how those clients can market for you.
---
About Herson
Herson is a specialist in sports performance and faulty movement correction. As a Level 3 NeuroKinetic Practitioner and ACE Personal Trainer, he is an expert in preventing injuries and accelerating performance. He provides scientific programming to competitive athletes and inspires individuals to improve upon their innate abilities.

---
---
---

Heart Rate Training: Exploring Benefits
Wearables are among the leading contenders for the top trending spots in many 2020 fitness watchlists. MYZONE Master Trainer Emily Sopo shared the benefits and practices for integrating effort tracking into group fitness and personal training sessions. She explored ways to structure your gyms sessions around heart rate and gamification to increase member engagement. Emily also shared with us how heart rate tracking can effectively coach members to be successful within the workout and beyond.
---
About Emily
Emily is a Myzone Master Trainer and Senior Account Manager, where she works with club operators to successfully integrate Myzone's wearable technology into their fitness business. Emily has experience as a group fitness instructor, personal trainer, online fitness coach, fitness manager, and master trainer. She is a certified personal trainer through NASM and group fitness instructor through AFAA. Emily holds her M.S. in Kinesiology, Exercise Science, from Long Beach State University. Learn more about MYZONE at www.myzone.org.
---
---
---

Fitness Business Trends for 2019
This entertaining presentation examined the fitness fads, exercise trends, and the direction that our clients wish us to pursue. Customer experience, programming options and technological advancements are put under a microscope of best practices. To unlock our potential, Sara inspected implementation, experimentation and systematization of exercise execution, and reviewed the predictions from IHRSA, ACSM, Club-Intel and SHAPE Magazine. This was a not to miss and illuminating presentation that left us all excited about our fitness future.
---
About Sara
Sara, CEO of SCW Fitness Education and WATERinMOTION®, is a visionary leader that has transformed the fitness education community. A successful business owner and advisor, she is a keynote speaker, published author, podcast presenter and sought-after industry trailblazer. Sara has a unique ability to share her passion and devotion towards fitness education through her humor, enthusiasm and her effervescent no-nonsense personality. She serves on the Gold's Gym Think Tank, is on the Women in Fitness Association Board of Directors and is a proud inductee into the National Fitness Hall of Fame. Sara has left an indelible mark on the fitness industry as a whole.
---
---
---

Fitbiz Mastery
In this course, Travis & Cyndy shared with you their own personal "SYSTEMs". SYSTEM stands for Save Yourself Some Time Energy and Money. SYSTEMs should run your business and people should run the SYSTEMs. If you didn't have a chance to catch them at Boston, the Barne's will be joining us once again for DC MANIA® on February 28 – March 1.
---
About Travis & Cyndy
Travis Barnes is the founder and franchisor of Journey 333. He is an ACE certified personal trainer, coauthor of the bestselling book "Results Fitness" written with Rachel and Alwyn Cosgrove, author of Journey Fitness with forward written by Todd Durkin and co-author of 52 Amazing Journeys. He is an international presenter, franchisor and teacher of FitBiz Mastery. It is his passion to teach fit pros how to systemize their business for success
They started the club on an unemployment check and now have five locations and are franchising across the country. Cyndy has been featured on NBC News and in Shape, which named her as one of the 50 most inspiring women of all time. Cyndy is a co-author of Journey Fitness and the best-selling 52 Amazing Journeys. Authentic and courageous, she will make you believe in the beauty of your dreams. See more about Travis & Cyndy at www.journeyfitness333.com.
---
---
---

Website Clicks That Get Clients
Dave Smith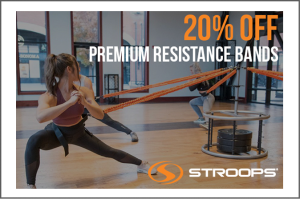 Dave guides us through some of the most important aspects of one's business, the website. Does your website work? Sure, it's online, but is it doing its job? Most website owners think, "If it's pretty, it's good." But, your site should be doing a LOT more than just looking good. Participants learned many valuable points including, how one's website can help recruit new clients 24/7.
---
About Dave
Dave Smith is an online health coach who was chosen as "Canada's Top Fitness Professional" in 2013 for pioneering the world of online fitness coaching. He is the founder of the Online Trainers Federation, which focuses on helping fitness professionals grow their brands and online businesses. In addition, Dave hosts two popular podcasts, wrote his first book called "Can't Lose" and does speaking engagements at numerous fitness and business conferences each year.
---
---
---

Improved Success with Online Marketing
Billy Polson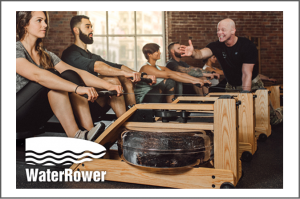 One of our enduring favorite presenters, Billy Polson asks a very important question. Is your online marketing getting you measurable and profitable results? He showed attendees how to use their website, SEO, social media and online reviews to identify current strengths and opportunities for growth. Essential marketing elements, fine-tuning your marketing, understanding client goals and how to convince clients to buy were discussed along with many other exciting topics.
---
About Billy
Billy Polson, is a nationally recognized fitness entrepreneur, presenter, and business consultant. In 2004, looking to build an unparalleled training facility and a community of the Bay Area's leading independent coaches, Billy founded DIAKADI Fitness, awarded San Francisco's 'Top Trainers/Gym' for 13 straight years. Three successful fitness brands later, he launched The Business Movement, a fitness entrepreneur education program, which has assisted hundreds of fitness business owners with developing powerful brands and maximizing their success.
---
---