---
SCW CORRECTIVE EXERCISE LIVE STREAMING CERTIFICATION
Saturday, September 26
10am – 4pm EST
9am – 3pm CST
8am – 2pm MST
7am – 1pm PST
Click Here to Register »
---
---
---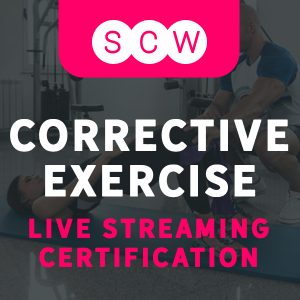 CERTIFICATION: CORRECTIVE EXERCISE
In the comprehensive course, learn to conduct and interpret key movement screens and implement a corrective exercise program to restore the body's proper biomechanical design. Discover how to effectively coach the five movement patterns, so that any exercise can be performed safely and effectively without the risk of injury. Gain expertise on how to become more of a movement specialist and present pre-hab exercises to prevent the necessity of rehabilitation. As exercise-related injuries continue to increase in fitness, it is time to revisit and understand the foundation concepts of movement, the relationship of stability and mobility throughout the kinetic chain, and how they function in exercise and movement. Course includes: Certification Training Manual, Instructional Guide, Downloadable PowerPoint and Complimentary Testing Fee.
CECS: SCW (7.0), AEA (6.5), AFAA (6.0), NASM (0.6), ACSM (7.0), NFPT (1.4), ACE (0.6).
TRAINER: GIOVANNI ROSELLI
Giovanni is a former professional athlete and owner of Roselli Health & Fitness. He is a CoreTex & ViPR PRO / Institute of Motion Master instructor, as well as a former master trainer, content creator & consultant for Nike. Gio also designed & nationally launched the Equinox signature class 'Fully Loaded'. He also regularly shares his wealth of fitness knowledge as a writer for the Consumer Health Digest, and was voted Best Male Presenter of Live Stream MANIA August.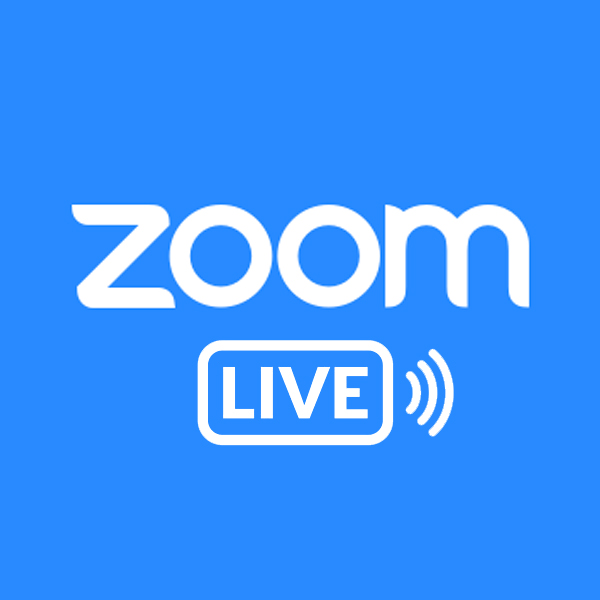 ABOUT ZOOM LIVE STREAMING
Enjoy the convenience of Live Streaming Training from your own home using a Zoom connection. No flights, no driving, no hotel stays, no time away from work or family. All you need is a computer and and a strong Wi-Fi Internet Connection.
DOWNLOAD ZOOM HERE: https://www.zoom.us
WATCH INSTRUCTIONAL VIDEO ON HOW TO DOWNLOAD ZOOM:
https://support.zoom.us/hc/en-us/articles/201362193-How-Do-I-Join-A-Meeting-
COST
Was $259 Now Only $99
MORE INFORMATION
If you have any questions or concerns regarding this certification or ZOOM live streaming please email us at [email protected] or text/call 847-562-4020.
---
Click Here to Register »
---
---