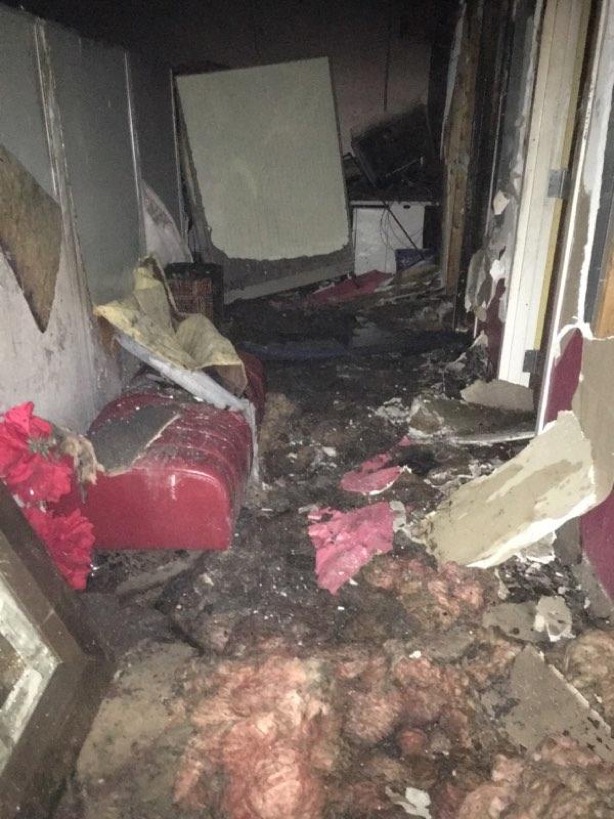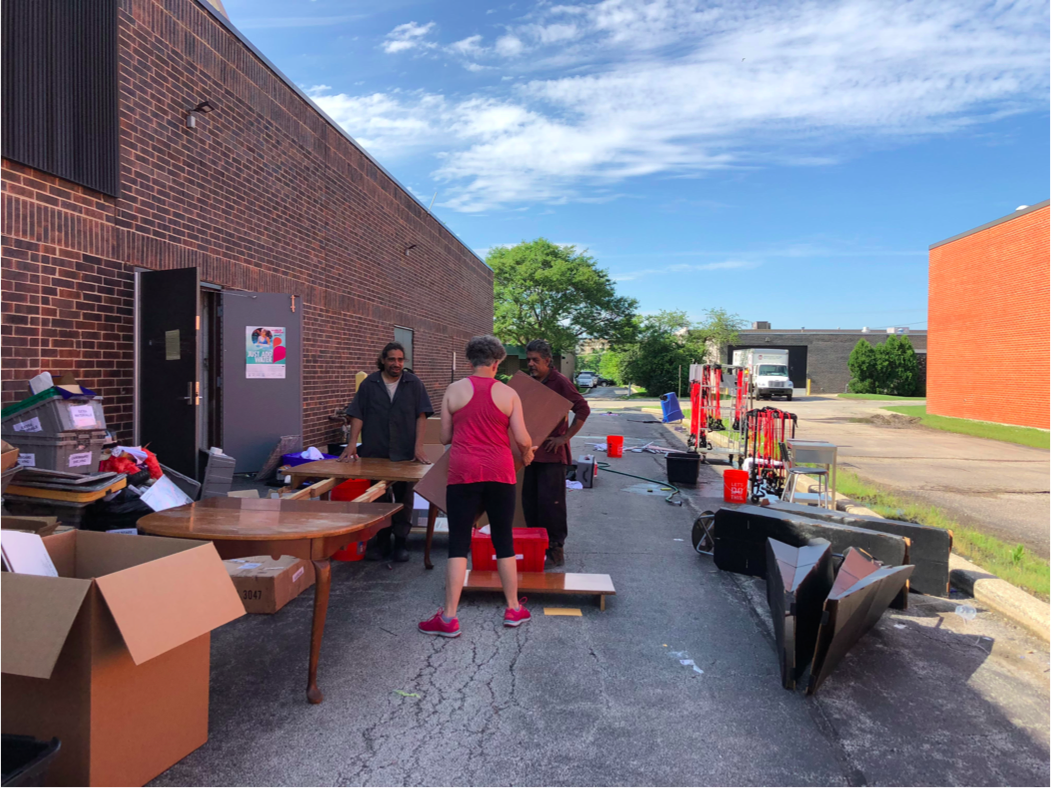 As I write this article, preparing for our Midwest MANIA®, I appreciate home and my surrounding community more than ever. For recently, our office was burned down in an electrical fire; our "home base" that we have known for almost two decades was destroyed overnight. I have faced lot of challenges over these past 34 years with SCW, but nothing that has compared with the devastation and ongoing repercussions of this fire. Thankfully, no one was hurt and my amazing team inspired me the way that they rose to the challenge to keep this SCW Machine running! Our June is supposed to be a reflected time of the year where we gear up for our big summer and fall shows. This year, it was spent cleaning and replacing equipment, decorating and organizing a new office, and compiling the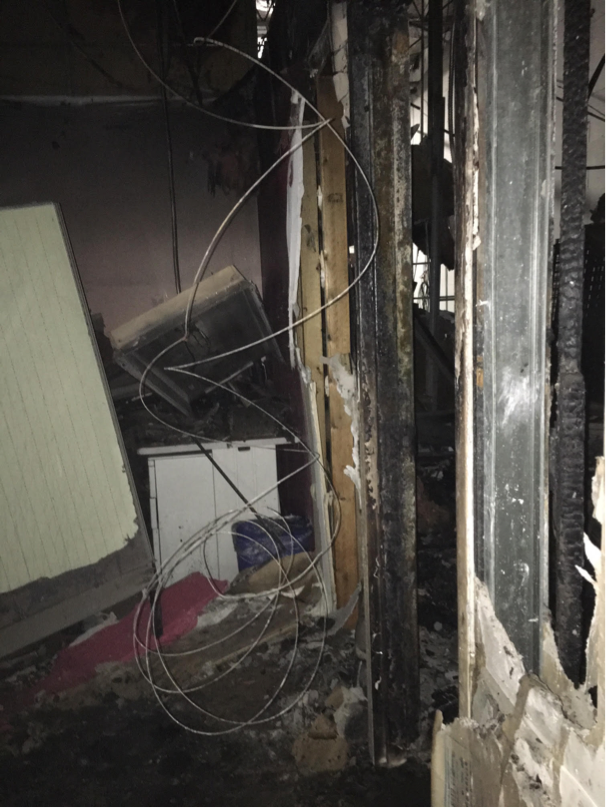 never-ending list of items lost in the fire. The summer BBQs in Chicago this year were not the same as my mind kept flashing back to the smoky remnants of our office. I will always say a little prayer for every fire truck I see, and I hope that the family or office is safe and well insured! Yet like a phoenix, we have risen from the ashes stronger and more organized than ever. We can't wait for another great year of Fitness and Wellness Education!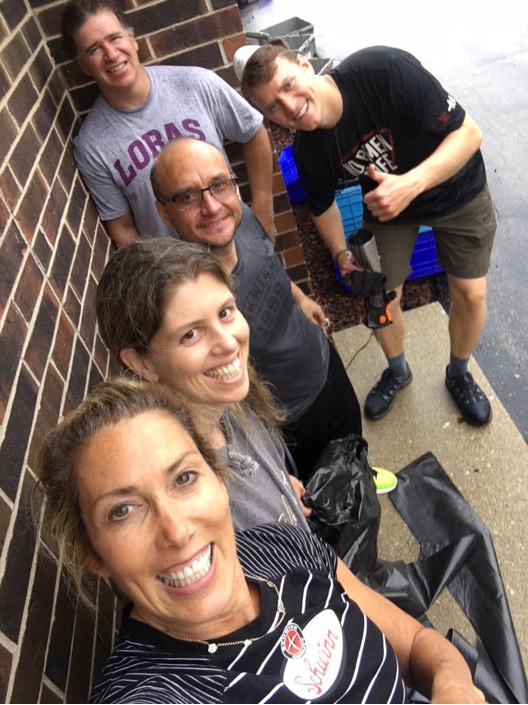 Since the unbelievable increase of online education, I love that so many of you still see and value the importance for LIVE instruction. There's nothing that compares to the infective and motivating energy of MANIA – the joint effort of us all working to become a better version of ourselves to help educate, train and inspire all the ones counting on us in our lives.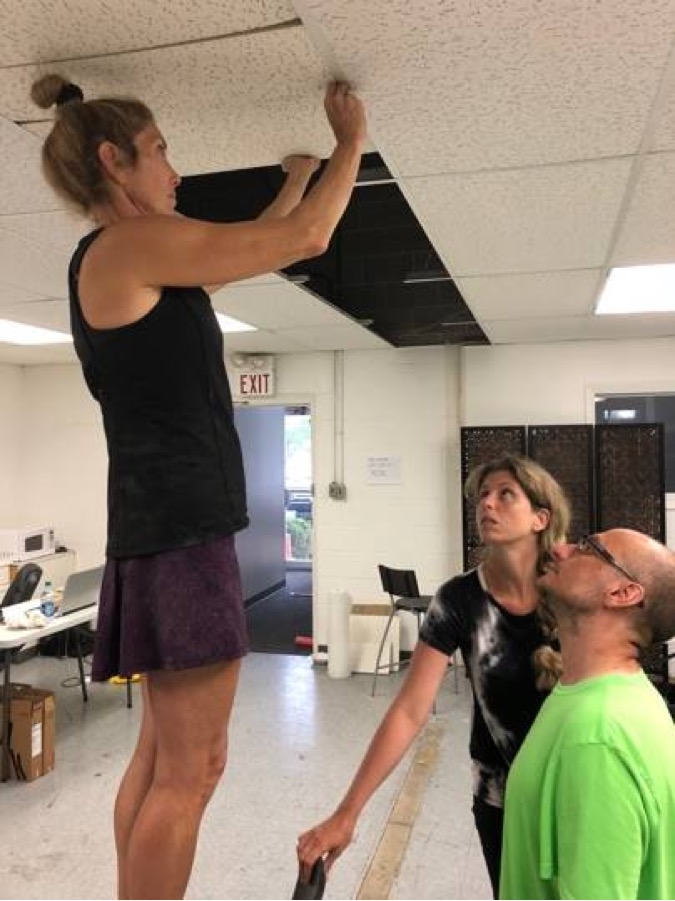 It takes losing so much to realize what is important in life, and I am grateful to you. I appreciate how you have grown with SCW, and with me, and have embraced every single change in a unified attempt to build a stronger and healthier nation. Whether you have been with us since the beginning or are joining us for the first time, we wouldn't be where we are today without your tremendous support! Midwest MANIA® is our longest running conference, and it has been a wonderful 31 years; here's to another 30 more!
DALLAS: www.scwfit.com/dallas
PHILLY: www.scwfit.com/philly
MIDWEST: www.scwfit.com/midwest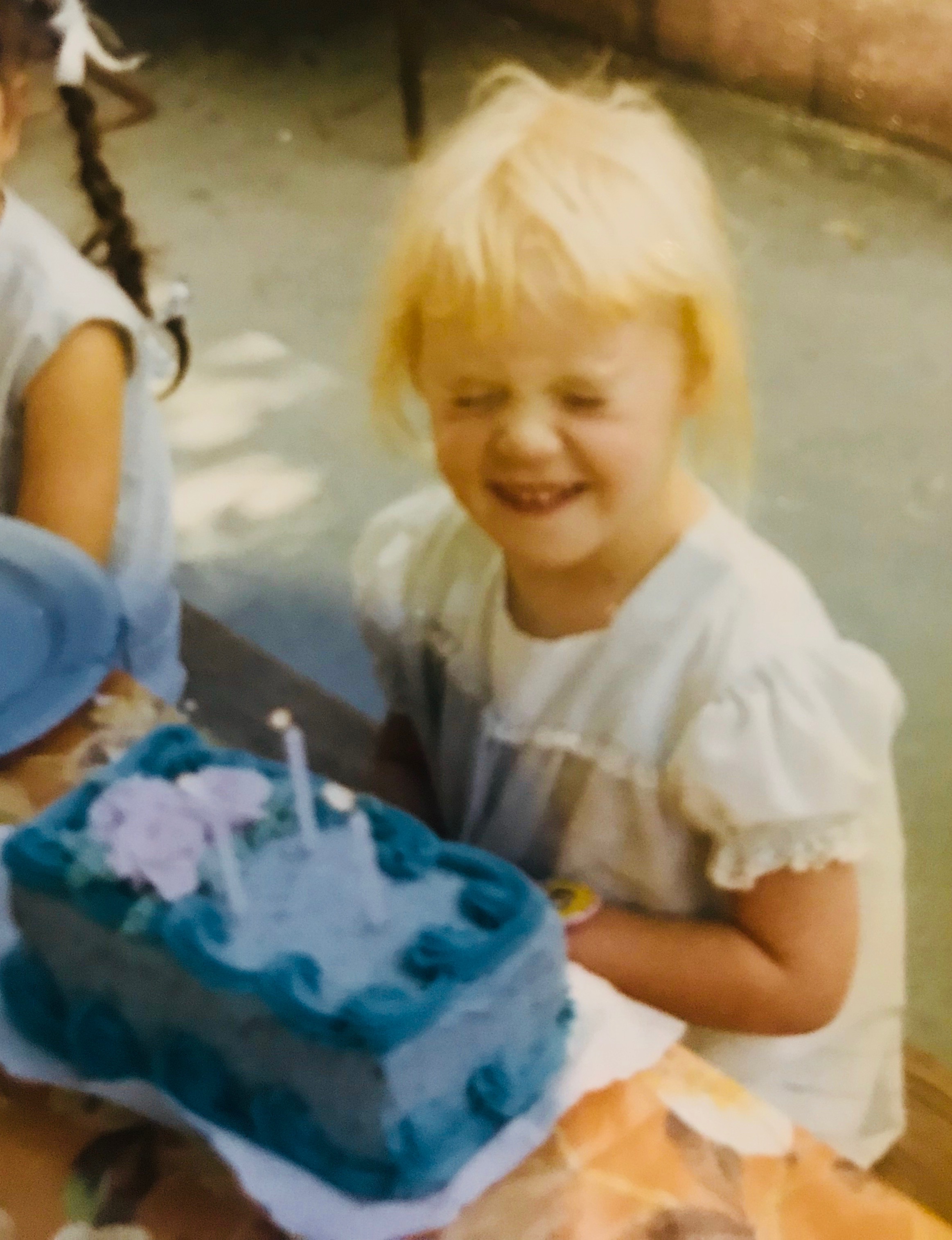 I taught my first aerobics class at the age of 15. I had to apply for a permit to legally work in the State of California where I grew up because I wasn't quite 16 yet. I was a high school sophomore, almost a junior, and the year was 1983. I kickstarted my career at Lovely Lady Figure Salon, a women's only facility in Thousand Oaks, California. I can still see the green shag carpet and the huge stage the aerobics instructors taught on. A hand-held mic was used, and shoes were not permitted in the facility, so we all wore our shinny tights or socks, terry cloth head and wrist bands with pastel colored leotards and elastic belts. Thongs weren't in yet, but a double pair of leg warmers were essential. Movement practices included running in place, jumping jacks, and lots of kicks and knee lift variations. One day my coordinator told me I had to learn how to teach "low impact" aerobics. I could not believe we were not going to be able to jump. How were we going to get a good workout? So naïve. We all were.
Shortly thereafter I began personal training. I would put my clients on the Life Cycle, an upright bike that was new in the gym setting, for 12-minutes. Then my clients lifted two-pound dumb bells for hundreds of reps. Fortunately I realized I was not really sure what I was doing, and that's when AFAA entered the fitness scene. I attended my first primary group exercise certification in Malibu, California in 1985. Industry legend Linda Shelton was my course instructor, and I became one of the first AFAA certified aerobics instructors in the United States.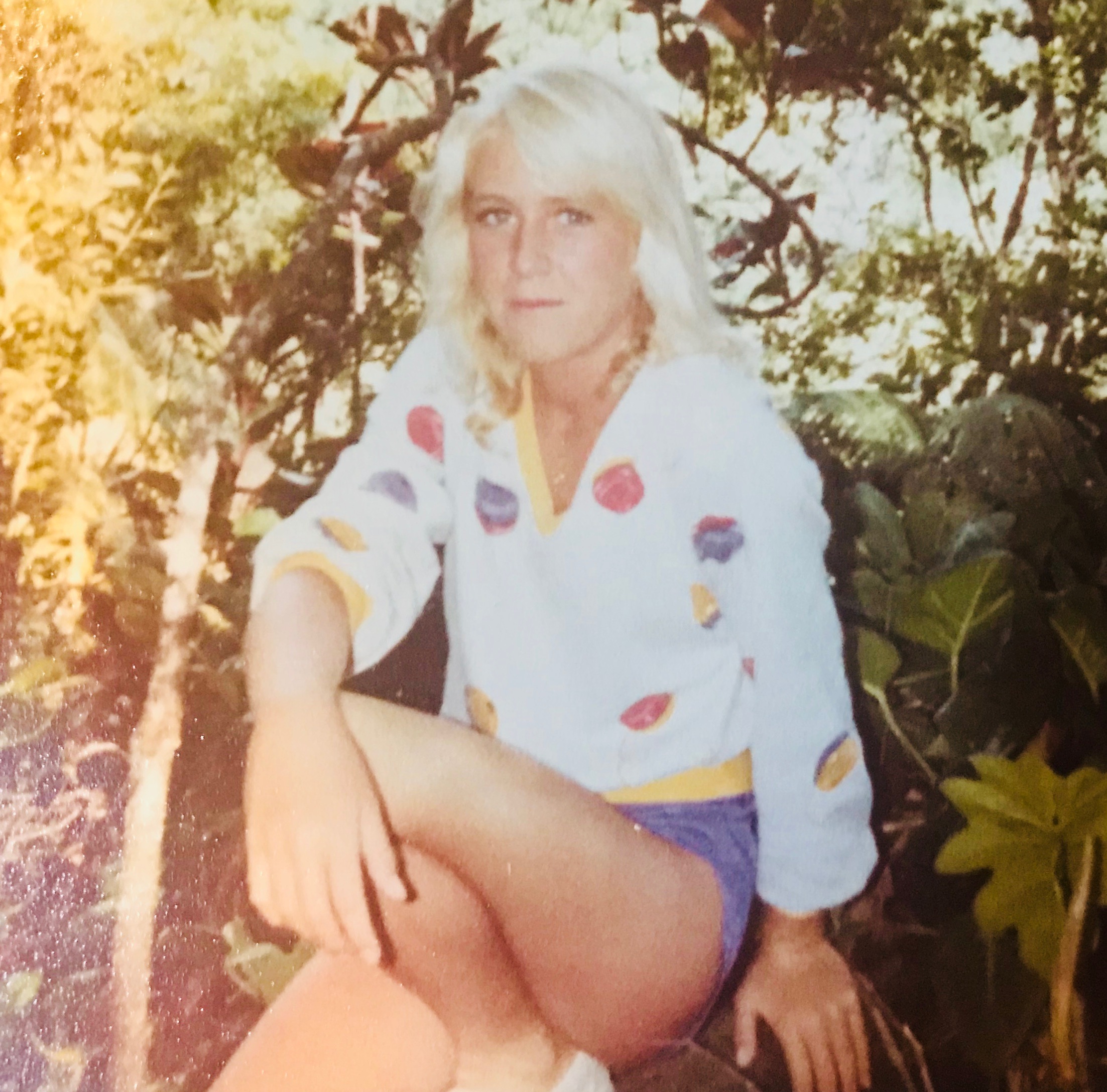 Although I taught aerobics, I also ran track in high school, eventually earning a scholarship to run in college. I taught aerobics the entire time I was a college student at both Moorpark College and then California State University, Northridge (CSUN), in the San Fernando Valley. I knew I wanted to do something with my interest in aerobics, but a defined education program in this field, Exercise and Sport Science, at the collegiate level was non-existent. Gyms were beginning to dabble in aerobics and personal training, so I couldn't see my career path at the time. Instead, I studied Human Growth and Development, and Athletic Training. I worked in the athletics department at Moorpoark College as an athletic trainer, but I really didn't love it. Taping and icing and standing on the side lines at football games and wrestling tournaments wasn't the same as leading fitness classes and helping people use exercise equipment. But the "career" I was looking at didn't formally exist. I didn't even know what to call it. Was it an interest, or a hobby? My mom used to ask me if I was still doing my "jumping up and down" job. No one took the nuanced industry, or me, seriously. Those around me told me to get a real job — become a physical education teacher or open a day care center. But no, that's not what I wanted to do.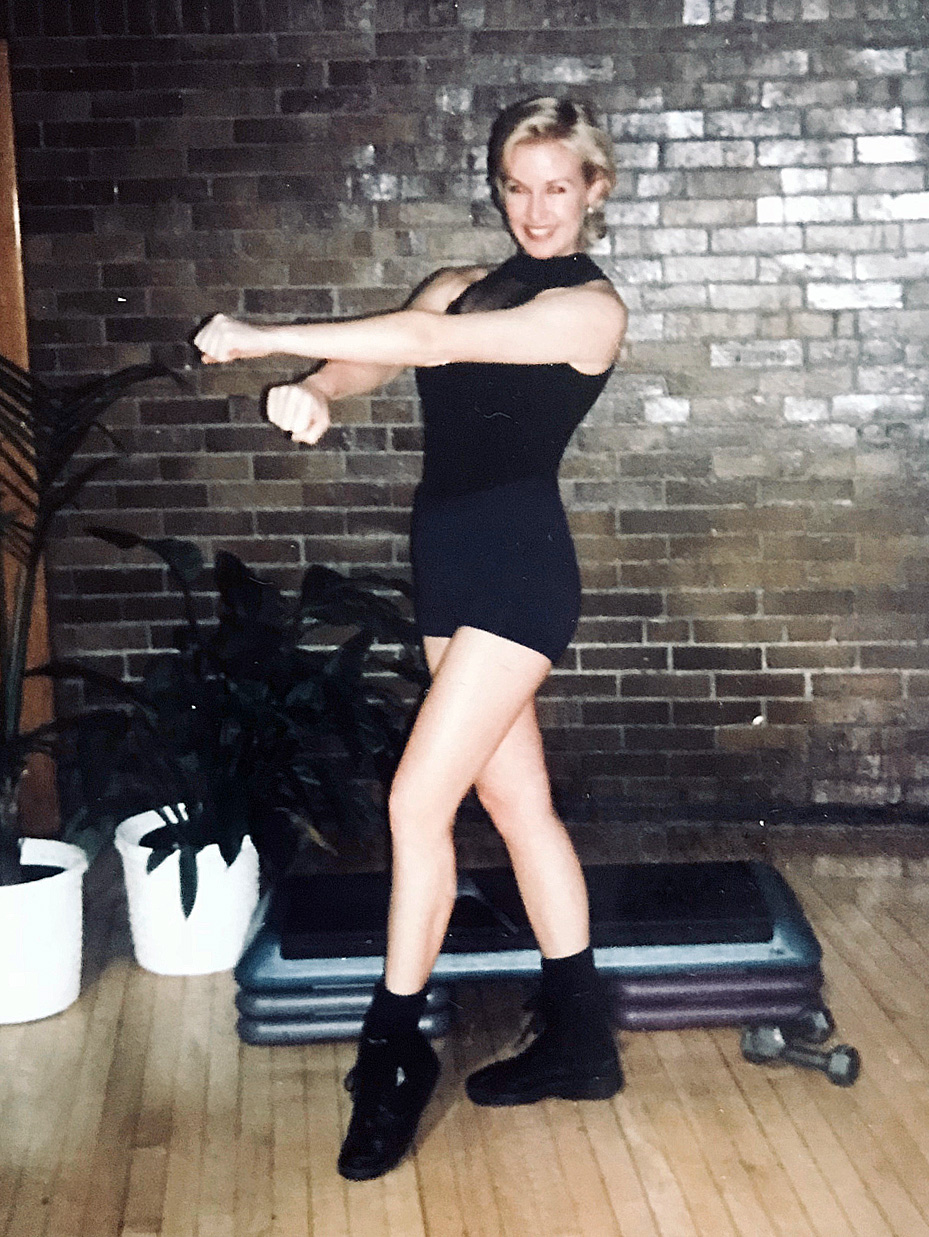 When I graduated from CSUN, I moved to Orange County and became a coordinator at a women's only facility called Nautilus Aerobics Plus in Newport Beach, California. I loved the job, but I didn't make enough money. At the same time I taught classes and coordinating at Nautilus, Jay Blahnik and many of the incredible fitness leaders we know today were teaching and training at Sports Club, Irvine. I stalked the place and took any and every class I could from those incredible instructors. I knew I wanted to be as good as they were. They were mentoring me, and they didn't even know I existed. I worked hard at learning as much as I could. I took the ACE Group Exercise exam in 1990 with Norma Schectman as my course instructor. Although I wanted to make a living in the field of exercise, I needed more education. Over the course of my first few years in the industry, colleges and universities were beginning to offer sport science and kinesiology programs. In 1993, I went to back to graduate school to finally study my desired field. I moved first to southern Illinois to attend the graduate program at Southern Illinois University, Carbondale (SIU), where I became the graduate assistant responsible for fitness. But after a year, I decided I wanted to go to a school with a more prestigious exercise science program, so I moved to Ames, Iowa, to earn a Master of Science in Exercise Physiology from Iowa State University (ISU).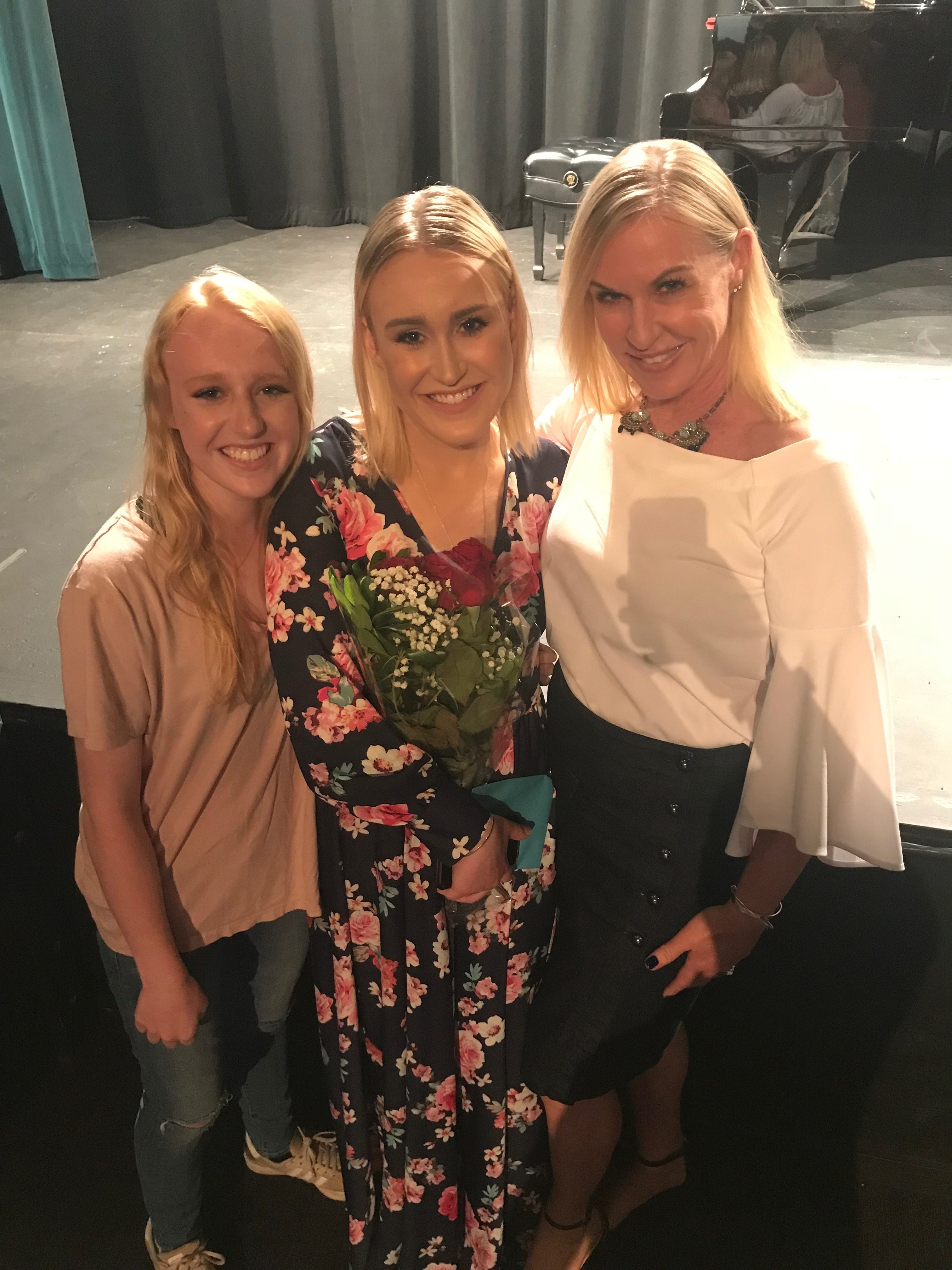 Side note – I once had to meet with one of my instructors at ISU after a particularly difficult exam I didn't do well on. I'll never forget how I felt when he looked at me directly and said, "Irene, you are not particularly bright, but you work really hard, and that is what is going to get you through this." His words made me furious and hurt and discouraged, but today I have nothing but a grateful heart for his comment. It forced me to work harder, to prove him wrong, and prove to myself how bright and brilliant I knew I was. Moral of the story: DO NOT LET OTHER PEOPLE DEFINE YOU.
As the graduate assistant responsible for fitness programs at Iowa State, I began exploring ways in which I could actually train my staff to be better at leading fitness classes. This is when I became a continuing education provider through AFAA and ACE, so I could train my team and help them earn their CEC's. Soon after, I started presenting fitness certifications for Aerobic Pipeline. This was the start of my presenting career, but at the time I did not know that.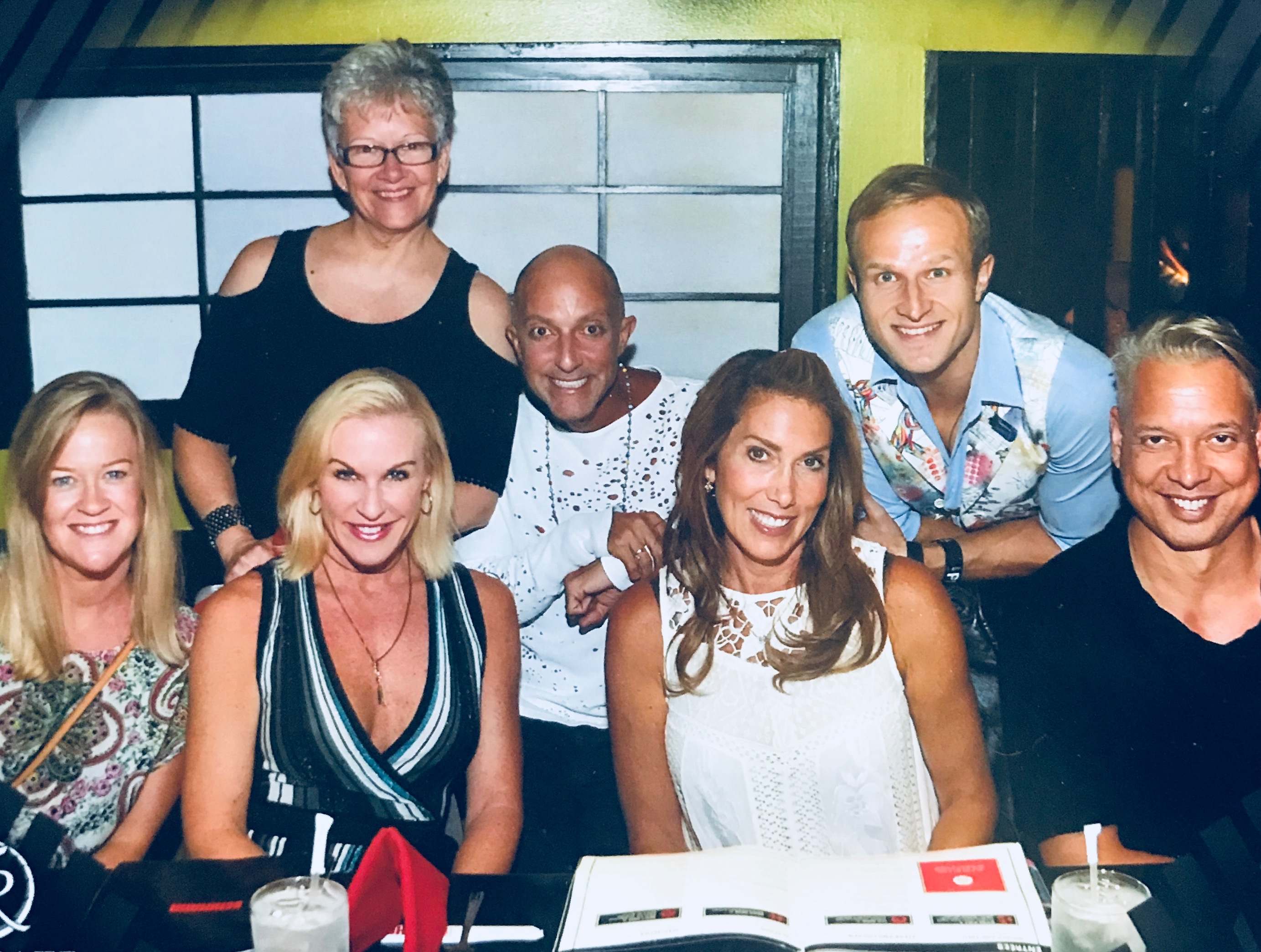 When I moved to Ames, I wanted to teach fitness classes or do personal training at the local gym to make extra money, in addition to attending graduate school and running the fitness program in the ISU Recreational Services department. I noticed they did not have a personal training program of any kind, so I naively approached the owner and told him about my idea to start a personal training program. He told me, this isn't California where movie stars come in and personal train. I was a little surprised, but personal training was still a relatively new concept, particularly in the Mid-West, but eventually he allowed me to start working with clients. This gym owner and I are still friends today. We now laugh about that conversation, as he has made millions of dollars offering personal training in the gyms he owns in Central-Iowa over the past 20-years. You're welcome.
Opportunities came up through the contacts I was making, and I started going into clubs offering CEC workshops and continuing education programs for fitness instructors and personal trainers. I got connected to an editor at the Meredith Corporation and began writing fitness articles for their various publications like, Better Homes and Gardens, Diabetic Living, More, etc. It was then that I discovered I could write. I had no idea of my ability because I had never tried outside of required papers and assignments for school. I went on to write many articles for a variety of publications including IDEA, Shape magazine, PT on the Net, ACE and others.
While my career began falling into place, my personal life began falling apart. While studying for my graduate degree, I found out I was pregnant with my first daughter, Madeleine (that is NOT the low). My boyfriend and I got married a year later, and things turned south fast. In 2000, my youngest daughter Delaney was born, and in 2001 my husband and I separated. I took a position as Athletic Director at Northwest Athletic Clubs in Minneapolis and moved there. During this tenure came unforeseen, but incredible and valuable management and training skills. I was responsible for the success of both the group exercise and personal training department which introduced me to the world of professional sports. Northwest Athletic Clubs, now Lifetime, had a strong relationship with the pro-sports teams in the Minneapolis area. I worked with the NFL franchise for the Minnesota Vikings. This is where I learned how to use a foam roller for recovery. I still teach these skills and practices today in my Relax and Restore Foam Rolling Certification and rolling sessions through SCW Fitness.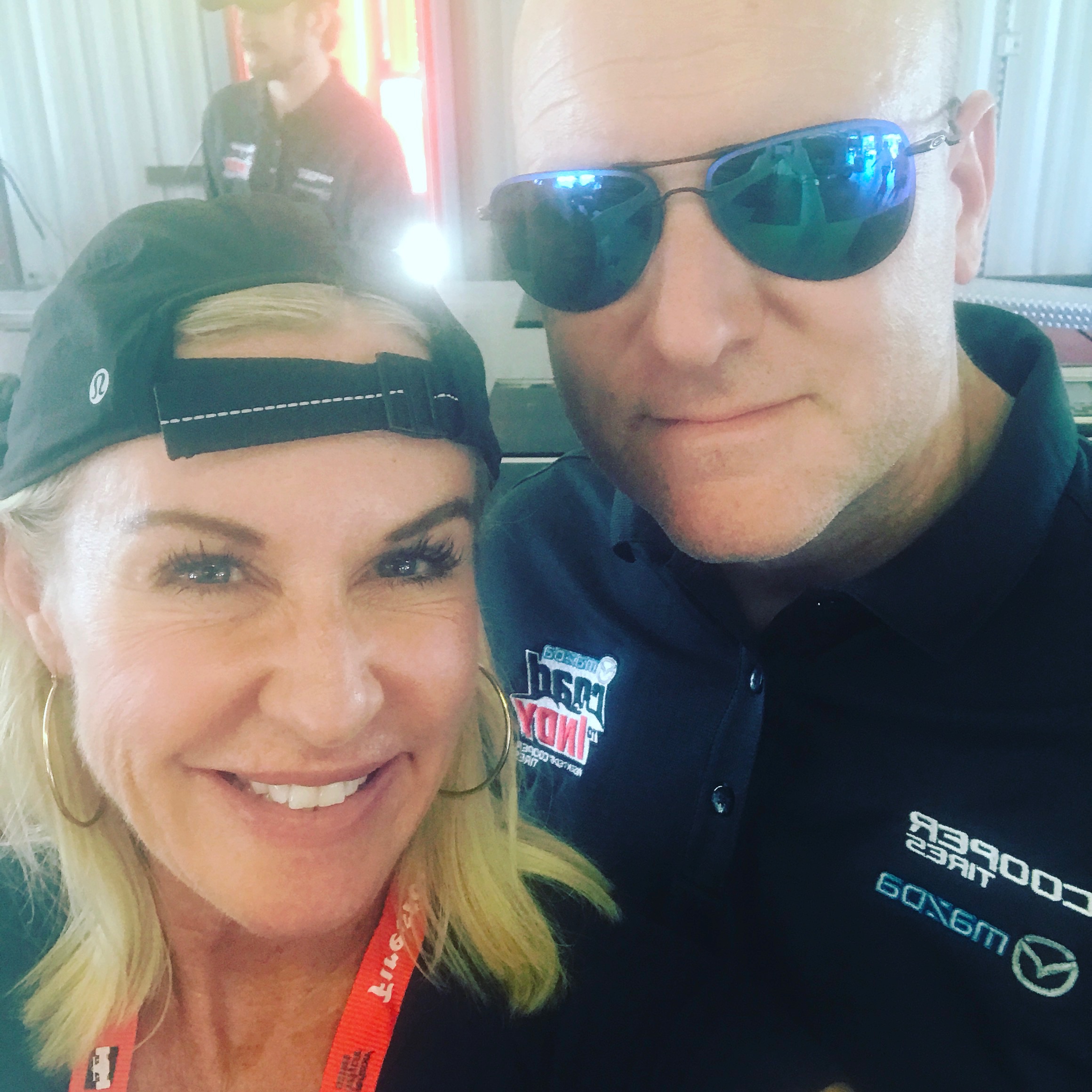 Life always has a way of working itself out, though. My husband and I reunited, and I moved back to Ames where my husband became a Des Moines Police officer and we moved to Huxley, Iowa. Spoiler alert – we have been married for 21 years now – same guy. I then started doing a lot of in-home personal training and took a group exercise position at The City of Ames Parks & Recreation. In this position, I was able to work with the community, but also with members of the Ames Police Department. I had a great coordinator there who allowed me the opportunity to create tons of cutting edge programs. I was doing small group training before it was even a fitness category. Fast forward to 2005 where I began as a subject matter expert (SME) for The American Council on Exercise. On these committees, I met several fitness professionals who took me under their wing and mentored me; Fabio Comana, Melissa Layne, and Shannon Fable, are among the incredibly talented people in the fitness industry. Shannon, in particular, was instrumental in my career at the time. She opened many doors for me, introducing me to TRX and SCW CEO, Sara Kooperman. Thanks girl! This is when I began my conference presenting career as well as became a TRX Master Trainer- a company I love and have been working with ever since. Fortunately, on the conference side, I could teach anything. I had a M.S. in Exercise Physiology, so I was in a good position to create workshops and content that spanned from aqua to yoga and everything in between. The education I wanted so badly was starting to pay off.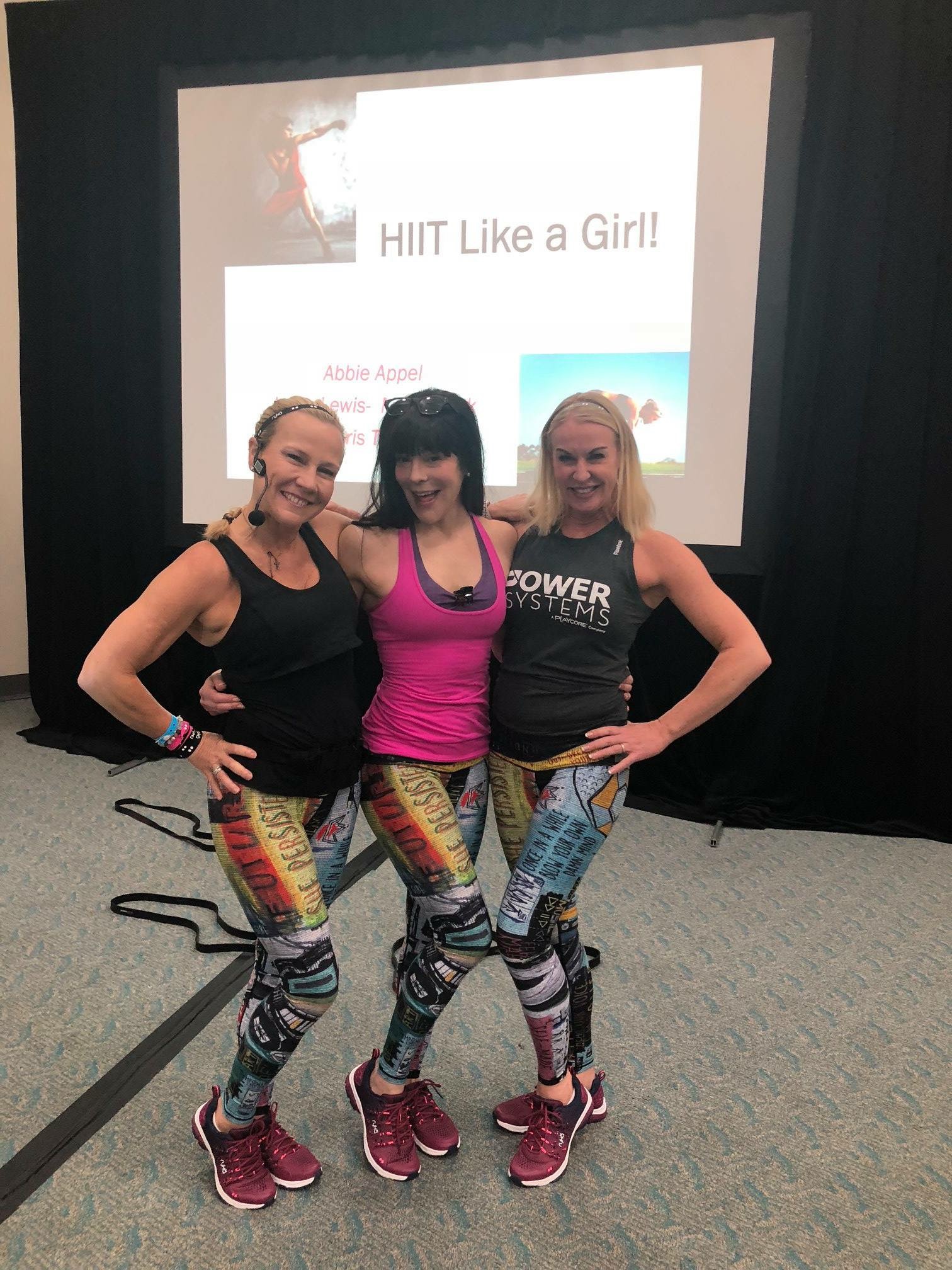 I have not looked back since. I taught adjunct at Drake University, upper Iowa University, Iowa State and Simpson College in Iowa, wrote two books while working on a third, represented several fitness products, companies, and brands, and have created dozens of educational DVD's, manuals and training models. I was even a key-note speaker. I have and continue to meet amazing, talented, inspiring people and mentors along the way. Most recently, I won the 2018 IDEA Fitness Instructor of the Year award in San Diego, California, at the World IDEA convention, a highlight of my career so far.
Although, my journey is not over. I want to do more. I'd like to do a TED Talk. I'd like to have a fitness-based, science-focused educational show on Discovery television. I'd like the Today Show to have me on as a regular guest to talk fitness trends and science. But outside of the public eye, I'd like to see legislation in the fitness industry. Fitness professionals must be educated, skilled, experienced, and qualified. So far, we have done a sufficient job in upskilling and certifying those who want to work in this industry, but it's just a matter of time before regulation is upon us. If I could be paid, and I knew I wouldn't fail, my dream job would allow me to travel state to state speaking with and convincing legislators to regulate the fitness industry. We would draft grass-roots legislation, and have it passed. This is not as far away as it sounds, so stay relevant, maintain your certifications, attend continuing education, and keep the focus on those you are serving. It is never about you as a fitness professional. We are in the service industry. Remember, you are not the leader because you are important. You are important because you are the leader. #bealeader.
Come learn from the industry's best at MANIA® www.scwfit.com/mania
DALLAS: www.scwfit.com/dallas
PHILLY: www.scwfit.com/philly
MIDWEST: www.scwfit.com/midwest
HIGH Fitness came to be when friends and fitness instructors Amber Zenith and Emily Nelson decided there was a need for a class that was not only fun but intense too. After taking and teaching hundreds of classes between them, they realized there was a missing niche in the industry. Classes were super intense and easy to follow or super fun and very choreographed but never both. They decided to create a hardcore fun fitness class and share the result with the world. With the support of their husbands and a big leap of faith they began their own brand and classes. They instantly gained a huge following and lots of success, and with that High Fitness was born!
Co-owners Amber Zenith and Emily Nelson are High Fitness workout instructors in Calgary and Utah. Their loves consist of their husbands and two daughters, tennis, sweatpants, vintage furniture, inspiring others and getting HIGH.
Come get HIGH at a MANIA® near you – www.scwfit.com/mania
DALLAS: www.scwfit.com/dallas
PHILLY: www.scwfit.com/philly
MIDWEST: www.scwfit.com/midwest
Standing outside the group fitness studio doors looking in, can be an absolutely frightening experience. Let's be honest, if a person is intimidated about joining a gym in the first place how do we expect them to feel when they take a peek into a class in session? What do we think their perception might be? They see a room full of strangers, most of whom are probably fit, moving in unicen like a well-oiled machine. The instructor is at the front of the room commanding the group with a boisterous voice and at first glance, appears intense. They probably can't hear exactly what is being said, but in any case it seems awfully aggressive. Sure there are people of all fitness levels in the room, but their eyes go directly to the "gym candy". You know the type, adorable designer fitness outfits, hair pulled back just right, appearing to sweat in all the right places and still look gorgeous. To the person on the other side of the glass doors, these "candies" are the living, breathing version of the actors they saw on the gym commercial that scared them away in the first place. "So they are real?", they ask themselves.
What can we do as fitness instructors to bridge the gap between the glass? Chances are, running to greet them with excitement while wearing a mic will most likely result in them running back to the locker room. Waving excitedly from inside the glass and calling attention to them is probably not a good idea either. Maybe we try to connect with them on "the other side". A friendly greeting and light conversation outside the studio can do wonders. Making a personal connection is key if we are to build their trust. Let's consider how they may be feeling and meet them where they are. We can relate to how we felt the first time we tried something new. The fear of failing. The fear of not fitting in or even worse, standing out. They are probably concerned that they will be the only newbie and will not be able to keep up. Certainly valid concerns, but we can assure them that everyone was a newbie at some point. The only difference between them and the "candies" is that the latter have been coming to class for a long time. Well, that and they have a subscription to a fancy fitness clothing line, but that is besides the point.
Building a community within our classes is beneficial to everyone. As the saying goes, "Your vibe attracts your tribe." When we foster a sense of camaraderie between our class participants they encourage one another and help the newbies feel welcome and safe. We've all heard about "the no judgement zone" but human nature tends to lean toward the opposite. It is our responsibility to make every participant feel accepted and valued. Let's lift each other up and not stand for anything less. The friendships formed in group fitness classes also create cross motivation, as they develop, workout buddies are discovered. It is truly a win-win for everyone involved. Sounds like Gym-topia doesn't it? We can help create this reality by leading by example. Let's make every person in our classes feel just as important as the next. From the front row "candy" to the person who finally ventured to the other side of the glass for the very first time. We can make #fitfamily a reality! Inspire ← → encourage ← → motivate…we got this!
DALLAS: www.scwfit.com/dallas
PHILLY: www.scwfit.com/philly
MIDWEST: www.scwfit.com/midwest

Learn how to move gracefully and fluidly with aqua tai chi moves. The benefits are improved balance, strength, agility, flexibility, coordination, posture and mental awareness. Aqua Chi Flow is a relaxation program that has been created to help us enjoy water in a flowing yet powerful progression.
INTRODUCTION: WHY are we teaching aqua
The focus of all programs for us as instructors and teachers (if it is aqua, yoga, Tai Chi or strength training they like to do) should be on safety, posture, increasing and developing strength, balance, flexibility, and control of and the joy of breathing and movement.
Focus for all our students has proven to be result driven. Our clients have the time to work on long term results. It is our job to make it fun and to create a social friendly and safe environment.
SIMPLE & EFFECTIVE = RESULTS
Qi Gong energy work and Tai Chi both take time and effort to practice. Balance, breath, meditation and movement are my key components in classes. Tai Chi is often called 'meditation in movement' and claims to be more that 2000 years old.
The purpose of teaching these ancient exercise forms are preventative health and overall wellbeing.
Hyper tension and stress in our culture leads to pain which leads to illness and disease.
QI or CHI is energy and it is present everywhere. If you feel energetic and full of life, your Qi is strong. If you feel exhausted and stressed, your Qi may be weak. Understanding Qi energy is simple to explain.
Chi = the source of life, general life force
BENEFITS: WHAT to promote
Aqua Chi will boost your immune system and achieves greater longevity. Promote less stress, tension, anger, depression, fatigue, confusion, anxiety and mood disturbance.
For overall wellbeing: an increase in strength, balance, coordination, mobility and flexibility, better breathing and overall relaxation of mind and body.
Focus on the moment, mindfulness and enjoy the movements, music, friends/company around you and the fun of feeling great!
8 Important gravity- defying benefits of Aqua Chi Flow
Aqua Chi is joint Friendly
Did you know that submerged in water up to the waist, the body weights 50-percent of your weight? If you submerg yourself to your neck you're only carrying 10-percent of your total body weight. The anti-gravity effect will let you float through exercises that would otherwise stress your joints at full capacity, outside of the water. This means if you suffer from joint pain or a chronic joint condition, like arthritis or scoliosis, aqua fit will provide a safe and gentle environment for exercise. And will relieve joints and muscle from pain. In fact, hydrotherapy is shown to be the leading form of therapy for those suffering from joint problems.
Extends overall endurance & health & longevity
Aquatic exercise is low-impact, slower & a less stressful (impact) resistance training for muscles and joints, which leads to greater overall endurance and cardiovascular health. Research showed that participants who exercised 2 ½ hours each week or more reduced their overall risk of diabetes, high cholesterol, and heart disease, and strengthened overall immune and heart health.
Averts overheating
Because water disperses heat more efficiently than air—you won't overheat as quickly as you would on land. You stay comfortable and cool much longer than you would in a regular exercise environment.
Safe when injured
The buoyancy of water provides quite a bit of give and take when it comes to injuries. Even with an existing injury, you can benefit from the warmth, decreased impact, and reduced resistance environment of a therapeutic pool that prevent you to make sudden, jerking movements that might stress and existing injury further.
Enhanced/increased flexibility & muscle strength
Aqua exercise employs a wider range of motion because water is much denser than air. Each stroke, movement, or kick is met with resistance, which increases muscle and ligament flexibility. Water increases muscle strength because water is flowing and constantly changing and as such unpredictable in its movements. Since water flows in multiple directions, the resistance in the pool can range from 4 to 42 times greater than air, ensuring the body's muscles get a rigid workout.
Improves Mood and Positivity
Aqua fit and swimming were equally impactful on the moods of men and women—for lowering stress and depression overall. Water-based exercise is compared to yoga, which triggers a similar release of endorphins.
Aqua Chi is a Low-impact exercise
This is particularly appealing to those with joint conditions such as arthritis or those currently undergoing physical rehabilitation.
Burns calories
The combination of strength and cardio workouts mixed with water resistance in aquatic exercise ensures the body is getting a full workout. Depending on cardio activity, weight (including additional weights such as dumbbells and weight belts), water temperature, volume and buoyancy, the body can burn between 400 to 500 calories in an hour of exercise.
Try the following exercises with your students:
Warm up
Shoulders, neck, arms and hands
Legs and feet
Upper body rotations & hip alignment exercises
Routine/ exercises
Gather the Chi and sink the Chi
Support Heaven like a Pillar
Open your Heart, Open the Chest
Flex hands and hold still, then bring them in and out 3 X, rotate to right 3 X and left 3X
Separate Heaven and Earth
Paint the Rainbow
Move arms in front (transversal plane) holding an imaginary ball
Swing arms low (frontal) left to right
Swing arms around, Beat the Drum
Open & Close the Door
Hands to neck, Spinal Breathing with elbows to hips
Wave (cat cow with hands on upper legs)
Reverse arm roll and forward pushing
Bare Swimming in the Ocean
Waving Hands like Clouds (towards body) or Parting Clouds (arms outwards)
Embrace the Tiger, Return to the Mountain
Standing on one leg, modified tree poses, swing lower leg
simple squats on one leg, Rooster Stands on one Leg
Feet on one-line front while moving head up and down, try with eyes closed
Walking lunges, Rooster Punches
PLEASE REFER TO MY QI GONG AND TAI CHI DVD'S AVAILABLE @ SCW ONDEMAND
DALLAS: www.scwfit.com/dallas
PHILLY: www.scwfit.com/philly
MIDWEST: www.scwfit.com/midwest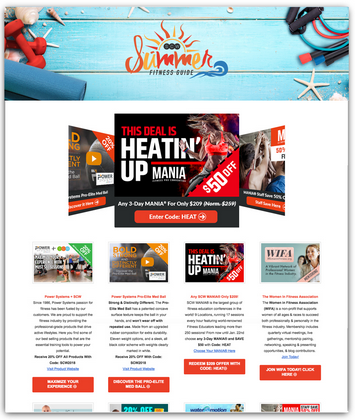 Get ready for an Endless Summer of Fitness with the SCW Summer Guide – Discounts, Extras, & Updates are included in this Virtual Magazine of offers and exclusives, from products to programming!
Sizzling summer gear is here, and you can get some great deals on the items to help you keep that beach ready body. Don't let the summer bonfires and BBQs interfere with all the hard work you've done! SCW has put together an exclusive "Endless Summer of Fitness" Guide to help ensure you keep and reach every one of your strides and goals, all while saving money for those summer vacations.
Here's just a taste of what you'll find inside our Endless Summer of Fitness Guide exclusively for SCW Fitness Education subscribers. Offered by a variety of premium companies, these discounts are made specifically to ensure a healthier, happier you:
– Valuable savings on Group Exercise and Personal Training equipment
– Half-price Certifications
– Membership exclusives
– Discounted apparel and accessories
– Videos and Literature
– And much more!
Check out the guide at: scwfit.com/SummerGuide
DALLAS: www.scwfit.com/dallas
PHILLY: www.scwfit.com/philly
MIDWEST: www.scwfit.com/midwest

Continuing to grow in popularity, kale is a super nutritious vegetable recognized for its exceptional packed nutrient base, health benefits and delicious flavor.
Eating vegetables is the basis of a healthy diet because it does wonders for your health; choosing kale may provide even more significant health benefits, including cancer protection and lowered cholesterol.
Kale, also known as borecole, is one of the healthiest vegetables around. A leafy green, kale comes in a variety of options. Leaves range from dark green to purple to deep red in color. It is part of the Brassica family that includes cruciferous vegetables such as cabbage, collards, broccoli and Brussels sprouts.
What makes kale so extraordinary?
It is a nutritional powerhouse loaded with phytochemicals, fiber and nutrients. One cup of chopped kale has only 33 calories and is an excellent source of vitamins A, C and K. It also is a good source of calcium, copper, potassium, iron, manganese and phosphorus.
When it comes to health benefits, kale is an excellent source of antioxidants, many that are associated with anti-cancer health benefits. Kale also is rich in the eye-health.
The fiber content of kale may help lower blood cholesterol levels especially when kale is cooked instead of raw.
Kale may be easier to consume than you think! While all kinds of vegetables are in season during the summer; not as many vegetables are available during cooler months with the exception of kale and other dark, leafy greens.
Select kale that looks firm with deep, rich colored leaves and rigid stems. Smaller leaves found on baby kale are more tender, milder and better for raw salads. Store kale, unwashed, in a zipped plastic bag for up to five days in the refrigerator.
Soups, pastas, egg dishes and casseroles are types of dishes that anyone can easily work in more veggies, especially kale. Or try substituting half the spinach you'd use in a recipe for kale.
If you are new to the flavor of kale, try making kale chips. Simple and easy, even kids may like them.
Salads are another easy way to work more kale into your diet. Remove the leaves from the stems and chop a bunch of baby, curly or any variety of soft leaf kale.
Here's a recipe to try, using a favorite – Pizza!
Kale Pizza
You've heard of spinach on pizza, so now think outside the box and enjoy the virtuousness of charred kale as a pizza topping. Don't skimp on the garlic, red pepper flakes, and freshly ground black pepper—these flavorful toppings are tempered by the fresh mozzarella and six ounces of additional shredded cheese. Serious Eats recommends fontina, Colby Jack, or Gruyère, but experiment with different combinations to find your favorite blend.
INGREDIENTS:
1 pound homemade or store-bought pizza dough, divided into two 8 ounce balls
6 to 8 ounces roughly chopped trimmed kale leaves (about 2 quarts)
3 tablespoons extra-virgin olive oil
Kosher salt and freshly ground black pepper
6 ounces shredded Fontina, Jack, or Gruyère cheese
8 ounces fresh mozzarella cheese
6 medium garlic cloves, thinly sliced
Pinch red pepper flakes
DIRECTIONS:
Place each ball of pizza dough in a lightly oiled bowl and cover tightly with plastic wrap. Set aside at room temperature for 1 hour.
Combine kale and olive oil in a large bowl. Season with salt and pepper. Toss, massaging with hands until every surface of the kale is coated in oil. Set aside while the pizza dough rests. Meanwhile, adjust oven rack to top position under broiler and place a Baking Steel or pizza stone on top. Preheat oven to maximum heat setting.
When ready to bake, transfer one ball of pizza dough to a bowl of flour and turn to coat. Transfer to a lightly floured wooden pizza peel and stretch or roll into a thin circle. Top with half of grated cheese and half of mozzarella torn into small chunks. Sprinkle half of garlic and half of pepper flake over surface.
Turn broiler on to high and place pizza onto baking steel. Bake, rotating occasionally, until cheese has melted and edges are barely starting to brown, about 2 minutes. Remove from oven with a metal pizza peel, distribute half of kale evenly over surface, and return to oven. Bake, rotating occasionally, until kale is charred and crisp and edges of pizza are browned, about 2 minutes longer. Serve immediately, then repeat with remaining pizza.
Each and every MANIA® has a variety of nutrition sessions for you to attend! Check them out www.scwfit.com/mania
DALLAS: www.scwfit.com/dallas
PHILLY: www.scwfit.com/philly
MIDWEST: www.scwfit.com/midwest