FIRST-EVER Exercise Program Endorsed by SilverSneakers®
By: WATERinMOTION®
SilverSneakers®, the nation's leading community fitness program for older adults recently endorsed premiere aquatic exercise program, WATERinMOTION®, established in 2009. WATERinMOTION® is the first program SilverSneakers® has endorsed in its 25-year history emphasizing the impact and importance of WATERinMOTION® aqua fitness education for older Americans.
With this endorsement, SilverSneakers® instructors can now gain certification in the WATERinMOTION® exercise program bringing it to a larger audience.
Sara Kooperman, JD, co-founder and CEO of WATERinMOTION® shares; "WATERinMOTION® is honored to be working with SilverSneakers® and excited to begin this journey with the most respected and well-known active aging organization in the world.  Being their first-ever endorsed fitness and wellness program, WATERinMOTION® guarantees to stay true to the goals and standards of SilverSneakers®. I am truly touched that they have the faith in us!"
The endorsement is the latest in a series of awards and recognition for WATERinMOTION®, including winning the Aquatic Exercise Association's Global Award for Contribution to the Aquatic Industry.
WATERinMOTION® was created nine years ago and has since become a leading aquatic exercise program with more than 16,000 aquatic exercisers daily guided by 400 certified fitness professionals in more than 200 facilities nationwide.
Visit WATERinMOTION.com to learn more about WATERinMOTION® Original as well as the newest program, WATERinMOTION® Platinum.
About WATERinMOTION®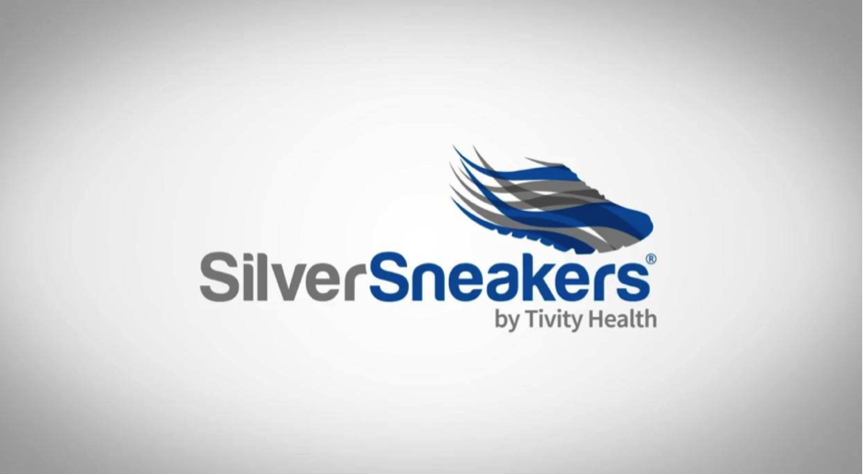 WATERinMOTION® is a pre-choreographed, quarterly-released group aqua exercise program that refreshes the moves, music, and member experience every three (3) months by delivering a new choreography video, downloadable 55 minutes of music, complete choreo booklet, flash cards, and one (1) page choreo quick guide. In addition, the program also provides stellar banners, posters, and marketing kits. WATERinMOTION® includes a comprehensive certification (both live and online) featuring leaders with over 100 years of combined teaching experience guaranteeing safety, structure, and creativity in EVERY class! Check out http://www.waterinmotion.com/ to learn more.
CALIFORNIA: www.scwfit.com/california
FLORIDA: www.scwfit.com/florida
More Than a Barre: CONNECTUS is Your New All-in-One Anchor for Fitness
By: Stroops
The Connectus by Stroops is a portable group fitness anchor built to encourage a sense of community and establish unity for an array of training styles and group fitness programs.
More than a ballet barre, the Connectus is an all-in-one unit for general fitness compatible with Stroops Slastix, Barre and Pilates programming. Unlike many group fitness anchors out there, the Connectus isn't a "one size fits all" system.
One of the most unique features of the Connectus group fitness anchor is the portability. When you're done with a class, each Connectus easily rolls out of the way. At Stroops, we acknowledge space can present a major issue for fitness studios, and no one is looking for another thing to leave out on the floor. The moment you finish with class, simply tip the Connectus onto its side and roll out.
The Connectus was designed to give your studio the necessary space for participants to build community during group fitness classes. Each tower provides a place for up to six people to comfortably move giving everyone the opportunity to work more closely with others in the class. Co-Creator of the Enhanced Barre Above Program, Lauren George, says the Connectus is something unexpected and engaging.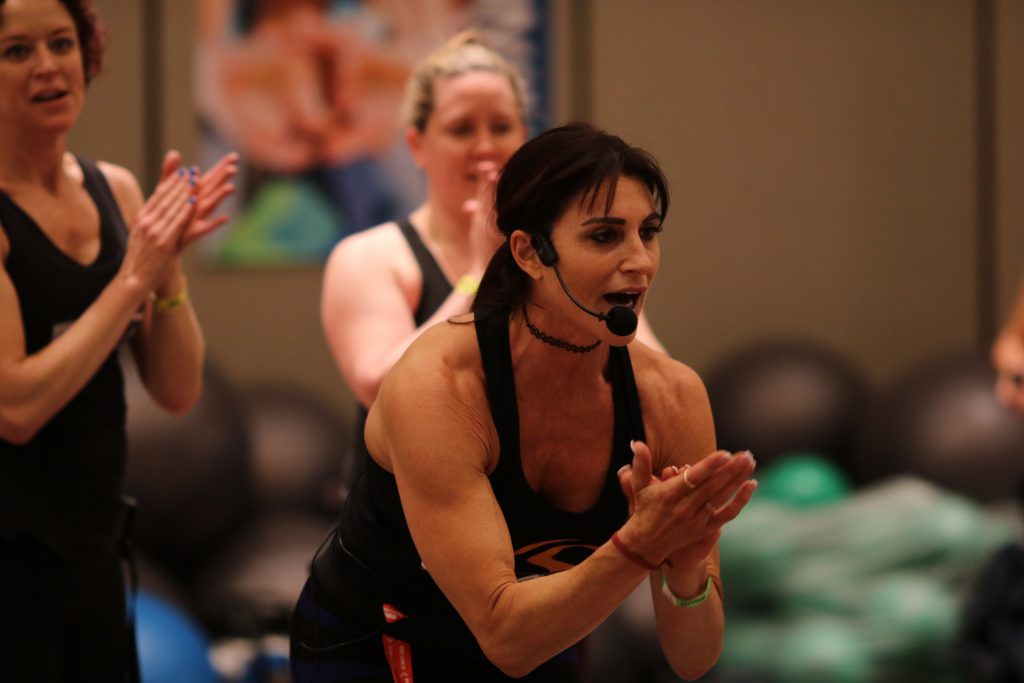 "It was really fun! I wasn't even expecting to face other participants while they were on the Connectus. I knew every person's name and where they were from and what they taught after the class because we were facing each other the whole time."
The Connectus group fitness anchor allows your class to connect with each other. There is no other anchor on the market that creates this kind of unity and encouragement for everyone to support and lift each other up.
Say so long to the days where group fitness just means working out with more than just yourself. With the Connectus, you'll feel empowered and connected to everyone around you. Change the way you train with the Connectus by Stroops.
Experience Stroops Connectus, Stroops Slastix, and more from Stroops at SCW MANIA® conventions around the country! You can find Stroops at the upcoming California MANIA® Conference, March 29-31, and Florida MANIA®, April 12-14. To register for California MANIA®, visit: www.scwfit.com/california, or join us in Orlando in a new hotel location, the Caribe Royale! Register at: www.scwfit.com/florida/. For all 2019 MANIA® convention dates and locations, visit: www.scwfit.com/MANIA.
CALIFORNIA: www.scwfit.com/california
FLORIDA: www.scwfit.com/florida
Schwinn1 is More than An App for Your Bike
By: Schwinn Indoor Cycling
Cyclists move fast. It's no wonder their industry has been growing rapidly since the early 1990's with the invention and instant popularity of the indoor cycling category. Always in pursuit of a quality product and a grueling ride, indoor cycling enthusiasts choose Schwinn, the #1 brand in the industry for cardio, reputability, and trustworthiness – "We have continuously produced exciting new ideas rooted in authenticity to earn this reputation."
An answer to one of the indoor cycling category's most popular trends has put Schwinn right back into the leading position; The Schwinn1 app, powered by Motosumo. It brings personal performance technology directly to the hands of gym owners, Group X instructors, club chains, and gym members alike with the capability of logging, tracking and directing indoor cycling workouts. Goal measurement is at the heart of this newest innovation as more riders than ever become interested in accurately tracking their personal metrics and improving on their best workouts. Now they can do so with the confidence that using Schwinn products will provide them an authentic riding experience powered by scientifically accurate data. With several strategic partnerships, Schwinn is now able to offer a leading experience for almost any environment.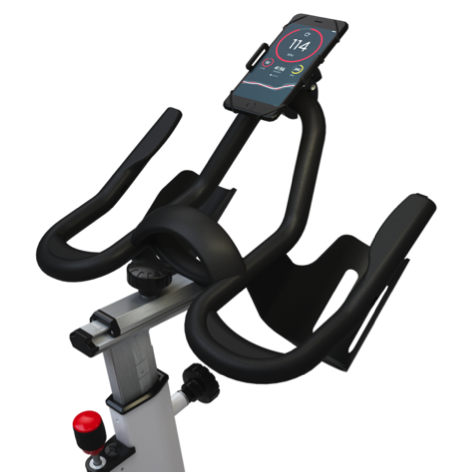 Schwinn1 is the first place to visit for leaderboard technology, group class management, games with friends, and workout history. The best part? You don't need any additional hardware. Everything you need for a successful ride is at the tip of your fingers in your smartphone.
Motosumo provides an advanced biomechanical model, which in combination with the motion sensors in a modern smartphone, calculates the rider's pace, calorie consumption, cadence, and riding style. For those on a budget, Motosumo's app and technology work on entry level bikes with no form of built-in technology. Those interested in top of the line power bikes with built-in 4iiii technology can connect to the app directly and utilize Schwinn's touted accuracy for a leading level of individual measurement. Regardless of your equipment choice, both app options offer unique connectivity not previously available.
If becoming a cycling machine isn't enough of a motivator, maybe available gamification will spark your competitive nature. In addition to tracking data about users' training sessions, the gamification element available in Schwinn1 delivers never before seen possibilities for Schwinn riders and instructors. Users can connect with others in their own facilities and in health clubs around the world to compete for the top spot in unique, exciting challenges. The app also gives instructors a vast array of possibilities to create a class environment that appeals to each of their audiences by sharing real-time data and instructions with their class participants.
Social gamification is unique to Motosumo and available globally with no adaptation required due the smartphone's function as the connecting link between app and bike. Regardless of bike or gym, Schwinn1 is there to push you to perform your best.
Leaderboard technology and metric monitoring formerly required a heavy investment in expensive sensors, receivers, monitors, and computers. Schwinn1 powered by Motosumo now offers a shortcut to creating a unique social community across one or more indoor cycling teams. This tailor-made integration between Motosumo and Schwinn ensures ease of use for members, instructors, and operators.
Schwinn's array of indoor cycling solutions doesn't end there.
The next exciting addition to the Schwinn portfolio stems from a recent partnership with world-leading, Canadian sports performance technology company 4iiii Innovations who aim to provide riders with the most accurate power measurement on the market. This partnership equips riders with the highest accurate power measurement available on their ride calculated from the amount of force being directly applied to the gauge and pedal by the rider.
Although the power meter may seem new to the indoor cycling arena, it has long been a staple in road cycling. "While power meters have seen increased acceptance in the past 10 years, we're just beginning to see it reach the mainstream," says Eric Gerstenbuhler, Managing Director of 4iiii Sport. "What sets 4iiii apart is the patented 3D strain gauge technology that we use to measure the bending, elongation, and twisting deformation. This allows for measurement of every force being applied to the crank arm by a rider thus giving the most accurate data possible from bike to bike."
Monitoring power is crucial for improving performance and riders looking to further develop should consider how their power measurements are being taken. While many indoor cycling bikes can monitor power indirectly through a sensor on the flywheel, serious cyclists should focus on measuring their power directly through a strain gauge on the pedal. This is exactly what 4iiii's technology does, and it does so very well. Schwinn Master Trainer and leading fitness educator Keli Roberts states, "Simply put, it is the best and most accurate indicator to gauge improvement and gains." 4iiii technology comes standard on both AC and SC Power bikes available from Schwinn.
Schwinn is committed to providing indoor cycling enthusiasts of all levels with a truly authentic riding experience. First, Schwinn uses carbon blue technology to mimic the feel of a road bike chain. They are also offering the industry's most accurate power meter and bringing to market a universally accessible app with smartphone connectivity and linked ride data.
Innovations rooted in authenticity remain the goal and the lifeblood of the Schwinn brand. Expect continued focus and dedication to this effort from the team of experts at Core Health & Fitness.
To learn more about Schwinn innovations, visit: https://corehandf.com/product-brand/schwinn/.
Schwinn Indoor Cycling is at every SCW MANIA® convention around the country. You can find Schwinn at at the upcoming California MANIA® Conference, March 29-31, and Florida MANIA®, April 12-14. To register for California MANIA®, visit: www.scwfit.com/california, or join us in Orlando in a new hotel location, the Caribe Royale! Register at: www.scwfit.com/florida/. For all 2019 MANIA® convention dates and locations, visit: www.scwfit.com/MANIA.
CALIFORNIA: www.scwfit.com/california
FLORIDA: www.scwfit.com/florida
Flow: Effortless Living Through Mindfulness
By: Yury Rockit, SCW Fitness Education
This article was written by mindful movement and meditation specialist Yury Rockit, expert SCW MANIA® presenter and 2016 Instructor of the Year.
Probably by now you have heard plenty about meditation and might even have tried practicing it. Nevertheless, maybe you were not convinced you were doing it correctly. Well, let me share some information with you: you are already a fairly brilliant meditator and you are probably doing it unconsciously and totally spontaneously most of the time.
But how?! You know those moments when you are so involved in an activity – anything from a creative endeavor to a physical movement and even a household chore – when you lose track of time experiencing complete presence, so often referred to as being "here and now?" Oftentimes, upon finishing that activity, you are amazed at how easy it was, and you even feel invigorated despite that fact that it seemed at first to be such a laborious task. You have experienced a term of being in a state of "flow," which is characterized by renowned psychologist, Mihaly Csikszentmihalyi, as intense and focused concentration on the present moment merging action with awareness.
How can we create this feeling on demand? This is where the practice of meditation comes in handy. Meditation is a workout for our mind. Just like we get strong by putting our body through a very specific set of movements, the same happens to our brain! In fact, different meditation techniques affect our brain in different ways.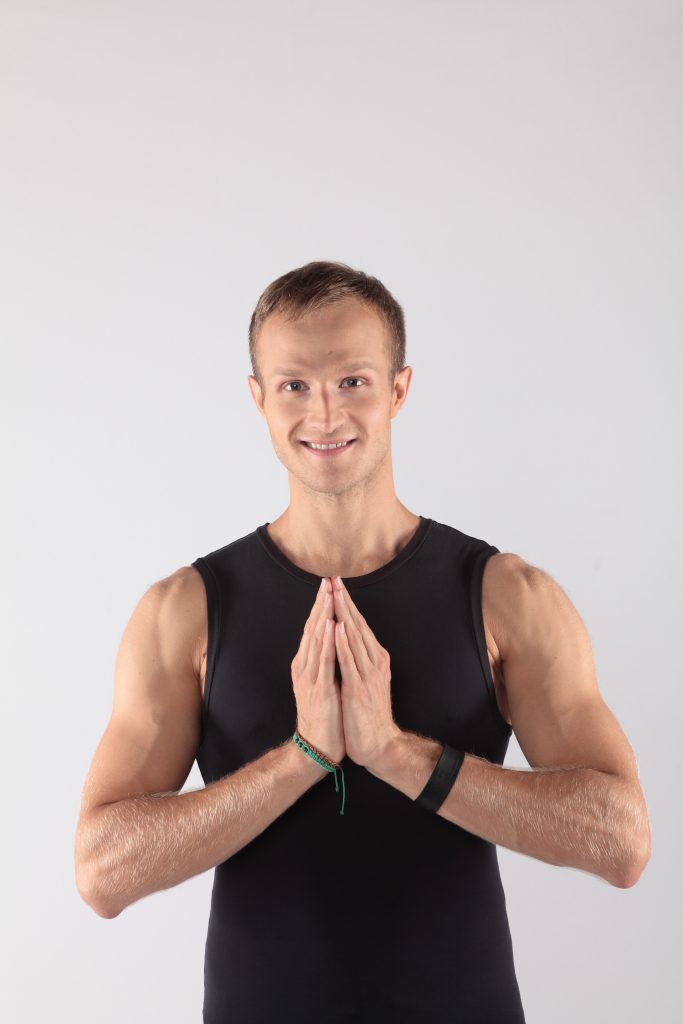 Try This: 9 Rounded Breathing. 1st Stage.
When you are working on a project and finding yourself struggling to concentrate, try to do this for 1 minute as you are able. (If you cannot breathe through just one nostril, you may open your mouth as necessary). Place the index and middle finger of your right hand at the space between your eyebrows, so that your right thumb could gently block your right nostril, and your right ring finger can block your left nostril.
Start by blocking your right nostril with your thumb and experience inhalation and exhalation through your left nostril only. Do this 3 times, and then block your left nostril with your ring finger and experience your breath through your right nostril only. Aim for 3 rounds of inhales and exhales. Then, relax your hand at your side and breathe evenly through both nostrils for 3 rounds. In total, we count 9 rounds. That should take up more or less a minute within which you sharpen your attention and train your breath. Pause for a second and notice if you have experienced a slight difference in the quality of your mind, focus and breath. This breathing exercise actually is one of the oldest meditation techniques on our planet, and you can use this simple breathing/centering meditation as a "warm up" for a longer mindfulness session or simply as a concentration enhancing method when you look for productivity and better concentration.
Physical fitness requires regularity in order to see results of training, and the same applies to meditation practice – consistency is key. Your mindfulness practice could be as short as 1 minute, and if you do it everyday, you will notice that not only it becomes a habit, but your mind and body will be craving time for a longer practice.
To find out more about the relationship between meditation, our brain, breath, and health, join me for our 4-hour Meditation Certification at SCW MANIA®. You can find more information about the certification available live and online at: www.scwfit.com/certifications. Also, visit SCW OnDemand store to access CEC courses and instructor videos like my "Introduction to Meditation," among others. To learn more about SCW MANIA®, visit www.scwfit.com/MANIA.
Yury exudes fitness versatility as a land and aqua certified group fitness instructor, personal trainer, mindful movement and meditation specialist, certified life coach and a world-renown continuing education provider. Yury won the SCW Instructor of the Year Award for 2016 and has appeared in internationally selling instructor training videos for specialty groups including active aging and the workout series for NBC's "The Biggest Loser." Yury is CEO and owner of Ki Mind Body Studio in Hanoi, Vietnam.
CALIFORNIA: www.scwfit.com/california
FLORIDA: www.scwfit.com/florida
My Client is Injured. Am I Covered?
By: Sports and Fitness Insurance
This article was published with permission from Sports and Fitness Insurance.
We often get inquiries asking if instructors and trainers are covered under the insurance policies of the fitness centers and studios where they work.
This is a very important question. If a fitness professional is a direct employee or owner of the facility where they teach or train the clients of the club or studio, then they are most likely covered by that facility's general fitness liability insurance. However, Trainers always need to verify this with the facility.
If a fitness professional is an independent contractor and/or trains their own clients in a studio or club owned by someone else, then they are mostly likely NOT covered by the general liability or professional liability policy of the facility. Most clubs and studios require independent contractors to show proof of obtaining their own personal trainer liability insurance prior to beginning work in the facility.
It is important to note that the vast majority of fitness professionals are passionate about their work and carry it outside the premises of the clubs and studios where they "officially" train their clients. Talking with family, friends, neighbors and others about their health, fitness and nutrition can also expose a fitness professional to liability. If one of these persons takes the advice of a "professional" and is injured, then they can file a claim or lawsuit. Therefore, It is highly advisable for all fitness professionals to carry their own individual insurance coverage even if they are covered by the club or studio where they work. These policies only provide protection within the walls of that facility.
In summary, all fitness professionals, whether they are teaching classes or training one-on-one, whether they are employees or independent contractors, need insurance to protect themselves and their future from liability exposure. The good news is that it is relatively inexpensive and easy to obtain online, and there are programs tailored to provide the coverage that is needed.
Having insurance frees all fitness professionals to do what they do best – help their clients become more fit and healthy!
Find Sports and Fitness Insurance at the upcoming California MANIA® Conference, March 29-31! Author of this article, Jennifer Urmston-Lowe will be presenting about Insurance for Studios, Instructors and Trainers, at the Club Industry Business Summit Friday, March 29. Register for the Club Industry Business Summit here: https://scwfit.com/california/clubindustry-register/. To learn more about the Club Industry Business Summit, visit: https://scwfit.com/california/about-clubindustry/. For dates and locations for other SCW MANIA® Conferences, visit: www.scwfit.com/MANIA.
Jennifer joined Sports & Fitness in 1998. Presently she is their Underwriting Supervisor, National Account Manager, and Marketing Manager. She is a founding board member of AFS and a member of WIFA. She is included in the 2018 Insurance Business America Elite Women.
CALIFORNIA: www.scwfit.com/california
FLORIDA: www.scwfit.com/florida
Aerobic Activity Can Improve the Brain's Functional Age, Study Says
By: Club Industry
This article was re-published with permission from Club Industry.
Sedentary middle-aged Americans showed cognitive improvement after just six months of adopting routine aerobic exercise and a low-sodium, high-potassium diet.
A commitment to aerobic exercise, such as walking or biking, can begin to reverse the brain's cognitive decline in just six months, according to a new study published in the journal of the American Academy of Neurology.
Supplement this activity with a measured diet, and it's possible to reduce the brain's functional age by several years, the study said.
"Lifestyle and Neurocognition in Older Adults with Cognitive Impairments," published Jan. 15, assessed 160 sedentary middle-aged Americans with risk factors for cardiovascular disease as well as cognitive impairments without dementia. The participants were randomly subjected to six months of aerobic exercise (35-minute bouts of walking or biking) and diets designed to combat hypertension (low in sodium, high in potassium).
The researchers ultimately measured for executive function in addition to memory, language fluency and signs of dementia.
The study states: "Results of this randomized clinical trial demonstrate that a six-month program of aerobic exercise resulted in significant improvements in executive functioning in older adults with cardiovascular disease risk factors, subjective cognitive complaints, and [cognitive impairment without dementia]. Participants who engaged in regular aerobic exercise three times per week for six months demonstrated improved performance on a standard battery of neurocognitive tests of executive function."
Related to diet, the study continues: "The [dietary approaches to stop hypertension] eating plan is similar in its emphasis on fruits, vegetables, and whole grains but places greater emphasis on low-fat dairy products, as well as increased potassium and reduced sodium intake. Data from randomized trials have confirmed the benefits of the diet in lowering blood pressure, improving vascular biomarkers, and enhancing cognitive performance, particularly when combined with weight reduction."
The authors note that this is likely the first study of its kind to examine the independent and combined effects of diet and aerobic exercise on neurocognitive function in older adults at heightened risk for progressive decline in cognitive functioning.
Read the full study here.
SCW Fitness Education has partnered with Club Industry to run an exclusive Club Industry Business Summit at MANIA® Fitness Education Conventions around the USA. The partnership means 44 business seminars with 25 top industry leaders will run tandem at the MANIA® Conventions to grow the event to 250+ seminars. In the ambiance of beautiful hotels, an attendee can learn from expert presenters at half the price of other events and conveniently build their business and career in one's own backyard! Visit: https://scwfit.com/cib/.
Club Industry is the most trusted media source for fitness business professionals through news and trends coverage, education offerings and in-person events. The Club Industry Show wrapped its 32nd year on Oct. 24-26, 2018, at the Hilton Chicago. Attendees included fitness professionals from commercial multipurpose and fitness-only clubs, studios, YMCAs, Jewish Community Centers, parks and rec facilities, university rec centers, hospital wellness centers, club management companies and others. www.clubindustry.com and www.clubindustryshow.com.
CALIFORNIA: www.scwfit.com/california
FLORIDA: www.scwfit.com/florida
Avocado Deviled Eggs
By: Get Healthy U
Total Time: 10 minutes
Yield: 4 serving(s)
Ingredients
4 hard boiled eggs
2 tablespoons mashed avocado
1/2 teaspoon mustard
1/4 teaspoon lemon juice
Salt and pepper, to taste
Dill weed, to taste
Paprika, for garnish
Directions
Slice hard boiled eggs in half lengthwise. Remove yolk from whites and set in a bowl.
Add avocado, mustard, lemon juice, salt, pepper and dill weed.
Mix together until creamy.
Spoon or pipe filling into empty whites. Garnish with paprika.
Nutrition Information Per Serving
Serving Size: 1 egg or 2 halves
Calories: 89
Protein: 6 gram(s)
Fat: 6 gram(s)
Carbohydrates: 1 gram(s)
Sugar: 1 gram(s)
From the kitchen of: Team Get Healthy U
CALIFORNIA: www.scwfit.com/california
FLORIDA: www.scwfit.com/florida
Bring Your Programming and Products to Fitness Professionals in 2019
By: SCW Fitness Education
Do you want to reach more fitness influencers face-to-face and online? Let SCW Fitness Education help! We have a variety of ways your organization can Partner with SCW through unique SPONSORSHIP, ADVERTISING and EXHIBITING opportunities. We are affordable and flexible and strive to work with you in an effort to craft the perfect partnership! Our MANIA® Conferences reach over 8,000 Fitness Pros in face-to-face contacts each year at our 9 Regional Fitness events and 200K+ online through email and social media. See dates and show details at www.scwfit.com/MANIA & www.scwfit.com/CLUB.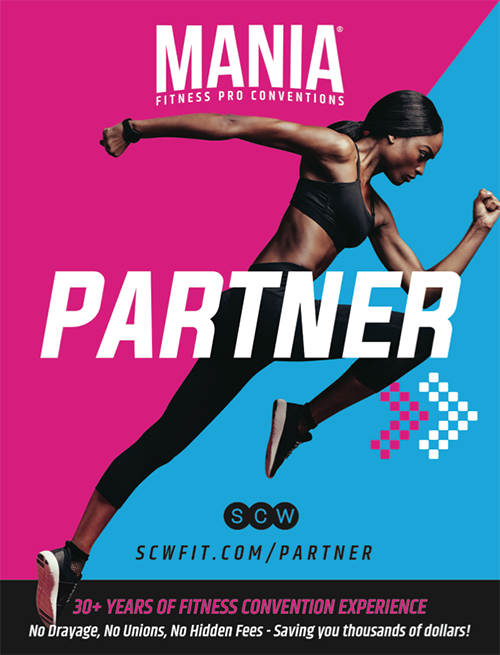 We are currently planning our three largest 2019 MANIA® Conferences – Atlanta (July 26-28), Dallas (Aug 23-25) and Midwest (Oct 4-6). Let's set-up a call to discuss how we can find the best fit for you! To find out more about partnership opportunities, visit www.scwfit.com/partner. For further inquiry, please email: partner@scwfit.com, or call 847.562.4020.
Present at SCW Fitness MANIA® and Club Industry Business Summit!
Interested in sharing your expertise with our network of fitness professionals? Apply now to present 90-minute fitness business lectures within our Club Industry Business Summit, and activity-based workshops at our MANIA® Convention. Get a chance to connect with our 35-year-old network of fitness pros all around the US! We reach over 8,000 Fitness Pros in face-to-face contacts each year at our 9 Regional Fitness MANIA® conventions and 200k+ online through email and social media. See dates and show details at www.scwfit.com/MANIA & www.scwfit.com/CLUB.
We accept applications on a rolling basis as we plan the schedule for each conference 5-6 months in advance.
To find out more information about Presenting opportunities, please email: partner@scwfit.com, or call 847.562.4020. Apply Now
CALIFORNIA: www.scwfit.com/california
FLORIDA: www.scwfit.com/florida