By Sohailla Digsby, RDN, LD, CPT
Dietitian, Fitness Pro, Author and International Speaker
As a dietitian, I've heard a ton of crazy advice and unwise suggestions over my past decades in this field. Here are some examples:
"Don't eat fruit…it has too much sugar — especially bananas. And watch out for carrots."

(Gasp!)

"Did you know eggplant and tomatoes are bad for you?"

(Book marketing)

Or this one: "The doctor told me to avoid nuts because they raise cholesterol."

(Misinformation from experts who have not focused their studies on nutrition)

"I cheated and ate beans." (

someone who has been totally confused by all the fad diets out there)

"I can't eat after work today since I got stuck in traffic: my personal trainer said no eating after 6pm."

("blanket" advice that doesn't consider one's big-picture well-being)

 

"I overate chips and guacamole tonight, so I'll just pretend I was on the Keto diet and did that on purpose."

(justifying indulgence with mixed messages)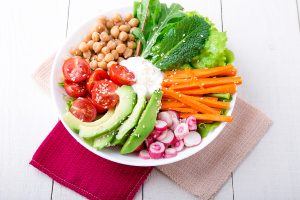 Never have I sent anyone home from an RD-consult saying, "Ma'am, it's the beans and carrots that got you here." 
It is certainly possible to overdo any good thing. But let's be honest: for most people, it's not the sugar from eating a piece of fruit (or two…or three) that causes trouble, nor is it nightshade veggies like eggplants. 
The more likely culprits gym-goers struggle with:
getting too hungry and eating whatever is in sight (and fast!)

caloric-beverage drinking

late night "long-day-who cares"-munching

mindless eating

restaurant portions and bottomless baskets

wine or margarita-sipping

processed food overload

(shakes, drinks and bars, Oh My!)

and the "cheat days" or mini-binges that we "deserve" after all that hard work.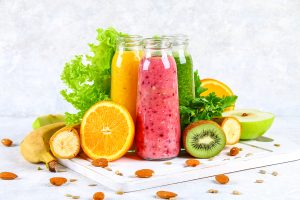 It might be easier to blame the poor banana instead of the bad habits, but as fitness leaders, we need to be the least-likely to fall prey to the fads. Instead, let's challenge our members to pick one of the habits listed above to improve upon.
Below are some words of wisdom from fellow registered dietitians to keep everyone out of the fad-trap! How about select one of these statements to replace one of the fads that may have gotten "stuck" on repeat in your head. It's time for a smart swap! 
"One single study rarely changes healthy eating advice, so try not to get too excited about media headlines." –

Elizabeth Ward

"Don't rely on willpower – set your environment up to support your success!" –

Melissa Joy Dobbins

"Clear pee by 3!" –

Amanda Field

"It's better to pay the grocer than the doctor." –

Karen Mace Buch

"There are two ways to waste excess food, by throwing it out or putting it in fat cells in your body. You decide." –

Maureen Bligh

"Everything in moderation including moderation." –

Dixya Bhattarai

 "Eat too much and you will see your food again!" -Jennifer Lynn-Pullman

"Depriving yourself of something typically only serves to make you want it more…" –

Lindsay Livingston

"Food first (referencing the nutrition supplements)." –

Carol S. Rowland

"Diets are temporary, lifestyle changes will last a lifetime." –

Kristy Hegner

"Eat your fruit don't drink it. Same with nuts: Eat your almonds, don't drink them." –

Jennifer Neily

"It's hard to make good choices when you're starving! Have a plan." –

Alison Rainey Doak

"Not every calorie is created equal." –

Brianna Kennedy

"Don't diet to be healthy. You have to eat and move to be healthy." –

Betsy Ramirez

"Fiber is your friend." –

Rebecca Thieneman

"You can't manage what you don't measure." –

Jennifer McDaniel

"Eating one decadent meal doesn't make you fat, just like eating one salad doesn't make you thin. It's the big picture that counts." –

Caroline Kaufman
---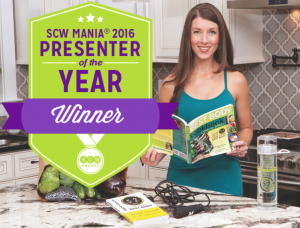 About the Author, Sohailla Digsby, RDN, LD, CPT
Sohailla offers 20 years of experience as a registered dietitian, nutritionist, fitness pro and presenter. She is the founder of the 52-day Best Body Countdown program developed for fitness professionals to bring sound nutrition and accountability to their centers. She uses both books she has authored, the "Countdown to Your Best Body Success Journal" and the corresponding "Cookbook & Menu Plan," along with her online coaching groups to ensure clients reach and maintain their Best Bodies.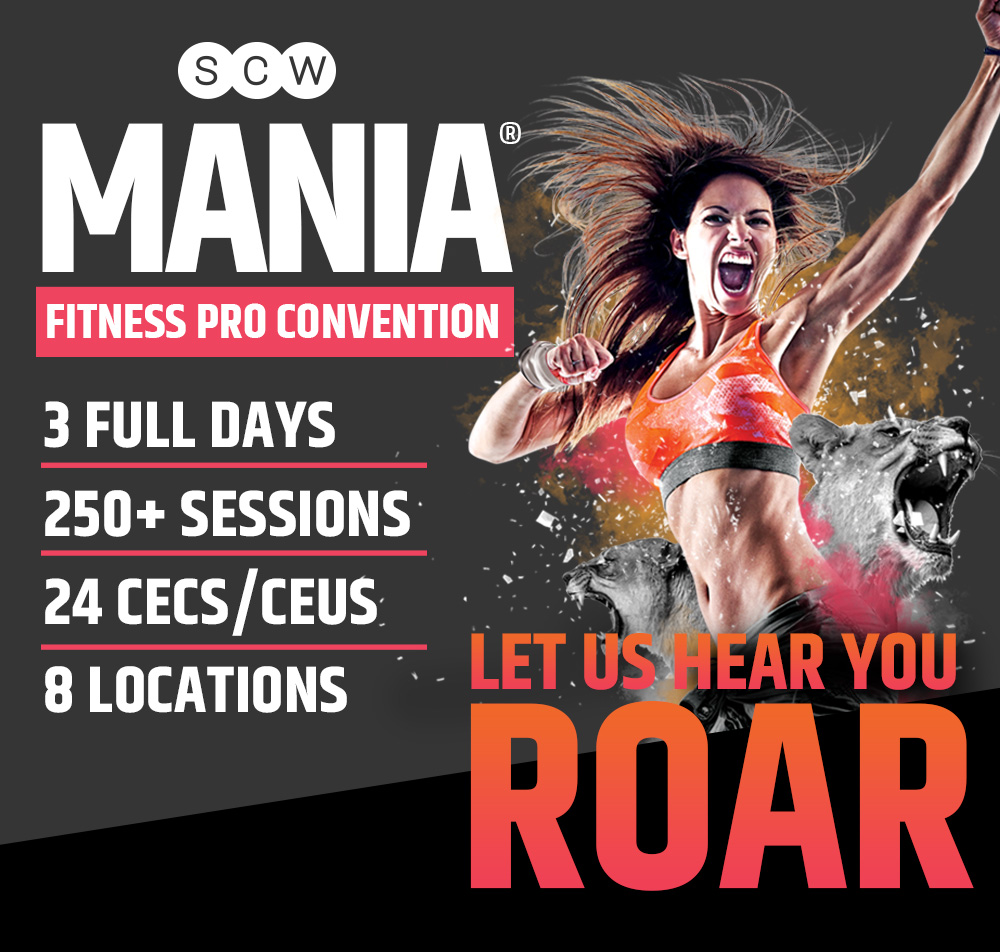 BOSTON MANIA®
December 13-15, 2019
DC MANIA®
February 28-March 1, 2020
CALIFORNIA MANIA®
March 27-29, 2020
FLORIDA MANIA®
May 15-17, 2020
ATLANTA MANIA®
July 24-26, 2020
DALLAS MANIA®
August 21-23, 2020
PHILADELPHIA MANIA®
September 11-13, 2020
MIDWEST MANIA®
October 2-4. 2019
---