Thank You For Attending The "Virtual Training" Webinar
---
---
Virtual Training: Lights, Camera, Action!

Learn how to successfully run a virtual Group Ex class, Personal Training session and progressive program. Everything from start-up to sign off will be addressed to take your training to the next level. Understand the ins and outs of lighting, camera selection, clothing and make up. Develop a successful strategy for exercise selection and program development. Discover techniques for proper business structuring, online queuing, music integration, money collection and legal responsibilities.
View The Presentation >>
---
---
---
Virtual Training Certification – Only $99
September 12th, 10am-2pm EST
With Sara Kooperman & Jeff Howard
You've seen the presentation, now take the certification course! Enjoy this one-of-a-kind educational series on how to successfully run a virtual Group Ex class,  Personal Training session and progressive program. Everything from start-up to sign off will be addressed to take your training to the next level. Perfect for the novice instructor or professional presenter and everyone in between. Leave with a blueprint for successful execution of all you're online, virtual programming.
Register For The Certification Here >>
---
---
---
Train With The Trainers



Train with the Trainers brought to you be SCW Fitness Education is a brand new platform that connects you with the best program creators in the fitness industry. Sign up for individual and group classes to interact with and learn from the leading authorities on personal training and group exercise. There are zero long-term commitments, and you can join any class whenever it fits your schedule. It's the most affordable and convenient way to get trained by the world's most notable trainers without any hassle.
View The Website Here >>
---
---
---
Live Stream MANIA® Fitness Conventions

Live Stream MANIA® powered by Zoom is an entirely LIVE and interactive online MANIA® Fitness Pro Convention that's streamed directly to you. Interact and train in real-time alongside internationally renowned presenters via the Zoom interface.It's the safest way to connect with each other and earn CECs while training from home.
This is our way to empower you, our SCW community. So register, earn your 20 CECs and get educated because now is the perfect time to invest in yourself!  View upcoming MANIA Dates Here >>
---
---
---
Health & Fitness Business Summits

Included with your registration to any Live Stream MANIA® is the SCW Health & Fitness Business Summit. 3-days of laser-focused fitness business sessions exclusively dedicated to marketing, trends, sales, retention, social media, products, programming, finance and management lead by 25 top international thought leaders. The SCW Health & Fitness Business Summit is a must-attend event for you and your team. It's the place for all the education, networking, and tools you need to set yourself apart from the competition and move your business into a more profitable future. View upcoming Dates & Locations Here >>
---
---
---
$100 OFF SCW Live Stream Certifications

SCW offer a variety of 35+ certification courses, spanning over 30 years, that range from General Certifications such as Group Exercise, Personal Training and Aqua to Specialty Certifications including Barre, Yoga, Aging and Meditation.  We are now offering Live Streaming Certifications brought to you in real-time from our expert presenters homes and studios directly to your living room! CECs/CEUs from SCW, AFAA, NASM, ACE, AEA & More
Learn More About SCW Live Stream Certifications >>
---
---
---
SCW OnDemand at $20 OFF!

SCW OnDemand is a premium video subscription service that puts instant access to over 500 unique workouts right at your fingertips, on your computer or mobile device.
Enjoy UNLIMITED STREAMING of your favorite presenters demonstrating the best of Group Exercise, Aquatic Fitness, Yoga, Barre, Pilates, Kettlebells, Active Aging, Dance, Sculpting, Personal Training and much more!  Now only $6.58 per month with annual plan – use code: ONDEMAND20  Learn More About SCW OnDemand >>
---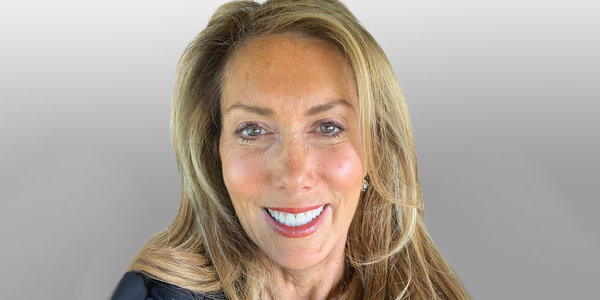 Sara Kooperman, JD
Sara Kooperman, CEO of SCW Fitness Education and WATERinMOTION®, is a visionary leader that has launched nine successful MANIA® fitness-professional conventions, over 30 live and online certifications, and over 600 video & CEC projects. Sara's humor and warmth is matched only by her devotion to education. She is the proud recipient of the Illinois State Business Woman of the Year and AEA's Global Award for Contribution to the Aquatic Industry. Having been a former adjunct faculty member for the Kenneth Cooper Institute, ACSM, NASM, ACE and AFAA, Sara serves on the Gold's Gym Think Tank, is on the Women In Fitness Board of Directors, and is an inductee of the National Fitness Hall of Fame. Sara has left an indelible mark on the fitness industry as a whole. Learn more about Sara Kooperman, JD here at sarakooperman.com
---
---
---
Enter To Win Big!
» 1 FREE SCW MANIA Fitness Convention of Your Choice (Valued up to $259)
» 1 FREE Club Industry Business Summit of Your Choice (Valued up to $199)
» 1 FREE SCW Online Certification of Your Choice (Valued at $199)
» 1 FREE Year of SCW OnDemand (Valued at $99)
» 3 FREE WATERinMOTION® Online Certifications (Valued at $597)
Enter To Win Here

SCW Fitness Education has been in business for 34 years, and we are the largest provider of US continuing education conferences for fitness instructors with 9 regional shows (MANIAs) each year. We reach over 10,000 fitness professionals in face-to-face contact, and another 200,000+ in virtual reaches. During MANIA®, we have 17 sessions running per hour on all different aspects of the fitness/wellness industry (Functional Training, Cycling, Mind/Body, Dance, Nutrition, Recovery, etc.). SCW is unparalleled in its provision of certifications, continuing education courses and conventions to fitness professionals in multiple disciplines both live and online.
Learn more about SCW Fitness Here.
WATERinMOTION® sets the standard for water fitness programming, revitalizing the face of aquatic exercise. To keep the member experience fresh, WATERinMOTION® provides new choreography, new music and new marketing every three months to inspire this growing fitness community.
WATERinMOTION® is a licensed aqua exercise program featuring:
• Comprehensive online certifications with an optional 8-hour live training
• Innovative choreography videos featuring top industry professionals
• Companion educational video lectures (each 14-20 minutes in length, similar to TED talks formatting)
• 55 minutes of energizing and customized music
• Extensive choreography booklets, flash cards and quick guides
• A short educational exam guaranteeing a safe, effective and creative class EVERY class