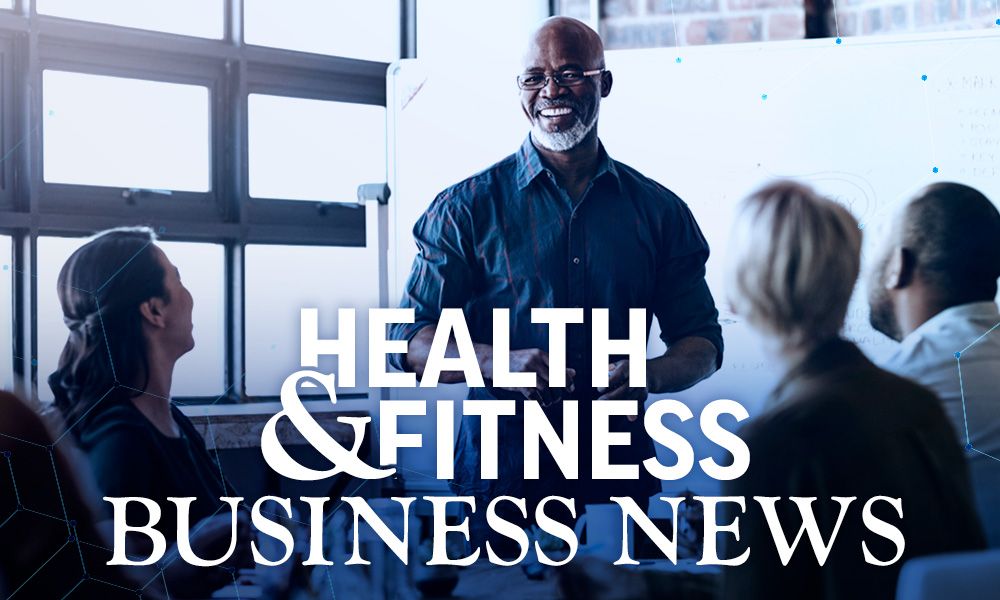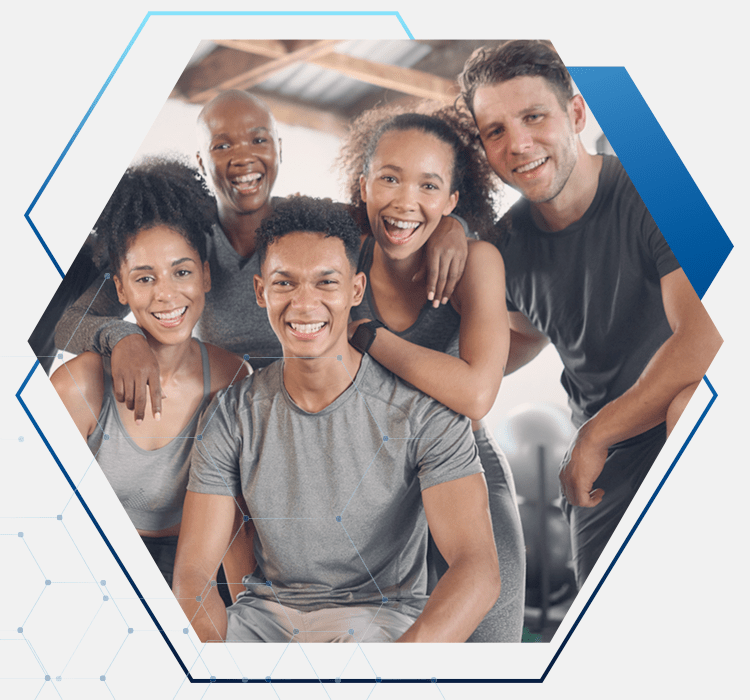 Transform Your Clients into a Community
With the new year underway, you have likely seen a surge in new members and new clients. Now the question is, how do you keep them engaged and coming back? My recommendation, transform your clients into an authentic community.
The essence of community is an environment where people feel they belong, feel known, and feel safe enough to grow and thrive. It requires that meaningful connections exist between the members of the community that transcend the relationship between the members and the leader.
Creating authentic communities takes work, time, and intention. I know, your plate is full of program planning, class schedules, marketing and actually teaching, leading, training, and coaching. Why add another goal to your to-do list?
Because transforming your clients into a community will make every aspect of your business easier.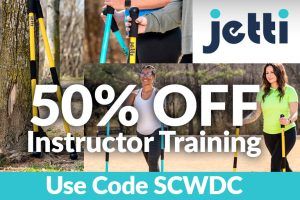 They will keep showing up. One of the fundamental principles of marketing is that it is easier to keep existing clients than it is to find new ones. Adherence is key. If your clients feel like they are part of a community, a crew, a club, they will show up and keep showing up, because repeatedly, research has shown that people are more likely to show up for others than they are for themselves. 
They will find your classes more fun. If your clients feel like they are part of a community, they will find your class more enjoyable, as research shows that people rate experiences more pleasurable when they share them with others. 
They will invite others. When people discover something they love in an environment that feels safe and fun, they are far more likely to share that with others. People have a natural inclination to want to grow the meaningful communities of which they are a part. Build a true community and watch it grow through the power of its members.
They will fix their own problems. When a member of the community encounters a problem or a challenge, knowing that they can go to their community members for help makes them less likely to go to you. 
How do we know that this works in the world of fitness? Consider the explosive growth of programs like CrossFit, Camp Gladiator, GoRuck and Jetti Fitness: all of which put shared experiences, the importance of belonging and a sense of community at the forefront.
Through decades of experiences and reams of research, I have identified the essential elements necessary to create an authentic community. Here are six that you can put to work right now.
Trust. 
This critical element of trust has several distinct but interdependent characteristics most importantly, the community members must trust you and they must trust one another.
Believe it or not, this is easier to facilitate than you might imagine. It begins with setting the expectations—literally telling your clients that they are in a safe space where they can show up as their authentic selves and being clear that they are expected to support one another. Yup, you might need to remind them that this is not their high school dance class where the cool girls took the front row. Rather, this is a class where we are all in it together.
Trusted leadership. 
Hey, that's you! While trust takes time to build, it is the result of consistency, professionalism, warmth and showing your members that you genuinely care about them and their well-being. In the Human Brand, author Chris Malone explains that brand trust and loyalty lies at the intersection of two things: warmth and competence. The same holds true for you as a leader: to be trusted, your clients need to have confidence in your competence and know that you care about them as people. 
Effective communication. 
Remember, community comes when the members have a way to connect with one another. Providing time in class that enables this is critical. Every Jetti Go class begins with a "Crew Chat Question™" and includes time for members to talk with one another within the context of the class, while they are working. Providing a way outside of class for them to connect is also important. If your group is small, perhaps something as simple as a group text might work, if your group is larger, consider a private Facebook group.
Time together. 
The pandemic taught us the power of virtual teaching and training. But it came at a cost, and that cost is community. While it is possible to create a community virtually, it is far, far more difficult. Whenever possible, scheduling some in-person time, even for a mostly virtual group, will go very far in helping to transform from a group into a community.
Shared suffering.
The military knows this better than anyone: shared suffering fosters community. If your classes are sufficiently challenging for your clients, the shared suffering might come naturally. 
Time. 
Unfortunately, creating true connections and an authentic community takes time. While you can put all the pieces in place, trust, the memories of shared experiences and all the ingredients of community take time. But I promise: it will be time well spent.
We have built two companies that, while they appear to be focused on walking and fitness (and they are), they are community first. In fact, in Jetti Fitness, we have created an entire program that is designed around the question: how can we create an authentic community that enables people to connect in a meaningful way, while simultaneously reaping the transformative power of an amplified walking program? Why? Because we are not just looking to build a great business that gets people moving, we are looking to create community and change the world. And we want you to be part of that movement. Join us either online or in person at SCW DC MANIA® to join the very, very special certified Jetti Instructor Team.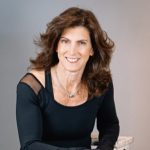 About the Author: Joyce Shulman
Joyce Shulman is an author, speaker, TEDx speaker, podcaster, consultant, and the co-founder and CEO of 99 Walks and Jetti Fitness: two wellness and walking lifestyle brands on a mission to create community and get a million women walking. A former lawyer and self-confessed idea junkie, Joyce's work focuses on helping leaders and organizations unlock the power of community to propel business and create the human connections essential to happiness and well-being.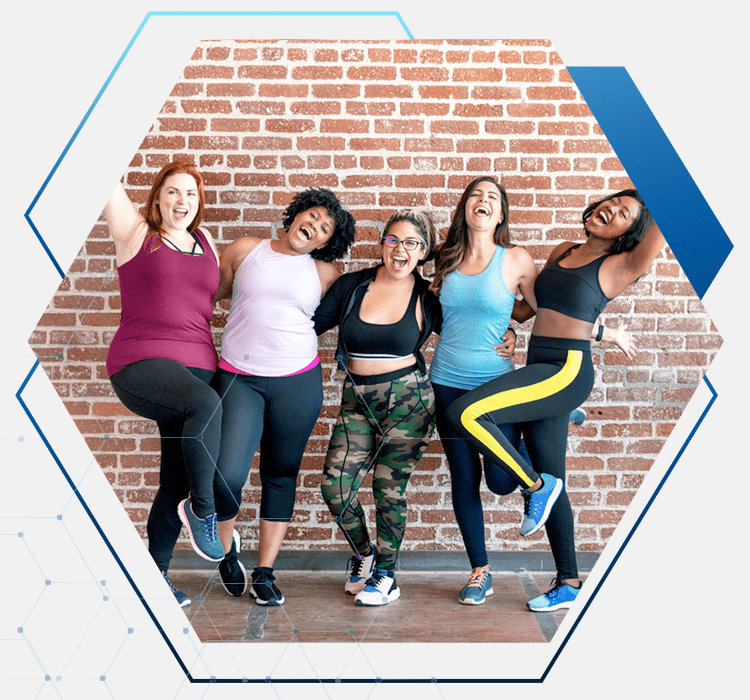 How Exercise Professionals Can Make People of All Sizes, Abilities Feel Welcome
We live in a world where if you have a larger body, you have most likely heard the gold standard advice, "Move more, eat less." Although this phrase is commonly shared, this advice can be problematic in a variety of ways.
When we look at health from only a weight perspective, health and exercise professionals often miss an opportunity to really change someone's life through physical activity for the long term.
A 2021 study from BMC Public Health found that people with obesity regularly experience stigma and discrimination in sport and exercise settings to the point where they often cope by simply removing themselves from these spaces.
As of 2022, the obese population in America makes up 41.9 percent of people, which equates to over 80 million individuals living in larger bodies, so revisiting this standard advice is not only good for humanity but smart business for the fitness industry.
When individuals are told to move more, they must have options to engage in exercise that feels inclusive and safe for them to do so.
So, how do we as fitness professionals ensure that we are part of the solution when trying to engage larger-bodied clients? Here are five essential points to consider for inclusivity for all sized clients.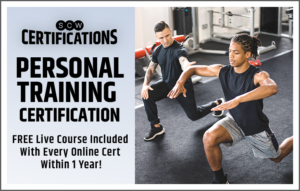 1. Representation: Review how your business is presented. Representation is the key invitation in our offerings so it's essential that members in larger bodies see themselves successfully portrayed in marketing material across all facets of the business, including social media, websites, newsletters, marketing collateral and even your apparel sizing.  It is also important that "before and after" pictures are not highlighted as this upholds smaller bodies as more valuable and the measure of success. Instead, let's celebrate individuals as they are while pursuing a path to better health.
2. Mindfulness: Consider the larger bodied lived experience. Larger bodied individuals often face the feeling of not "fitting" in many spaces. Think about theater seats, airplanes, restaurant booths and finding clothing off the rack. Making your space size-inclusive is paramount to building trust and welcoming people of all sizes.
Points to consider:
Do you offer chairs in the intake room that are armless and wide to fit larger bodies?
If you offer a towel service, do you have larger towels?
At your entry point to your gym, do you have small gates or turnstiles?
Can the bathroom or changing rooms accommodate a large body?
Do you have parking close by?
Are your class styles and programming suitable for a range of body sizes?
3. Talk the Inclusive Talk: Train for an active lifestyle from a weight neutrality position. It is difficult to foster a size-inclusive health and wellness space while promoting weight loss as the measure of success. To be inclusive means to welcome and celebrate all our clients. Our job is to focus on getting people moving.
Although adopting a healthier lifestyle sometimes has a side benefit of reduced weight, that might not always be the case for every individual. Identifying what a "healthy" body weight is for an individual is highly complex and often well beyond our scope of practice. For individuals who have spent decades in diet culture, weight loss initiatives can create a negative cycle due to weight rebound, which can lead to on and off again exercise. Studies now lean toward weight neutrality, where  health outcomes can be greatly improved by regular physical activity without the presence of weight loss
4. Specialized Training: Invest in this demographic. Larger-bodied individuals most often have specialized needs from both a psychological position and a physical position. Specialized training in this area goes a long way and making sure that all staff members receive education and training in the areas of weight bias, fatphobia and discrimination in fitness industry is paramount.
You also need to consider equipment suitability and weight restrictions for machines and equipment, spatial differences and body geometry that affect a person's form and balance, and differences in oxygen intake and cardiovascular exercise when an individual is moving more mass. Having a highly trained eye can prevent negative and isolating incidences for your larger-bodied clients.
Remember, often what is keeping this population out of the gym is prior negative experiences with physical exercise. If we can be mindful of these practices, we can build trust and offer our clients one of the best exercise experiences of their lifetime.  Great experiences foster intrinsic motivation, and this is where fitness longevity lives, at any size.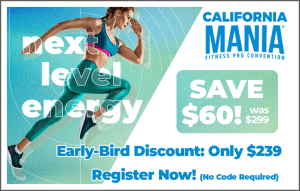 5. Become a Size-Inclusive Fitness Specialist with the American Council on Exercise: Take your education further to better support people of all sizes. If you are interested in evidence–based methods on how to repair larger-bodied individuals' relationship with exercise, and learn more about training clients in larger bodies, you can become a Size-Inclusive Fitness Specialist with the American Council on Exercise. Through this education, you will be able to:
Recognize how vast this market is and how our current fitness culture can sometimes deter this audience from engaging in sustainable fitness routines
Understand how you can lower these barriers to build a more equitable and healthy nation
Build a lucrative fitness business with marketing techniques that attract and retain these underserved clients
I have worked with this population for 15 years (over 40,000 hours), and I have learned a great deal about larger-bodied people's behavior around exercise. Contrary to common stereotypes, larger bodied people often are not lazy, do not lack discipline nor are they dismissive of their health. However, they may be unmotivated to exercise based on the negative experiences that they have had in the health, fitness and medical settings.
We have the power to change this.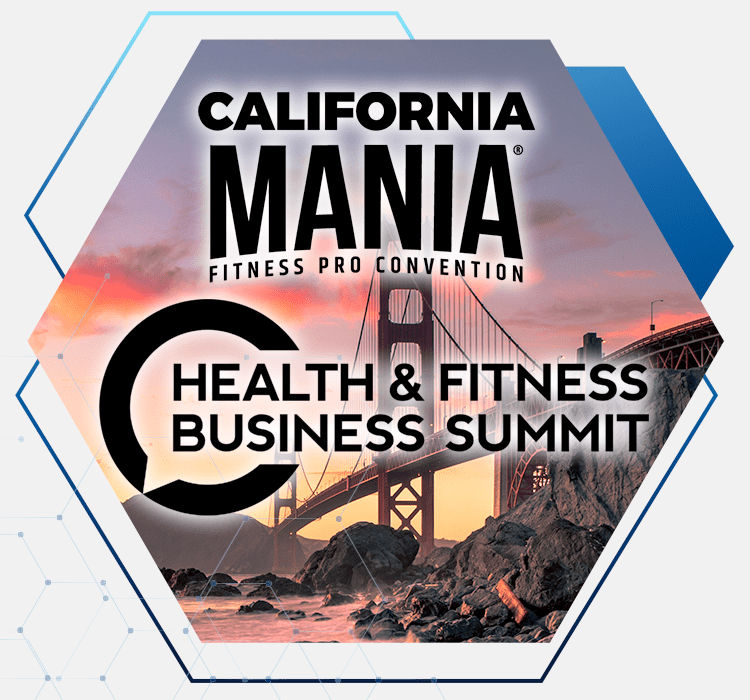 California MANIA®
Health and Fitness
Business Summit
Health & Fitness Business Summit is a must attend 3-day event, offered in seven cities from San Francisco to Boston.  With 16 Business Sessions focusing on Sales, Marketing, Social Media, Management, and so much more, Facility Owners & Managers will walk away with all the tools needed to rise above the competition.   Get registered for the next event, Health & Fitness Business Summit at California MANIA®, March 31-April 2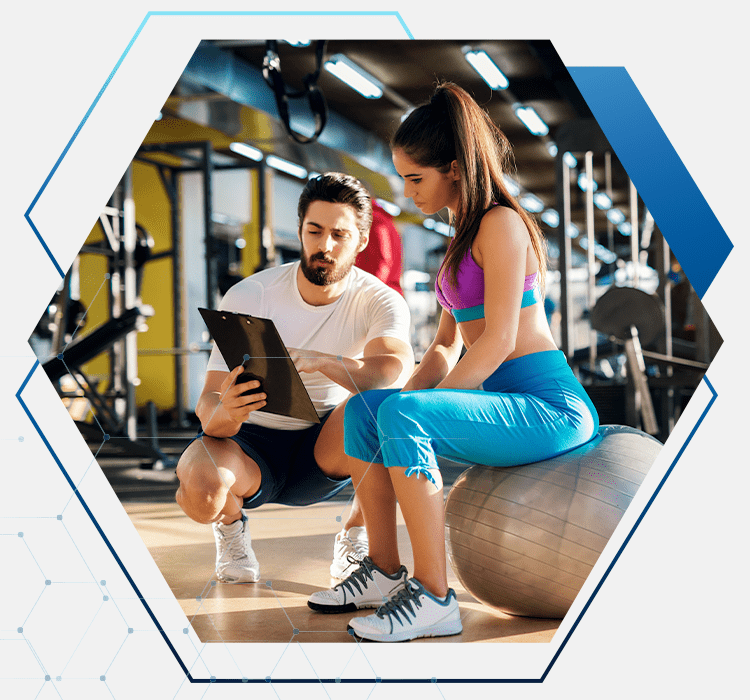 Future of Fitness:
Rebundling the Gym
Putting the pandemic behind it, the future of brick-and-mortar fitness is taking shape.
Building Back
As it turned out, killing off gyms and studios was much more difficult than anticipated.
Rising last year, gym visits were up ~32% for the first two weeks of January 2023 vs. the same timeframe in 2022.
During the pandemic, 70% of fitness consumers reported missing the gym as much as they missed family and friends, per McKinsey.
Returning to IRL workouts, members are seeking motivation (81%), instructors (74%), and accountability (61%), according to Mindbody.
While plenty of exercisers still prefer at-home options, in-person fitness isn't going anywhere — but it is evolving.
Rebundling the Gym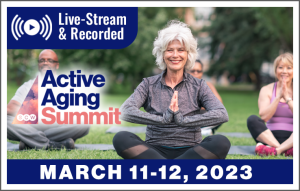 After unbundling during the pandemic, health club operators are adjusting to accommodate the holistic exerciser.
71% of consumers expect companies to deliver personalized interactions.
87% of consumers plan to maintain or increase spending on wellness services.
Last year, wellness services rebounded faster than gym visits, with 44% of consumers seeking recovery treatments like massage, cryo, and sauna.
Borrowing elements from boutique studios and spas alike, big-box gyms are getting an upgrade.
The latest: Fitness International, operator of LA Fitness, City Sports Clubs, and Esporta, debuted a new boutique-focused gym facility called Club Studio.
The 40K-square-foot houses five dedicated group fitness studios—HIIT, hot yoga, cycling, boxing, and reformer Pilates—paired with cryotherapy services and more typical big-box offerings like free weights, a swimming pool, a basketball court, and more.
New formats. Catering to demand for mindful movement, low-intensity, and strength+ classes, the great re-bundling is on.
Fitness International previously struck a deal with Xponential Fitness to put 500+ studios inside select clubs and recently launched a digital membership with Les Mills+.
New York Sports Clubs acquired omnichannel strength/HIIT boutique Fhitting Room and is remodeling its gyms' spaces, programs, and services around high performance.
Last year, Life Time launched Ultra Fit, an in-house metabolic conditioning program, joining its group concepts Alpha (Olympic weightlifting) and GTX (cardio + strength).
Elsewhere, World Gym launched Legacy, a strength-only club, and a boutique-focused Signature concept. Iterating on its MMA offering, UFC GYM is scaling a low-overhead, class-based concept designed for strip malls.
Back to business. The boutique-in-a-box may be gaining traction, but the shift toward specialized studios and experience-driven workouts isn't new.
From 2013–2017, US gym memberships grew by 15%, while boutique studios grew by 121%.
In 2018, 42% of all US health and fitness club participants were boutique studio members.
Exploring the shifting fitness landscape, in 2019, we detailed the studios, clubs, and communities that were reimagining the boutique experience. Even then, from Dogpound to Remedy Place to StretchLab, many of the concepts mentioned were busy defining the industry's next act.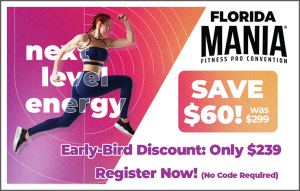 But, when COVID forced brick-and-mortar operators into survival mode, digital and connected fitness was heralded as the next big thing, supplanting in-person exercise.
In reality, though, in bringing personal well-being and human connection to the forefront, the pandemic ultimately gave rise to a new era of holistic and social offerings.
Looking Ahead
As the pendulum swings from one extreme to another, the future of fitness won't be defined by a single modality, format, or technology. Instead, the focus should be on providing more options for more people. And for now, that means catering to consumers seeking physical, mental, and emotional well-being.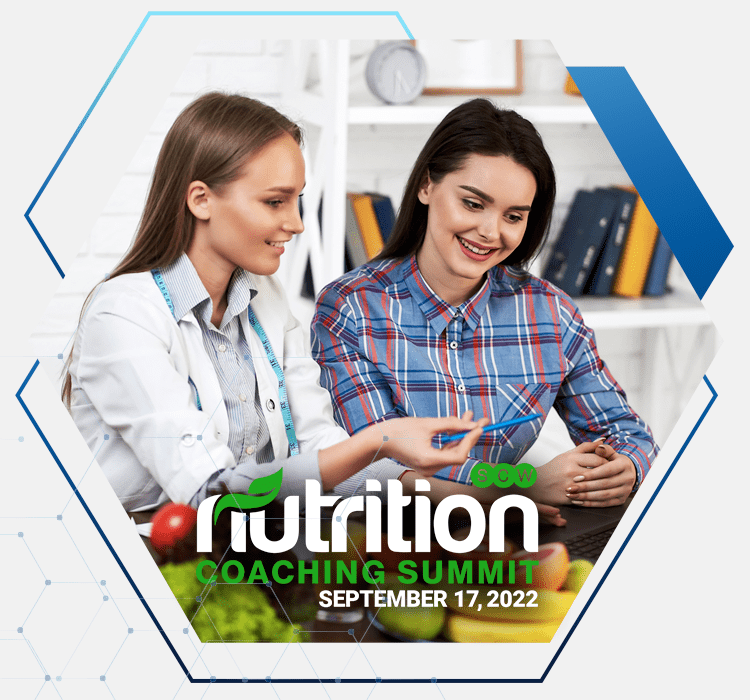 SCW Fitness Education Wins Marketing Award for Nutrition Coaching Summit
Congratulations to SCW Fitness Education, which was chosen from more than 1,000 global entries as a winner in the Chief Marketer's 2022 PRO Award competition in the "Best Health and Wellness Campaign" category.
SCW was one of the few winners that conducts its marketing in-house, combining the team's educational expertise and creative skill to design a compelling promotional campaign for the virtual SCW Nutrition Coaching Summit.
Other high-profile brand winners were campaigns fromprofessional marketing agencies for companies including Starbucks, Adidas, Geico, McDonald's, and Nestle. These campaigns typically utilize a significantly larger staff and much higher advertising budgets.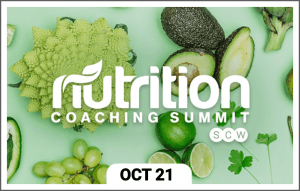 "I am so proud of this incredibly talented group of individuals," says Sara Kooperman, JD, the owner and CEO of SCW Fitness Education. "They always produce a product that exceeds my expectations. This is really their award."
During the pandemic, this self-taught "SCW Stream Team" built their own proprietary live-stream convention site and trained staff, presenters, and attendees how to use it. SCW Fitness Education delivered 19 live-streamed convention programs in over 24 months, including the Nutrition Coaching Summit virtual event campaign.
To differentiate the Nutrition Coaching Summit campaign in the virtual space, the team used pun-driven analogies and cheeky imagery and built a custom site to establish its own identity and voice. This unique approach brought more visibility and high numbers of registrations.
The PRO Awards have been among the world's largest recognition programs for excellence in brand activation and promotion marketing for more than 30 years. Judges included high-level marketing specialists from large companies like Chipotle, Bayer, Disney, and more.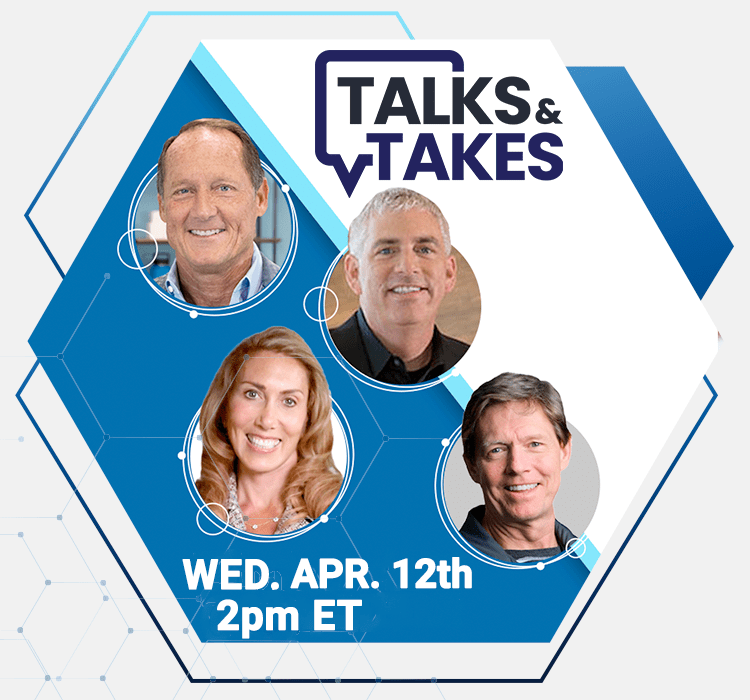 Worth the Wait:
Talks & Takes, April 12
The next episode may not be for a few months, but in the meantime, catch up on some of the previous shows, featuring Brent Darden, Sara Kooperman, J.D., Bill McBride, and Blair McHaney. Save the date for the next episode which airs on April 12 at 2 p.m. EDT.  Registration is open.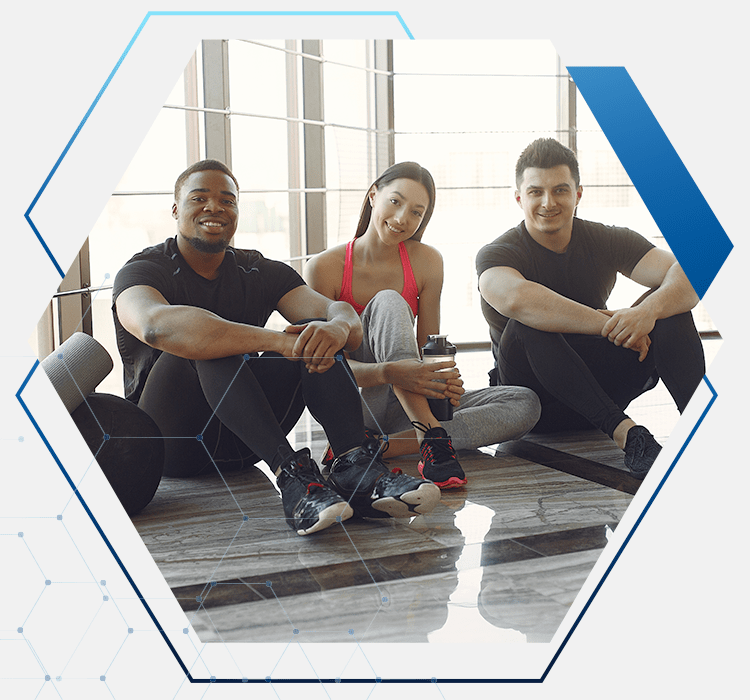 Looking to Hire?
SCW Can Help
In Need of Teachers, Trainers, Directors, or Managers? SCW's new FREE JOB BOARD is supporting the industry's need for qualified fitness pros.
Best of all there is NO COST to you. We will post your openings in all three of our monthly e-newsletters: Spotlite, Health & Fitness Business News, and Tidal Waves which are emailed out to tens of thousands of fitness professionals teaching and training in all formats along with managers and directors at all fitness facilities: big box, gyms, boutique, studios, not for profits and independent centers.