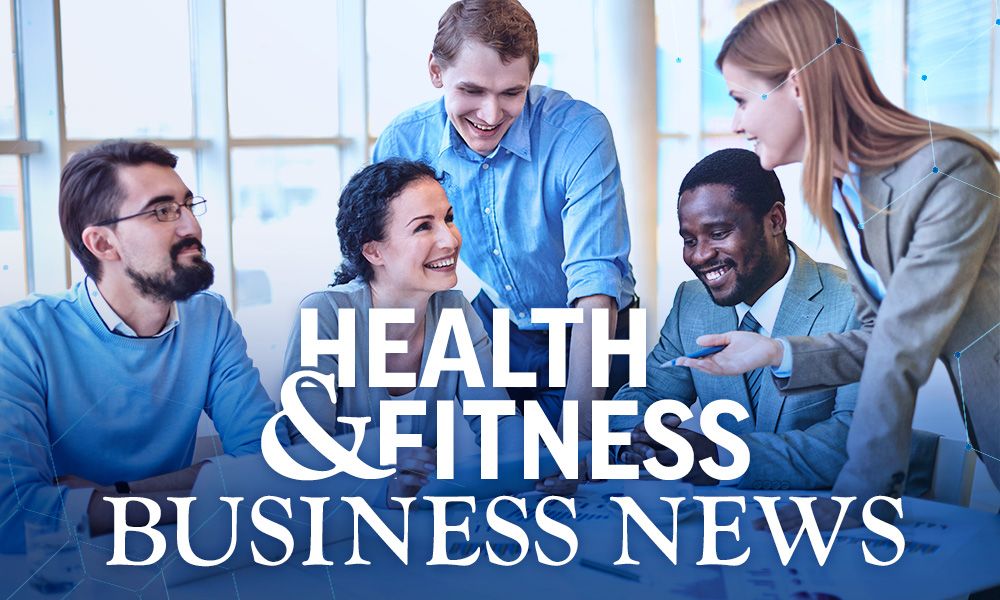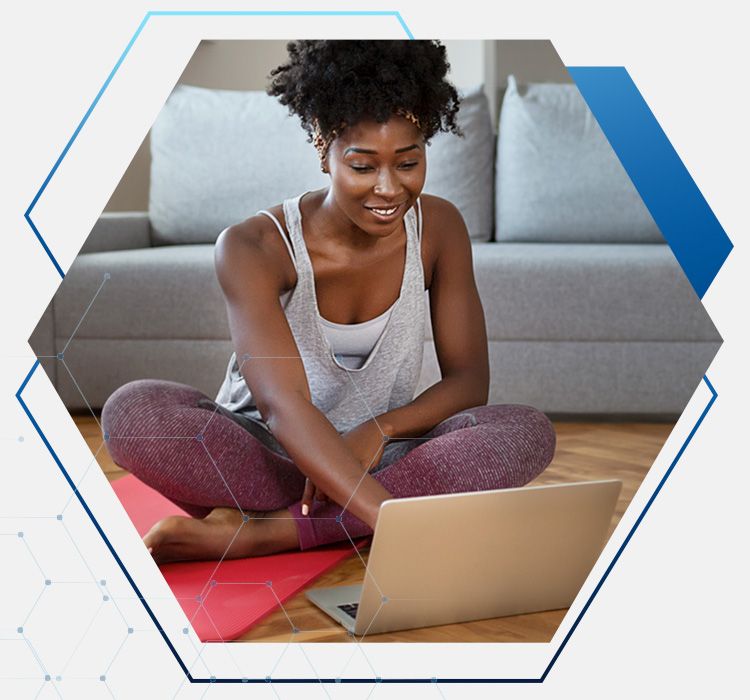 The Power of Fitness Influencers for Gym Owners
As a gym owner, it's crucial to stay relevant and attract new members in order to stay afloat in the competitive fitness industry. One effective strategy to achieve this is by leveraging fitness influencer marketing. In this article, we'll delve into the role of influencers in contemporary gym marketing, the advantages of collaborating with fitness influencers, and the best practices for working with them. By the end, you'll have a clear understanding of how influencers can help your gym thrive.
The Role of Fitness Influencers in Modern Gym Marketing
Social media is a crucial part of any marketing strategy in today's digital age and when it comes to fitness, nothing is more effective than seeing real people with real results. That's where fitness influencers come in. These individuals, who often have large followings on platforms like Instagram and YouTube, are known for their dedication to health and wellness. They share their workouts, meal plans, and fitness journey with their followers, providing inspiration and motivation.
As a gym owner, you can work with influencers to promote your business. This can include sponsoring their content, hosting them at your gym for an event or workout, or simply collaborating on social media. By partnering with fitness influencers, you can reach a new audience through their following. Influencers also tend to have a dedicated and engaged audience, making them effective advocates for your gym.
The Benefits of Partnering with Fitness Influencers
Increases brand awareness by exposing your gym to a new audience through the influencer's social media following
Can drive customer loyalty by encouraging followers of the influencer to try out your gym or products
Offers the opportunity to showcase your gym in a unique way through the influencer's content, highlighting special features and amenities that may attract potential members
💡 Influencer marketing can boost your gym's brand awareness and attract new members through authentic partnerships and targeted reach.
Best Practices for Working with Fitness Influencers
When it comes to partnering with fitness influencers, it's important to have a clear and mutually beneficial agreement in place. This should outline the terms of the partnership, including the specific content or promotion being shared, the duration of the partnership, and any compensation.
It's also essential to set measurable goals for the partnership. This can include metrics such as website traffic, social media engagement, and new member sign-ups. By setting and tracking these goals, you can determine the effectiveness of the partnership and make any necessary adjustments.
💡 Another key aspect of working with fitness influencers is ensuring authenticity. Your followers can spot a fake endorsement a mile away, so it's crucial to choose influencers who genuinely believe in your gym and products. This authenticity will come through in their content and can lead to more genuine and lasting results.
Examples of Successful Gym/Fitness Influencer Partnerships
To give you an idea of the potential power of fitness influencer marketing, let's look at a few examples of successful partnerships.
One example is the partnership between fitness influencer Kayla Itsines and gym chain F45. Itsines, which has a massive following on social media, partnered with F45 to create a workout program specifically for their gyms. This partnership not only increased brand awareness for F45 but also provided Itsines' followers with a new way to access her workouts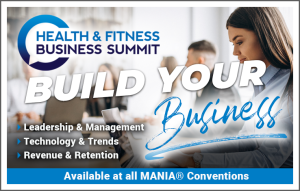 Another example is the partnership between SoulCycle and fitness influencer Hannah Bronfman. Bronfman, who is known for her fitness and wellness content, partnered with SoulCycle to host a special ride at one of their locations. This partnership not only brought in new riders to SoulCycle, but it also allowed Bronfman's followers to experience her workout routine in a unique setting.
These examples show the potential reach and impact of partnering with fitness influencers. By aligning with the right influencer, your gym can tap into its following and attract new members.
Where to find fitness influencers
Instagram
One of the most popular platforms for finding fitness influencers, Instagram allows you to search for specific hashtags or profiles to find individuals with a large following and engagement. 
Pros: easy to search and connect with influencers, ability to see their content and engagement. 
Cons: it may be competitive to partner with popular influencers and may not have access to detailed analytics or contact information
YouTube
Another platform with a strong presence of fitness influencers, YouTube, allows you to search for specific channels or content related to fitness. 
Pros: the ability to see influencers' content and engagement, the ability to see detailed analytics. 
Cons: it may be more difficult to connect with influencers and may require more effort to establish a partnership.
Fitness events or conferences
Attending fitness events or conferences can provide an opportunity to connect with influencers in person. 
Pros: the ability to build a personal connection, and the opportunity to discuss potential partnerships in more detail. 
Cons: may require more time and resources to attend events and may not have access to a large pool of influencers.
Influencer marketing agencies
Hiring an influencer marketing agency can help you find and partner with fitness influencers more efficiently. 
Pros: the ability to access a large pool of influencers and assistance with developing and implementing a partnership strategy. 
Cons: it may be more expensive than other options and may not have as much control over the influencer selection process.
Referrals from industry contacts
Asking industry contacts or colleagues for referrals can help you find influencers who are reputable and trustworthy.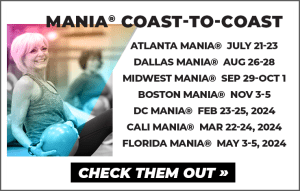 Pros: the ability to tap into industry knowledge and connections, the potential for more authentic partnerships. 
Cons: may have a more limited pool of influencers to choose from and may require more effort to establish a relationship.
Thank you for reading about the power of fitness influencers for gym owners. We hope this blog has provided you with valuable insights and inspiration for your own gym marketing strategy. 
If you're ready to take your gym to the next level, be sure to check out our Spark Membership software. With features like member management, scheduling, and marketing tools, it's the perfect tool to help you grow your business and successfully partner with fitness influencers. Don't wait – start your $1 trial now and take advantage of this limited-time offer. Thank you again for reading, and we hope to see your gym succeed with the help of fitness influencers.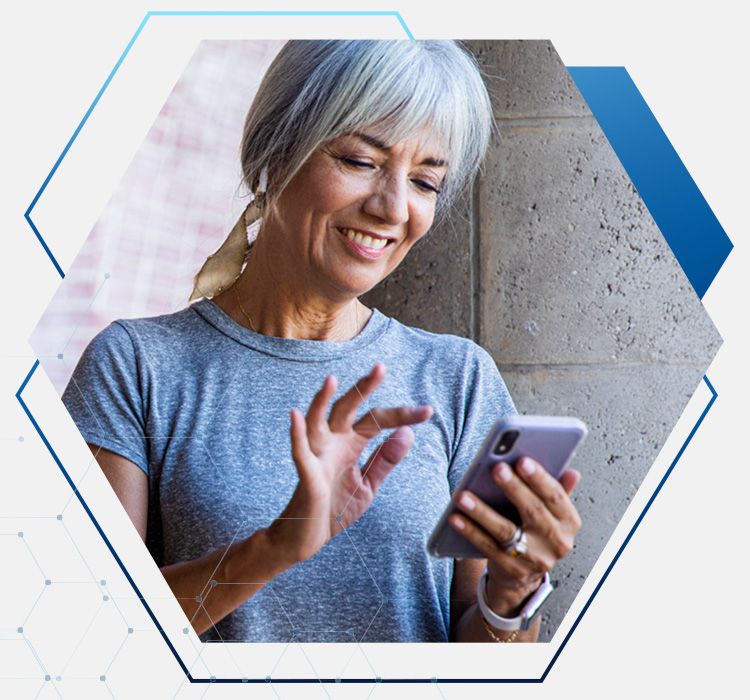 Step-by-Step Guide to Creating an Instagram Reel to Promote your Fitness Business!
By Michele Park
Instagram is one of the most popular social media platforms, with over one billion active users. As a business, an Instagram account is a powerful tool for reaching and engaging with potential clients, by allowing your business to showcase your products and services, build brand awareness, and connect with your target audience through visually appealing content. By leveraging Instagram's Reels feature, you can increase your reach and ultimately drive more sales.
Step 1: Determine your audience
Before you get too excited and pull out your phone to start adding videos and choosing music, identify your target audience for your fitness business! Pull out a piece of paper and ask yourself these questions: Are you targeting men or women? What age group are they in? What are their fitness goals and challenges? Where do they live? What do they struggle with? What motivates them? What do they need? Knowing your audience will help you create content that resonates with them and lessens the work you need to do in the long run.
Step 2: Plan your content
Based on your target audience, plan your Reels content. Consider showcasing different workouts, trainers, equipment, or testimonials from happy clients. Highlight any unique selling points of your business, such as special programs or events. When it comes to filming your content, FILM in bulk. Have a list of reel ideas ready, a possible change in clothes, a few different props, etc., and Bang It Out! Instagram allows you to draft your reels to have a few ready. When you are choosing the direction of your reel, USE YOUR EDGE! Are you funny? Do you like to educate? Can you dance? What will make your Reel a little different than someone else's? 
Step 3: Keep it short and sweet
Short Reels are great for a few reasons. People are typically scrolling  quickly and usually  with the volume off. Reels should be 30 seconds at maximum (7-second reels have proven very successful, mainly when looped), so keep your content concise and engaging. Use a hook at the beginning of your Reel to grab the viewer's attention, keeping them engaged throughout the video, and a call to action at the end.
Step 4: Use captions
Include captions in your Reels. This increases accessibility; not to those who may be hard or hearing, but also to the the thousands of people who are scrolling through Instagram at work, in bed, or while having a conversation with their children. You can also use captions to highlight important information about your fitness business, such as the benefits of your workouts or the services you offer. If you are not doing any talking in your Reel, using the word feature and having certain words/phrases pop up at certain times in the Reel works excellent. 
Step 5: Use trending hashtags
Use relevant and trending hashtags to make your Reel more discoverable. Some popular fitness hashtags include #fitnessmotivation, #fitfam, #workout, and #fitnessjourney. Using these hashtags can help your Reel reach a wider audience and attract new followers to your business. * There have been rumors that IG is not focusing on #hastags as much, so keep this in mind when posting. Experiment with niche-specific hashtags on one Reel and none on another. 
Step 6: Add music
Adding music to your Reel can make it more entertaining. Choose music that matches your content and resonates with your target audience. You can search for music within the Reels feature or a popular track that aligns with your message. Trending music is easy to search in the IG app and fun. 
Step 7: Share your business information
Include pertinent contact information for your business, such as your location and website, in the Reel, or ensure it is visible on your IG profile. This will make it easier for potential clients to find and engage with your business. You can add this information as text below the Reel or as part of your Instagram bio. 
Step 8: Promote your Reel
Promote your Reel on your social media channels and encourage your followers to share it with friends and family. Collaborating with another business on a reel is another excellent way to cross-promote. This way, your audience sees them, and their audience sees you. Make sure the collaboration is beneficial for both of you and that it is something your audience will enjoy. You can also consider promoting the Reel through paid ads or partnering with influencers to reach a larger audience.
By following these steps, you can create a Reel that effectively promotes your fitness business and engages your target audience. Experiment with new things to see what works best for your business. Good luck!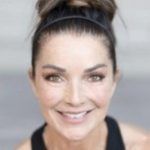 About the Author: Michele Park
Michele has been a mentor & educator in the fitness industry for over 30 years. She has owned her own personal training company, worked with large fitness corporations on program design/development and trained thousands of fitness professionals. She is the creator of 4 fitness formats: SOULfusion, SOULstrength, BARREfusion and soon to launch, SOULkickboxing. Her formats are taught all over the WORLD. On a personal note Michele lives in Southern California, a huge proponent of family first and a lover of Goldendoodles, Netflix and Champagne.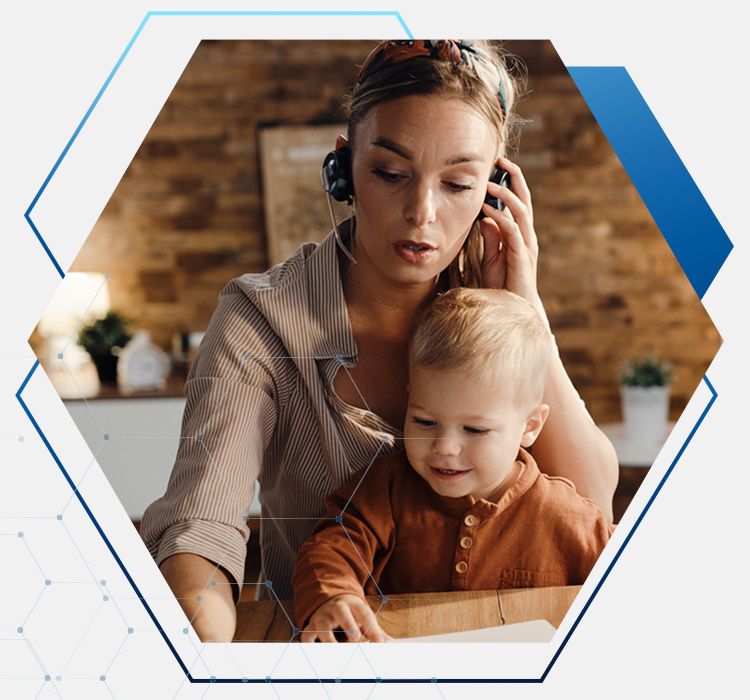 Balancing Motherhood and Entrepreneurship
As the saying goes, "Motherhood is the toughest job in the world." And for many women, adding the title of "entrepreneur" to their resume can make the job even tougher. But there are countless success stories of women who have not only balanced motherhood and entrepreneurship but have also achieved great success in both. Read on Balancing Motherhood and Entrepreneurship: Success Stories and Advice.
From Sara Blakely, the founder of Spanx, to Julie Aigner Clark, the founder of Baby Einstein, these women have proven that with hard work, determination, and a little bit of creativity, it's possible to have it all. In this article, we'll explore some of their success stories and provide practical advice on how to balance motherhood and entrepreneurship, allowing you to pursue your passions and be the best mother you can be. So, whether you're a stay-at-home mom looking to start your own business or a seasoned entrepreneur with children, keep reading to discover the secrets to success in both worlds.
Success stories
Sara Blakely, Founder of Spanx
Sara Blakely is a mother of four children and the founder of Spanx, a brand that revolutionized the shapewear industry. Despite facing numerous rejections in the beginning, Sara persisted and now Spanx is a billion-dollar company.
Julie Aigner Clark, Founder of Baby Einstein
Julie Aigner Clark is a mother of two and the founder of Baby Einstein, a popular brand of educational videos for infants and toddlers. She started the company from her basement and later sold it to Disney for millions of dollars.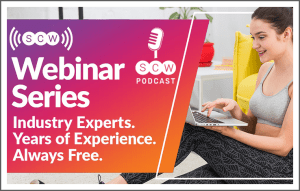 Christina Stembel, Founder of Farmgirl Flowers
Christina Stembel is a mother of two and the founder of Farmgirl Flowers, a floral delivery service that focuses on sustainability and supporting local farms. Despite facing financial struggles in the beginning, Christina persisted and now her company is a huge success.
Balancing Motherhood and Entrepreneurship: Advice
Slay the Guilt
Guilt is a common emotion that many mothers face when pursuing their entrepreneurial dreams. Don't let guilt hold you back from achieving your goals. Remind yourself that you're setting an excellent example for your children by pursuing your passions and creating a life you love. You're showing your children that with hard work, determination, and courage, anything is possible.
Unleash Your Creativity
As an entrepreneur and mother, creativity is your secret weapon. Use your creativity to come up with unique solutions to your daily struggles. For example, if you're having a hard time focusing on work with your children at home, create a designated workspace that is just for you. You can decorate it with inspiring quotes and photos of your family to keep you motivated and inspired.
Invest in Self-Care
Self-care is not a luxury; it's a necessity. As a mother and entrepreneur, it's easy to put your needs last, but neglecting self-care can lead to burnout and overwhelm. Take time each day to do something that nourishes your mind, body, and soul. It can be something as simple as taking a walk, reading a book, or enjoying a hot bath. Remember, when you take care of yourself, you're better equipped to take care of your family and business.
Balance
Balancing motherhood and entrepreneurship requires a high level of organization and planning. It can be overwhelming to juggle multiple roles, but with proper planning, you can maximize your productivity and achieve your goals. One effective strategy is to create a daily or weekly to-do list, outlining your top priorities and deadlines. You can also use a planner or scheduling app to help you stay on track.
Delegation
Delegation and outsourcing are essential tools for any entrepreneur, but they're especially critical for mothers. There are only so many hours in a day, and it's impossible to do everything on your own. By outsourcing tasks like accounting or marketing, you can focus on what you do best and free up time for family and personal needs. You can hire a virtual assistant or outsource to a third-party provider to take on these tasks.
Boundaries
Setting boundaries is key to achieving work-life balance as a mother and entrepreneur. You must set clear expectations with your family and clients to ensure that you have adequate time for both. For example, you can set specific work hours during which you're not to be disturbed, allowing you to focus on your business. You can also communicate your availability with your family, so they know when you're not available.
Embrace failure.
Failure is not the opposite of success; it's part of the journey. Every successful entrepreneur has failed at some point in their career, and it's no different for mothers. Failure teaches us resilience, perseverance, and adaptability. So, don't be afraid to take risks, make mistakes, and learn from them. It's through failure that we grow and evolve into better versions of ourselves.
The trap of comparison
Comparing yourself to other mothers or entrepreneurs can be detrimental to your mental health and hinder your progress. Everyone's journey is unique, and what works for someone else may not work for you. Instead, focus on your own path, celebrate your wins, and learn from your setbacks. Stay true to yourself, and don't be afraid to carve out your own niche in the market.
Support
Asking for help is not a sign of weakness; it's a sign of strength. As a mother and entrepreneur, it's okay to ask for help when you need it. This can be as simple as asking a family member or friend to watch your child for an hour, so you can focus on work. You can also join a community of like-minded mothers and entrepreneurs for support and advice. Many online communities and social media groups offer advice, inspiration, and a sense of community.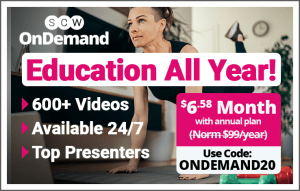 Self belief
Believing in yourself is the key to achieving success as a mother and entrepreneur. It's easy to doubt your abilities, especially when you're juggling multiple responsibilities. However, self-doubt can be paralyzing and prevent you from taking risks or pursuing your dreams. It's essential to remind yourself of your strengths and achievements regularly. Celebrate small wins, focus on progress over perfection, and surround yourself with positive influences. With perseverance, determination, and a positive attitude, you can balance motherhood and entrepreneurship and achieve success in both areas.
Embrace the chaos
While organization and planning are essential, don't forget to embrace the chaos. As a mother and entrepreneur, you must be adaptable and flexible, as unexpected challenges will arise. Don't get bogged down by perfectionism or trying to control every aspect of your life. Instead, learn to roll with the punches and find the beauty in the messiness.
Say no to opportunities that don't align
As a mother and entrepreneur, your time is valuable, so don't waste it on opportunities that don't align with your goals or values. It's okay to say no to projects, collaborations, or clients that don't feel right. Saying no allows you to focus on the opportunities that matter and avoid burnout.
Conclusion
Balancing motherhood and entrepreneurship is possible with proper planning, prioritization, and support. These success stories and advice can inspire and guide you on your journey to achieving success in both areas of your life. Remember to believe in yourself and don't be afraid to ask for help when needed.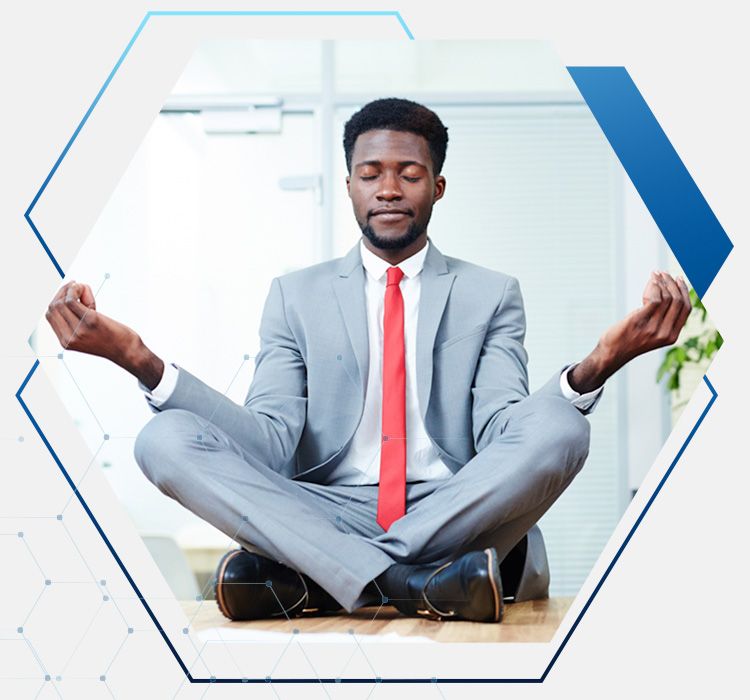 3 Easy Ways to Protect Your Mental Health as a Wellness Entrepreneur
By Jules Simon
If you're a wellness entrepreneur, then chances are that being physically and mentally healthy are two of your core objectives. 
But even if you have gone to great lengths in promoting yourself as an expert on health and wellness – building up your business in the process – it is still important to remember to keep your own mental health and well-being top of mind, too. 
After all, you can't give what you don't have! That's why I've put together this list of 3 easy tips for protecting your mental well-being while working as a wellness entrepreneur – so that you can stay fit both inside and out. 
Why is mental health  important for wellness entrepreneurs?
As a wellness professional, taking care of your mental health is crucial to your overall well-being and that of your clients. According to the Centers for Disease Control and Prevention (CDC), mental health includes our emotional, psychological, and social well-being, and affects how we think, feel, and act. 
It helps determine how we handle stress, relate to others, and make healthy choices for ourselves and our clients. 
We know it's not easy being a wellness entrepreneur in today's world. With countless responsibilities, long hours, and a lot of stress, it's easy to see why taking care of your mental health can fall by the wayside. 
But let me ask you this: what good is a successful business if you're not around to enjoy it?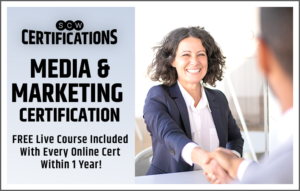 Mental health isn't just a luxury, it's a necessity. 
Mental health is the foundation upon which your entire business is built. Without it, you're bound to burn out faster than a matchstick in a wildfire. 
And remember, when it comes to mental health, the old adage rings true: an ounce of prevention is worth a pound of cure.
Easy Ways to Protect Your Mental Health as a Wellness Professional
Read on for some helpful suggestions that will ensure there's plenty left in the tank at the end of every day so that you can continue making progress toward achieving success with your dream.
Set Clear Boundaries 
As wellness entrepreneurs, it's your job to help others achieve a balanced and healthy lifestyle. While focusing on the well-being of others, it's easy to forget about your own mental health. That's where setting boundaries comes in. 
No, we're not talking about building walls around yourself (although that might be tempting with some of your crazy clients – we all have them). We're talking about clearly defining your limits and saying no to things that aren't in your best interest. 
This could mean setting work hours and sticking to them, taking breaks throughout the day, or not checking emails after a certain time. 
Research shows that setting boundaries can lead to increased self-esteem, reduced stress levels, and improved overall mental health. 
So, remember to put yourself first and set those boundaries early on!
"Daring to set boundaries is about having the courage to love ourselves even when we risk disappointing others." —Brene Brown, researcher, author, and motivational speaker
Practice Self-Care
As a wellness entrepreneur, protecting your mental health is essential to promoting overall well-being. One of the best ways to do this is through practicing self-care. 
In the context of mental health, self-care means taking intentional steps to care for yourself physically, emotionally, and mentally. 
Whether it's taking a relaxing bubble bath or engaging in an activity you enjoy, self-care can help mitigate stress, prevent burnout, and improve the quality of life of entrepreneurs. 
Research demonstrates that by implementing self-care, entrepreneurs can improve their mental health, which is critical to their long-term success. 
In a national survey, Americans cited benefits of self-care as: enhanced self-confidence (64%), increased productivity (67%), happiness (71%).
Get a Support System 
As you focus on building your business and helping others, it's important not to neglect your own mental health. One way to prioritize your well-being is by building a support system with other like-minded individuals.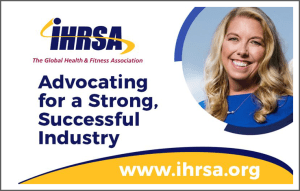 A support system can include friends, family, wellness colleagues, or mental health professionals who provide emotional, social, or practical support. 
Having a support system can combat social isolation and loneliness, increasing the risk of physical and mental health issues such as high blood pressure, a weakened immune system, anxiety, and depression.
Your support system can also help you stay on a well-balanced path, helping to maintain overall mental health. 
So, as you build your business, remember to build up your support system, too!
"You are the average of the five people you spend the most time with." ― Jim Rohn
The Wrap – Mental Health for Wellness Entrepreneurs 
Being an entrepreneur is no easy feat, but it sure can be fulfilling and delightful. By keeping these three tips in mind and taking care of your mental health, you'll be ready for those rollercoaster moments. 
Don't forget – the path to a successful career does not have to come without joy and enjoyment. Self-care isn't selfish – it's essential! 
Take it upon yourself to appreciate life's conveniences and indulge in activities that connect you with nature or bring positivity into your life. 
And hey – maybe even do something completely outrageous – after all, you need those memories! 
The world needs different ideas, colorful people, and courageous leaders, which means self-care is important now more than ever. Rallying up the troops doesn't always mean rallying up attention; sometimes, it means encouraging yourself first. 
Take some time away from the hustle and bustle of everyday marketing tactics and challenge yourself to be the most inspiring leader imaginable!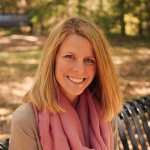 About the Author: Jules Simon
Jules Simon graduated from Hope College with a Degree in business. She has worked as a personal trainer, group fitness & spin instructor. She is Certifified by NASM, SCW & RRCA. Jules has also completed multiple marathons and ironmans.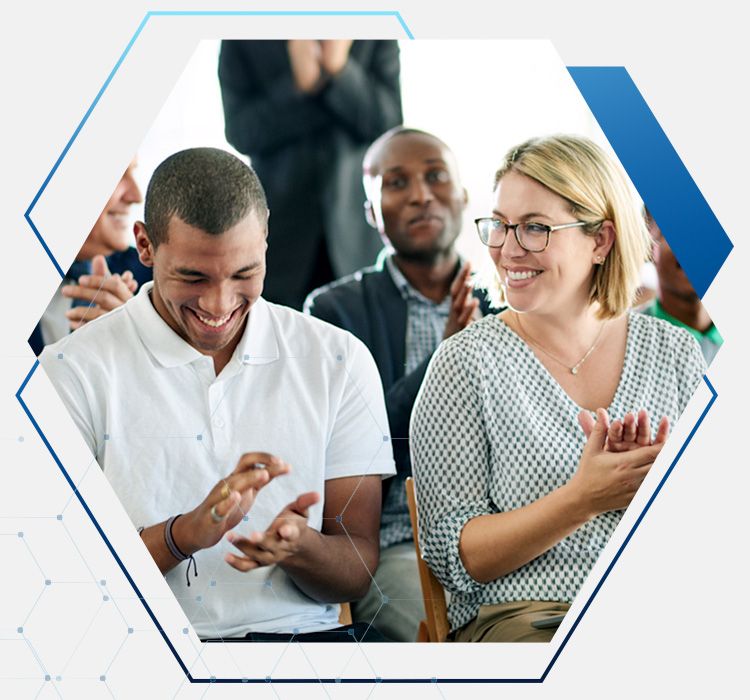 8 Simple Marketing Tips to Level Up Your Business
By Detric Smith
I know most of us got into this industry for simple reasons: We love fitness. We love helping people.
But, the reality is, your love for training isn't going to sell itself. Your audience needs to know you're out there, and they need to be intrigued enough to walk through your door. That's where marketing comes in.  
I built my business from the ground up, so I know what it's like when you have zero budget and aren't sure where to invest your time and energy. Luckily, you can start implementing these simple, cost-effective strategies immediately to attract new customers, build brand awareness, and ultimately drive business growth.
   1. Visibility
Stay in front of those "would-be" clients. This is how you get the long sale- especially with clients who are curious about training but need to let the idea marinate before they're ready to act.
My favorite way to do this is a weekly email newsletter where I share fitness tips and updates. It's simple, it looks professional, and it's a great way to announce news like specials, starting a new group class, or anything else that might pique their interest.
   2. Social Media Presence
It should come as no surprise that social media is a must these days. It functions as both advertising and social proof, essentially vetting your business to potential clients. However, it requires consistency. The algorithm rewards frequency, so if you aren't posting much, your posts won't reach many of your followers.
Create a social media strategy and schedule to keep you on track- don't just randomly post when you remember to do it. A low-effort post a couple of times a month won't cut it. Be sure to use all the different popular platforms to cater to different demographics.
   3. Local Events
Do some research and find local events, charities, fairs, and so on. You can set up a booth to promote your business, or even donate your services as a prize to silent auctions. Perhaps you'll find fitness-related events like 5k runs or fitness conferences, or fairs celebrating small local businesses.
   4. Network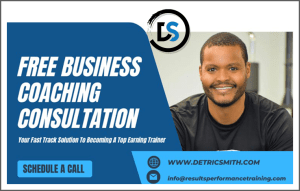 Oh, everyone says they network- but are you really networking? Are you approaching it like it's part of your job, or just counting when you conveniently run into an opportunity as networking?
You need to systemize networking, too! Make a spreadsheet of local businesses and reach out to them about your services. Inquire about advertising opportunities, especially collaborative ones that can be mutually beneficial. Keep track of who you've contacted, and your point of contact. Never rely on what's in your head- always document it.
And of course, always be polite, professional, and friendly.
   5. Celebrate your Client Success Stories
Nothing sells training like great results. At the end of the day, that's what people want. When your clients have success, whether that's dropping pounds, hitting a PR, or simply feeling amazing, ask them if you can hype them up on your site or social media.
Take a photo or video, or even a written testimonial. You can format it as a before-and-after, share their progress metrics, or just have them talk about why they love training with you.
   6. Use your Immediate Network
It's easy to overlook your close network, but I guarantee you, at least one person from your circle of friends, family, and colleagues knows someone who needs great training and is happy to pay for it. Make sure you're putting it out there that you're ready for new clients! You never know who a referral will come from.
   7. Save Money to Re-Invest in Marketing
When you've grown enough, start setting aside a marketing budget for ads, materials, and hiring experts to help create your strategy and content. Creating successful social media ads is a niche skill- it's not just about paying the ad fee.
You'll get better results by spending a little more and getting your ads right the first time, instead of spinning your wheels trying to learn from scratch. Plus, you'll save more money in the long run by outsourcing to specialists and focusing back on what you do best and pays you the most- training and running your business.
   8. Be proactive and organized
Remember to be proactive and organized. Keep track of everything you try, whether you're running ads, cold-calling local businesses, or running a newsletter. You need to know what works, what doesn't, and how much time, money, and energy each method takes. That way, you can identify the most successful methods, plus figure out when you would benefit from outsourcing.
Simple, right? Most of these tips cost next to nothing besides time. When you break it down into actionable strategies and document your methods and results, marketing is as straightforward as any training program.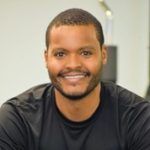 About the Author: Detric Smith
Detric Smith is the owner of Results Performance Training studio and has dedicated over two decades of experience to help trainers cultivate fulfilling, lucrative, lifetime careers in fitness. He works as a mentor and consultant for trainers and fitness brands. He's also written for several well-respected fitness publications. Detric's credentials include a degree in Kinesiology, NSCA Certified Strength and Conditioning Specialist, American College of Sports Medicine Exercise Physiologist, NSCA Certified Personal Trainer.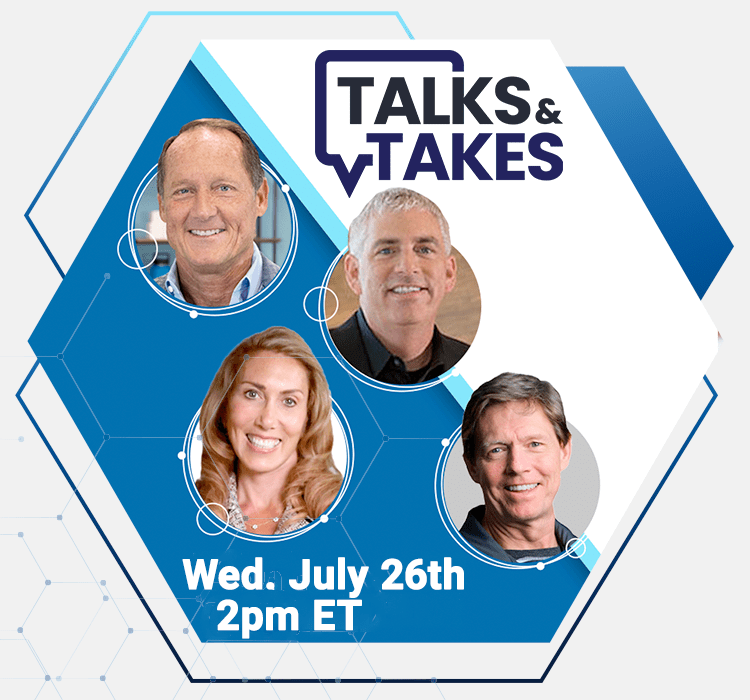 Don't Miss a Word
Talks & Takes
Don't miss out on the chance to stay ahead of the game in the fitness industry. Join industry leaders Brent Darden, Bill McBride, Blair McHaney, and SCW's own Sara J. Kooperman, JD, for Talks & Takes, a quarterly talk show featuring the latest news, hot topics, and current events. Be a part of the conversation and tune in on Wednesday, July 26, at 2 p.m. EDT.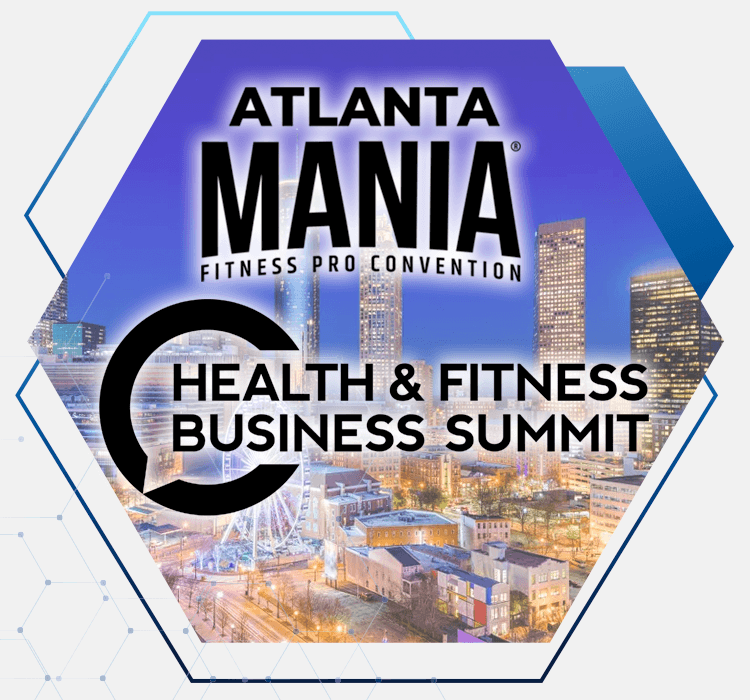 Atlanta MANIA®
Health and Fitness
Business Summit
Looking to elevate your career and boost your business? Register today for the 3-day SCW Health & Fitness Business Summit for unparalleled education, networking, and resources. With 16 business sessions, 20 hours of education, and a focus on sales, marketing, social media, management, programming, retention, technology, finances, and trends, this event is a must-attend.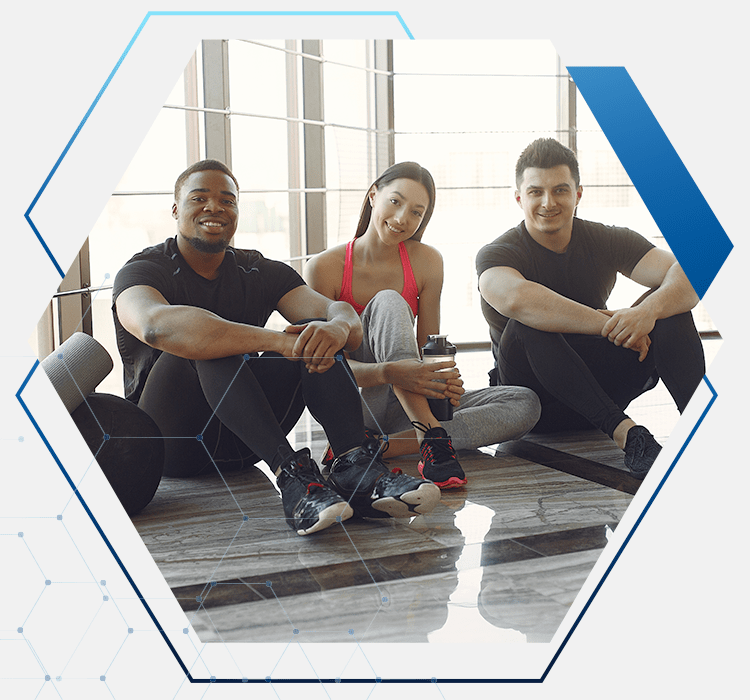 Looking to Hire?
SCW Can Help
In Need of Teachers, Trainers, Directors, or Managers? SCW's new FREE JOB BOARD is supporting the industry's need for qualified fitness pros.
Upcoming MANIA Conventions
Upcoming VIRTUAL ONLY Conventions