Not a Boom, but a Slow Burn:
The Return of our Gyms
By Sara Kooperman, JD
As 2022 comes to a close, and our world continues to recover from the pandemic of the past two-plus years, reflections on several aspects of the fitness industry are only natural.  Thoughts particularly on how fitness facilities, its employees, and members are beginning to come out the other side. Are members back to their regular workout routines, have employees returned to work, have systems been altered, and what direction is the future of fitness taking?
Club Openings and Return of Members
Club owners are stating that members are returning to their fitness facilities at a 60% rate when compared to 2019 numbers.  Our industry has stated that 25-30% of our 2019 health clubs have permanently closed.  It has also been estimated that most of these closed facilities are smaller clubs, including boutiques and independently owned businesses (up to 70%).  Some of these clubs have been bought out and taken over by larger fitness chains.  Other empty studio spaces have gone under new ownership.  The smaller clubs able to reopen are struggling. 
According to the New York Times, there is more real estate available for fitness centers, and landlords are reaching out directly in search of new gyms to open in their buildings.  Apparently noisy fitness machines with banging weights are no longer as much of an issue in apartment buildings. Small in-apartment gyms are now desirable, and tenants are asking for these types of amenities.  Landlords are looking for gyms to open in their buildings.  Similarly, malls also are also looking to open health clubs as well. In the past, the consumption of parking spaces needed for gym members would have been considered a huge negative for mall landlords.  Yet now, retail businesses are now craving the crowds, people, and revenue.  Even commercial realtors are now welcoming and reaching out to fitness centers.  The past concern that build-out expenses would inhibit profitability is no longer a deterrent.
As far as members are concerned, men seem to be rejoining and returning more quickly as compared to women.  Younger participants are walking through doors versus older folks.  Members have shifted their workout routine slightly with self-training instead of heading back to group exercise classes.
While we originally thought the fitness industry would bounce right back and boom, we are returning slowly.  It is more like a slow burn rather than an explosion.  But we are still burning which is important.
New Technology Initiatives
In looking at the pandemic and its effect on technology, we see that clubs must now have a streamlined registration system with check-in and cancellation procedures frictionless. During the pandemic, Amazon created the demand for a seamless one-click purchasing process along with simple AI (artificial intelligence) , and individuals have zeroed in on this way of operating.
The advancements in technology has also created a demand for live-streaming classes, and on demand programs.  Even with live gyms opening, these on-demand and streaming options are here to stay.  They are now a necessity.  Recently, a dip in streaming fitness has caused some clubs to have shift these offerings to a value-add option to memberships. This allows for a higher priced premier membership which includes live-streaming or recorded fitness offerings, generating additional revenue for the facility. 
Additionally, there is a definite shift to wellness.  It does not mean that struggling facilities need to upgrade all their services and restructure their buildings and machinery.  Many facilities are revitalizing and renaming amenities, such as hot tubs, saunas, and steam areas to "The Spa".  They also are adding in plants and aromatherapy diffusers as another way to improve the environment and increase memberships offerings and club revenue. This wellness focus seems to be increasing the overall value for members.
Fitness facilities that are just beginning the process of adding these newer services and newer equipment.  They are scared to spend money on a business that is experiencing very slow to no growth.  They are understandably nervous about investing and launching expensive equipment or new technology. When gyms are looking to invest in improvement, they are critically reviewing a service provider's longevity, reliability, and sustainability.  Hence some of the new technology and service provides that sprang up during the pandemic are now struggling or have even closed. 
Fitness Trainers and Group Exercise Instructors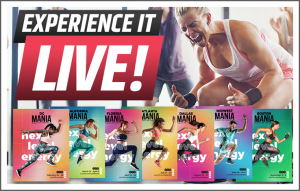 Not surprisingly, fitness professionals, including personal trainers and group ex instructors are in short supply.  At the onset of the pandemic, owners, managers, and directors were so absorbed in survival, they seemed to have forgotten about their Frontline Team, the "Heroes" of the pandemic. Hundreds and possibly thousands of group fitness pros jumped right in at the beginning of the pandemic offering complementary online and free virtual classes just to keep their fitness communities and clubs alive.  When it became obvious this was not going away anytime soon, the savvy instructors and trainers, pivoted, moving to online classes, creating their own revenue streams.  These individuals survived and some even flourished, becoming independent entrepreneurs and consequently are now reluctant to return to a gym.  They are reluctant to share a portion of their hard-earned income and are not returning to their once-home club. Additionally, other GX instructors and PTs left the fitness industry entirely during the pandemic as they were forced into alternative careers.
All is not lost, however, and we're beginning to see a new brand of instructor that is younger and committed.  Also, long-time instructors, dedicated to health and wellness remain. Clubs are also realizing the value of these both ends of the age spectrum.  Clubs are willing to pay instructors more, and are even open to non-exclusivity agreements, bringing back many expert veterans at higher salaries.  Instructors are encouraged to maintain their online presence with the hope that their influence will draw people back to the club.  Owners and managers know that individuals want and need a live in-person experience, so the online presence is not a concern.  Staying connected is key.
Member Engagement
Help Wanted! Since clubs need more staff, then working to improve the quality and services that they offer is a must.  Owners and managers need to upskill their current teams and require better customer service.  Retraining has become a necessity.  This may come with increasing salaries, encouraging flexibility, and being open to employee suggestions.  Purchasing wellness-based equipment that personalizes and professionalizes the workout experience will also engage and support members.  A variety of equipment that automatically adjusts to size, weight, height, and strength of each member will better service clients. Equipment and technology that integrates to store member information should also prove quite valuable as this will help with goal setting and gamification. Expanding small group training opportunities increases services while building community among members.  This also lessens the need for PT staff.  Small fee-based group ex classes may also generate much needed revenue in some cases.
Performance is Key
The return of established members, new clients, and retention of both is key to the success of the fitness industry.  In thinking about the key performance indicators (KPI) is of course, finances.  How do clubs regain what they loss? How do they gain trust? The personal touch has proven to be invaluable.  Personalized hand-written notes with free class passes for friends and individual calls, texts, and emails to encourage return, are just a few ways letting members know they haven't been forgotten. Streamlining registration for group ex and personal training, as well frictionless access is important. Offering discounts to club members where their pre-pandemic facility has permanently closed has also secured new faces.
Final Takeaways
Hang in there! Our industry is returning.  People are realizing the importance of community and interaction.  With that said, get on the phone, contact your BEST instructors and trainers, and pay them more to return.  Think about per head incentives to get them to use their social media influence to get members to return.  Group ex staff make wonderful social media influencers which is a successful way to attract both old and new members.  Encourage them to continue their independent revenue streams.  Many clients want to return to a club because they do not have all the resources available to them at home (even though many purchased equipment during the shutdown). Be flexible and open-minded.
Train new fitness professionals by actively seeking out loyal class participants and get them certified.
Life in the industry is not coming back with a bang, but rather a slow burn.  Within the next two to three years we will most likely be back to "normal" and hopefully our revenue streams will surpass 2019 numbers.  Focusing on wellness and building member immunity seems to be on the front burner.  Let's keep our eyes on healthy lifestyles and rebuilding community starting with our slow burn until it is a roaring fire.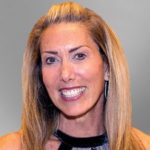 About the Author: Sara Kooperman, JD
Sara Kooperman, JD, CEO of SCW Fitness Education, WATERinMOTION®, and S.E.A.T. Fitness sits on the Gold's Gym Think Tank and the canfitpro Advisory Panel and was a founding board member for the Women In Fitness Association (WIFA). Recently nominated for the IDEA Fitness Leader of the Year Award, Kooperman won the 2022 Most Innovating Fitness Pro by Fitness Industry Technology Council. She is also an inductee into the National Fitness Hall of Fame, an Illinois State Businesswoman of the Year, and an esteemed panelist for IHRSA's Talks & Takes Monthly Talk Show.
Upcoming MANIA Conventions
Upcoming VIRTUAL ONLY Conventions