Leadership is More than Being a CEO or Boss
By Allison Flatley
Being a leader in business doesn't always mean you have to be a CEO or boss.  Leadership exists at all levels, and anyone can be a great leader in the form of a coach, boss, or manager.  You will be a standout commander-in-chief if you embrace and develop these five traits:
Leaders embrace serving others. Leadership is helping others find their vision, accomplish tasks, and achieve goals.  Such individuals teach others how to believe in themselves.  An example of servicing others is helping a client make a behavior change stick and connecting clients with needed services.  Leaders work to enhance the lives of others.
True leaders set an example for their peers, team, and family. Leaders acknowledge their perspective, embrace their own experiences, and stand proud with their beliefs and skills. They  are comfortable sharing their superpowers and finding places where they are needed most.  Like a true general in charge, they don't look for recognition, instead, set an example because they believe it is the right thing to do.    
Great leaders see no boundaries. Passionate leaders can see through obstacles.  They believe through communication and compromise; anything can be achieved. Like a captain steering a ship, focusing on their vision, staying the course, and remaining positive.  There are always ups and downs to business, leaders push out negativity to re-focus on their plan.  They acknowledge their plan will need adjustments and tweaks along the way to achieve their vision.
Strong leaders know their strengths and blind spots. No one is good at everything.  Managers, for example, understand they need others to support and help them.  They can continue to focus on their strengths and bring in resources and people to cover their weakness or blind spots.  Everyone makes mistakes.  Everyone will fail.  Leaders are willing to fail.  They fail with pride and move forward.  Leaders bring in others to minimize failures. 
Extraordinary leaders keep themselves open to new ideas. Authentic leaders acknowledge they don't know everything and embrace the journey of learning.  They embrace continuous learning from others, surrounding themselves with passionate people to learn from; for example, regularly attending a SCW Mania, participating in a webinar, tackling a new class format, or joining a roundtable.  New ideas and concepts give leaders energy to drive forward.
Leadership is a practiced and learned skill.  We can all become good at this when we focus on serving others, acknowledging other's contributions, focusing on our vision, bringing others along and being open to continuous learning by surrounding themselves with people to learn from.  We learn to be better leaders every day.  There is huge diversity in this chain-of -command which makes business and life exciting.  Find your style and embrace it.  Lastly, take time to celebrate your leadership successes.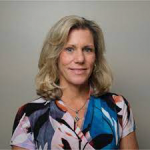 About the Author: Allison Flatley, REX Roundtables Chair
Allison has been in the health and fitness industry for over 30 years as an operator, executive and leader.  Allison is passionate about empowering woman and helping them succeed.  Allison heads a Women's Roundtables of Executives (REX).  The goal of the roundtable is to provide a welcoming and empowering place for women leaders to learn from each other and to focus on a growth mindset, professionally and personally.  It is an ideal place for women to work on their business and join the highly successful network of REX Members.  For more information on REX Roundtables, visit rexroundtables.com or contact Allison directly at [email protected].