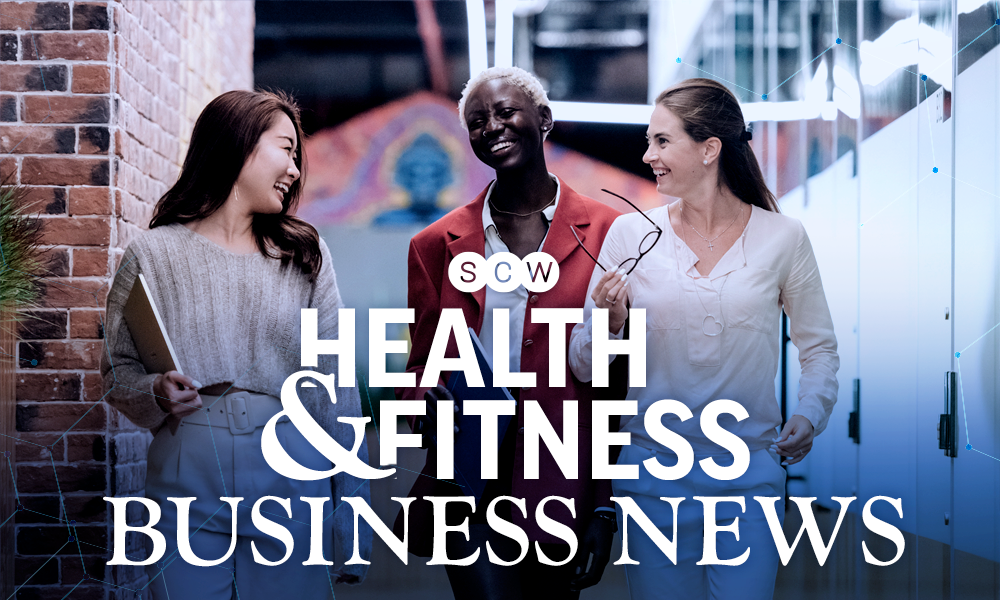 The Path to a Healthier Lifestyle
By David Flench, MBA, FACHE, FMFA, ACSM-cEP, President & CEO of the Medical Fitness Association
If we learned anything over the past couple of years it's this: getting healthy and staying healthy is lifesaving…literally. The medical and fitness communities knew this long before the pandemic hit, but this has never been clearer for the general population. The unfortunate reality is that the general fitness industry is serving about 20 percent of the population. And, for the most part, this 20 percent were already healthy, athletic and fit. This leaves us with 80 percent who may be deconditioned or have health risk factors, chronic diseases, and multiple co-morbidities. All of the factors that made the pandemic even more dangerous.
The medical fitness model, when implemented well, provides a huge opportunity to reach those who need this path to a healthier lifestyle. This model includes, but not limited to, active medical oversight, qualified and credentialed staff, disease management programming, clinical integration, individualized exercise prescription and more. Medical fitness focuses on improving the health of communities and providing a safe place for those who are facing health risk factors to regain their health and vitality.
"At the Medical Fitness Association, we have seen not only an increase in the number of medical fitness facilities but a growing interest on the part of commercial fitness centers to expand their healthy lifestyle offerings," said David Flench, CEO and President of the Medical Fitness Association (MFA).
Earlier this year, MFA brought together an impressive group of fitness industry and medical fitness professionals to draft MFA's "Standards and Guidelines for Medical Fitness Center Facilities-Third Edition." Now available through the MFA website at medicalfitness.org, the purpose of this publication is to define what is meant by the medical fitness difference and to provide basic parameters for the sensible operation of a medically integrated center.
Alan Loyd, Executive Director at Beacon Health & Fitness of the Beacon Health System in South Bend, IN, was the Editor for the "Standards and Guidelines" publication. We reached out to Alan for this article and here is what he had to say about medical fitness: "Medical fitness is many things, and one of its most important roles can be as a bridge to healthcare more broadly.  Connecting members who don't have a primary care physician, which we know can lead to better outcomes over time. Linking clinical services such as physical therapy and sports medicine to fitness members, creating synergies in care. It's about more than just providing outstanding clinical care and fitness services. The goal is to make one plus one equal three."
The original book, "The Medical Fitness Model: Facility Standards and Guidelines" was published in 2006. The original purpose of the publication was to provide a resource to facility managers and directors and establish standards for facility program recognition. From this publication, MFA developed a Facility Certification program that includes onsite examination and documented evidence of compliance with the standards.
"I personally used these standards and guidelines as a roadmap to attain MFA Facility Certification multiple times during my 20-plus years managing medical fitness centers," added Flench. "That lead to our health and wellness centers becoming an integrated component of the hospital system, offering seamless transitions from clinical healthcare services into medical fitness programming and ongoing prevention and wellness activities."
While the third edition of the "Standards & Guidelines" publication is a fantastic resource, of course, for fitness facilities pursuing MFA Facility Certification, it's really more than that. It is a roadmap for fitness facilities that are committed to quality and safety. Ultimately, the goal is to build and strengthen that path to a healthier lifestyle so that it is accessible to everyone.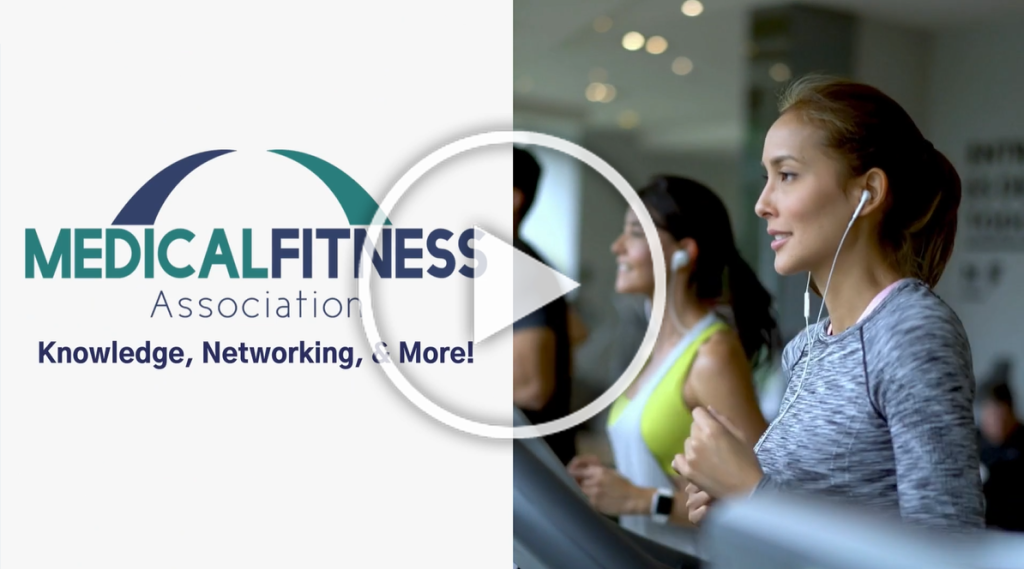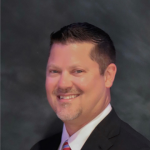 About the Author: David Flench, MBA, FACHE, FMFA, ACSM-cEP
David Flench has more than 20 years of experience working in the health and wellness industry and is currently the President and CEO of the Medical Fitness Association. Flench obtained his MBA from Franklin University, his bachelor's degree with a concentration in Exercise Science from The Ohio State University, and several certifications from fitness and healthcare organizations, demonstrating his expertise and commitment to the medical fitness industry.
About the Medical Fitness Association
The Medical Fitness Association (MFA) is a non-profit professional membership organization that supports professionals and facilities in the medical fitness industry by providing resources aimed at improving the operational success and integration within the healthcare continuum. MFA provides industry standards, educational programs, certification opportunities, benchmark data, professional development, and networking opportunities.
The Obesity Cure
ByAnthony Vennare
A new generation of weight loss drugs promises to end obesity… but not its root causes.
Weigh In
As obesity rates and associated healthcare costs rise, drugs designed to treat type 2 diabetes are being prescribed for weight loss.
73% of US adults and 35% of children are overweight or obese, driving $173B in annual healthcare costs.
Currently valued at $2.5B, the global market for anti-obesity drugs is estimated to reach $50B by 2030, per Morgan Stanley.
Delivering impressive results while raising red flags, drugs like semaglutide are fueling a billion-dollar market.
Struggling to meet demand, Big Pharma is already cashing in. Meanwhile, a growing number of digital platforms are scaling up to deliver prescription meds.
Drug Lords
Pharma execs, researchers, and some doctors have used words like "breakthrough" and "blockbuster" to describe this burgeoning category of weight loss medications.
More specifically, glucagon-like peptide-1 (GLP-1) drugs stimulate insulin secretion, suppressing appetite and lowering blood glucose.
After gaining FDA approval to treat type 2 diabetes, the first GLP-1 was okayed for weight loss in 2010. More recently, positive trial results and social media acclaim fueled mainstream awareness and surging demand.
Novo Nordisk's semaglutide, branded as Ozempic and Wegovy, reduced body weight by ~15% after 16 months.
Eli Lilly-developed tirzepatide, sold as Mounjaro, led to a 21% drop in body weight over the same time period.
In the pipeline. Giving chase, companies like Amgen and Pfizer are working on GLP-1 competitors. Courting convenience, drug makers hope to replace the current class of injectables with anti-obesity pills.
Cause for concern. Still new and lacking long-term studies, the side effects are not fully understood. Gastrointestinal issues, nausea, and dehydration are common. Increased risk of thyroid cancer has also been flagged.
A troubling trend, multiple studies show that semaglutide users regain weight when treatment is stopped — meaning, absent lasting behavior change, the drug must be continued for life.
Expensive and not covered by insurance, once-weekly injections can cost upwards of $1,500/month. Inaccessible for those most in need, the drugs are popular among celebrities and individuals seeking aesthetic enhancement.
Virtual Care
Gaining traction, digital health companies are pairing prescriptions with lifestyle coaching to reimagine obesity care.
Virtual clinics including knownwell ($4.5M), Enara ($6M), Alfie ($1.2M), Form Health ($12M), and men-focused Fella have all secured funding.
Telehealth provider Ro just announced GLP-1 prescriptions via its "Body Program," signaling that other brands like Hims or Thirty Madison may enter this space.
Promising sustainable results, and using medication as a "tool," weight management companies hope to destigmatize obesity by shifting the focus from personal willpower to biological factors.
But, as Kaiser Health News detailed, while companies leverage social ads to drive sign-ups, patients are questioning the quality of care they receive.
Looking Ahead
Solving the obesity epidemic is complicated. And it's abundantly clear that simply telling people to move more and eat well isn't the answer.
But, that's not because it doesn't work. It's because federal policies, Big Food influences, and a host of socioeconomic factors make it nearly impossible.
While pharmaceuticals will likely be part of the solution, pushing prescriptions instead of confronting the root causes of obesity—mainly, the modern American diet and our lack of physical activity—will only make matters worse.
Ultimately, if we don't take action to prioritize prevention and incentivize healthy behaviors, we're stuck with the sick care status quo.
Special 1-Hour FREE Webinar
Group Ex: A Positive Outlook for the New Year
"Webinar of the Year!"
"Not to Miss Webinar!"
"The Best Hour Spent with Top Industry CEOs, COOs, Founders, and Owners!"
"Sara Kooperman, JD, Mo Hagan, Amy Thompson, Janice Jaicks, & Jamie Nicholls are in the (virtual) house!"
Mark your calendars for Thursday, January 26 @ 7pm ET.
SCW Fitness, canfitpro, IDEA, FitnessFest, & Fitness Conventions Inc. all join forces to bring you this webinar chocked full of insight and inspiration.
Now that our fitness facilities have reopened, there continues to be a shortage of group ex instructors and lower group ex attendance.  Join our panel of experts for this special hour-long webinar as they examine the future of group exercise: the programs, the people, and the profits. The discussion includes current & developing trends, incorporating virtual components, hiring qualifications, and leveraging instructors into profitable formats.
Sara Kooperman, JD, is the CEO of SCW Fitness Education, WATERinMOTION®, and S.E.A.T.
Maureen (Mo) Hagan is chief operating officer for Canfitpro – Canada's leading fitness authority. She is a global fitness ambassador and has been recognized for her work in fitness that spans over three decades. Mo is one of Canada's 2020 Top 10 power women, a #1 best-selling author, member of the Board of Directors for Prescription to Get Active, and a Reebok sponsored athlete.
Amy Boone Thompson is the CEO and Owner of IDEA Health & Fitness Association abd has amassed nearly three decades as a career fitness professional, wellness advocate and business owner/leader. She was formerly vice president and general manager and now as owner and chief executive officer, will continue to lead IDEA into a new generation of fitness and wellness.
Janice Jaicks is the founder and CEO of FitnessFest, AquaCon, and Desert Swim School, all of which have been in operation and incorporated since 1990. She has been teaching water fitness and training instructors for nearly three decades and launched her own Aqua Progressions Certification Program in 2019. Janice is certified through AEA, ACE, FitnessFest, and the Arthritis Foundation, and has enjoyed presenting aqua workshops for IDEA, SCW, and her own FitnessFest and AquaCon conferences. 
Jamie Nicholls is the CEO of Fitness Conventions Inc. Jamie has 22 years of experience in the fitness industry and is an ACE Certified Group Fitness Instructor. She has been involved with DCAC Fitness Conventions since 2001. She became co-owner of the business in 2011 and in 2019, she became the CEO. She resides in the Richmond, VA area and teaches a variety of group exercise classes at the local YMCA.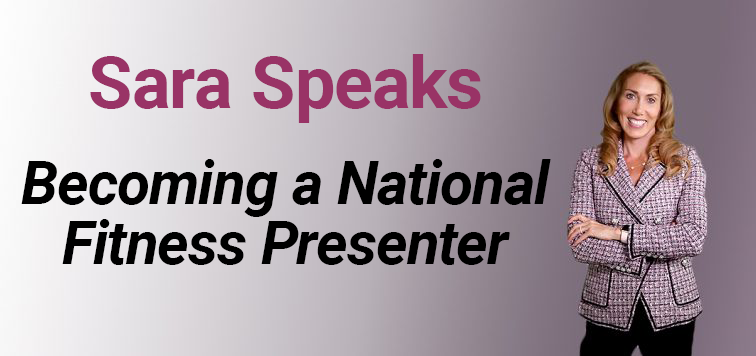 You are inspired, motivated, captivated, and most of all, educated by them every time you attend a fitness convention. Snapping a selfie or attending a social event may lead you to ask, how do I get there? Leaders of our industry do not magically appear on stage. They have climbed the ranks with determination, experience, and guidance, allowing them to reach their goals as nationally recognized Fitness Presenters. 
As industry conventions and conferences resume full swing, more opportunities and presentation applications with major fitness and educational companies are opening up. Over the past 40 years, SCW Fitness has trained tens of thousands of health & wellness professionals through their in-person & virtual MANIA® conventions and online continuing education courses. These students have stayed the course and moved up the ladder to become Group Ex Instructors, Personal Trainers, Managers, Owners, and International and National Fitness Presenters.
Here are recommended tips for someone considering applying to speak or present in a public setting from highly acclaimed International Fitness Leader and Presenter Sara Kooperman, JD, Owner & CEO of SCW Fitness Education.
EXPERIENCE is Key! 
Make it a top priority to gain local speaking experience before applying to be a presenter at a national conference. Offer to speak during an educational session at a school, community meeting, rec center, or to staff at your existing facility. Gain the confidence to become comfortable and attract more participants to your presentations. Experience will allow you to secure written recommendations to submit for future presenting opportunities. Establish a solid outline for presenting, as well as a clean and professional PowerPoint.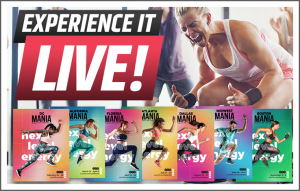 Attendance & Professional Connections
While presenting and speaking locally to gain experience is essential, Kooperman recommends attending, connecting, and building relationships at a national level. 
Visiting an expo hall and meeting industry professionals is fun, but you must register and attend an entire conference. Seeing what is happening on the inside, behind the scenes and what is successful will give you a leg up. Share a business card, contact information, and maybe even a portfolio to establish a connection with conference organizers. Mentorship with an established presenter also carries weight with convention coordinators.
Preparedness & Current Trends
SCW Fitness is constantly searching for the next rising fitness star. MANIA® Presenter Applications are always available for both in-person and virtual events. Knowing what your peers and event organizers are interested in will allow you to solidify speaking topics. Following local and national publications regarding trends in the industry will provide timely subject matter. Reviewing websites and brochures of conventions will offer insight into that company's offerings and vision.
At every SCW MANIA® Fitness Convention, attendees and walk-ins are invited to compete in the SCW Fitness Idol Competition. Individuals are encouraged to present any format, lecture, or workout they feel portrays who they are and what they can offer the fitness industry. Winners will receive an assortment of career-boosting prizes, such as a presentation at a future SCW MANIA®, free MANIA® registration, and featured in an SCW newsletter, not to mention experience and respectable resume honors.
Experience, attend, connect, prepare, educate, and APPLY! Listen to your inner self and chase those dreams. You may be starting your fitness career but stepping onto the big stage is not as distant as it seems. Take that chance. Becoming a National Fitness Presenter is yours for the taking.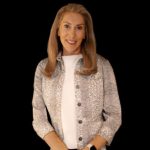 About the Author: Sara Kooperman, JD 
Sara Kooperman, JD, CEO of SCW Fitness Education, WATERinMOTION®, and S.E.A.T. Fitness sits on the Gold's Gym Think Tank and the canfitpro Advisory Panel and was a founding board member for the Women In Fitness Association (WIFA). Recently nominated for the IDEA Fitness Leader of the Year Award, Kooperman won the 2022 Most Innovating Fitness Pro by Fitness Industry Technology Council. She is also an inductee into the National Fitness Hall of Fame, an Illinois State Businesswoman of the Year, and an esteemed panelist for IHRSA's Talks & Takes Monthly Talk Show.
Health and Fitness Business Summit:
Coast to Coast
Whether you are a first-time fitness facility owner or the CEO of a multi-million-dollar club chain, SCW Fitness offers business education across the nation for every level of management. From DC to California, learn invaluable information from top level leaders guaranteed to change and improve your protocols and bottom line.
The Health and Fitness Business Summit is proud to bring in individuals such as Elizabeth Clark, MS, CEO of IHRSA, Brent Darden, Chair of REX Roundtables, and Bill McBride, Co-founder, President, and CEO of Active Wellness along with a handful of incredibly knowledgeable business owners to DC MANIA® & California MANIA®.
Take a seat in panels, such as "The Future of Fitness" or "Fitness & Wellness Advocacy", featuring Sara Kooperman, JD, Liz Clark, Amber Toole, Diva Richards, Bill McBride, and Brent Darden as they discuss the landscape of health club chains, independent clubs, boutiques, and not-for-profits, along with learning how building partnerships and coalitions to nurture and grow public awareness, embracing exercise as an essential service.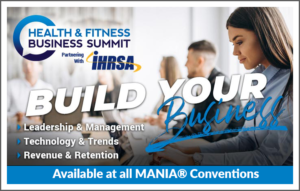 To add to the profound presenter line-up, California MANIA® introduces Chris Stevenson, the founder of The Empower Group, and his unique approach to management and marketing, including building your brand and offering hybrid programming. The California Fitness Alliance, featuring CEO, Francesca Schuler, MBA, also supports this not to miss summit.  Look for detailed sessions on social media and email marketing. Once again, the numerous panels and sales strategies for both group activities and personal training are invaluable tools.
DC MANIA® & California MANIA®, are just two of seven, 3-day conventions held across the country, with 16 business sessions focusing on social media, management, programming, sales, retention, technology, finances, and trends. Registration begins at $239 (reg. $299) with special discounts available for specific organizations.  Please visit www.scwfit.com/discount. Take the time to build your business and career with opportunities awaiting coast-to-coast from SCW Fitness Education.
If you need financial assistance to attend, reach out an apply for a scholarship at www.scwfit.com/scudder.
Looking to Hire? SCW Can Help!
In Need of Teachers, Trainers, Directors, or Managers? SCW's new FREE JOB BOARD is supporting the industry's need for qualified fitness pros.
Best of all there is NO COST to you. We will post your openings in all three of our monthly e-newsletters: Spotlite, Health & Fitness Business News, and Tidal Waves which are emailed out to tens of thousands of fitness professionals teaching and training in all formats along with managers and directors at all fitness facilities: big box, gyms, boutique, studios, not for profits and independent centers. 
Tune in and Warm Up
Need to dig out from the mid-winter blues? We've got just the thing to warm you up…the next edition of Talks & Takes featuring four undisputable hosts, Bill McBride, Brent Darden, Sara Kooperman, and Blair McHaney as they discuss the hottest topics in the fitness biz.
Upcoming MANIA Conventions
Upcoming VIRTUAL ONLY Conventions