---
SCW HIIT: INDOORS, OUTDOORS & SMALL GROUP LIVE STREAMING CERTIFICATION
Friday, October 9
10am – 4pm EST
9am – 3pm CST
8am – 2pm MST
7am – 1pm PST
Click Here to Register »
---
---
---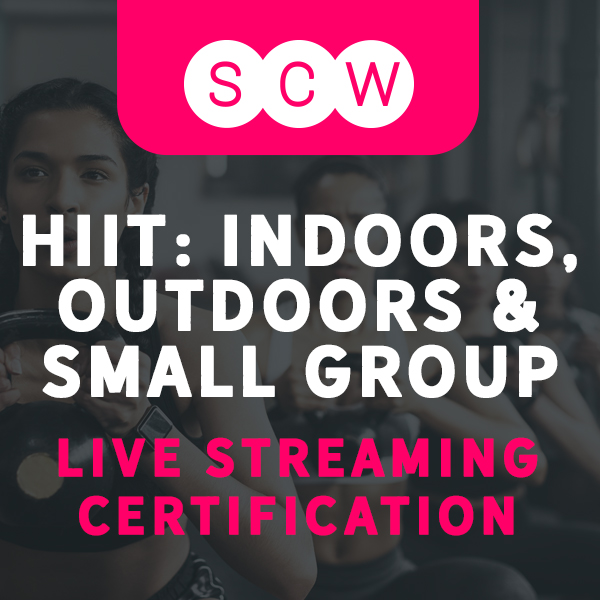 CERTIFICATION: HIIT: INDOORS, OUTDOORS & SMALL GROUP
Light a fire with the hottest HIIT training certification from SCW. This six-hour, in-depth course, reviews the science behind metabolic conditioning, functional training, and high-intensity interval training. Learn how to maximize your client's workouts indoors or out. Trainers develop essential coaching skills through practical application. This step-by-step system provides you with three full total-body metabolic workouts suitable for Small Group Training and traditional Group Exercise settings. HIIT: Indoors, Outdoors & Small Group is the perfect next step for all Group Ex Certified Instructors to take their careers up a notch! Course includes: Certification Training Manual, Instructional Guide, Downloadable PowerPoint and Complimentary Testing Fee.
CECS: SCW (6.0), ACE (0.5), AFAA (6.0), NASM (0.6), AEA (2.0), ACSM (6.0), NFPT (1.2).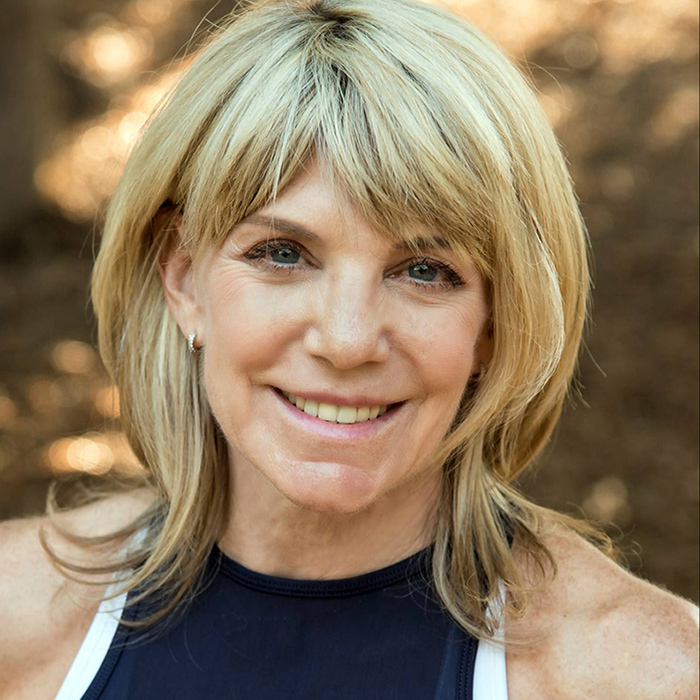 TRAINER: KELI ROBERTS
Keli is the owner of Keli's Real Fitness, Inc. and is the recipient of the IDEA International Fitness Instructor of the Year award, Best Female Presenter and Lifetime Achievement OBOW Award. Keli was inducted into the esteemed National Fitness Hall of Fame. Keli is an ACSM CEP and holds certifications through ACE as a GFI, HC and CPT. Furthermore, She is a SCW Faculty Member, a BOSU Elite Presenter, Schwinn(R) Senior Master Trainer and Ryka, WIFA and Athleta Ambassadors.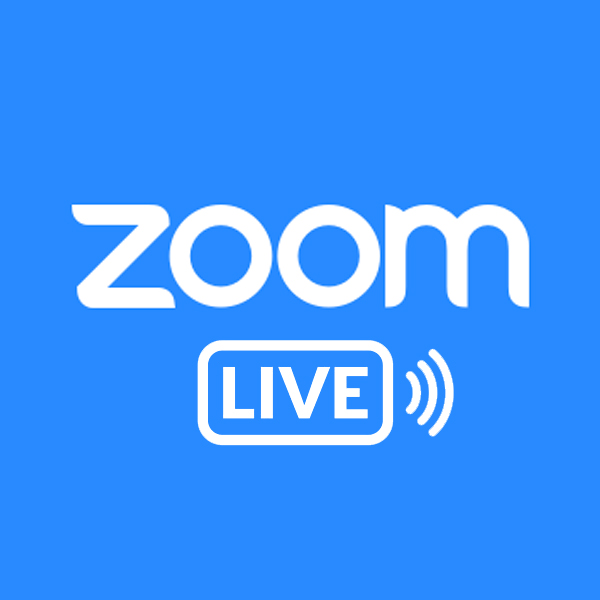 ABOUT ZOOM LIVE STREAMING
Enjoy the convenience of Live Streaming Training from your own home using a Zoom connection. No flights, no driving, no hotel stays, no time away from work or family. All you need is a computer and and a strong Wi-Fi Internet Connection.
DOWNLOAD ZOOM HERE: https://www.zoom.us
WATCH INSTRUCTIONAL VIDEO ON HOW TO DOWNLOAD ZOOM:
https://support.zoom.us/hc/en-us/articles/201362193-How-Do-I-Join-A-Meeting-
COST
Was $259 Now Only $99
MORE INFORMATION
If you have any questions or concerns regarding this certification or ZOOM live streaming please email us at [email protected] or text/call 847-562-4020.
---
Click Here to Register »
---
---