Thank You For Attending IHRSA 2021
Talks & Takes Live at IHRSA 2021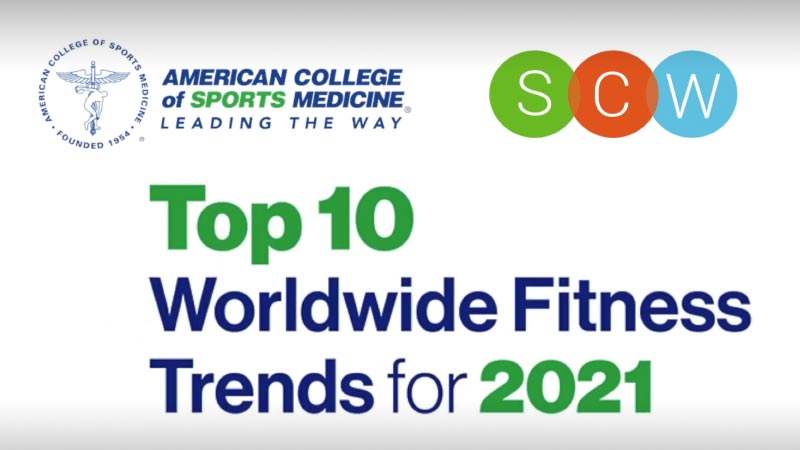 SCW Trends in Programming

The fitness industry is more popular now than ever. With each year, researchers and industry leaders are constantly improving, and finding more efficient ways for people to get active and stay active. Whether you're a beginner or an advanced fitness professional, take a look at the Top 10 World Wide Fitness Trends for 2021 and gain valuable insight into the hottest topics aimed to successfully train your clients and grow your business.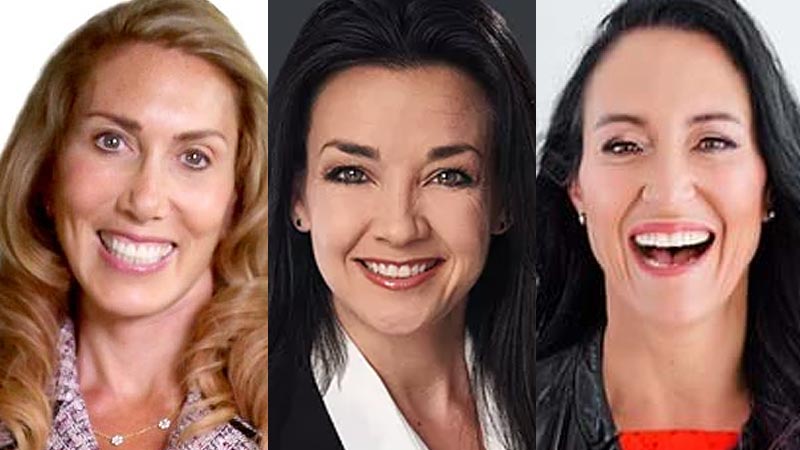 Female Entrepreneurs: Motivation to Conquer

with Sara Kooperman, JD, Carrie Kepple & Emma Barry
Join these three female power houses in fitness as they analyze how to succeed in the health and wellness arena. Discover techniques to build the future you want, and create the life you deserve. Explore success and failure and how they were motivated to carve out their own destinies. Review trends in the industry that encourage women to explore their potential, guarantee financial success and societal betterment. Find the balance between professional and personal as we rise from this pandemic.
Check out the Best in Fitness from SCW
Health & Fitness Business Summit
Join us for the SCW Health & Business Summits hosting 44 seminars led by 25 hand-picked elite fitness experts held at the MANIA® Conventions in Chicago, Dallas and Boston. Take advantage of 3-days of laser-focused fitness business sessions exclusively dedicated to marketing, technology, trends, sales, retention, social media, products, programming, finance and leadership. Owners, Managers and Directors reach deep into new trends for Commercial Multipurpose Clubs, Boutique Studios, YMCAs, JCCs, Park & Recs, Universities, and Hospital Wellness Centers.  
View upcoming Dates & Locations Here
.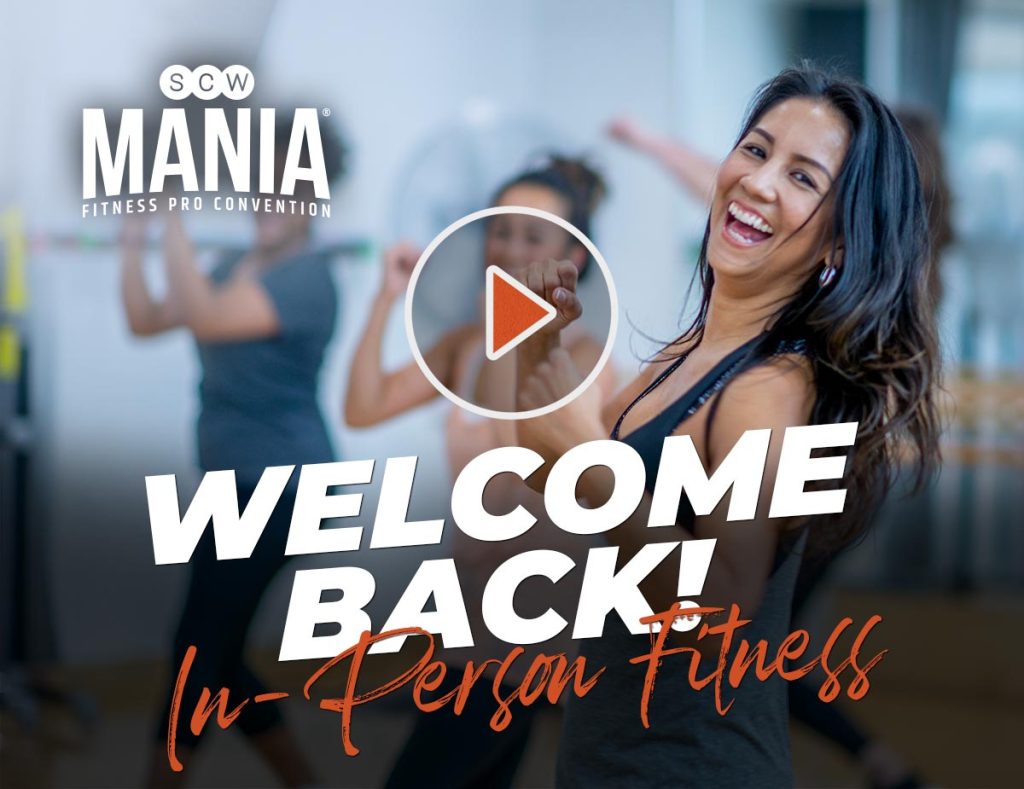 MANIA® Fitness Conventions



MANIA® is a 3-day Fitness Education Conference running nationwide in over 7 locations throughout the year.  Each MANIA® has 17 sessions every hour, featuring world-renowned fitness educators leading over 200 workshops and lectures on every topic imaginable!
As a special thank you to all those who attended Sara Kooperman's sessions, we are offering a discount of $100 off the MANIA® of your choice.  Use $100 OFF discount code: IHRSA.  View upcoming MANIA Dates & Locations Here.
Enter To Win Big!
» 1 FREE SCW MANIA Fitness Convention of Your Choice (Valued at $259)
» 1 FREE Business Summit of Your Choice (Valued at $199)
» 1 FREE SCW Online Certification of Your Choice (Valued at $199)
» 1 FREE Year of SCW OnDemand (Valued at $99)
» 3 FREE WATERinMOTION® Online Certifications (Valued at $597)
Sara Kooperman, JD
Sara Kooperman, CEO of SCW Fitness Education and WATERinMOTION®, is a visionary leader that has launched nine successful MANIA® fitness-professional conventions, over 30 live and online certifications, and over 600 video & CEC projects. Sara's humor and warmth is matched only by her devotion to education. She is the proud recipient of the Illinois State Business Woman of the Year and AEA's Global Award for Contribution to the Aquatic Industry. Having been a former adjunct faculty member for the Kenneth Cooper Institute, ACSM, NASM, ACE and AFAA, Sara serves on the Gold's Gym Think Tank, is on the Women In Fitness Board of Directors, and is an inductee of the National Fitness Hall of Fame. Sara has left an indelible mark on the fitness industry as a whole.
Learn more about Sara Kooperman, JD here at sarakooperman.com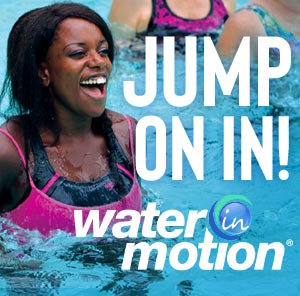 WATERinMOTION®
The standard for water fitness programming, revitalizing the face of aquatic exercise. To keep the member experience fresh, WATERinMOTION® provides new choreography, new music and new marketing every three months to inspire this growing fitness community. Learn more about WATERinMOTION® Here.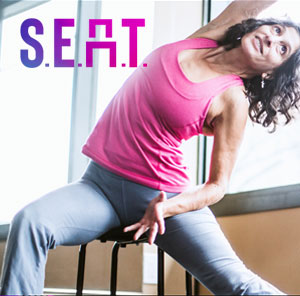 S.E.A.T.
S.E.A.T. ®, Supported Exercise for Ageless Training, is a brand new, chair-based fitness program that strengthens the body and mind, while improving balance and flexibility through functional fitness to get the most out of life. The program's unique design makes S.E.A.T. the perfect workout, catering to individuals of all ages, abilities, and fitness levels. With S.E.A.T., you will feel confident, see results, and enjoy the freedom that stems from good, physical health!  
Learn More About S.E.A.T. Here!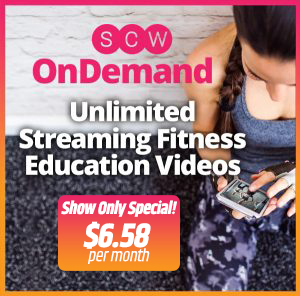 SCW OnDemand

SCW OnDemand is a premium video subscription service that puts instant access to over 500 unique workouts right at your fingertips, on your computer or mobile device.
Enjoy UNLIMITED STREAMING of your favorite presenters demonstrating the best of Group Exercise, Aquatic Fitness, Yoga, Barre, Pilates, Kettlebells, Active Aging, Dance, Sculpting, Personal Training and much more!  Learn More About SCW OnDemand