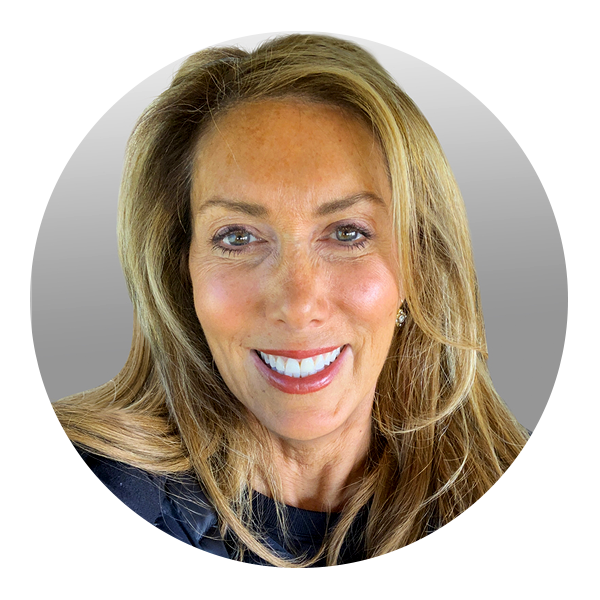 Thank You For Attending The Webinar: Leading For Maximum Performance
With Sara Kooperman, JD
CEO of SCW Fitness Education / WATERinMOTION®
National Fitness Hall of Fame Inductee
Conference Speaker
Please see the presentation from Sara Kooperman below along with all that SCW has to offer, including special discounts!
---
---
Leading for Max Performance



With Sara Kooperman
Great management is not asking someone to do something; it's about making sure that it gets done. Explore effective ways to evaluate your platform, schedule important projects, and measure your staff performance taking out the personal and injecting the profitable. Managing is about systems and satisfaction. Having a successful career is making a difference through effective, honest and open-minded leadership. Download Presentation Here
---
---
---
---
---
$60 OFF Any SCW MANIA® Fitness Convention (Now $199 – Reg $259)
or MANIA® + Club Industry Business Summit

MANIA® Fitness Pro Conventions run nationwide in over 9 locations throughout the year.  Each MANIA® has 17 sessions every hour, featuring world-renowned fitness educators leading over 250 workshops and lectures on every topic imaginable!  As a special thank you to all those who attended Sara Kooperman's webinar, we are offering a discount of $60 off the MANIA® of your choice.  Use discount code: BRAVE
The Club Industry Business Summits are held at the MANIA® Conventions in New York City, San Francisco, Orlando, Atlanta, Dallas, Philadelphia and Boston. Take advantage of 3-days of laser-focused fitness business sessions exclusively dedicated to marketing, technology, trends, sales, retention, social media, products, programming, finance and leadership. Owners, Managers and Directors reach deep into new trends for Commercial Multipurpose Clubs, Boutique Studios, YMCAs, JCCs, Park & Recs, Universities, and Hospital Wellness Centers. Attend MANIA® + The Club Industry Summit at $60 OFF with code: BRAVE

FIND YOUR MANIA HERE
---
---
---
SCW Certifications

SCW Fitness Education is a nationally recognized certification organization that has trained over 100,000 Fitness Professionals. Our certifications are recognized by fitness facilities across the USA and Internationally.
The SCW Fitness Education Certifications are both general and specialty in orientation and span from Group Ex, PT, Aqua, Yoga, Barre, Pilates, Sports Nutrition, Weight Management, Kettle Weights and more. Each course is developed and lead by qualified, veteran trainers that have 20+ years of fitness experience. Theory, practice, and application combine to credential our SCW professionals and prepare them for quality instruction at large, small and specialty facilities.
LEARN MORE ABOUT SCW CERTS 
---
---
SCW OnDemand

SCW OnDemand is a brand new premium video subscription service that puts instant access to hundreds of unique workouts right at your fingertips, on your computer or mobile device.
Enjoy UNLIMITED STREAMING of your favorite presenters demonstrating the best of Group Exercise, Aquatic Fitness, Yoga, Barre, Pilates, Kettlebells, Active Aging, Dance, Sculpting, Personal Training and much more!
500+ Videos
Unlimited Access
View on Your Phone, Tablet or Computer (Mac & PC)
New Videos Added Every Month
Only $8.25 per month with Annual Plan
LEARN MORE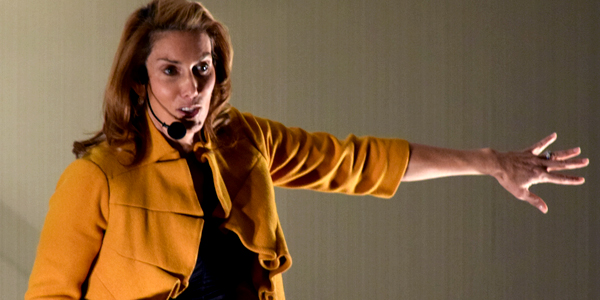 Sara Kooperman, CEO of SCW Fitness Education and WATERinMOTION®, is a visionary leader that has launched nine successful MANIA® fitness-professional conventions, over 30 live and online certifications, and over 600 video & CEC projects. Sara's humor and warmth is matched only by her devotion to education. She is the proud recipient of the Illinois State Business Woman of the Year and AEA's Global Award for Contribution to the Aquatic Industry. Having been a former adjunct faculty member for the Kenneth Cooper Institute, ACSM, NASM, ACE and AFAA, Sara serves on the Gold's Gym Think Tank, is on the Women In Fitness Board of Directors, and is an inductee of the National Fitness Hall of Fame. Sara has left an indelible mark on the fitness industry as a whole.
---
---
---

SCW Fitness Education is internationally recognized and accredited for providing hands-on and online certifications, Continuing Education Courses and MANIA® Conventions to health & wellness professionals. Serving over 90,000 virtually, SCW has trained over 25,000 Fitness Professionals on topics from Group X, PT, Aqua, Yoga, Barre, Pilates, Nutrition, Kettle Weights and more.  Learn More.
---
---
---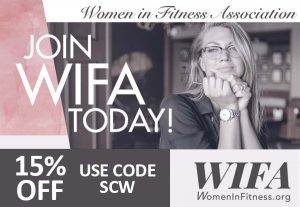 JOIN WIFA AT 15% OFF!
Use Code: SCW
The Women in Fitness Association is the global non for profit association bringing together women in the fitness industry. Our remarkable resources, reliable support and commitment to go above and beyond are unparalleled and keep our community growing every day.  Join here today!
---
---
---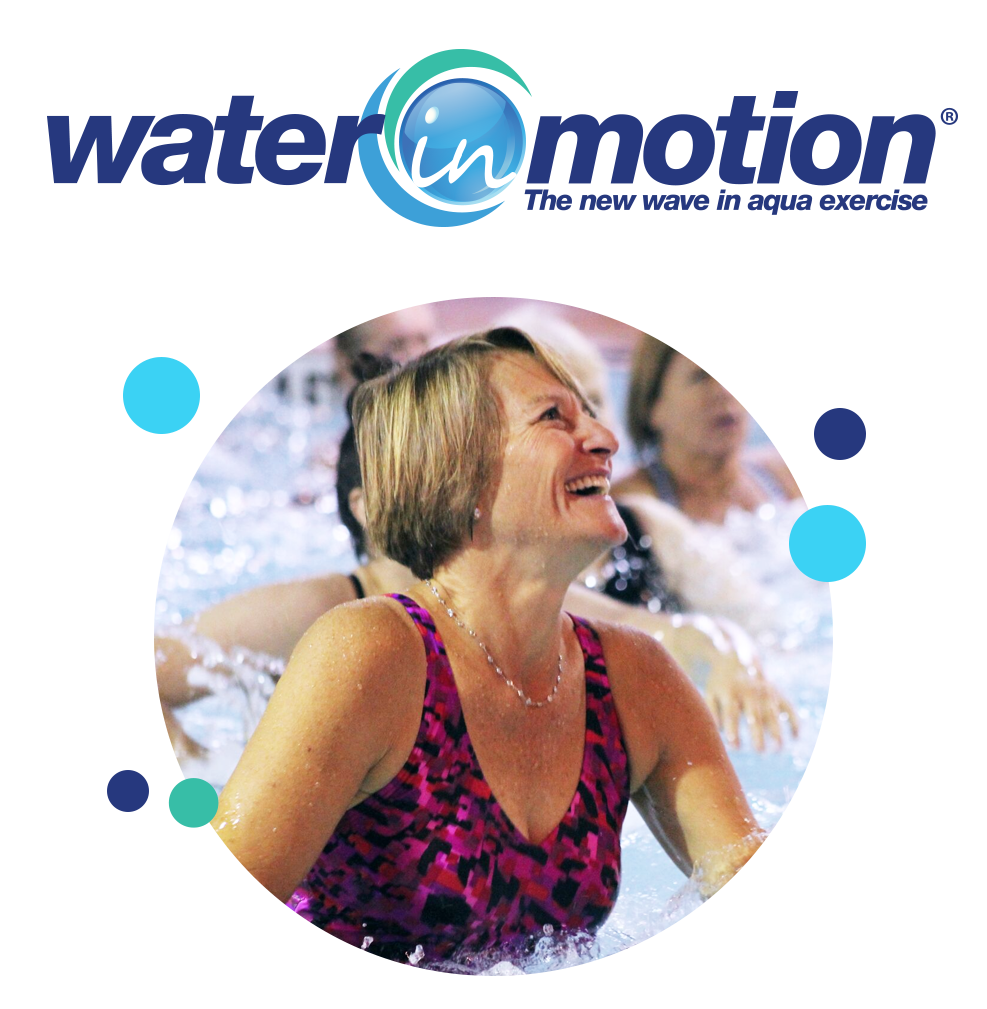 WATERinMOTION® sets the standard for water fitness programming, revitalizing the face of aquatic exercise.
To keep the member experience fresh, WATERinMOTION® provides new choreography, new music and new marketing every three months to inspire this growing fitness community.
WATERinMOTION® is a licensed aqua exercise program featuring:
Comprehensive online certifications with an optional 8-hour live training
Innovative choreography videos featuring top industry professionals
Companion educational video lectures (each 14-20 minutes in length, similar to TED talks formatting)
55 minutes of energizing and customized music
Extensive choreography booklets, flash cards and quick guides
A short educational exam guaranteeing a safe, effective and creative class EVERY class