There's No Place Like Foam: Active Aging Foam Rolling
As a decades-long fitness industry veteran, Sara Kooperman clearly understands the value of foam rolling. Yet, ironically, it was a bruise-inducing session at home, driven by the competitive nature of her four 20-something sons, that led Kooperman to realize this valuable recovery method could be profitably adopted for older individuals.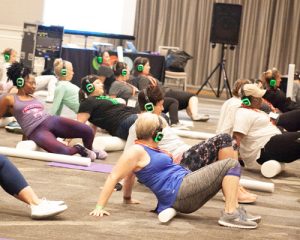 "I wanted to figure out how to use a combination of massage and flexibility, through foam rolling, to develop practical techniques and protocols that would benefit active-agers," explains Kooperman, the CEO of SCW Fitness Education and WATERinMOTION, based in Deerfield, Illinios.
After conducting a great deal of research, she created "There's No Place Like Foam". This program is presented continually at SCW MANIA® Fitness Conferences and other industry events. The program is availble online from SCW by clicking here.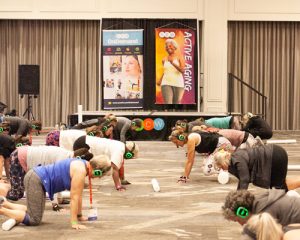 The course describes the types of rollers recommended for older adults (soft and smaller in diameter); proper rolling techniques (less bodyweight application and lighter pressure); effective measures for getting down onto the floor and up again, using a foam roller; and how to lead small or large 30-minute classes.
"There's No Place Like Foam is the only program of it's kind," says Kooperman. "It helps active-agers with mobility, flexibility, and balance, while improving circulation and reducing inflammation. This recovery-based, self-care class is appealing and cost-effective, and generates extra revenue for clubs."
---
---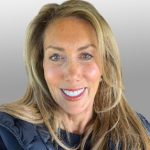 About the Author, Sara Kooperman, JD
Sara Kooperman, CEO of SCW Fitness Education and WATERinMOTION®, is a visionary leader that has transformed the fitness education community. A successful business owner and advisor, she is a keynote speaker, published author, podcast presenter and sought-after industry trail-blazer. Sara has launched eight successful MANIA® fitness-professional conventions and over 35 live and online certifications. Her company has touched more than 100,000 Fitness Professionals face-to-face and engaged another 300,000+ in virtual connections and produced over 600 fitness instructor training videos. She also is the proud recipient of the Illinois State Business Woman of the Year and AEA's Global Award for Contribution to the Aquatic Industry. Sara is well-known for her creativity and impact on the health and wellness industry. She has a unique ability to share her passion and devotion towards fitness education through her humor, enthusiasm and her effervescent no-nonsense personality. Sara serves on the Gold's Gym Think Tank, is on the Women in Fitness Association Board of Directors and is a proud inductee into the National Fitness Hall of Fame. Sara has left an indelible mark on the fitness industry as a whole.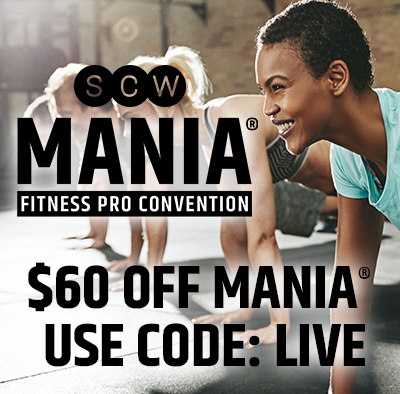 SCW MANIA® is more than just a Fitness Pro Convention; it's the place where the fitness community goes to be educated, inspired and recharged! With up to 19 sessions every hour, featuring 70+ presenters. With any of our 8 MANIA® Conventions across the country, you're sure to find one near you!
MIDWEST MANIA®
October 4-6. 2019
October 2-4, 2020
BOSTON MANIA®
December 13-15, 2019
December 11-13, 2020
DC MANIA® *New Date
February 28-March 1, 2020
CALIFORNIA MANIA®
March 27-29, 2020
FLORIDA MANIA®
May 15-17, 2020
ATLANTA MANIA®
July 24-26, 2020
DALLAS MANIA®
August 21-23, 2020
PHILADELPHIA MANIA®
September 11-13, 2020
---