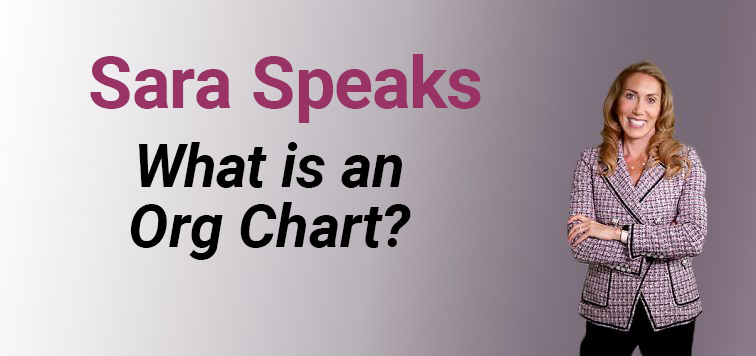 I had an interesting conversation with a prospective employee that gave me pause to reflect on the composition of my company. The person asked how we run, or should I say structure, our business. What is in our business org chart? I thought to myself… We don't even have an org chart. So how do I answer this question?
My business is forty years old and has survived fires, recessions, and most recently, managed to thrive during the pandemic. 
No, we don't operate with an organizational chart that shows the hierarchy of our employees. So, what is the secret to our success if it doesn't come with that hierarchy of CEOs, CFOs, COOs, and all the other acronyms a company is supposed to have in place?
Build it, they will come!
Everyone talks now about building a community in your business. Make sure to call everyone a team player. It's not a business anymore, it's a team. It's a Family! A place where we work together and enjoy each other. Then why do we still even have org charts? I haven't used an org chart since I sold my Les Mills Midwest business. I've always run my business like a community. It's a circle of players almost like a flower (or sometimes like an onion) that extends out, unfolding and showing many layers. Yes, there are a few key players that I communicate with more frequently and who then reach out to their own players – like a flower with petals and leaves. Yet as the wind blows, we all meet and overlap each other during certain times of the year.

Is this a female trait?
I used to get angry when people would call SCW Fitness Education, formerly Sara's City Workout, a family. I thought to myself, we are a business, not a family. We are a big business, a company of individuals growing education within the fitness industry. Yes, an industry. I wanted to be perceived as an adult and be taken seriously as a company. 

It used to drive me crazy. I was not Mom. I was the CEO. I was the boss. I already had a family, where I was Mom, Caretaker, and Wife. I thought they had to be two separate entities.
Yet now, everyone strives to build a business that runs like a family. Relying on each other. Feeling like our own community against the world. Supporting each other through times of trouble. I am so proud to have built a family of like-minded, supportive individuals.

But I still wonder, is this a female trait? The ability to form a community? Or was this my personal, accidental plan to form a family, ahead of my time?

So what's in an organizational chart? Hierarchy? Power? Competitiveness? Climbing the chart to go higher? Not in this day and age!

I've proudly built a family, and yes, I am the mom. Supporting, cleaning up after, encouraging, scolding, and nurturing others to be better, stronger, taller, and smarter than they ever thought that they could be.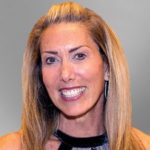 About the Author: Sara Kooperman, JD 
Sara, CEO of SCW Fitness Education, WATERinMOTION® & S.E.A.T., is a visionary leader who has transformed the fitness education community. A successful business owner and advisor, she is a keynote speaker, published author, podcast presenter, and sought-after industry trailblazer. Sara has a unique ability to share her passion and devotion towards fitness education through her humor, enthusiasm, and her effervescent no-nonsense personality. She serves on the Gold's Gym Think Tank, was on the Women in Fitness Association Board of Directors and is a proud inductee into the National Fitness Hall of Fame. Sara currently serves on IHRSA's Headlight Committees for Facility Standards and has left an indelible mark on the fitness industry.
SCW is proud to be the top fitness education and certification company of choice for Group Exercise Instructors, Personal Trainers, Small Group Training Leaders, Aquatic Exercise Professionals, Cycling Instructors, Mind-Body Experts, Sport-Specific Training Educators, and many more professionals in this industry. This outstanding Family of Leaders also supports Managers, Directors, and Owners of clubs and facilities nationwide with our Health & Fitness Business Summit and sessions.  Our MANIA® conferences offer seven Professional Training Conventions annually in Washington, D.C., California (San Francisco), Florida (Orlando), Atlanta, Dallas, Midwest (Chicago), and Boston. SCW Fitness serves over 7,000 health and wellness professionals at our events, and we reach more than 300,000 virtually through our SCW OnDemand program, Online Certifications, and Continuing Education Credit (CEC) programming options.
Note:  This short article is an excerpt from Sara's new book that's set to be released in 2023.
It is titled Fit for business.  Be sure to stay tuned for more exciting news on this new publication!