---
SCW Spotlite: Issue 19
January 18, 2020
Enjoy this biweekly buzz about all things fitness. Fitness Pros are always on the go, so we'll leave the "Lite" on!
New Year, New Clients, New Assessments | Music Motivates! | 10,000 Steps Myth | 3 Career Killers to Avoid in 2020 | Big Game Buffalo Chicken
---
---
New Year, New Clients, New Assessments
(NASM Training

 – $60 OFF, was $119, NOW ONLY $59)
by National Academy of Sports Medicine (NASM.org)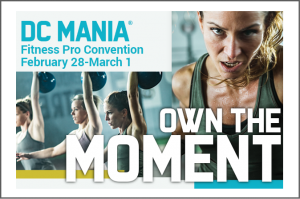 "Without objective information to work from, coaching a client to better health and wellness is like throwing darts blindfolded and hoping one will eventually hit a bull's-eye," says Andrew Payne, MS, NASM-CPT, CES, PES, CNC, an Arizona-based fitness education expert who helped write the course content for the NASM Certified Nutrition Coach (CNC) program. That's why a nutritional assessment should be a key component of the initial client meeting. "A nutritional assessment serves the same purpose as a fitness assessment," says Payne.
"By gaining an understanding of how they are currently eating, [clients are] empowered with objective, personalized, foundational knowledge that significantly boosts readiness to make necessary changes."
To help with this, the new NASM-CNC program provides guidelines and tips for assessing dietary intake. One of the simplest methods—24-hour recall—involves interviewing clients to help them remember what they recently consumed. This method is adapted from the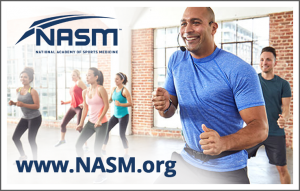 National Health and Nutrition Examination Survey (NHANES) dietary interviewer procedures manual, which recommends having clients start by making a "quick list" of food and drink without going into detail. Then, to help them remember specifics more fully, the fitness coach asks follow-up questions like these:
• Are there any food categories you may have forgotten (beverages, sweets/desserts, snacks, condiments)? (This is asked once more at the end of the interview, too.)
• What activities did you do throughout the day? (This may bring to mind other calories consumed—e.g., while snacking at a meeting or in the car.)
• For each food item: Where did you obtain it (home, restaurant, vending machine, etc.), what brand was it, how was it prepared, how was it served (alone or as part of a meal), and how much of it did you consume?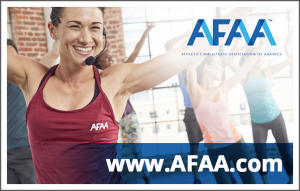 The CNC materials offer additional insights, too. For example, the manual suggests reminding clients that you are not judging them but trying to help them, so they should not attempt to look "healthier" than they are.
Payne recommends having clients spend a week tracking daily intake, writing down foods as they eat them so they won't forget key details. (The CNC provides several printable templates.)
"Putting pen to paper for every meal and snack can understandably become tedious, which is why I say to do it only for 1 week," says Payne. "That way, both workday and weekend habits are brought to light, and coaching sessions with clients can [focus on] objective measures that they can build new life patterns around."
with Maurice Williams, MS
Wednesday,

February 26, 8am-12pm
DC MANIA (Herndon, VA)
N

OW ONLY $59.50 (was $119)
In this pre-conference session, the fitness pro will learn how to take basis core exercises and progress and regress them for any client. We will train the core for stability, strength and power from various planes of motion, tempo and intensity. The fitness pro will leave the session with a toolbox of core exercises that they can immediately use with their clientele Monday morning! 
NASM (.04), AFAA (4.0), SCW (4.0). Register Here.
---
with Christine Woods, MSEd
Wednesday,

February 26, 1pm-5pm
DC MANIA (Herndon, VA)
N

OW ONLY $59.50 (was $119)
This workshop will take a step-by-step approach to helping you create and build your best choreography! In this workshop, you will learn: Music Awareness, Movement Basics, Cueing/Coaching Techniques, Transitioning Techniques, Elements of Variation, Building Combinations. These methods can be used for a variety of classes such as step, kickboxing, group resistance training, and dance-based fitness. Being able to create your own "freestyle" choreography allows you to offer an experience that is uniquely YOU!
NASM (.04), AFAA (4.0), SCW (4.0). Register Here.
Read the original article here.
---
---
---
Music Motivates!
By Amadou Tall, Director, Licensing, Entandem
Using music strategically can keep your clients motivated.
Walk through any fitness club and you're probably surrounded by music. This isn't random or accidental. In fact, most gym owners know music created an energizing atmosphere in their business.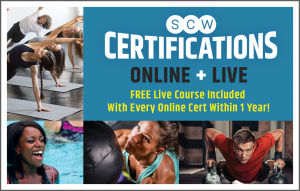 Music plays an important role in maintaining the high-energy, motivational spirit of exercise classes, and can inspire your clients to get the most out of their workout.
Research from the Music Drives Fitness study indicates that music is far more important than we previously believed when it comes to physical health, well-being, and the customer's overall experience.
Some noteworthy highlights from the Music Drives Fitness research include:
Don't stop the music!
Sixty per cent of respondents prefer continuous music with no talking or commercial interruptions when they work out, suggesting that gyms should offer curated playlists to keep things up-tempo and motivating for members.
Playlists are priceless with Millennials.
Music directly impacts how customers view their gym. One-third of Millennials surveyed believe gyms with well-curated workout playlists are high quality, while one in four consider the gym 'trendy' or 'cool'.
Music pushes us to the finish line.
More than three-quarters (77%) of Canadians said that when they hear music they like in an exercise class, they're likely to enjoy the class more. Eight out of 10 women agree that music pushes them to finish a difficult exercise class at the gym.
Here are three easy ways to evaluate your gym's music use: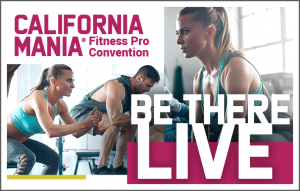 1. Make sure the music you're playing reflects your gym's brand, as well as the needs and expectations of your members and clients.
Is the music in the space creating a highenergy, motivational setting? Does the overall vibe of the music fit the products and classes you're offering or the ambiance you're trying to create? Do you use good-quality sound equipment? Have you considered turning up the volume so that members can feel the beat more?
2. Spend time and effort developing unique, curated playlists to create a fresh, high-energy mood that motivates your members.
Are you switching up your playlist often enough to keep things current throughout the day, week, and month? Have you considered hiring an in-house music curator to develop and maintain the music experience in your gym?
3. Ask your staff for input and be open to their feedback.
Have you asked your staff what they'd like to hear? They'll have valuable insight and they can gather and share feedback from your members and their clients that can help shape your gym's ambiance and enhance their experience.
Music and exercise are a natural fit. Using music is smart business for fitness clubs and instructors, and the research proves it directly impacts their customers' personal fitness experiences. With so many people confirming music is important to their exercise routine and essential to keeping them motivated, gym owners would be wise to use music strategically. This year consider the music you're playing. It can make a huge difference and people who exercise want to hear more of it to stay motivated.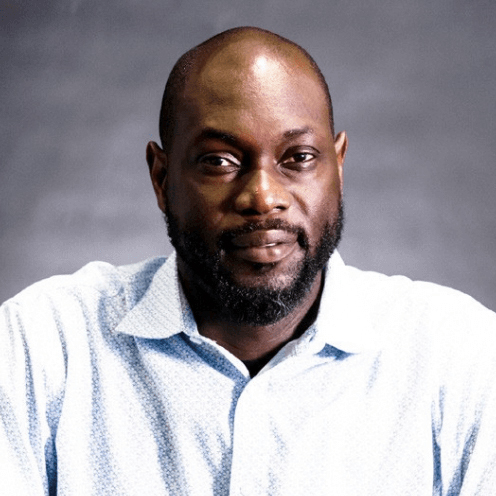 About the Author, Amadou Tall

Amadou Tall is Director of Entandem, a new company jointly owned by well-established copyright-collectives RE:SOUND and SOCAN to ensure music creators and publishers are compensated for the use of their music in public through simplified licensing. Music license payments are returned to music creators and publishers in the form of royalties, ensuring more music can be created.
---
---
---
Do you really need to walk 10,000 steps a day?
USA Today
Walking 10,000 steps a day is a good baseline to help you stay fit, but it isn't the one-size-fits-all goal you might think.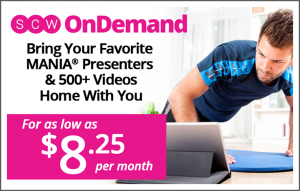 Fitness trackers such as Fitbit use the number as a default goal, but fitness experts suggest tailoring a step goal to an individual. Researchers traced the origins of the 10,000-step practice to a marketing gimmick from the 1960s and suggested some people don't greatly benefit from walking so much.
Harley Pasternak, a celebrity personal trainer who works with Fitbit, sets the goal of at least 10,000 steps for his clients. He explained in an email to USA TODAY that the step requirement, if it includes 30 minutes at a moderate intensity, satisfies guidelines for exercise set by the Centers for Disease Control and Prevention – 150 minutes of moderate-intensity exercise a week.
"I recommend to strive for 14,000 if you're trying to lose weight," he said.
Pasternak cautioned that the suggestion varies based on lifestyle, and for some people, setting a lower goal would be ideal.
10,000 steps was 'a marketing tool'
A Harvard study of nearly 17,000 women ages 66 to 78 found that those who walked 7,500 steps or more had the lowest mortality rate.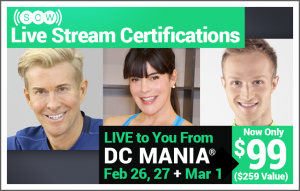 Even women who walked 4,400 steps had a lower mortality rate than those who were the least active and walked only about 2,000 steps. There were few, if any, additional benefits for the women who walked more than 7,500 steps.
I-Min Lee, a professor of medicine at Harvard Medical School and the lead researcher in the study, told USA TODAY the 10,000-steps-a-day recommendation was  developed in the 1960s by early pedometer makers.
"It got started as a marketing tool for a Japanese company," Lee said, referring to a Japanese pedometer released in 1965 called the "10,000 steps meter." She said there haven't been any scientific studies backing up that number. Asked why it became standard, she explained simply, "It's an easy number to remember."
How many steps should you walk?
Lee suggested walking 2,000 more steps than you usually walk every day.
You'll meet health guidelines by walking 10,000 steps a day – and it's not bad advice for younger people or those who have more experience with a fitness regimen. But Lee said that for older people and those who are less fit, the so-called magic number is demoralizing. She noted that for people who are inactive, setting too high a standard may discourage them from exercising entirely.
"If you're inactive and your goal is to become more active, then set a reasonable goal," she said.
The average American, according to Lee, gets 4,000 to 5,000 steps every day.
Although the Department of Health and Human Services lists a 150-minutes-a-week requirement, it makes it clear that any physical activity – no matter how slight – is better than none.
Read the original article here.
---
---
---
3 Career Killers to Avoid in 2020
By Nathalie Lacombe
Career Killer #1: Agree to provide a service in which you don't excel
Fitness is a reputation-driven industry. That means to the consumer's eye we are only as good as our last session/class/workout. We therefore need to strive towards excellence and continually sharpen our saw. This includes hard skills such program design, movement patterns, exercise science, equipment and modalities as well as soft skills such as communication, trustworthiness, and empathy.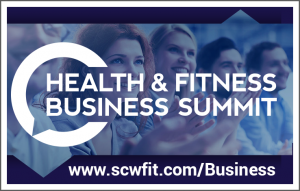 Instead
I know how tempting it can be to jump at a new opportunity presented, especially if the money is good. Before saying "yes!" I invite you to consider the following:
Is this close enough to my wheelhouse that I can quickly upskill and provide an excellent experience?
If it's out of my comfort zone and within a tight timeline, who in my network could I suggest that would nail it?
If the opportunity keeps popping up, do I need to reflect on adding this skill to my wheelhouse?
Career Killer #2: Believe it's your employer's responsibility to do your marketing
Gone are the days of traditional and expensive advertising that was only in the budgets of large corporations or even small businesses. We now live in a world where, thanks to social media, marketing is incredibly affordable and accessible to everyone therefore a must for us all.
Instead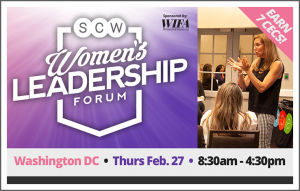 Even part-time fit pros are expected to promote themselves in order to drive awareness to their services and workplaces. You can easily begin establishing your brand based on what you already do phenomenally well:
Reconnect with your "why", the reason you dedicate yourself to helping others in their health and fitness goals. Then have a look at what you're posting on social media and make sure it reflects who you truly are and what you offer
Document what you do and who you impact: take photos and videos after your workouts and classes, show the world the "behind the scenes" of a dedicated fit pro.
Share some of your best tips, exercises, and insights on the social media platforms most used by your clients
Career Killer #3: Not paying attention to industry trends
It gets quite lonely on the ivory-tower of thinking only what we do truly serves people. Not knowing what the hottest trends in fitness have created stagnant careers and is often perceived as ego-driven by potential clients.
Instead
Stay in tune with trends so you can "ride the waves" and benefit from attention and investment in the marketplace thanks to the right philosophy:
Keep an eye out for trends reports from education bodies, influencers, and consumer publications. Differentiate between fads, which can be a great idea for a fun special event, and trends that have staying power therefore could be integrated into your offers.
Try it out for yourself! Then you can speak of it from a place of experience and gain an authentic understanding of what makes it so attractive.
Speak of trending fitness with positivity: use the phrase "if you enjoy…. then it's the right workout for you" when asked what you think of it. We ALL win when we have a mindset of abundance and collaboration.
Ready for 2020 to be a year beaming with success? Click here for FREE access to my 4-part video series 4 Steps to Propel Your Fitness Career and let me know which of the 4 will make the biggest impact for you!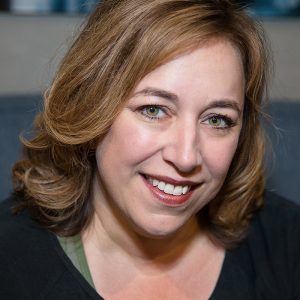 About the Author, Nathalie Lacombe

Mover, shaker and joie de vivre giver! Blending 25 years of international experience with degrees in psychology and exercise science, Nathalie will passionately share her inspirational insights. She uses her uniquely vibrant leadership style to make profound and lasting change with her team, clients and participants.
---
---
---
Big Game Buffalo Chicken
Recipe Runner
Baked Buffalo Chicken Wonton Cups are the perfect portable appetizer to serve for game day or your next party! You'll never suspect that the spicy, creamy, cheesy chicken filling was made with lighter ingredients!
The idea for these Baked Buffalo Chicken Wonton Cups came about because I wanted to make individual handheld bites where the filling is contained and spillage is less likely to happen. These portable, 2-3 bite morsels were the perfect neat and tidy solution and they'll be a hit at this year's Super Bowl!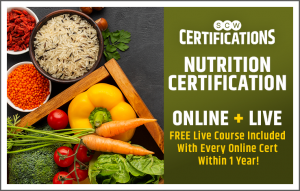 Generally when you buy wonton wrappers you fill them and then fry them. Since I'm not into frying my own food, especially deep frying, I decided to bake them. Making these cups is a two step baking process, but the good news is you can bake the wonton cups ahead of time and store them in an airtight container until you're ready to use them.
If making game day appetizers lighter isn't your thing, by all means use full fat ingredients or whatever you buy and eat at your house. I like to do a mix of lower fat ingredients and full fat.
Cheese, with the exception of mozzarella or cream cheese, is one of those ingredients that I don't believe should be reduced fat or worse non-fat! The texture, flavor and melting abilities are all wrong.
Ingredients I do think you can sub in the lower fat and not notice a difference are yogurt, milk, sour cream. I actually always use Greek yogurt in place of sour cream because I honestly don't really notice much difference in flavor or consistency. Since I always have Greek yogurt in my fridge for snacking, buying a container of sour cream never crosses my mind.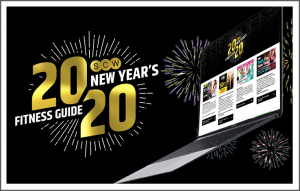 The filling for these Baked Buffalo Chicken Wonton Cups is a mouthwatering combination of shredded chicken, buffalo hot sauce, green onions, cream cheese, Greek yogurt and a little melted cheese on top. The lighter ingredients are undetectable in these bites, so even your least health conscious game day guests won't notice. Enjoy!
INGREDIENTS
12 wonton wrappers
4 ounces low fat cream cheese, softened
1/4 cup plain non fat Greek yogurt
3 tablespoons buffalo sauce, such as Frank's
1/4 teaspoon granulated garlic
2 green onions, sliced thin
1/4 cup shredded sharp cheddar cheese
1 large boneless skinless chicken breast, cooked and shredded
1/4 cup crumbled blue cheese
INSTRUCTIONS
Preheat oven to 350° F. and spray a muffin pan with cooking spray. Place one wonton wrapper in each muffin cup and bake for 6-8 minutes or until lightly browned. Remove from oven and cool while you make the filling.
In a mixing bowl, whisk together cream cheese, Greek yogurt, buffalo sauce and granulated garlic. Add in the green onions, cheddar cheese and shredded chicken and stir everything together until combined.
Spoon the filling evenly into the wonton cups, then sprinkle with the crumbled blue cheese.
Return to oven and bake for an additional 8-10 minutes or until the wontons are golden brown and the filling is warmed through.
Top with sliced green onions and additional buffalo sauce as desired.
See the original recipe here.
---
---
Give us your feedback on what interests you, and maybe YOU will make it in the SCW Spotlite!
Share Your Thoughts >>