---

SCW Spotlite: Issue 20
February 5, 2020
Enjoy this biweekly buzz about all things fitness. Fitness Pros are always on the go, so we'll leave the "Lite" on!
Artificial Sweeteners: Fact or Fiction | Spotlight on Billie | A Rock-Solid Marketing Plan | Is Your Career Taking a Toll on Your Voice? | Sweet & Spicy Baked Cauliflower
---
---

Artificial Sweeteners: Fact and Fiction
by Sam Roth, MA
As far as weight loss remedies go, few have been met with such an extreme blend of excitement and fear as artificial sweeteners have. These sweeteners, such as saccharin, sucralose, and aspartame have created vibrant discussion filled with misinformation as to their potential health effects.  Do they represent a safe, low-calorie alternative to sugar? Can they cause cancer? Do they actually contribute to obesity despite their low-calorie status? All of these questions are pertinent and hard to answer.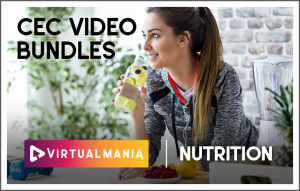 One of the central challenges of evaluating claims regarding artificial sweeteners is establishing sound science. Much of the early and current science relies upon animal models (specifically mice and rats) in order to evaluate the safety of these food additives. For example, the claim that artificial sweeteners, such as saccharin, causes cancer is rooted to animal research done in the 1970s. However, subsequent human research has not supported this link despite these well-established connections in animals. How could this be the case?
There are two main reasons which drive the common misunderstanding that artificial sweeteners cause cancer and are bad for us: 1. Mice are not human 2. The quantity of saccharin given to mice was supraphysiological (i.e., above a level that someone would normally consume). Let's examine these misunderstandings in detail.
Non-human animals are not humans. This seems trivial, but is often understated in conclusions derived from animal research. Humans and mice are remarkably similar in their basic biology; however, they are still separated by approximately 60 million years of evolution. That's a lot of time for species-specific differences to arise. This is why ANY finding in an animal model needs to be confirmed in humans.
Dosages are relative to body mass and clearance. In the case of early artificial sweetener research, mice and rats were administered excessive doses of artificial sweeteners that are not realistic when compared to normal consumption patterns in humans. In order to conduct reasonable science on the safety of compounds; dosages need to be realistic and representative of normal consumption patterns.
Another reason to establish solid science on artificial sweeteners is to determine mechanisms on how they may be damaging. Multiple population-scale studies have found correlations between artificial sweetener consumption and obesity. In simple terms, this means there appears to be a statistical association between these two variables. However, in science, correlation does not equal causation no matter how strong the correlation. Indeed, scientists who have analyzed and reviewed findings agree that artificial sweeteners cannot adequately explain the obesity correlation and think that other behaviors could possibly be connected to these correlations (Fowler 2016). Essentially, the issue in confirming the link between artificial sweetener consumption and obesity is people who are likely to overconsume these products are also likely to partake in other known unhealthy behaviors. In order to evaluate the health effects of artificial sweeteners, we need to establish how they impact the human body.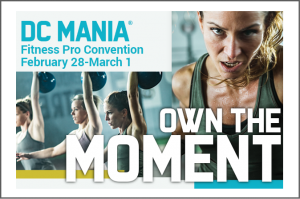 There are two plausible mechanisms that may explain the link between artificial sweeteners and obesity. The first mechanism is a disconnect between the sensation of sweetness and caloric consumption. Our bodies have known physiological responses to food that let us know that we are full. Many foods that are not as filling as they are calorically dense skew the nature of these responses and cause us to overeat. This is a known issue with products that are sweetened using sugar, but it appears to be amplified with artificial sweeteners. A study found that rats who are given artificially sweetened water snacked more than rats that are given water sweetened with sugar (Davidson et al. 2011). The exact reason for this behavior is unknown, but it is consistent with a large body of findings which show that overconsumption is common when there is a disconnect between the sensation of taste and caloric content. In essence, the sensation of sweetness that results from artificial sweeteners confuses our body to appropriately calibrate hunger to the amount of food consumed. While this finding needs to be replicated in humans, it provides a plausible behavioral explanation for why artificial sweetener consumption is linked to obesity.
The other potential mechanism is an alteration of the gut microbiome (i.e., the bacteria that colonize your intestines) by artificial sweeteners. The science on this is very unsettled (as most science on the gut microbiome is) and the initial causal link was established in mice and a few human subjects (Suez et al. 2014). The researchers in Suez et al. (2014) found that consumption of artificial sweeteners led to changes in the gut microbiome in both mice and humans alike. In particular, the use of artificial sweeteners caused changes in how those subjects absorbed glucose in their bloodstream. In the mouse subjects, they were able to establish a firm causal link by directly manipulating the mice gut microbiome. Additionally, this study replicated the finding in humans, determining that 5 out of 7 human subjects had a similar response in their glucose tolerance. However, two subsequent studies have failed to replicate these findings in human subjects over a longer period of time (Grotz et al. 2017; Thomson et al. 2019). One of these studies noted that the interaction of genetics and the microbiome may be more complex and harder to disentangle than prior expectations (Thomson et al. 2019). This highlights the need for further investigation in order to truly understand whether this is a relevant mechanism.
Therefore, at the present moment, there is no conclusive data supporting a direct causal link between artificial sweeteners and obesity. While population scale studies establish a correlation, it's still not known what is responsible for that correlation. It seems most likely that for some people in some circumstances consumption of artificial sweeteners is a bad choice. That may depend on your genetics, upbringing, environment, health, relationship with food, etc. Like anything in your diet, as long as it allows you maintain healthy energy balance, artificial sweeteners are not likely to be harmful. If you are not able to do that, then they are not a good choice. Overall, until firm evidence is present no one can make definitive recommendations regarding artificial sweeteners and health.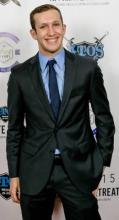 About the Author, Sam Roth, MA

Samuel J. Roth, MA is a PhD candidate in Bioinformatics and Systems Biology at the University of California, San Diego in Dr. Christopher Benner's lab. His research specializes in using next-generation sequencing technologies to understand gene regulation. He received his Master's at Wesleyan University in 2014 while working with Dr. Michael Weir on developing genome-wide peptide detection techniques. Sam is also a lifelong athlete with two personal training certifications. He was the captain of his college track and field and cross country teams while earning multiple All New England honors and currently practices Brazilian jiu jitsu under famed world champion Andre Galvao.
---
---
---

Spotlight in Spotlite: Billie Wartenberg
By Robin Taylor
The educational writers at SCW have decided to add a special focus once a month to teach you more about our fabulous MANIA® presenters!
We are so excited to share this month's SPOTLITE SCW presenter:  Billie Wartenberg!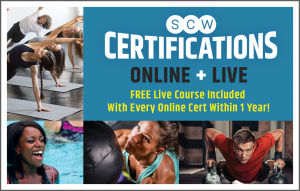 From the very first moment you meet Billie, you cannot help but notice several unforgettable features about this inspirational woman:  the draw of her genuine warmth, her exuberant energy, her deep desire to educate and encourage her participants about the tremendous benefits of movement and exercise! And, let's not forget those way too cute pigtails, her headgear and that incredible smile that she is always sporting.
Billie has been in the fitness industry for over 30 years, and she was the first winner of the Fitness Idol competition back in 2016 at FL MANIA®.  And a true WINNER is what Billie is!  She is a certified Group Ex Instructor and Personal Trainer, a WaterinMotion® Trainer & Champion and a Master Trainer for Barre Above™ and Tabata Bootcamp™.  She brings her high-energy, enthusiasm, and encouragement to every single session that she teaches and still has more left over to sprinkle on her many classroom fans! Billie is a generous giver of her education, her talent and herself!
Here are some fun facts about this amazing woman:
Billie is the beloved Fitness Director for the beautiful Trilogy 55+ Active Lifestyle Resort Community located in Orlando, Florida.  When not there, you can usually find her at an SCW Fitness MANIA® Convention or at Disney World with her family and many friends.  She loves the outdoors, people, animals, and life in general.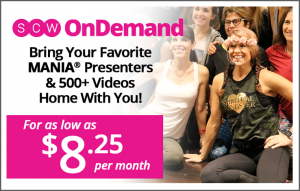 She has appeared in many videos that include Barre, Aqua, Active Aging, and WaterinMotion®.  Billie's videos can be found on SCW OnDemand (www.scwfit.com/ondemand). Some of her videos include Barre H2O, Power Body Barre, Multi-Generational Fitness and H2O Mixx.
Come and meet Billie, take her workshops and get to know her.  She will be presenting at DC MANIA, February 29 through March 1 at the Hyatt Regency Dulles in Herndon, VA.
Her workshops will include:
I Heart Barre– Heart health is key in our overall quality of life. This class will combine the best cardiovascular and muscle endurance training at the Barre while maintaining safety and functionality.
The Happy Medium- Often our Active Adults feel classes are either too hard OR too easy. Explore endless exercise options that are "just right" for your clients. Learn variations, modifications and progressions that will keep members engaged and continue to make fitness gains, reach goals and stay fit! In addition, use staple equipment most fitness facilities already have…tubing, loop bands, gliding discs, dumbbells, mats and chairs.
Creative Barre Warm-Ups Have you ever noticed that the hardest part of your class is just getting started? This session will guide you on how to create successful warmups for your members. Attendees will walk away with two brand new warm-ups and will be on their way to a GREAT Class!
For more information about DC MANIA® and to register, click here www.scwfit.com/DC.
If you would like us to put a Spotlight on a specific SCW presenter, please reach out to us at [email protected]. We always welcome questions, comments and feedback.  Hope to see you at an upcoming MANIA® or hear from you soon.
---
---
---

A Rock-Solid Sales and Marketing Plan
By Sean Greeley, NPE Founder & CEO
Does this happen to you?
You work hard on marketing your business.Get it working. Get busy training clients and stop marketing. Then wake up one day and realize "we need to do more marketing again!"
You're not alone. That's why we've put together this article- to help you more consistently attract the right new prospects and keep em' coming through your door all year long. 
It's "mission critical" to create a rock-solid sales and marketing plan to deliver the right quality and quantity of new clients your business needs each month to hit goals.
Read on to learn more about how you can craft a plan that gives you everything you need and then some.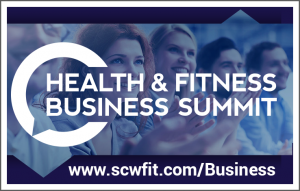 1. Get a clear vision for your success and develop a positive mindset.
All champions see the future before they create it. And whether in sports or business, success requires a clear vision and a mindset to go create that which you don't yet have and cannot see.
That's why the first step in creating any plan is to first answer the following questions:
What does success look like for your business?

When you visualize and see the future in your mind, what will it feel like when you've accomplished your vision?
2. Develop a profile of the perfect client you want to attract.
The most important element for the success of ANY business is ensuring you've got a great market to serve that's well-defined and easy to reach.
Get THIS right and everything gets easy.
Get this wrong, and there is no amount of good messaging, technology, or magic that will deliver results.
Here are the three questions to guide you in defining your market:
Who are they?
Where do they live or work?
Why do they buy?
3. A positioning statement that distinguishes your business from the competitors.
A positioning statement is an expression of how your service and brand fills a particular consumer need in a way that your competitors don't.
It must answer the following questions:
Who is your target market?

What's your category? 

What primary benefits do you provide your clients?

Why should they believe the claims you make about your services and how you can help them?
We've already covered target market, so let's talk about category.
There are many categories. The point is to define yours. Are you competing against other gyms? Other personal trainers? Other weight loss programs?
Ask your clients what they love most about working with you.
4. Create compelling offers that give your prospect a reason to respond.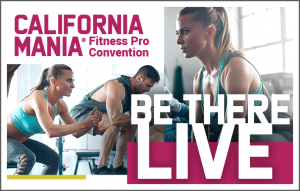 When you've got a well-defined market, and good positioning… then more than half your marketing battle is won.
But now it's time to go fishing.
And that means you've got to get the right bait on your hook.
Your "bait" in this case is your offer.
There are two types of offers: free and paid.
Free offers are generally used for list building in exchange for a prospect sharing their contact information OR to move them forward in a simple sales process.
Examples of free offers include case studies, guides or reports, cheat sheets or handouts, toolkits, free trials, free workshops, quizzes or surveys, assessments or tests, and consultations.
Paid offers on the other hand qualify a prospect for a larger sale, or discount an existing product or service offering in order to generate response.
Examples of paid offers include trial periods of services (less than 30 days is best for fitness service offerings), assessments or evaluations, and more.
5. Messaging that connects emotionally with your prospect.
Messaging is all about how you communicate with your prospects. What do you say to them in order to inspire them to take action?
Imagine you're knocking on their door, they open and you've got 5 seconds in order to keep them interested enough to invite you in.
What will you say?
Here are some questions to guide you in the right direction:
What problem(s) does your prospect want to solve?

What goal(s) do they want to achieve?

How do they feel about their problem? What pain is it causing them?

Why does the goal matter to them? How will they feel once they've achieved it?

What positive benefits do they hope to gain with your services?

What are the negative consequences of not taking action?
If this were easy, then everyone would be a good copywriter.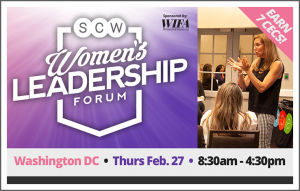 6. Consistent application of good marketing strategy applied across all phases of the Fitness Marketing Lifecycle.
The Fitness Marketing Lifecycle is the process by which a person evolves from knowing nothing about your business, to raising their hand to learn more, to becoming a client, and then eventually becoming a raving fan who tells everyone they know about you.
Each step of the lifecycle is important. And at each step, you'll adjust the way you communicate, the messages you deliver, and the call to action you make.
There are many ways to attract and nurture prospective clients to your business.
Just remember, when you own a local service business, don't get stuck behind the computer.
It's easy to get caught behind a desk… especially when you're crafting a marketing plan or working on digital advertising.
But relationships are the goal of all your planning and activity, so don't forget what matters most.
Get out and build relationships in your community!
Putting It All Together (Plan)
As you work through assembling the components of your plan, it's then time to put it all together.
Here are a few important considerations in that process:
Assess where your business has the greatest opportunity for immediate improvement (in every business there are 'easy wins' that can move you forward quickly… identify them and take action).

Determine your available resources (time, money).

Create a plan and start moving forward.

COMMIT to doing whatever is necessary to reach your goals.

Track your results, adjust as needed, and "upgrade" your plan to reach your goals faster.
Best Practices
-Lots of business owners try to craft a yearly plan.
-While that can be helpful, try just focusing on 90 days at a time.
-A lot of changes happen quickly in a growing business.
-If you can get your marketing working 2-3 months ahead, you'll be light years above your competition.
-And the most important aspect of every plan is consistent action.
-Consistency with marketing will grow your business from a stage 2 to stage 4 business (and well beyond).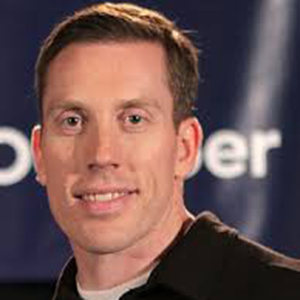 About the Author, Sean Greeley

Sean Greeley, Founder and CEO of NPE, has an unrelenting passion for empowering fitness business owners to grow their business and create the life they want. Since 2006, NPE has helped over 45,000+ fitness professionals and business owners in 96+ countries grow to the next level. NPE has been listed 8x on the Inc 500/5000 list of fastest growing companies, and is a global team with offices in Los Angeles, London, and Sydney. Register for our NPE's free "Turn Your Fitness Passion into a Profitable Business!" eCourse and get the step-by-step strategies, systems, and secrets you need to earn a professional income doing the work you love at: www.NPEandSCW.com 
---
---
---

Is Your Career Taking a Toll on Your Voice?
NY Times
Coco Cohen is a triathlete. She has competed in Ironman competitions, has a black belt in karate and is a trained sword fighter.
But nothing could quite prepare her for the trials of shouting at top volume all day, several days a week, to her classes at Columbus Circle Equinox health club, where she is a manager and group fitness instructor. It turns out that shouting repeated encouragements during spin class — "Rise out of the saddle and push!" or "Trust yourself!" — is an occupational hazard.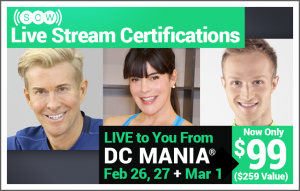 "I sounded like Kathleen Turner on a downward spiral," said Ms. Cohen, who, in a compounding irony, is also a trained professional singer. (She spent her 20s belting out standards by Pink, like "Glitter in the Air" and "Who Knew.") As her voice grew huskier and the nodes on her vocal cords grew more callused, it took just one cough — the kind you make when water goes down the wrong pipe — for Ms. Cohen to get vocal paralysis. She could barely speak above a whisper, if at all, and had the same type of surgery that Julie Andrews had in 1997 after starring in "Victor/Victoria" on Broadway. (Ms. Andrews's surgery was botched and left her unable to sing, but Ms. Cohen described hers as successful.)
Talk to surgeons and speech language pathologists, and you quickly learn that there's a whole universe of professionals at risk for vocal damage whose job descriptions, technically, do not emphasize the use of their voices at all. Like teachers, for instance. Also lawyers. And a growing number of group fitness instructors like Ms. Cohen.
"This is a group that is so mindful of being healthy and taking care of their bodies, but their voices are really neglected," said Leanne Goldberg, director of Grabscheid Voice and Swallowing Center at Mount Sinai Hospital in New York City.
Comprehensive data on this particular population is limited, but a small body of evidence suggests that fitness instructors are now among those at high risk. In 2016, Christine Estes, a speech language pathologist at the Weill Cornell Medicine Sean Parker Institute for the Voice, noticed that her patients featured a recurring cast of fitness instructors. She decided to conduct a study of them over a two-year period. What she discovered amazed her: They had polyps. They had nodules. They had hemorrhages. Real damage to the vocal cords that needed real treatment. All 24 were referred for behavioral treatment, and 10 opted to have surgery.
Instructors typically average around 15 classes per week, some starting as early as 5 a.m. Many lead several classes back-to-back, with almost no breaks in between. Throughout the day, they're shouting directives — often while demonstrating the moves they're describing — over loud, upbeat music and, in some cases, competing with the noise coming from treadmills, stationary bikes and clanging weights.
Most of all, they're motivating their clients to push themselves, and that motivation generally takes the form of volume. And while most instructors do wear microphones, those devices may not help much if the studio has a low-quality sound system, or if the instructors don't know how to use them to their vocal advantage. A result: Many instructors compromise their vocal health by giving what is a very taxing performance.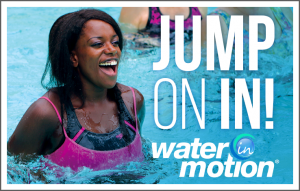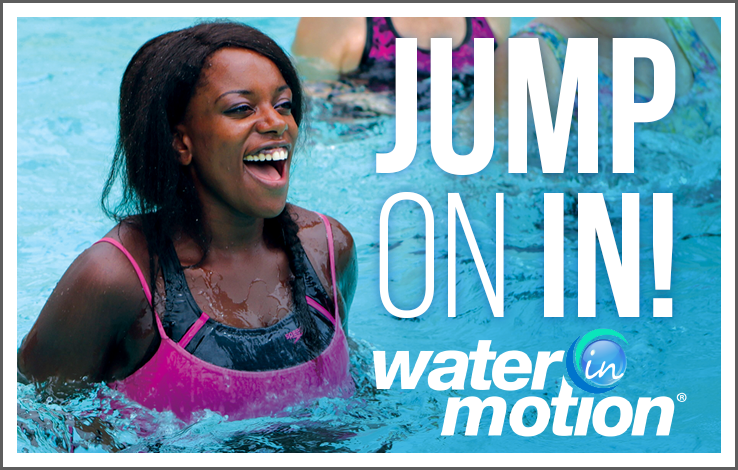 Complicating matters even further, the fitness industry has grown more competitive in recent years — in no small part because gym members can rate their instructors online, leaving reviews that someone was "inspiring." As the industry becomes more exacting, so do instructors' appetites to be the very best at their jobs. New instructors "are hungry," Ms. Cohen said. "They'll teach class after class, and I've started to warn them: Your voice will be gone."
Patrick Frost, now a Nike Master trainer and the creator of Frostfit, started his fitness career nearly a decade ago at Barry's Bootcamp, a full-body treadmill-and-weights workout studio with locations around the world. He quickly rose through the ranks and, by his account, was teaching close to 22 classes per week.
"Talk to any other instructor," he says. "If you say you teach 22 Barry's Bootcamp classes a week, they'll tell you 'that's insane.'" Which is probably why, about two years into his job, Mr. Frost was frantically casting around for last-minute subs and calling in sick.
"Sometimes I'd wake up and not even know if I had a voice," he said. He soon discovered he had major vocal cord polyps, with some hemorrhaging. To conserve his voice, Mr. Frost often found himself choosing between his career and his social life. He eventually had surgery in February 2015. As part of his recovery, Mr. Frost had to be diligent about his at-home exercises, warming up his voice by doing trills and repeating lines he'd say to his classes ("My name is Patrick Frost, Frost like the snowman") at various volumes and pitches. "Mind you, I'm doing this in the shower, at 5 a.m., getting ready for work and dating somebody brand-new," Mr. Frost said.
Stories like Mr. Frost's are becoming more common as the industry expands. (According to the Bureau of Labor Statistics, employment for trainers is projected to grow 13 percent by 2028, faster than most occupations.) Take the case of Gerren Liles, for instance. He works not only for Equinox, but also for Mirror, a fitness start-up that streams fitness classes right into a person's home. With that, Mr. Liles's class load went from 14 per week to 25. Even before joining Mirror, he had vocal problems, and his expanded schedule only exacerbated them. Mr. Liles said that when it became "really, really painful," he underwent surgery this past March, posting photos on Instagram.
"I needed to be able to present myself at my best," Mr. Liles said, explaining his decision to have the operation. His career had reached a point where his future depended on the strength of his voice. It wasn't just enough to look good; he had to sound good, too.
"These people are vocal athletes," Ms. Goldberg said.
Many fitness instructors work freelance and may not have health insurance that covers treatment for vocal injuries. If they defer treatment, the damage can get worse. Instructors and experts alike say that education about vocal health should be required for new hires.
Some trainers are taking the initiative independently. At Equinox Columbus Circle, for example, Ms. Cohen said that she and a colleague organized a few sessions for other instructors focused on vocal health and made some information available to other instructors online.
Practicing good vocal hygiene includes staying hydrated; keeping studio music at lower levels; reducing unnecessary patter; and, when possible, leaving space between classes. Most important, though, it means instructors must develop the same vocal habits as professional singers. Namely, they need to warm up. A few minutes of humming, lip trills or resonance exercises can go a long way. And Ms. Estes recommends keeping most headset microphones two finger-widths from the corner of the mouth, but this can vary based on the amplification system.
"You think you don't need something, like warming up your vocal cords or drinking that extra glass of water," Ms. Cohen said. "But you do."
Read the original article here.
---
---
---

Sweet & Spicy Baked Cauliflower
Healthy Fitness Meals
What a fun and delicious way to make baked cauliflower. Tired of having baked cauliflowers that are just bland and needs a boost in the flavor department? This sweet and spicy cauliflower recipe is for you. Easy to make and bursting with flavor it will be hard to have only one serving. I know there are so many cauliflower recipes out there these days but you have to try this one!
Can You Eat Cauliflower on Keto?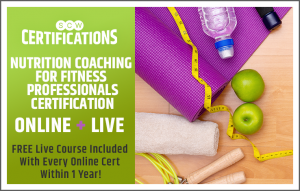 Cauliflower is very similar to Broccoli and is low in carbs. Even though this particular baked cauliflower recipe is not keto-friendly because of the sweet and spicy sauce that's added to it, generally simply baked cauliflower with no added sugary sauces are keto-friendly. They are a great cruciferous veggie with 1.5 grams of net carbs per half a cup.
Sweet and Spicy Baked Cauliflower
Cauliflower baked to perfection and topped with a sweet and spicy sticky sauce.
Ingredients
1

 

Large

 

Head Cauliflower

 

cut into bite-sized florets

Cooking Oil Spray

1

 

Tsp

 

Garlic Salt

Salt and pepper, to taste

1

 

Tbsp

 

Green Onions

 

sliced

1

 

Tbsp

 

Sesame Seeds
For the Sweet and Spicy Sticky Sauce:
¼

 

Cup

 

Honey

2

 

Garlic Cloves

 

minced

¼

 

Cup

 

Low sodium soy sauce or coconut amino

1

 

Tbsp

 

Sriracha

1

 

Tbsp

 

Hoisin Sauce

1

 

Tsp

 

Gluten-free flour or cornstarch
Instructions
Preheat oven to 400 degrees F and line a baking tray with parchment pepper.

Arrange the cauliflower florets in a single layer onto the prepared baking tray and spray with cooking oil. Sprinkle with garlic salt, and pepper, and using your hands toss well to coat.

Bake in the preheated oven for 15-20 minutes, until it starts to brown on the edges. While cauliflower is cooking, combine all the sauce ingredients into a small saucepan and whisk until well incorporated.

Place the saucepan over medium heat and stir frequently, until sauce thickens about 4-5 minutes.

Once the cauliflower has finished baking, remove from the oven and allow to cool for a few minutes.

Pour the sauce over and toss until fully coated. Top with green onions and sesame seeds and enjoy!
Notes
Nutritional facts:
Please keep in mind that the nutritional information is calculated using a nutrition facts calculator. It is a rough estimate and can vary greatly based on products used.
Nutrition
Calories: 
152
kcal
 | 
Carbohydrates: 
33
g
 | 
Protein: 
6
g
 | 
Fat: 
2
g
 | 
Saturated Fat: 
1
g
 | 
Cholesterol: 
1
mg
 | 
Sodium: 
1328
mg
 | 
Potassium: 
678
mg
 | 
Fiber: 
5
g
 | 
Sugar: 
23
g
 | 
Vitamin A: 
15
IU
 | 
Vitamin C: 
104
mg
 | 
Calcium: 
74
mg
 | 
Iron: 
2
mg
See the original recipe here.
---
---
Give us your feedback on what interests you, and maybe YOU will make it in the SCW Spotlite!
Share Your Thoughts >>