---

SCW Spotlite: Issue 28
October 22, 2020
Enjoy this biweekly buzz about all things fitness. Fitness Pros are always on the go, so we'll leave the "Lite" on!
Apple Fitness+: A New Engaging & Personalized Fitness Experience Comes to Life with Apple Watch | Live & Better Than Ever | Active Aging & COVID in Our Clubs | Using Royalty-Free Music in Live Stream Fitness Classes | 3 Exercises to Live a Better Life |  Pole Yoga: The Healthy Pick-Me-Up |  6 Simple Strategies for Portion Control
---
Apple Fitness+: A New Engaging & Personalized Fitness Experience Comes to Life with Apple Watch
by Apple
Apple recently unveiled Fitness+, the first fitness experience built for Apple Watch, arriving later this year. Apple Fitness+ intelligently incorporates metrics from Apple Watch for users to visualize right on their iPhone, iPad, or Apple TV, offering a first-of-its-kind personalized workout experience. Everyone from beginners to committed exercisers can access studio-style workouts delivered by inspiring world-class trainers and underscored by motivating music from renowned artists, making it easier and more rewarding for customers to exercise, whenever and wherever they like.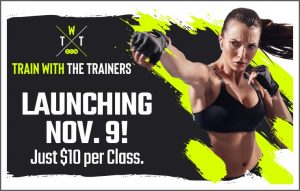 "We're so excited to energize our customers with new ways to get active and stay active with Apple Watch," said Jay Blahnik, Apple's senior director of fitness for Health Technologies. "With diverse studio workouts that are suitable for all ability levels, led by a phenomenal group of unique trainers, and an approachable program designed for beginners all the way through to the fitness enthusiast — as well as the flexibility to work out anywhere — there's something for everyone. We know Fitness+ will take working out with Apple Watch to the next level with unparalleled engagement, convenience, and inspiration."
Intelligence and Engagement
Apple Fitness+ delivers personalized recommendations to help customers quickly get to their next workout, and uses Apple Watch to provide an engaging, immersive experience to help them stay motivated throughout.
Using a custom recommendation engine, Fitness+ considers previously completed workouts and intelligently suggests new options that match the workouts users select most often, or something fresh to balance their current routine. Customers can also use an intuitive filtering tool to choose what is most important to them when looking for a workout, whether it's the workout type, the trainer, the duration, or the music. For Apple Music subscribers, favorite music from Fitness+ workouts can also be easily saved and listened to later, whether in a workout or otherwise.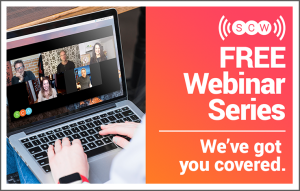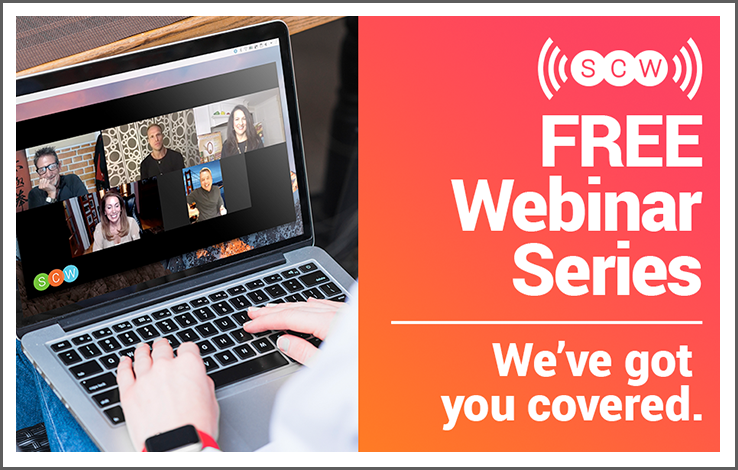 When a workout is selected and started on iPhone, iPad, or Apple TV, the correct workout type will automatically start on Apple Watch. During the session, the metrics from Apple Watch are shown on the screen and come to life for moments of inspiration. For example, when the trainer says to check heart rate or begins a countdown timer, those numbers will animate on the screen. And for customers who like to push themselves with a little healthy competition, the optional Burn Bar shows how their current effort stacks up against anyone who has done the same workout previously.
The familiar Activity rings from Apple Watch also appear on screen, highlighting the wearer's progress and launching an animated celebration as they close. With Activity Sharing, users can enable friends and family to see Fitness+ workouts completed, and workouts can also be shared to their favorite social media channels.
At launch, customers can conveniently find Fitness+ in the tab located in the new Fitness app on iPhone, which will also arrive on iPad and Apple TV.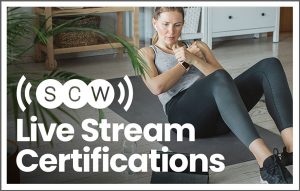 Studio Workouts
Apple Fitness+ will launch with the most popular workout types including Cycling, Treadmill, Rowing, HIIT, Strength, Yoga, Dance, Core, and Mindful Cooldown, and each is accompanied by music thoughtfully curated by the trainers. Each week, the team of Fitness+ trainers will deliver fresh workouts from the studio across a range of lengths, disciplines, and music genres so there are always new workouts to explore.
Welcoming customers who are brand new to fitness or starting up again, an Absolute Beginner program built into Fitness+ will help coach the basics of movement and exercise, and give customers an option to prepare for Studio Workouts.
Customers can use any brand of equipment with Fitness+, and many workouts can be done with no equipment at all or just a set of dumbbells. For those who start a Treadmill session with Fitness+ on Apple GymKit-enabled machines, the workout will prompt customers to tap to connect their Apple Watch so metrics are in sync.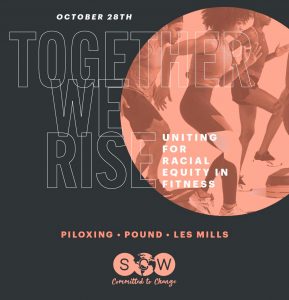 Introducing the Fitness+ Trainers
At launch, Fitness+ features a team of celebrated, charismatic, and passionate trainers who are specialists in their fields, working as a collective team to design and create outstanding fitness content, and appearing in each other's videos welcoming everyone into the experience.
Each trainer has their own unique, inspirational story that transcends the screen. Spanning professional athletes, yogis, personal trainers, martial artists, health coaches, gymnasts, Ironman champions, marathoners, fitness club founders, and many others, Fitness+ trainers will offer an inviting, multidimensional experience for all.
Privacy
Privacy is a fundamental human right and one of Apple's core values. As with all features, particularly those related to health, Apple Fitness+ is designed with privacy in mind. All Apple Fitness+ workout recommendations are powered using on-device intelligence. When using Fitness+, all workout data is saved to the Health app on iPhone, and neither calories nor the workouts and trainers users choose will be stored along with their Apple ID.
---
---
---

Live & Better Than Ever
by Robin Taylor
We have all heard over and over, change encourages growth. As SCW Fitness Education continues to change and pivot, we also continue to grow. Announcing a NEW and better than ever 4th Live Stream MANIA® Fitness Pro Convention.
NEW Sessions, NEW Presenters, NEW Certifications and NEW Sponsors. The buzz of excitement is getting loud, just like a crowd at a baseball game. Come November 6-8th, Personal Trainers, Group Exercise Instructors, Gym and Studio Owners, Fitness Managers and many others from the United States and countries around the world like Germany, Italy, United Arab Emirates, Uruguay and Poland, will gather on ZOOM to learn the latest in HIIT, Group Exercise, Active Aging, Body/Mind, Barre, Cycle, Aqua, Nutrition, Business, Pre-recorded sessions and much more.

Last May, SCW only offered eight certifications one day prior to Live Stream MANIA®. This time we are offering 23 fully accredited certifications of the most popular topics and presenters available in the fitness industry. Among the certifications available, 16 are led by SCW's brightest presenters, as well as programs by Barre Intensity®, MashUP®, Schwinn®, Strong Nation®. WaterRower®, and Zumba®.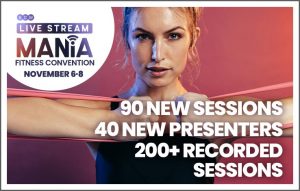 On Friday, November 6th, an online crowd of over 1000 participants are expected to join their favorite presenters, along with 90 NEW up and coming Fitness Presenters. MANIA® has gone global with presenters not only from across the United States, such as Jessica Maurer, Dane Robinson, Christine Conti and Giovanni Roselli, but from other countries across the globe such as Australia, Canada, and the UK, like Paul Bedford, Dominic Gill, Mo Hagan, Claire Barker-Hemings, Nathalie Plamondon-Thomas and Helen Vanderburg, will be feeding this eager bunch of attendees, ready to devour the latest information available in fitness.
This NEW edition of Live Stream MANIA® jumps from 9 meeting rooms offered last May to 12 rooms, including 200+ sessions offered over three days. Even registration options are NEW. Attendees can now choose either Live Stream MANIA® for $159 (reg. $259) or Live Stream MANIA® ALL ACCESS for $199 (reg. $399), which provides 2 months/60 days post-event PRE & LIVE recorded sessions. All attendees receive one month of Royalty-Free Music from Power Music. There are even special prices for 2nd, 3rd & 4th time Live Stream MANIA® attendees.
Participants will earn 20 CEC/CEU's from organizations like SCW, ACE, ACSM, AEA, AFAA, NASM, and more. They also have the option to pick their own sessions and go in and out of meeting rooms as they wish. These exuberant fitness professionals have the opportunity to jump, lift, cycle, splash (on land), train, focus and listen out of the comfort of their own home or personal space.

SCW Founder and CEO, Sara Kooperman, JD said "An overwhelming response, 100% to be exact, of previous Live Stream MANIA® attendees, said they would all recommend this event to others."
"Live Stream MANIA was really great and I learned so much! I have to say it was the best MANIA ever for content and the presenters were just amazing! You guys really did it right!"
– Jimmy R.- Live Stream MANIA® August 2020 Attendee
More changes included in this NEW Live Stream MANIA® event is the Virtual Expo Sponsor Showcase. Sponsorship has more than tripled for this event since May, bringing the SCW sponsor count to 27 desirable and enticing partners. Virtual Expo passes are free and Partnership opportunities are still available. Now is the perfect time to join a winning team.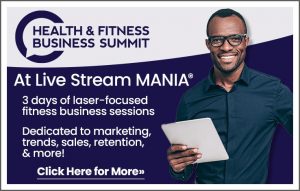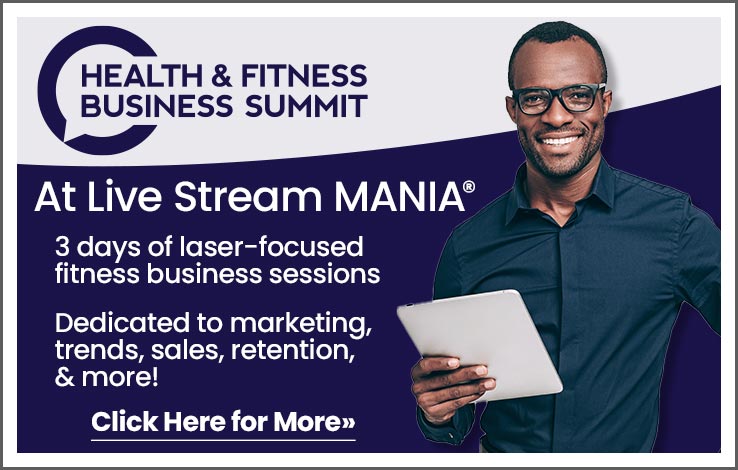 Overall feedback from previous Live Stream MANIA® hit a home run. Many of the attendees had been to previous in-person MANIA® Conventions, some more than 10 shows. They were very pleased with the total quality, selections, presenters and variety of workshops. The upcoming November convention offers a winning lineup of NEW sessions and NEW presenters. The cost, only $159 for three full days of lectures and hands-on workshops or $199 including post event recorded videos, can't be beat and to top that deal, anyone who registers gets a FREE month of access to Royalty Free Fitness Music. For more information, take a Tour of Live Stream MANIA® and register here for the NEW SCW Live Stream MANIA®.
---
---
---

Active Aging & COVID in Our Clubs
by Tricia Paterakos
Fitness facilities across the U.S. have slowly begun the process of reopening their doors. For those of us who return in order to achieve a regular fitness regime, know that we have to abide by the health and safety precautions established by the facility. Even with all the rules and regulations, many attendees don't feel completely comfortable. One group, in particular, is at an even higher risk.
How are our Active Agers supposed to stay fit and keep moving when they know they are taking a chance? What happens when a wellness center has members who attend and unknowingly spread COVID-19? Here is your chance to revisit two of SCW's popular free weekly webinars, Active Aging Health & Wellness After the Pandemic and After We Open, When COVID-19 Cases Strike Our Clubs & Communities. Read on to learn more about these issues and take the time to check out the rest of the webinar archives for more information on important topics that could help you survive the situation we all face.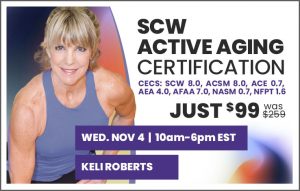 ACTIVE AGING AFTER THE PANDEMIC
After months of quarantining and socially distancing, the entire fitness community is suffering, especially older adults. These individuals have been cooped up at home, probably not moving around too much, let alone exercising. This inactivity can lead to diminished muscle mass, higher body fat and noticeably poor posture. On top of the physical effects the pandemic has had for this age group, they are also struggling emotionally. Many are understandably very afraid of COVID-19 and the serious impact it could have on their health.
The SCW webinar, Active Aging After the Pandemic, provided an informative discussion featuring Sara Kooperman, J.D., Leslee Bender, Andrea Metcalf and Ann Gilbert. Each fitness pro discussed how they believe active aging will shift as a result of the pandemic and how fitness owners and instructors can prepare for these changes.
So how can we best serve the older adults in our communities? And how do we address the overwhelming fear they're experiencing?
Hyper-communicate. If you're unsure of something, admit it! Be open and upfront with the information you do have, and always keep staff and members in the loop. Moreover, know how to best communicate with each age group. Opt for more traditional forms of contact, like phone calls and handwritten letters, for older adults.
Clearly outline new procedures and regulations. Many clubs and studios are changing policies and procedures in order to meet state regulations. These procedures optimize cleanliness as well as the safety of your members, so be sure to communicate these updates with everyone.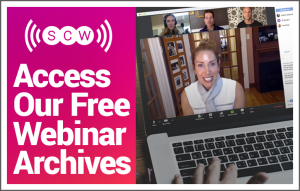 Educate your staff! It is imperative you properly train your staff on new procedures and policies. If your staff is calling members, provide a script to ensure all points are covered and any relevant questions are answered.
Emotionally feed your clients. With so many changes taking place, it's important your members feel comfortable and safe, so be flexible with the way you offer services. It may take a while for the more cautious folk to rejoin the club, which is why it's important to utilize virtual mediums. You could also set aside a few less busy hours of the day for the older population to come in and feel less overwhelmed by the club's traffic.
If you're unsure about what policies to put in place, a general rule of thumb is to err on the side of caution, make it safe for the most fearful person. These times pose drastic changes to the fitness industry, changes that will trickle down into each of our businesses. Adjustments will need to be made continuously, so we must be prepared to pivot.
With these changes in mind, you should have your members sign an updated consent form upon returning to your gym. See our recommended format here. Additionally, take advantage of client testimonials, and have attendees provide feedback on the cleanliness of your gym to entice others to come back in.
For more information on active aging programming moving forward, such as beneficial at-home exercises and managing aquatic activities within your facility, view our full webinar here!
WHEN COVID CASES STRIKE OUR CLUBS & COMMUNITIES
As a majority of fitness clubs and studios are opening back up, we see common worries strike the minds of club owners. Regardless of enhanced safety measures and limited capacities in place, some may still be wondering, what do we do when COVID strikes our members and staff? And, what is the protocol if, and when, it happens?
Join Sara Kooperman J.D., Bill McBride, Chris Stevenson and Emma Barry for helpful guidance on how to reduce the spread of COVID in your facility. These brilliant business owners discuss personal philosophies on how they make informed decisions regarding the safety of their clubs.
First and foremost, follow state and local guidelines. These regulations are put in place for a reason, and we must agree to them. However, in some areas, safety precautions such as temperature checks aren't mandatory. But that doesn't mean your club has to operate at the base level of guidelines. It's the club owners responsibility to protect the members and staff alike. The best bet is to always err on the side of safety, by requiring masks and social distancing policies.
When making decisions where state regulations may be confusing, take into account your individual facility and your gym's ability to execute this safety measure. You may have to make these decisions on a case-by-case basis — such as, only checking temperatures for larger classes where social distancing may be compromised.
However, you must keep in mind there is a certain level of personal responsibility, and a club can only diminish the risk of COVID so much. Checking temperatures and wearing masks will lower the risk but won't remove it completely.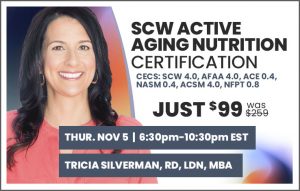 Apart from taking an initiative in sending members who show visible signs of illness home, clubs are restricted on what they can do. Always remember to do what is best for your members, and if you're wondering whether to send a member home, ask all the pertinent questions and be smart about your decision.
Additionally, do everything in your power to adequately train your staff. Put interactive training sessions in place to ensure they are well-equipped to deal with different issues, whether it be a member refusing to wear a mask or declining a temperature check. Whatever rules your facility puts in place must be enforced, so be sure your staff is well aware of all updated regulations.
When it comes to communication, over-communicate. Prioritize clarity and transparency with your members and be sure to empower them! They should feel safe and comfortable in your facility.
If you're unsure where to start, research what others are doing in your area and mimic that. If it works for your club, great! If not, change it up. If you're not sure if something is working or not, distribute surveys to your staff and members — there's no better way to understand the customer experience.
These decisions are certainly not "one size fits all." So, when in doubt, include integrity and honesty in your decision-making, and remember we are all learning together. For more information on how you can reduce the risk of COVID hitting your gym, watch our full webinar here.
Don't forget to join SCW every week for the free webinars to learn more valuable information in order to protect yourself, your co-workers and your facility.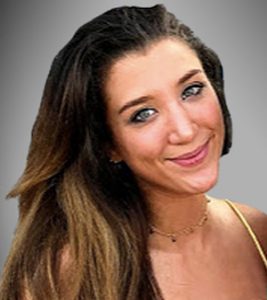 About the Author, Tricia Paterakos

Tricia Paterakos is a recent graduate of Indiana University with a Bachelors in Advertising and minor in Psychology. Growing up as a tennis player and dancer, she is passionate about staying fit and healthy. In her free time, Tricia likes to run, write and spend time with her family.
---
---
---

Using Royalty-Free Music in Your On Demand and Live Stream Fitness Classes
by David Petty
When COVID-19 forced many gyms to close back in March, the group fitness industry was forced to find new ways to connect with their clients. Many instructors decided to take their classes online and the big question became – what music are we allowed to use in our live videos?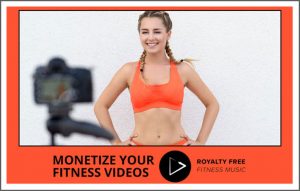 There is a lot of debate and discussion around what publishers call "Synchronization" licenses. At present, publishers claim that you need to procure one of these licenses to play their songs in your videos. It's important for us all to remember, there is nothing in copyright LAW that defines or even mentions "Sync" licenses. There are arguments being made that "Sync" is an inadequate classification and payment to value structure. The argument is that the license (and payment) should align with the actual views of your video. This is much closer to what is called a "Mechanical" license. This license is compulsory (meaning they MUST give it to you) and has fixed rates that are paid monthly to the owner of the song.
However, these are not battles we recommend you, as an individual instructor, take on yourself. Just know that as the digital world evolves and music rights modernize, issues will certainly change – hopefully to our benefit. Right now, what publishers are demanding is too time consuming and far too expensive. The net result of publishers making "Sync" claims is you may often find popular music getting muted in your videos.
Seeing the direction that the group fitness industry was headed; we quickly pivoted our entire business in an effort to support instructors who wanted to teach virtual classes, and record and monetize fitness videos. We launched an entire website that gives instructors access to 32-count premixed albums and thousands of tracks with a monthly subscription license. This music may not be recognizable compared to the songs you hear on the radio – but we've emulated the styles, songs, and feel of songs so you can still capture the energy and vibe you need in your class – all with YOUR 32-count fitness needs in mind!
Royalty Free Fitness Music is a premier subscription service that gives you the synchronization rights to use our virtual class music for your fitness video projects. While a "sync" license would usually cost several hundred dollars per video, this subscription gives you unlimited "sync" licenses for one monthly (or yearly) price.
Your subscription provides access to:
• All premixed albums currently found in our Virtual Class Music section (new albums released weekly)
• Access to ClickMix to create custom mixes using royalty free single songs
• The ability to download royalty free single songs from our library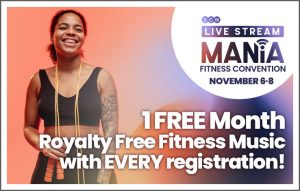 Royalty Free Fitness Music is designed for Group Fitness Instructors, Visual Fitness Content Producers, YouTubers, Podcasters, and other individual video content creators who wish to monetize their videos. The subscription service issues you a license and gives you the rights to create an unlimited number of videos using the royalty free music during your membership term. For more information on pricing plans please click here.
The subscription grants you a non-exclusive, worldwide license to download, modify, distribute, and use music from Royalty Free Fitness Music for video projects which contain music in the background. It also allows you to use our music in your video productions and monetize them in the following ways:
• Social Media platforms (Facebook, Instagram, Tik Tok)
• Video streaming services (YouTube, Vimeo, Twitch)
• Virtual Conference Platforms (Zoom, Webex)
• Videos hosted/embedded on a website
• On-demand services
Even as gyms begin to reopen, the reality remains that online fitness classes and virtual fitness businesses are here to stay. Make sure you're protected with the proper licensing and use the absolute BEST royalty free fitness music in your fitness video projects!
We encourage you to search the FAQ's at Royalty Free Fitness Music. You can also learn more about Royalty Free Fitness Music and visit with them in the Sponsor Showcase during the upcoming SCW Live Stream MANIA®, November 6-8. When you register as an attendee, you receive a free month of subscription service from Royalty Free Fitness Music (a $49.95 value.).
---
---
---

3 Exercises to Live a Better Life
by Giovanni Roselli
Nutrition, exercise, sleep, recovery, mobility, and motivation all play a part in our health puzzle. No matter the subject, the issue always ties back to this point – all of these elements play an important role in having the best quality of life possible. A term often associated with this mentality is ADLs, short for Activities of Daily Living.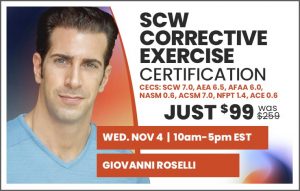 What Are ADLs
There are six fundamental activities of daily living:
– Bathing: getting into and out of a tub or shower
– Dressing: putting on any necessary items of clothing, as well as undressing
– Transferring: getting into and out of a bed, chair, etc.
– Toileting: getting to and from the toilet
– Continence: maintaining control of bowel and bladder function
– Eating: the ability to feed oneself
Performing most ADLs require our major joint systems to have a certain amount of flexibility, strength, and balance to perform each task. One of the top questions that I'll often get is: "So what are the best exercises to help as I get older?" In my opinion, there are 3 exercises that we can all benefit from to help us age as gracefully as possible. Keep in mind that there are a ton of exercises of which I could list.
Deadlift
How many times have we heard about that person's "back going out" when they went to pick up something off the floor?
Getting in and out of a chair? It starts with a good deadlift/hip hinge. Your hips travel back with a softening of the knees, then your knees bend more, as you continue lowering yourself down onto the chair. Otherwise, it's the guy who needs to hold onto something in front of them, bend his spine forward, and flop down quickly onto a seat.
We are constantly taking things up and off the floor, whether that be our children, pets, a box full of certain supplies, a laundry basket, and the list goes on and on if you really think about it.
Some of the best fitness coaches and educators in the world today will actually say that the deadlift may be the most important exercise for longevity and overall body strength.
Carry
And sometimes, not only do you need to pick something up, but then you need to carry it around as well. Groceries, that laundry basket you just picked up, and a suitcase are more of the common examples. Between wrestling competitions and presenting fitness lectures, I have taken tons of flights over the years, and the amount of people who cannot even put their luggage in an overhead compartment is astounding and sad.
There are so many different types of carrying variations that can be performed in the gym. Some popular carrying variations are: farmer carries (holding weights in each hand), unilateral carry (one arm), and waiter walk (overhead).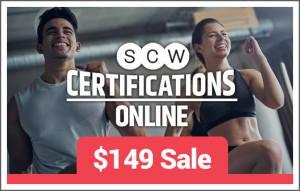 Get Up (Get Down)
How many grandparents can easily get down to the ground to play with their grandkids? How easily can any of us get up from the floor without grabbing on to any and all available apparatuses while simultaneously grimacing and holding backs, knees, and shoulders in anguish?
In a study published in the European Journal of Cardiology, Brazilian physician Claudio Gil Araujo had more than 2,000 patients ages 51 to 80, all participate in an exercise program at Clinimex Exercise Medicine Clinic in Rio de Janeiro. With this he created the SRT, the sitting-rising test.
Araujo noticed that many of his patients, particularly older people, had trouble with ordinary motions such as bending down — difficulty indicative of a loss of flexibility. As people age, he knew, reduced muscle power and loss of balance can greatly increase the risk of dangerous falls.
There are many ways to exercise using ground to standing drills. Among them, the Turkish Get Up is one of the most popular that challenges you to get up and down off the floor.
Living Well
In the end, there is one word that it all comes back to: Movement.
Move.
Keep Moving.
Don't stop moving.
We learned way back in middle school science class that things in motion stay in motion and things at rest stay at rest.
There are gym rats who "live to exercise." Not everyone is a gym rat. You don't have to necessarily live to exercise. But you probably need to exercise to live.
You can learn more from Giovanni in upcoming editions of Spotlite and also by attending his sessions at the upcoming Live Stream MANIA®, November 6-8. If you want to get even more in-depth in this topic make sure to check out SCW's Corrective Exercise Certification instructed by Giovanni.
About the Author, Giovanni Roselli

Giovanni was recently voted SCW Fitness' 2020 August Live Stream MANIA® Best Male Presenter. As a highly sought-after personal trainer and group fitness instructor, he is also a Master Instructor for both the Institute Of Motion and ViPR PRO. He has a long history creating content for companies such as Nike, 24 Hour Fitness, and Equinox where he won the Educational Excellence By A Trainer Award and was nominated for Group Fitness Program Of The Year. As a man of many talents, this former WWE Superstar has also professionally acted alongside some of the world's top actors.
---
---
---

Pole Yoga: The Healthy Pick-Me-Up
by Carla Gilfry
Almost everyone could use a pick-me-up as we continue our social distancing regimens. Some of us may be tempted to open the fridge and binge on sweets and carbs and others may choose to binge on TV. A healthy and natural way to lift our spirits is through the practice of Yoga. Fifteen minutes of daily yoga can transform our mood and health. Yoga focuses on achieving health benefits by adding it into our daily routines. This workout is the best self-care, stress busting, mood booster we all need, now more than ever. If you've been thinking about starting a daily yoga routine, here are three reasons now is the most promising time to start.
No Experience Needed
Modifications for virtually every yoga pose make starting a daily yoga practice possible for every individual, regardless of athletic ability. From couch potatoes to marathon runners, yoga is as unique and individual as the yogis practicing. There is no Cirque du Soleil like performances required, and the best part it can be done in your own home at your own pace.
Slash Your Stress
Yoga meditation practice can help achieve a sense of calm, one that is seemingly harder to find than the gold at the end of a rainbow. Techniques practiced in yoga can help quiet the chatter and noise that fill our minds after chasing toddlers and watching the same movie over and over. Achieving calmness and serenity can help eliminate some of our daily stresses, which is often the root cause of anxiety and depression.
Get a Toned Body
The gym isn't the only place you can achieve increased strength and sculpted muscles. Practicing yoga at home allows for a more comfortable environment. Since yoga utilizes your own body weight and activates multiple muscle groups, being in a relaxed atmosphere allows for more confidence, privacy and success. These weight bearing yoga poses offer benefits to boost the metabolism while creating long, lean muscles.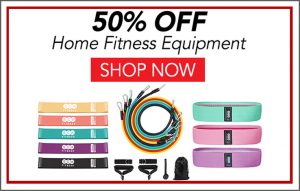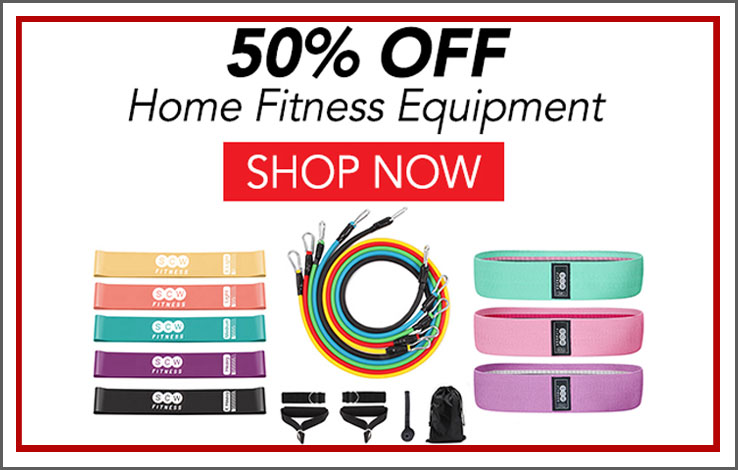 Even if a majority of our fitness workouts are stuck at home, doesn't mean we're stuck to the same boring yoga mat and old videos available on virtual TV. Now is the time to shake up your yoga routine and try something different, pole yoga. Polga™ is a trademarked exercise program that combines elements from pole fitness classes with Hatha yoga poses. The vertical pole adds a touch of fun and assists with alignment, stretching and strengthening in the poses while retaining yoga's meditative and relaxing aspects. Pole fitness & pole yoga combines strength training, endurance, cardio and flexibility. It uses the muscles of the entire body; you will find muscles you did not know you had! It is a different way to look at your workout experience, a great addition to your existing workout and it teaches the power of using body weight to workout.
Looking for a Fun workout using the fitness pole? Looking for an in home fitness program that you will stick to? Looking to improve your flexibility and strength in 2020? Then you should check out the Polga™ Fitness Program. Pole workouts have come a long way since starting in the strip club! It is now considered a legitimate workout performed by both women and men that is a fun and "here to stay".
You can try pole yoga at the upcoming Live Stream MANIA®, November 6-8. Polga™ Fitness is a proud sponsor of SCW. Take the opportunity to ask your questions and learn about them in the Sponsor Showcase. You even have time to purchase your own pole in order to achieve the full effect of the workout. Polga™, the latest fitness trend using your body weight in the comfort of your own home for strength, flexibility and fun.
About the Author, Carla Gilfry

Carla Gilfry is the owner of the Stiletto Gym™ and the creator of Polga™ (pole yoga) fitness systems. Carla is a yoga and fitness professional who performs and teaches in the US. She is also the producer and choreographer of Polga (pole yoga) fitness videos for commercial sale. Carla is a RYT (registered yoga teacher) with training through Yogafit, and she also holds ACE and AFFA certifications. She is a Licensed Professional Counselor with a BA in Psychology, and a Master's Degree in Counseling Psychology. Carla combines mind and body in everything she teaches. Learn more about Polga here.
---
---
---

6 Simple Strategies for Portion Control
by Dr. Candice Seti, Psy.D
We all know that portion control is one of the most effective ways to control our weight without restricting the foods we love. But we don't always act on that knowledge, do we? Despite your resistance, portion control is not as difficult as you may think. Here are my top tips to easily portion control any meal.
Plate Shrinkage
We all have a general expectation as to what the size of a dinner plate should be, household to household, this expectation tends to be the same- 12 inches. But why? Have you ever stopped to question why your plates are that size? Probably not- it's just automatic. Consider ditching your traditional 12 inch plates for 10 inch ones. Making this simple change could also help you ditch up to 20% of your calories at each meal! Now that's a change that can really add up to benefit big ! Why is this? Well we like to fill our plates. So, whatever the size of our plate, we decide appropriate portions based on what fills the plate. So if we are filling a smaller plate, we feel confident with a smaller portion. Simple as that!
Choose 'Speed Bump' Foods
Some foods are slightly more complicated to eat and add a natural barrier to quick eating. Imagine eating peanuts that are still in the shell vs peanuts that are already shelled for you. The peanuts in the shell require more work and take more time so you are less likely to eat as much. Plus, they have some debris: those leftover peanuts shells are a visual reminder of how much you've eaten. This is also the case with un-shelled pistachios. In addition, foods with pits or bones provide a lot of these same benefits (cherries, seeded grapes, chicken wings, etc.)
Stop Eating out of the Bag
Eating chips out of the bag can sound easy and enticing, but it makes it incredibly difficult for you to keep tabs on how much you have eaten. That doesn't mean that you can't eat chips; it just means you should avoid eating them directing out of the packaging. Instead, grab a bowl and fill it with a serving. This way, you are portioning your chips while building in a little mindfulness by actually seeing what you are eating!
Water Before Food
Water has an important impact on weight that you might not know. For starters, most of us can't distinguish the initial feelings of thirst from hunger. As such, we often end up eating when a glass of water would have done the trick. Also, water takes up space in our stomach and can help us feel fuller sooner. So, drinking water before meals can resolve both of these problems: it can help you avoid thirst so you are not eating when you are simply thirsty, and it can help you eat less at mealtimes. Not a huge water fan? Trying adding some lemon, cucumbers, watermelon, or strawberries to make your water more enjoyable! Or check out this page for some fun 'spa water' inspiration!
Take Your Time
Most of us know that we eat way too fast. And slowing down your eating is one of the more effective ways to achieve satiation (the pleasant feeling of fullness without having to eat as much to get there. A quick and easy way to slow down your eating is to listen to slower paced music while you eat! You will naturally slow down your eating rhythm leading to a slower and more relaxed meal. By eating slower, you will help identify your fullness earlier and will be more relaxed while eating. This, in turn, will aide with the digestion and processing of your meal in a more efficient manner!
Half Plate Veggies
Traditionally speaking, meals are built around protein and carbohydrates, with veggies being a secondary thought that gets thrown in on the side. Such a sad thought given that veggies are usually the most nutritious part of your meal! Not only are they loaded with vitamins, minerals, and antioxidants to keep you healthy and vibrant, but they are ALSO low calorie and filled with fiber. That means they fill you up while decreasing your overall calorie intake! So start thinking about meals based on veggies first and put them on center stage for a change! Zucchini noodles, spaghetti squash enchiladas, veggie stew, broccoli casserole- you get the idea! This will naturally decrease your portions of all non-veggie foods.
Yep, portion control is as easy as these six strategies! So, no more excuses—start implementing these tips, who knows, maybe the loss of food on our plates will become a loss of weight on our body.
To learn more from Dr. Candice Seti, join her at the upcoming SCW Live Stream MANIA®, November 6-8. She will be presenting brand new sessions along with many other Nutrition Professionals.
About the Author, Dr. Candice Seti, Psy.D.

Dr. Candice Seti, aka "The Weight Loss Therapist" is a Licensed Clinical Psychologist, Certified Personal Trainer, Certified Nutrition Coach, Certified Weight Management Specialist, and Certified Expert Life Coach. This very unique combination of education and training provides the backbone for Dr. Seti's unique approach to weight loss and weight management. Dr. Seti is able to go beyond a simple diet and exercise plan and address the psychology behind weight loss and weight gain.
---
Due to an oversight, the website, www.exercisebikeadvisor.com, related to the Stress & Exercise article in Spotlite Issue 27 was inadvertently left off.
---
---

We're always looking for great content highlighting the newest things in the world of fitness. Please submit your article directly to [email protected] for immediate consideration!
---
Give us your feedback on what interests you, and maybe YOU will make it in the SCW Spotlite!
Share Your Thoughts >>
Live Stream MANIA® November
$100 OFF
Join us for this innovative, action-packed weekend of 150 workshops, 9 sessions every hour, with 70 top presenters, streamed LIVE on zoom in the convenience & safety of your home.
(Was $259, Now Only $159)
---
Learn More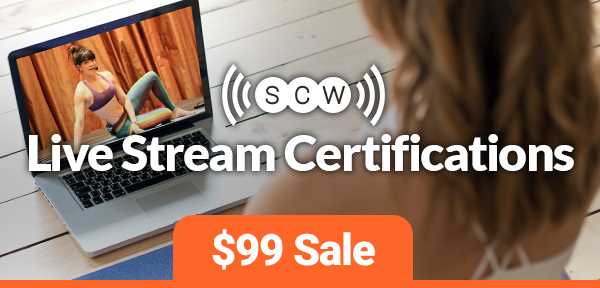 SCW Live Streaming Certifications

$100 OFF
SCW Live Streaming Certifications brought to you in real-time from our expert presenters to your living room!
(Was $199, Now Only $99)
---
Choose Your Cert Here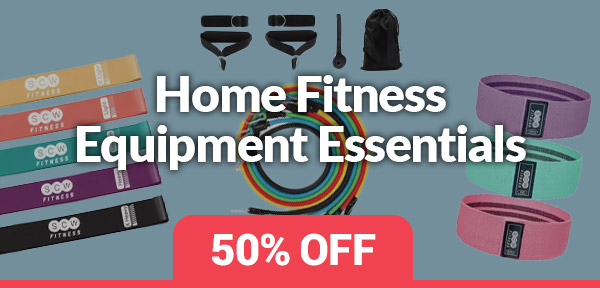 50% OFF

Home Equipment Must-Haves
Home fitness equipment essentials now 50% OFF! We ship to you! Stock up on everything you need for your home workout space.
---
Shop the 50% Sale Here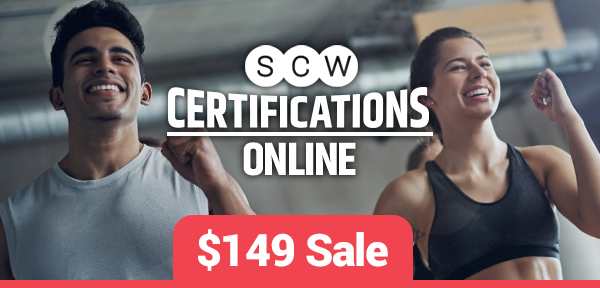 SCW Online Certifications

$50 OFF
Was $199, Now only $149! Choose from 36 nationally recognized & accredited SCW Certifications online. Take them in your own time. (Includes Live Course FREE!)
---
Choose Cert & Use Code: CERT50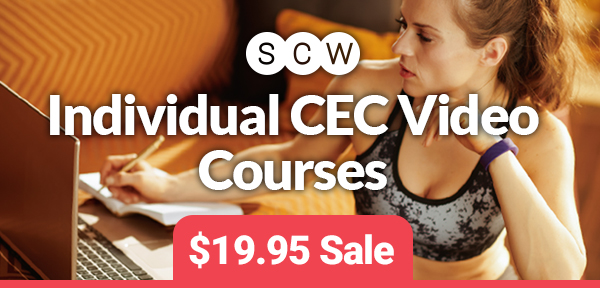 Online CEC Courses

$10 OFF
Choose from over 100 SCW CEC Online Video Courses to keep you stocked with the CECs you need from the organizations you trust. Each course includes video, course outline, exam & certificate of completion.
(Was $29.95, Now Only $19.95)
---
Choose Courses & Use Code: CEC10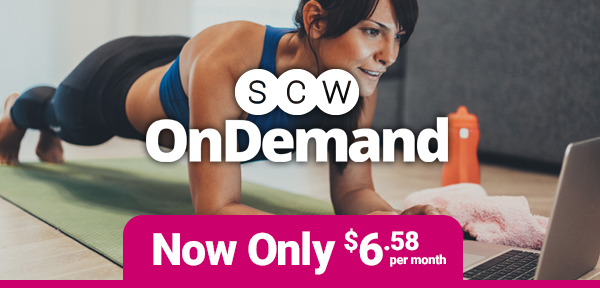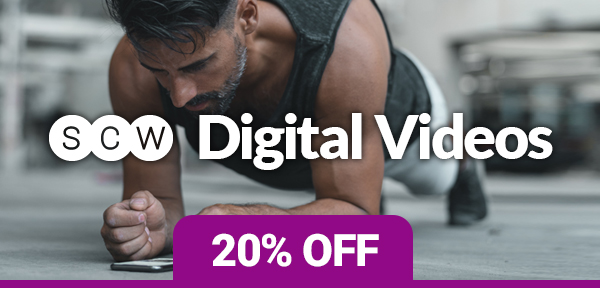 20% OFF

SCW Digital Videos
Get your hands on SCW digital videos, many of which were filmed live at MANIA®! Now at the incredible price of only $15.96 each (was $19.95)
---
Choose Videos & Use Code: VIDEO20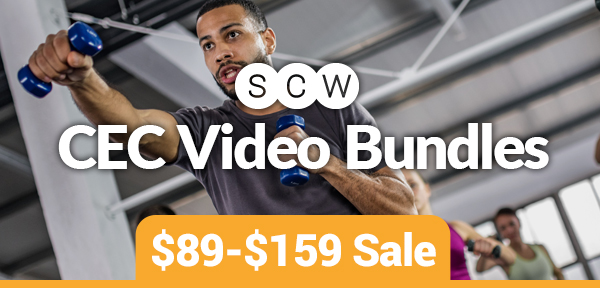 $50 OFF

 20 CEC Video Course Bundles
SCW Video CEC Bundles are hand-picked CEC/CEU video bundles from the most popular MANIA® sessions. Each course includes video, course outline, exam & certificate of completion.
(Was $139, Now $89) or (Was $209, Now $159)
---
Choose Bundle & Use Code: VIRTUAL50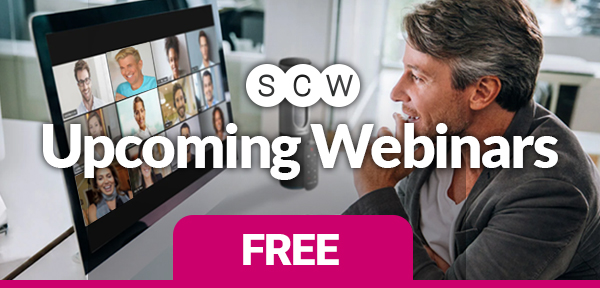 FREE Upcoming Webinars

From SCW
Join SCW for our FREE Webinars with the trusted presenters you love from our MANIA® Conventions.
---
Register FREE Here
---