 START YOUR FITNESS CAREER
SCW Fitness Education offers weekend MANIA® conventions in 9 cities providing unrivaled instruction certifying the novice while upskilling the experienced professional.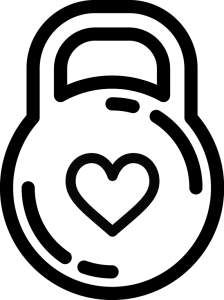 TURN YOUR PASSION INTO YOUR PROFESSION
Customize your weekend choosing from over 200 sessions featuring world-renowned fitness educators in Group Ex, Personal Training, HIIT Barre, Active Aging, Cycle, Aqua, Yoga, and more!

WHY SCW
SCW fitness Education is a 34 year old company with 31 years of successful MANIA® fitness conventions reaching 10,000 in face-to-face contacts, another 90K via email and 100K in social media connections. We have 9 conferences: NY, CA, FL, GA, TX, PH, IL, MA & DC.
WE'RE IN YOUR CITY
NEW YORK CITY – February
SAN FRANCISCO – March
ORLANDO – April
ATLANTA – July
DALLAS – August
PHILADELPHIA – September
CHICAGO – October
BOSTON – December
D.C. – January
Nine cities filled with energy, excitement and exercise! LISTEN TO OUR RAVING FANS
"Boston Mania 2017 was my very first fitness convention. I have learned so much over the weekend and I can't wait to sign up for my next Mania… everyone was so welcoming and down to earth. Thank you Mania for a wonderful first experience."Andrea White
"Once again, a fantastic conference with outstanding presenters in a multitude of disciplines. And we must mention the all important FUN FACTOR! A must do for all fitness professionals."Lora Troesken
"I have been to SCW CA and Dallas, and Boston was yet another welcoming, indulging, exciting, and priceless experience."Megan A. Merchant REGISTER HERE – GET $60 OFF NOW!
Use the code "START" to get a $60 discount on ANY MANIA® convention! Pay only $199 (Reg. $259).
To learn more about SCW Fitness Education, visit www.scwfit.com
To register for a MANIA® convention near you, go to www.scwfit.com/MANIA