CEC Video Course: It's Raining Men
$29.95
Presented By Lawrence Biscontini, MA, Jeff Howard, Yury Rockit & Manuel Velazquez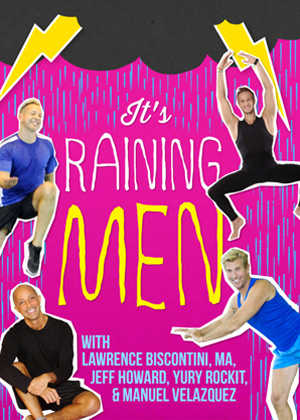 Enjoy this fantastic workout with our Men of MANIA! The pool will never be the same when you experience this tidal wave of energy and enthusiasm. Each one of our fantastic presenters will focus on one body part – the heart, lungs, legs, arms and abs in this tempest of creativity. Leave with flood of new ideas to make a splash Monday morning!
---
CEC Video Course Includes:
CEC Video: It's Raining Men
Video Duration: 93 Minutes
Powerpoint (PDF)
Education Article
CEC Exam
CECs/CEUs:  SCW (2.0), ACSM (2.0), AFAA NASM AEA Pending.
---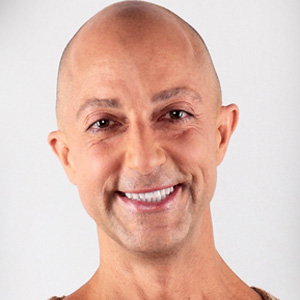 Lawrence Biscontini, MA
Lawrence is an SCW Faculty Member, Presenter and Mindful Movement Specialist who has won multiple industry-recognized awards. He is currently on the Advisory Board for the International Council on Active Aging (ICAA), and he is the Senior Consultant for Power Music. Lawrence has been a part of the BOSU Developmental Team and is currently a Registered Yoga Alliance Teacher and Contributing Author to industry magazines for ACE and AFAA's American Fitness. His newest book is "Stories of Color", which is a fictional book supporting his charity and scholarships. Find Lawrence at www.findlawrence.com.
---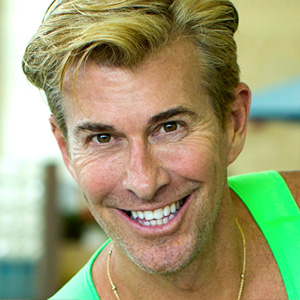 Jeff Howard
Jeff is a world-renowned fitness presenter who has lived in South Africa, Puerto Rico and the United States. As part of the SCW Faculty, he has starred in numerous SCW Fitness videos and has educated fitness professionals at conventions worldwide for over a decade. Jeff trained countless celebrities as the pioneer instructor at the Golden Door Spa and has appeared on several national TV shows. Jeff is currently the Promotional Director of Fitness for Milestone Baptist East.
---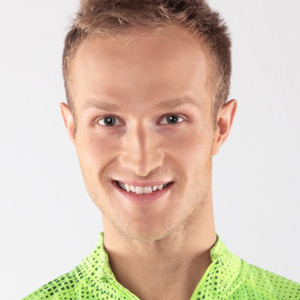 Yury Rockit
Yury exudes fitness versatility as a land and aqua certified group fitness instructor, personal trainer, mindful movement and meditation specialist, certified life coach and a world-renown continuing education provider. Yury won the SCW Instructor of the Year Award for 2016 and has appeared in internationally selling instructor training videos for specialty groups including active aging and the workout series for NBC's "The Biggest Loser." Yury is CEO and owner of Ki Mind Body Studio in Hanoi, Vietnam.
---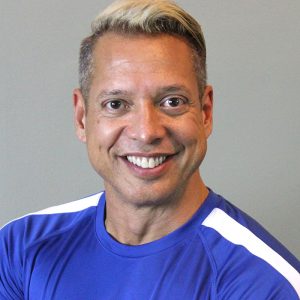 Manuel Velasquez
Manuel is a proud Faculty Member for SCW Fitness Education, while being a valued trainer for Hydro-Fit, Bosu, Tabata Bootcamp and Barre Above. He is a WATERinMOTION® National Trainer and a recipient ECA-NYC OBOW All-Around International Presenter of the Year award and has been presenting at fitness conferences worldwide for over two decades. Manuel is a continuing education faculty for SCW, ACE, AFAA, ACSM, AEA, and WATERinMOTION®, and stars in over 50 Fitness Instructor Training Videos. He is an AFAA Team Pro and Examiner, and is a Lead Instructor at the Golden Door Spa in Puerto Rico and is RYT-200 Yoga certified.