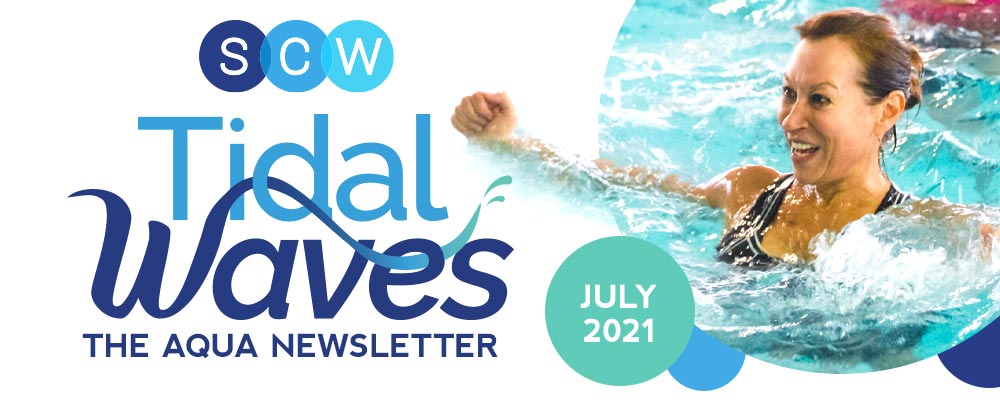 SCW Tidal Waves
July 2021
The Aqua Newsletter from SCW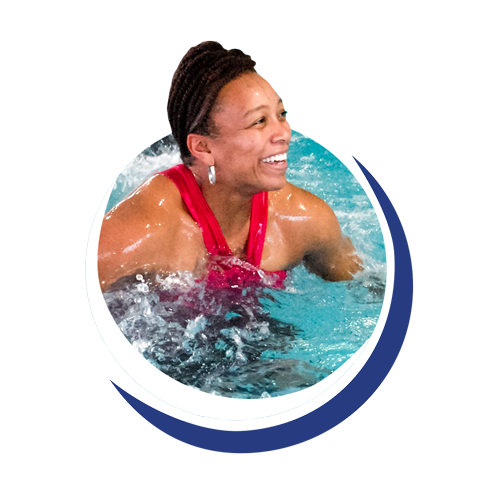 Make a Splash at SCW Midwest MANIA®
by Robin Taylor
No doubt, these past 18 months have been challenging. As Fitness Professionals, we were confined to home all while fitness clubs and all other businesses were forced to shut their doors. In-person classes turned into virtual experiences, then outdoors, eventually leading to hybrid. Masks were donned (sometimes two) as we ventured back to the gym to resume our indoor classes. Luckily, the pool became the safest place to exercise according to the CDC and it was used throughout the pandemic. Come 2021, restrictions lifted and COVID vaccinations arrived providing protection and peace of mind.
SCW Fitness has been planning for the big day to reconvene in-person. With open arms, handshakes, and real hugs, we announce the return of Midwest MANIA®, October 1-3, 2021. As much as you love our Live-Stream MANIA®, we know you're eager to return to 3-full days of friends, industry idols, shopping, sweat and more. Over 200 powerful sessions, of which 80 are hybrid and 42 are business, led by 70 of your favorites and soon to be favorite presenters. Earn up to 20 CEC/CEUs from SCW, ACE, AEA, AFAA & NASM, plus over two days pre & post-convention certifications. Here's a sneak peek video of what to expect.
Among the many workshops on the schedule, Aqua has two dedicated rooms, offering 29 lecture and practical sessions throughout the weekend. Here's your opportunity to refresh, enhance, upskill, and reacquaint. Check out Ann Gilbert's "H2O Functionally Fit & Current, Cheri Kulp's "Aqua Core Senior Style", Manuel Velazquez's "One Hand Buoy Experience" and Jeff Howard's "Mix-Match Aqua Moves to the Max" just to name a few. New to SCW aquatics, presenters like Rosie Malaghan, Chris Jansen, Mac Carvalho and Jewell Fowler, lead programming such as "Splish Splash Calorie Smash", "Aqua HIIT the Beat", "Aqua Abs: WIM-sy" and "H2O Kickbox Bootcamp." Of course, we have the much-requested Aqua Zumba® and all the exciting, new water equipment and workshops from Indigo Aquatics.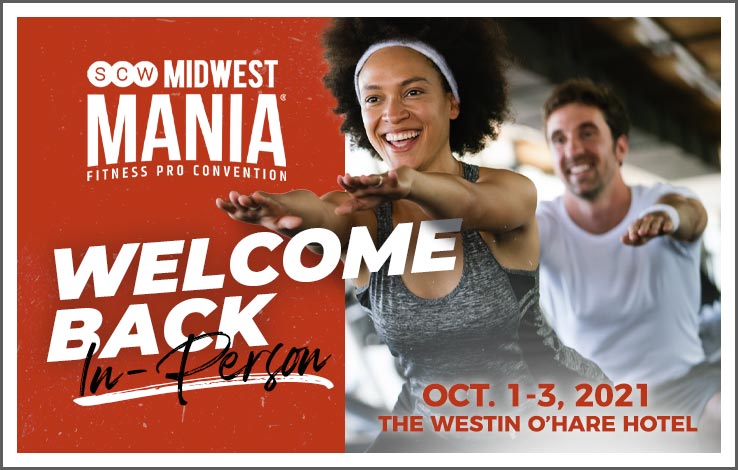 Before and after MANIA®, 20 certifications await those looking to advance their fitness career. Among the selection include three aquatic based full-day hands-on certifications. Spend Wednesday, Sept. 29th with Jeff Howard as he leads the SCW Aquatic Exercise Certification. Maybe your facility offers WATERinMOTION® or you're simply intrigued by it, here's your chance to get certified in Original, Platinum and Strength all in one day, led by Cheri Kulp. Lastly, on Sunday, October 3rd, let Mac Carvalho teach you the ins and outs of Aqua Barre and go home certified and ready to teach an all-new format.
Midwest MANIA® offers much more than just sessions and certifications. The expo and sponsors are sure to be a hit. Multiple hallways at The Westin O'Hare Hotel are to be lined with exhibitors excited to show you the latest in music, equipment, apparel, supplements and more. Of course, the SCW Booth will be fully stocked with new MANIA® t-shirts & tanks, videos, accessories, and the 50% off Reebok & Athletic Apparel cage with workout clothes to complete your style. Don't forget to take advantage of the show discount and subscribe to SCW OnDemand, now with more than 600 videos, 70+ presenters and over 20 topics. Lastly, MANIA® Convention couldn't take place without the incredible sponsors. Check out everything Core Health & Fitness, Savvier Fitness, Hedstrom Fitness, Zumba and WATERinMOTION® have to offer and with 16 new Associate Sponsors, not only will your mind be overflowing with newfangled education, but your classes will as well when you get home.
SCW Fitness is all about customer service and community awareness. No MANIA® would be complete without a Charity Raffle. Dozens of prizes, donated by our generous sponsors, will be available to win with all proceeds supporting The American Cancer Society. Unfortunately, many of us either know someone or have been personally touched with this awful diagnosis. Cancer has taken so many lives, so SCW decided to do their part and help to raise money to continue the fight. Be sure to set aside a little extra and purchase raffle tickets to help our cause.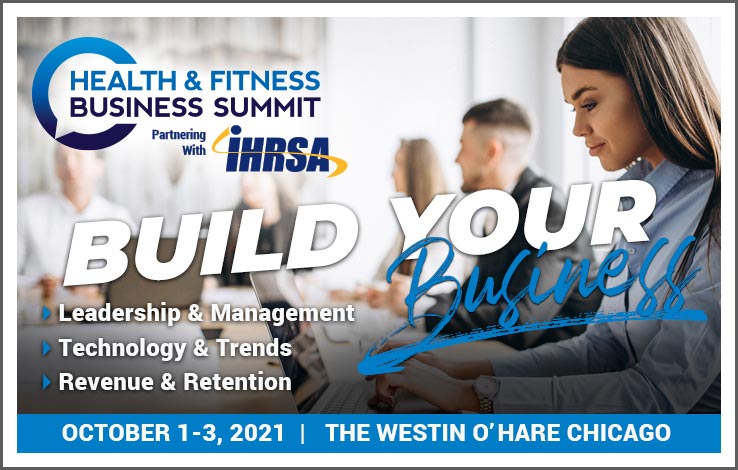 New to Midwest, many intriguing ways to register. First, choose from 3-Day Live, In-Person MANIA® + BUSINESS SUMMIT Registration for only $259 (was $359) which includes 200+ sessions along with all the SCW/IHRSA Health & Fitness Business Summit lectures. For those on a budget, apply to be a STAFF ASSISTANT. Work 1 day, get the other 2 days FREE. Registration is $99 (a $260 savings) and monitor in area of your choice while still earning up to 20 CECs. Not only that, but you receive 50% OFF all SCW Certifications, 20% OFF all SCW Products, a FREE MANIA® T-shirt, FREE SCW Member Room refreshments, FREE pizza party on Thursday evening, and a FREE SCW Staff Dinner Party with drinks & prizes. Lastly, ONLINE ONLY registration is available as a NEW option for only $199 (was $299.) Receive 80 live-stream Zoom sessions and 40 days of recordings after the event concludes. Also, so you in-person attendees don't miss out on any workshops, the optional recordings are only $40 more. What more could you ask for? This is a prime opportunity to review the workshops on your own time at home that might have been missed at MANIA®.
Now that we've got you jumping out of your skin with excitement, it's time to check out the schedule and get registered. See which of your favorite presenters are joining in at Midwest MANIA®. Here's your chance to do something for your career, your members and of course YOU! Lastly, don't forget to share this exciting news with your friends and family. The more the merrier but reserve your room quickly. The room rate specials will sell out quick. Looking forward to seeing you in at SCW Midwest MANIA® in Chicago, October 1-3, 2021.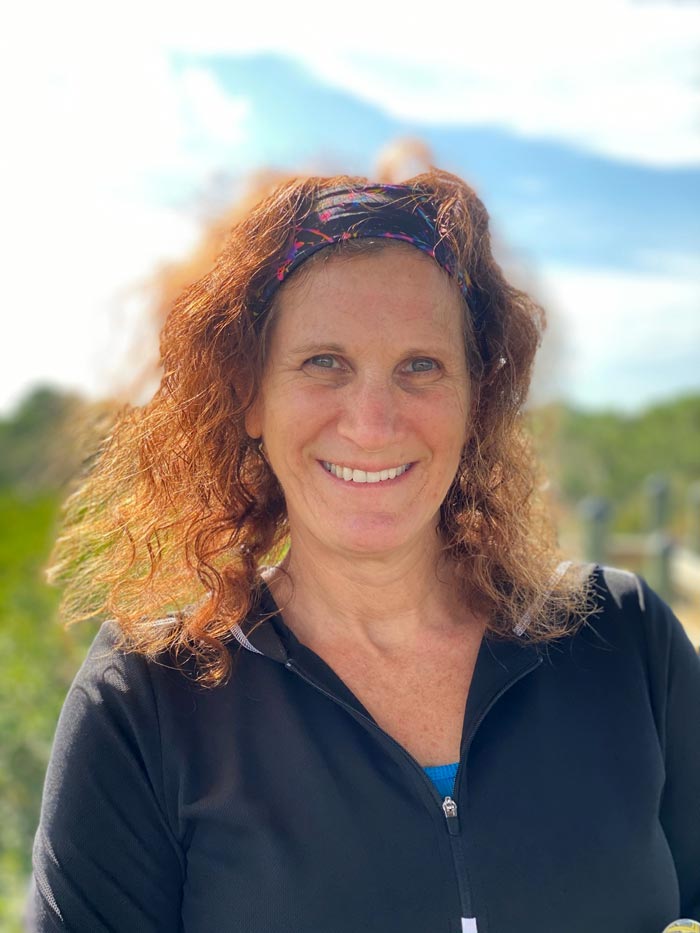 About the Author, Robin Taylor

Robin is the SCW Editor for Spotlite, Tidal Waves and Weekly Work-UP, as well as Assistant Product Manager for MANIA® Fitness Conventions and Team Manager for WATERinMOTION®. Having taught Aquatic Fitness for over 15 years, Robin is AEA and AFAA certified and a WATERinMOTION® Champion. She has participated in several WIM educational videos, as both a pool participant and on-deck presenter. Robin has been an employee of SCW for almost five years. She is married and has two adult daughters and has a bachelor's degree in journalism from the University of Florida.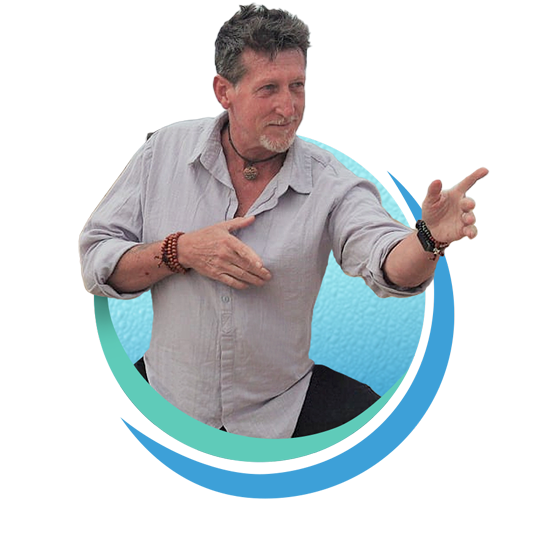 Tai Chi vs. Ai Chi: A Style for Everyone
by David-Dorian Ross
Do you know the difference between Ai Chi and Tai Chi? If not, you're not alone. Unfortunately, many people may be confused by these two practices and never heard of Ai Chi.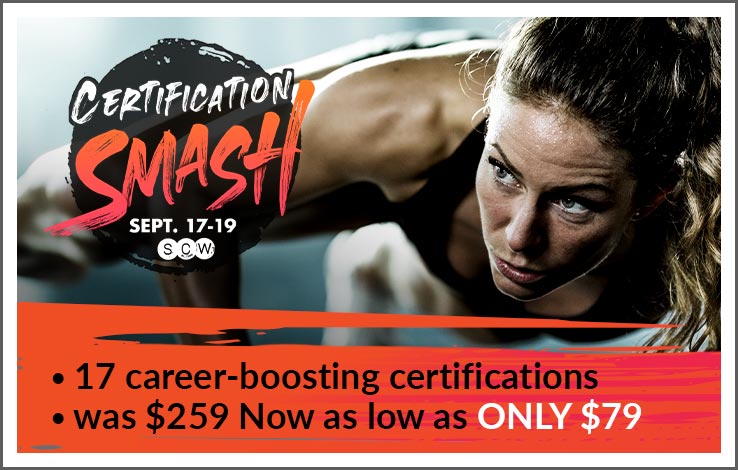 Let's clear up any confusion so that you can decide which one is right for your body, lifestyle, and needs. Learn the main differences between Ai Chi and Tai Chi, their benefits, who can practice them, etc. Time to dive in!
What is the difference between Ai Chi and Tai Chi?
Tai Chi has been around for almost 1,000 years. It began as a martial art in China and is believed to be created by Zhang Sanfeng during the Song Dynasty. It has since been practiced for its health benefits, often referred to as more holistic moving meditation or exercise.
Because Tai Chi is rooted in martial arts, there is more focus on correct form and positioning than Ai Chi.
Ai Chi is essentially Tai Chi in water, but it was created only about 25 years ago and is a Japanese invention. It promotes a slower, more relaxed atmosphere for practice in a pool.
Ai Chi does not come from traditional Tai Chi lineage and doesn't have a martial component.
Is Ai Chi an ancient Chinese practice?
No, Ai Chi is not an ancient Chinese practice. It was created in Japan.
The history and meaning of Chi.
The word Ai means water in Chinese. The word Chi is often translated as "vital life force," or the energy that animates a living organism and connects it to the universe. It flows through us and can be used for healing purposes. While both of these words translate in Chinese, the phrase "Ai Chi" has no historical meaning and is a recent invention.
What is Ai Chi aquatic therapy?
Ai Chi is an aquatic exercise performed standing in shoulder depth water. It has a strong focus on deep breathing and slow movements to promote relaxation in the practice session and also contributes to muscle strengthening, improved joint motion and mobility, and blood circulation.
The moves are borrowed from both Qi Gong and Tai Chi Chuan to make up the different movements (or katas) of Ai Chi.
Ai Chi can be used for recreation, fitness, and physical therapy. The practice is very beneficial for people with cardiovascular disease or high blood pressure. It helps to lower the risk of stroke by reducing internal stress, leading to a rupture in an artery.
The movements are also beneficial for those who have arthritis because Ai Chi does not put significant pressure on the joints, creating an improved range of motion for the practitioner.
Development of Ai Chi
The creator of Ai Chi is Jun Konno, a swim coach and President of Aqua Dynamics Institute. The practice was created in 1993 in Japan.
Water exercise can be seen as a low-impact, high-intensity workout. A person's range of motion will likely increase due to less pressure on the joints and more resistance to the muscles in water versus performing land exercises.
Other benefits of an aquatic exercise program include:
1. Increases oxygen and caloric consumption
2. Develops the respiratory system
3. Conditions heart and circulatory systems
4. Increases aerobic capacity
5. Reduces blood pressure levels
Is Ai Chi better than Tai Chi?
It is difficult to say which type of exercises are better, but it couldn't hurt to give both a try. Different people have different opinions on the subject, and there may be some advantages for each form. Even so, only your own body can tell you what will work best for you and your fitness goals.
Both practices focus on breathing and slow, broad movements of the arms. The added resistance to the body from water can be beneficial to achieve fitness goals. Still, Tai Chi might be a better option if you have some physical limitations because it can be performed safely from a seated position.
Are Watsu Techniques a form of Ai Chi?
Watsu techniques are not the same as Ai Chi. Instead, Watsu focuses on deep tissue massage of muscles and fascia with heated water to help release tension and improve circulation. It's an alternative therapy that helps to heal the mind, body, and soul.
Ai Chi and Watsu can be combined to create a tremendous holistic health routine.
Let's review
If you're looking for a different and calming way to exercise and focus on your breathing, Ai Chi may be the perfect practice. It's done standing in shoulder depth water and focuses on slow movements that are gentle on joints.
For those who want more of a challenging workout or martial arts component, Tai Chi is an ancient art form with roots in China that can help provide physical fitness and self-defense training!
Choosing one or the other depends on your needs and personality, so don't be afraid to experiment with both!
To dig deeper into Tai Chi, Holistic Fitness Training, and learn how to conquer stress and gain inner peace, visit www.taijifit.net.
About the Author, David-Dorian Ross

David-Dorian Ross has introduced more students to Tai Chi than any other teacher in America. He has been studying Tai Chi since 1979 from some of the top masters in the world. He's also a US and world record holder in Tai Chi forms and competitions. He is the founder and CEO of TaijiFit, the creator of the TaijiFit method, and is the #1 best-selling author and creator of 150 Tai Chi educational DVDs and television programs. He is also the National Coordinator for the VA's Tai Chi for Veterans program.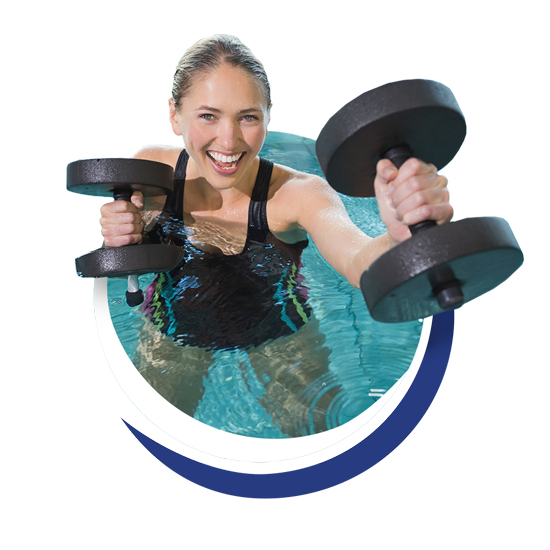 The Ins & Outs of Water Noodles and Aqua Dumbbells
by Cheri Kulp
They come in bright colors; some are thick or thin, and people love to float on them? Do you know what I'm referring to? You guessed it, a water noodle. A favorite among pool enthusiasts. Another beloved type of aqua equipment is the hand dumbbell. These fun and useful water exercise devices are made of buoyant material allowing them to stay on top of the water. Simple yet versatile, these two pieces of equipment lend themselves to creative use for water exercise. Not only do they float, but they also offer additional resistance during movement for strength training as well as balance work. Inspiration for noodle and dumbbell use can come from many sources including traditional strength training, Yoga, Pilates, and your own creativity. An understanding of their properties and appropriate application in water will help exercise instructors in using these tools most effectively.
Properties of Noodles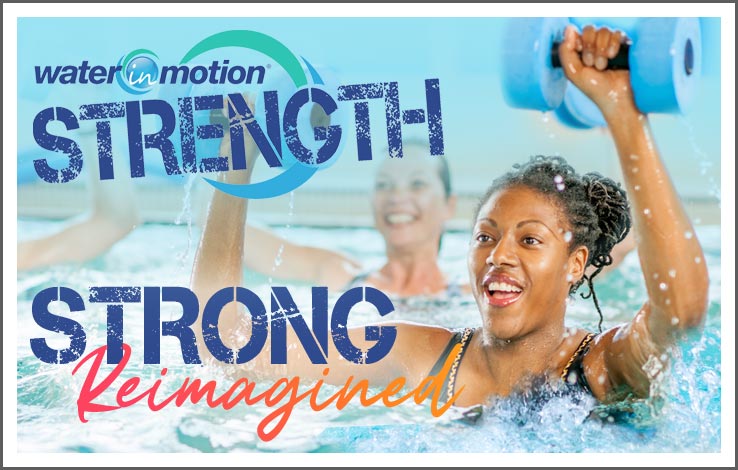 Water noodles are made of a foam substance which is less dense than water, making them float. Pushing the noodle down under the water creates resistance because of its tendency to buoy up. This is the opposite concept of using gravity on land to maximize resistance of free weights. The shape of the noodle is also important. It has a long-lever shape that adds to its versatility. Changing the hand position on the noodle can affect the intensity of an exercise creating a wide variety of positions. The density of a noodle can also affect its use. Some are thin, light weight and easy to push under the water. Others have a bigger diameter, more rigid construction and offer maximal buoyancy. Depending on the user, noodles can be adjusted to accommodate exercises, fitness and skill level. This simple piece of equipment offers more than meets the eye.
Properties of Aqua Dumbbells
While aqua dumbbells hold all the properties of a noodle listed above, there is one main difference which should be mentioned. Dumbbells typically come in pairs, with a sturdy plastic hand grip covered with a soft neoprene-like material. They also come in a variety of sizes, with either the diameter or thickness changing.
The key to choosing the correct piece of buoyant equipment is posture. When using either a noodle or dumbbell, make sure the user is positioned properly, with the ears over the shoulders over the hips. If the shoulders start to rise, then the equipment is too dense not allowing for upper torso relaxation. It's always a good idea to have size and grip choices. As an instructor, take note of the sizes and densities your students grab. Suggest alternatives if poor posture is noticed.
Positions for Exercise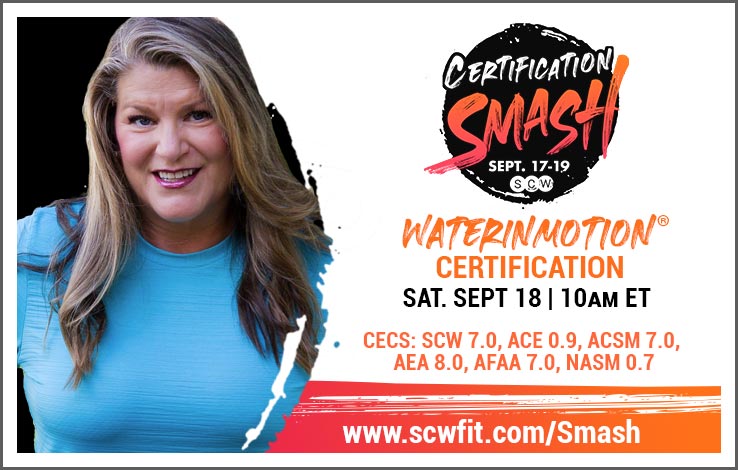 Noodles and dumbbells can be used in a wide variety of positions depending on their construction and size.
Hand-held: One of the easiest and most kinesthetically accessible positions is hand-held in front of the body. This position allows most people feel relatively successful. They can see and control movements fairly well. Likewise, a one-hand-held position is also easy for most exercisers to master. Repositioning the hand-held dumbbell or noodle behind the back is a bit more challenging because of its higher demand for core stabilization and lack of visual awareness. Participants using either piece of equipment in this position will need to be reminded often to maintain postural control and alignment with shoulders down and core engaged.
Under-arm: A second position for holding the noodle/dumbbells is under the arms. Under-arm position allows the hands to be free for other movement and to rest from hand-held positions. Most participants feel relatively secure and safe in this mode. Putting the noodle/dumbbell under one arm can be used for asymmetrical movement that challenges the core.
Straddle: Freedom of movement is easily attained in straddle position since holding the noodle is not necessary. The buoyancy of the noodle can offer a challenge to exercisers when attempting to position the noodle in straddle. Try this: Hold an end of the noodle with one hand and thread it under the opposite knee. Then push the noodle down with both hands and center it between the legs along the mid-line. Lateral balance is not difficult to attain and suspended movement is supported. Be sure the noodle in front of the body is under chin height. This will help with maintaining balance. While it is not possible to straddle a dumbbell, one or both can be placed between the legs just above the knees producing similar results, with the hands free.
Under one knee or both knees: Thread or place the equipment under one knee to challenge balance, increase hip ROM and offer an asymmetrical position to test core stability. Placing the noodle/dumbbell under both knees in a suspended seated position is an advanced position suggested only for competent swimmers. Under both knees really tests student's core stability.
Noodle ONLY options:
Swing: Skilled water exercisers can easily position the noodle under the buttocks in a suspended seated position, like sitting on a swing. This position can be a balance challenge for some but valuable for those trying to improve core strength.
Under one foot or both feet: Place the noodle under one knee and then push the noodle down in the center to position under one foot. This asymmetrical positioning challenges balance and the core. Perform leg swings with the noodle foot, stomps, kick and retrieve, leg circles, etc. Always remember to change sides and perform equal movement on the opposite leg/foot. Putting both feet on the noodle in a wide position can allow for suspended reverse squats and slanted reverse squats. Balance is greatly challenged in the two-foot position.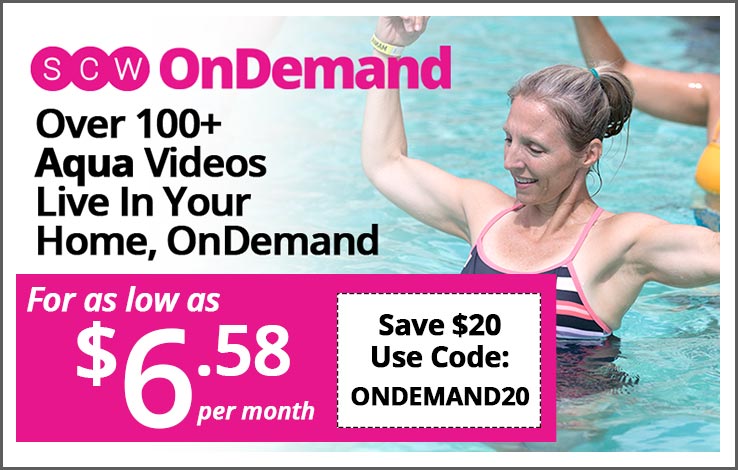 Double noodles: Using two noodles at a time can be fun and challenging but also expensive and demanding of space. Consider introducing double noodle work to small groups or personal training clients when supervision is maximized. Double noodles can be used in hands and under arms, knees and feet. Also, using a noodle behind the back and another under the knees allows for a reclining position useful for abdominal exercises and relaxation. Your only limitations are your own imagination and safety concerns.
Considerations
The integrity of both tools affects how they can be used for water exercise. A buoyant, damaged, water logged, stiff, unstable or large diameter noodle/dumbbell will change the effectiveness. Use equipment that is in good condition, not damaged (especially bitten). If the outside surface is marred in any way, it will absorb water and become heavy and not buoyant. Of course, water-logged material can be used as a piece of drag equipment. For example, simulated tennis swings with a heavy noodle will maximize the water's resistance – and it's really difficult! New noodles can be very stiff when first used. They will soften over time. To help maintain the effectiveness for exercise classes keep a separate stock of noodles/dumbbells just for fitness classes. Put them in a private area and have a public-only container that everyone can use, anytime.
Fun and Games
Both noodles and dumbbells offer a great way to connect participants without requiring them to touch each other. They can be used for partner activities, group activities, races, and relaxation.
The ideas are endless when it comes to incorporating water noodles and aqua dumbbells into a class. Just keep in mind the participants using the equipment when it comes to planning. Make sure to help them choose the correct size and density of the buoyant tools. Keep an eye on posture and stability and don't be timid when it comes to offering them another option. They will thank you. Have fun experimenting and discovering interesting ways to challenge, entertain, and connect with your students.
About the Author, Cheri Kulp

Cheri Kulp has been a certified instructor for over 30 years. She holds a degree in special education and has previously taught for 18 years. Cheri has been a WATERinMOTION® champion for a decade and is the choreographer for the new aqua dumbbell program, WATERinMOTION® Strength. Her areas of expertise include presenting at SCW MANIA® conferences for 4 years, personal trainer, ARC lifeguard, swim instructor and Les Mills instructor. She has appeared in over 25 videos.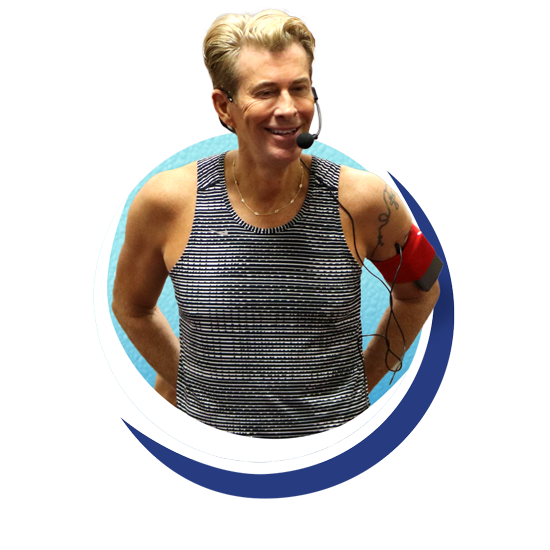 by Jeff Howard
It goes without saying that teaching aquatic exercise has its own special challenges, and we as instructors, need to take care of ourselves while offering the best class experience we can. Slick floors, less than favorable climates, demonstrating moves on deck, such as suspension and balance, are just a few examples of trials we face.
Perhaps the biggest obstacle to overcome is the acoustical quality in the pool area. The pool is a noisy place between swim lessons, children playing, and non-class members coming and going! It can be very hard at times to communicate with our participants, so we strongly encourage the use of a microphone anytime it is available.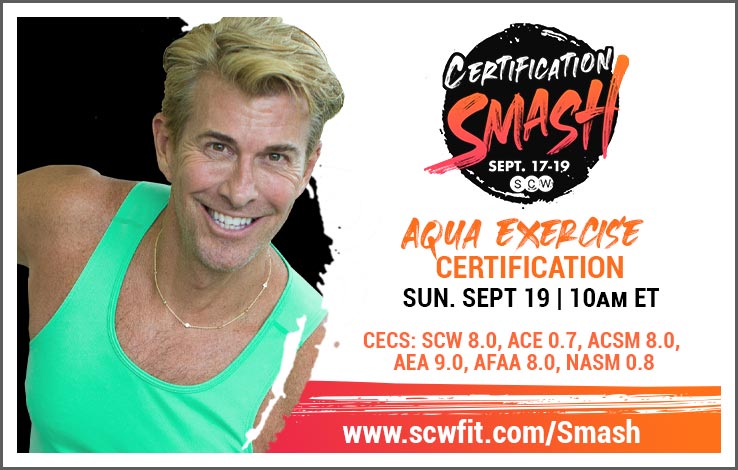 Understanding the advantages of using a microphone as well as ways to increase the ability to communicate with your class participants are extremely important. The key is to prevent vocal cord damage. We must take precautions to care for our voices! As fitness instructors, our sound helps build excitement, maintain control, and create continuity.
Here are some warning signs to look for that could mean you are suffering from vocal cord damage:

Two weeks of persistent hoarseness or voice change

Chronic vocal fatigue

Throat pain or discomfort with voice use

Breathiness

Rough or scratchy voice

Decreased pitch range
Additionally, these symptoms can occur and can lead to vocal nodules.

Neck tightness or discomfort

Diminishing voice quality with use

Vocal exhaustion

Progressively worsening hoarseness

Breathiness
Vocal cord nodules are benign (non-cancerous) tumors caused by vocal abuse. These growths are soft, swollen spots on the vocal cords that develop into harder, callous-like lumps or nodules.
If you are concerned that you may suffering from vocal cord damage, the good news is with proper voice training from a certified therapist the nodules can disappear within 6 to 12 weeks. However, there is still a chance they will have to be removed surgically.
The BEST way to prevent the onset of vocal cord damage is to use a microphone anytime it is available. We recognize there is not always a sound system available, particularly in the aquatic environment, but never be afraid to ask for what you need! 
Here are some important details that will help you use your microphone to its maximum potential:

Place the ball of the mic a few inches from your mouth. The ball should never touch your lips.

Practice with the mic! Practice makes perfect. Get comfortable TALKING, not yelling, into the mic before you are in front of your class.

Speak from the diaphragm, talk, avoid screaming. This defeats the purpose!

Less Words! Plan your cueing; be concise. Prepare before you instruct.

Ask for feedback? Talk to your participants after class and ask them how well your "message" is being received.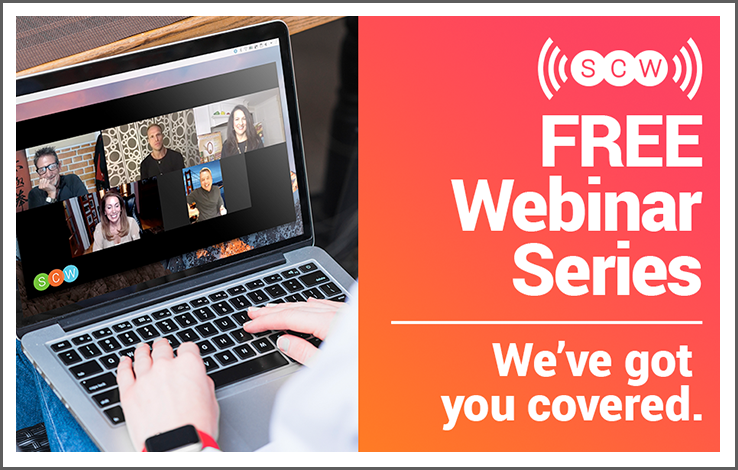 CUEING is an essential part of preserving your vocal cords. Listed below are the three primary types of cueing for your review.
Verbal – Includes all sounds and language from the mouth
Visual – Includes directive body language and facial expressions
Kinesthetic – Involves conveying a sense of how movements feel and where to feel it
By incorporating the following elements into your cueing, you will become much more confident and efficient as an instructor and in turn be doing yourself a major favor by using less words and protecting your vocal cords.
Pre-Cue
1. Used to set up the move
2. Simple, clear, concise
Coaching Cues
1. Enhances where the move should be felt
2. Make sure they are in proper position
Motivational Cues
1. Keep participants going when fatigue sets in
Non-verbal Cues
1. Visual, body language, mirroring
By cueing specifically and with intention you will protect your voice and increase body awareness in your participants. Cue your next move (both verbally and visually where possible) on the last 4 counts of the move you are performing. This enables your students to complete the move they are doing and think about transitioning into the next. Remember, this ability comes with practice and patience. Do not get discouraged if it doesn't always flow.
Important Cueing Tips

Counting down instead of counting up, "4-3-2-1 now kick front, left"
Use your music and cueing before the top of the next 32- count phrase to help you change moves. Again, 4-3-2-1 now kick right, left
Use concise cueing
Practice combining both visual and verbal cues simultaneously so body language complements words.
MUSIC is another huge element of your class that can either help or hurt your vocal cords. The volume, tempo, and genre all help to create an experience for your participants. Learning to balance these variations to complement your instruction, instead of competing, will make it more enjoyable for everyone.
VOLUME should be kept under 90 Decibels for all group fitness classes. Decibel apps exist for smart phones that tell instructors the volume of ambient noise. Whenever possible know which decibel levels you can set your devices and stereo volume to during the class. If these options aren't available, we advise you to use your best judgment to keep music at a reasonable level.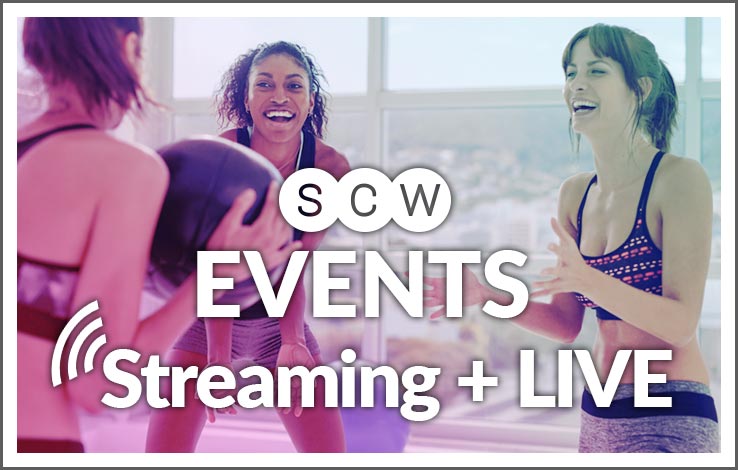 Being a fitness professional is so much more than just showing up and teaching a class. Your goal is to not just instruct a class but to coach a group of eager participants to become the best version of themselves they can be! Presenting yourself in a professional manner will bring great success! The following are some friendly pointers on how to always put your best foot forward.
Pre-class preparation
Be on time
Greet your participants
Have the room or area prepared
Speed and clarity of speech
Using your microphone
Mirroring participants
Accommodating your participants
Here are some exciting examples of how you can continue to be an "inspired instructor!"

Energy
Preparedness
Current fitness level
Confidence
Knowledge
Motivating
Eye contact
Relevant
Learn Names
Connecting
Speaking is one of our five senses. We need to all take care of our vocal cords and the way we project sound. Keeping a reasonable output level and not yelling is a beginning. Having access to a microphone is key. Always keep water nearby to soothe the throat and stay hydrated, especially if it starts to feel scratchy or sore. Less talking and more cueing, making sure to use your teaching options (i.e., shoes on your hands to represent your feet.) If you can incorporate these tips, you voice and your members will be happier and enjoy class even more.
About the Author, Jeff Howard
Jeff Howard is an international fitness presenter, SCW Faculty Member, and successful entrepreneur. As a highly-sought fitness consultant, Jeff has traveled extensively, living abroad to elevate fitness standards for Virgin Active in South Africa and Puerto Rico where he founded the Golden Door Spa, as well as managing facilities in the U.S., such as Equinox in Chicago. He has been featured in numerous fitness videos and is a world-renowned celebrity trainer, appearing on several national TV shows, including Bravo's popular Real HouseWives franchise in Salt Lake City. During the pandemic, Jeff launched "Jeff Howard's Athlete's Club", a successful fitness streaming channel, as well as "Jeff Howard Fitness", a fitness studio in Louisville, KY. Passionate about education and inspiring fitness professionals to reach their fullest potential, he has spent the last decade as a premier educator at industry conventions, including IDEA World, and a proud, long-standing SCW Faculty Member leading the GX Certification and Aqua Certification.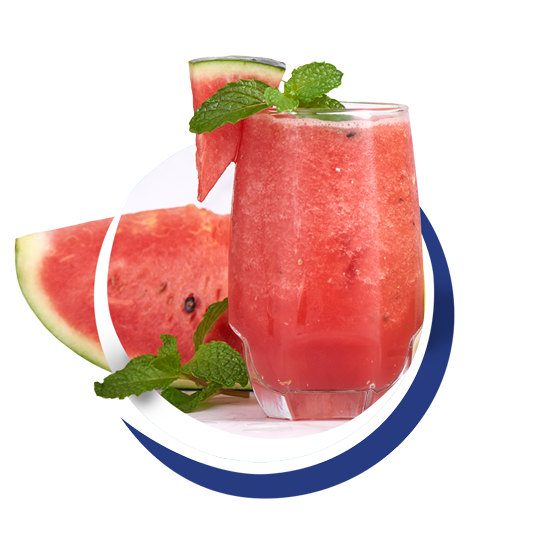 Summer Smoothies to Beat the Heat
Summertime is tough, not only are we trying to find activities for the kids to do, but we are looking for ways to remain comfortable in the heat. Staying cool is easiest when in an air conditioned space, but as fitness instructors, that isn't always the case. Some of our classes are indoors and some aren't. Many aqua leaders teach at an outdoor pool. Water and other re-hydration beverages are quick ways to refresh, but enjoying a cold, frosty fruit smoothie can really make you feel like you've beaten the summer heat.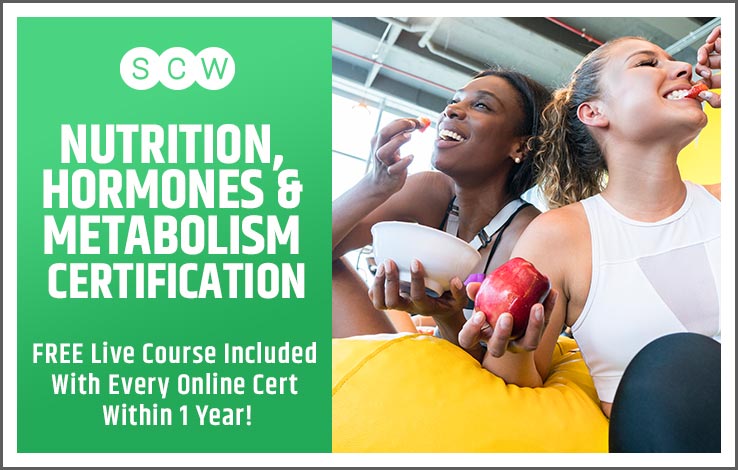 Here are three fun recipes to try the next time you need an invigorating boost.
Watermelon Refresher
INGREDIENTS (makes two servings)
1/2 cup water (or coconut water)
2 cups of your favorite berries (frozen if possible)
1 cup of watermelon (seedless, cut into smaller pieces)
1/2 cup yogurt (plain, any style, but Greek style works best)
Sweet & Tangy Soother
INGREDIENTS
1/2 cup water (or coconut water)
1 cup mango (frozen if possible)
1/2 banana
1/4 teaspoon fresh ginger (small chopped or grated)
Pina Colada Cooler
INGREDIENTS
1/2 cup water (or coconut water)
1 cup pineapple (fresh or frozen)
1/2 cup coconut (fresh or dried)
1/2 cup yogurt (plain or vanilla, Greek style works best)
DIRECTIONS (follow blender ingredient order)
Add liquids first, non-frozen ingredients, frozen ingredients (if using) to blender last
If you want it colder, add ½ cup ice
If you want it thinner, add ½ cup water
Use smoothie setting on blender if applicable, otherwise start blender slowly and adjust to faster speed until blended
Pour into a tall cup, grab a straw and enjoy
We're always looking for great content highlighting the newest things in the world of aquatic fitness. Please submit your article directly to [email protected] for immediate consideration!
Give us your feedback on what interests you, and maybe YOU will make it in the SCW Tidal Waves!