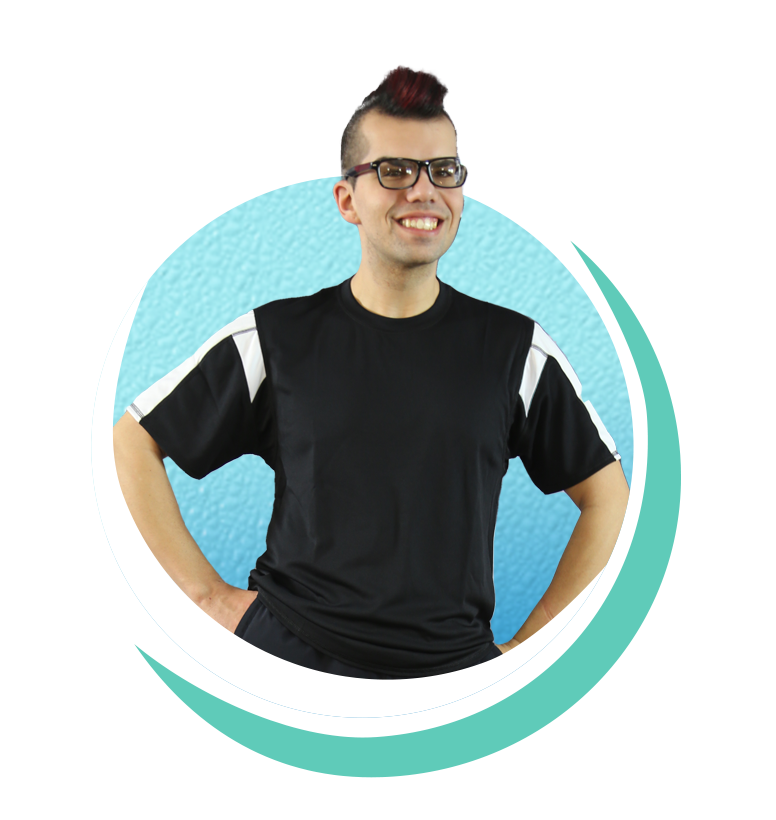 Attracting the Next Generation to the Pool
by Mac Carvalho

As Aqua Professionals, we know the benefits of working out in the aquatic environment; less strain on the joints, increased flexibility, stamina, and strength along with improved muscular and cardiovascular endurance. Essentially exercising in the water can benefit our overall physical and mental well-being. Aqua classes are excellent for people that need low-impact exercise, a comfortable arena for rehabilitation, or anyone returning to fitness, but the pool also offers an option for those looking to cross-training or challenge muscles in a less stressful venue.  Lastly, if you're someone who doesn't like to look at themselves in the mirror when working out, you won't find any in the aquatic space!
With all that said, when you enter a fitness facility that offers aquatic exercise classes, what demographic do you mainly see? Typically active older adults!  While it's ideal to see our 55+ population continue their health and wellness journey, why don't we see the Millennial and Gen Z populations taking class in the pool? Is aquatic fitness seen as workouts just for the elderly? Is water exercise not "trendy" enough for the young generation? Do we assume pools provide an easy workout based on what the media portrays? There has to be something we can do as Aqua Fitness Professionals to make Aqua Fitness "sexy" to the younger generation. Lucky You, I happen to have some great tips and tricks to help generate the buzz of group ex in the pool to the younger generation.
Social Media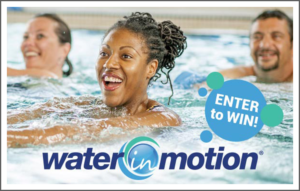 Whether you teach land or aqua classes, social media is the driving force behind your business. Even if you are not online savvy or don't have any virtual presence promoting your fitness business, you need to create some NOW! Platforms like Facebook, Instagram, TikTok, YouTube and LinkedIn are essentially FREE marketing tools to help you reach a wide audience of demographics within your area. Who doesn't want their classes to grow and reach multiple groups of people in their communities? You wouldn't be in this business if you didn't want to be an influence in your local region! Here are a couple of pointers to consider when marketing your classes on social media.
Social Media Handle: You don't have to spend hours trying to create a fancy name. Plenty of fitness professionals have successful accounts that are just their name and add the word "fitness" at the end. Example: (maccarvalhofitness) If you want to get more creative, nobody's stopping you! But why make it complicated?
Consistency: Once you have your handle, keep it consistent across the board. That way when people create hype around your classes, they can associate you as your business!
Make Your Fitness Page Public: Whether you're an introvert or extrovert; when it comes to your business page, it needs to be public. When you have a private page, you're only going to reach people who actively search for you and request to follow you. Plus, when you use hashtags, only your followers will find you based on your posts. You don't see large corporations with private pages right? So why make your fitness business private?
Using Instagram and TikTok: These two platforms are the primary sources where  Millennials and Gen Z populations get their social media fix. If you're unfamiliar with those platforms, plenty of resources are available out there and most are FREE!
Outside of Social Media
While online platforms are is fabulous and all, you can get lost in the shuffle with all of the other #fitness professionals doing the same marketing as you. If you absolutely despise social media and won't ever use it, there are other options!  Flyers and business cards may be old school, but they're just as effective in growing your business. Consider these tips:
Local Hot Spot: Find the local venues that you know drive a lot of business in your area. The trendier the spot, the more Millennials and Gen Z'ers you'll attract. Ask the General Manager/Owner of the business if it's okay to leave your business card by the register or front of the store or a flyer on the bulletin board. This should help draw more inquiries, leading to an increase in your classes.
Contact Info: Make sure your information is clear, concise, and easy to read. Bold, large print makes it easy to snap a picture or reach out incase people have questions about your classes or offerings!
Word of Mouth: Using good old fashioned "word of mouth" is not only strong, but also humbling. The Active Agers in your class most likely have children or grandchildren within the Gen Z/Millennial population. Maybe organize a special class combining generations and ask them bring someone to the next class you teach! Hype the interest by mentioning that it'll be a special themed class that they do not want to miss!
Music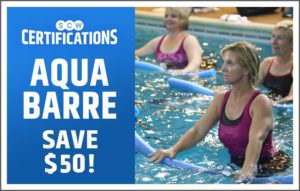 Music is the driving force behind ANY workout. While we all have our preferences, we need to make sure that we have different genres to cater to multiple age groups. Take a look on music platforms such as Apple, Spotify, Pandora, etc. and search for "Today's Music" to see what other generations are currently listening to.  Advertising that you play popular music, including their favorite artists will help get the younger demographic to join you in class. On a side note, current music isn't just catered to the Gen Z and Millennials. You might be surprised that your Active Ager's favorite artist could be someone on that list!
Now that you have learned several ways to can capture the younger audience, you don't have to wait for the moment when aqua fitness becomes "trendy." Start the trend NOW! Reach out to the masses and share your love for water exercise! Hopefully these tips helped you take the next step . I'd love to know your thoughts of how you can reach a younger audience with water fitness! Find me on FB – Mac Carvalho, IG – @mactiv8, TikTok – @mactiv8, and Linkedin – Mac Carvalho. Also be sure to follow SCW Fitness as well on FB – SCW Fitness Education, IG – @scwmania, Twitter – @scw_mania, TikTok – @scwmania, Linkedin – SCW Fitness Education.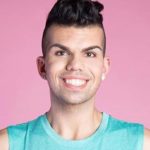 About the Author, Mac Carvalho

With over 10 years of fitness experience & 18+ years of dance experience, this New Bedford, MA native is no stranger to movement. He has been featured in instructor choreography releases for POP Pilates, WATERinMOTION®, and is featured on the HIGH Fitness Live App. He hopes to spread his sparkle and enthusiasm to help make fitness achievable, accessible, and attainable for all!
We're always looking for great content highlighting the newest things in the world of aquatic fitness. Please submit your article directly to [email protected] for immediate consideration!
Give us your feedback on what interests you, and maybe YOU will make it in the SCW Tidal Waves!