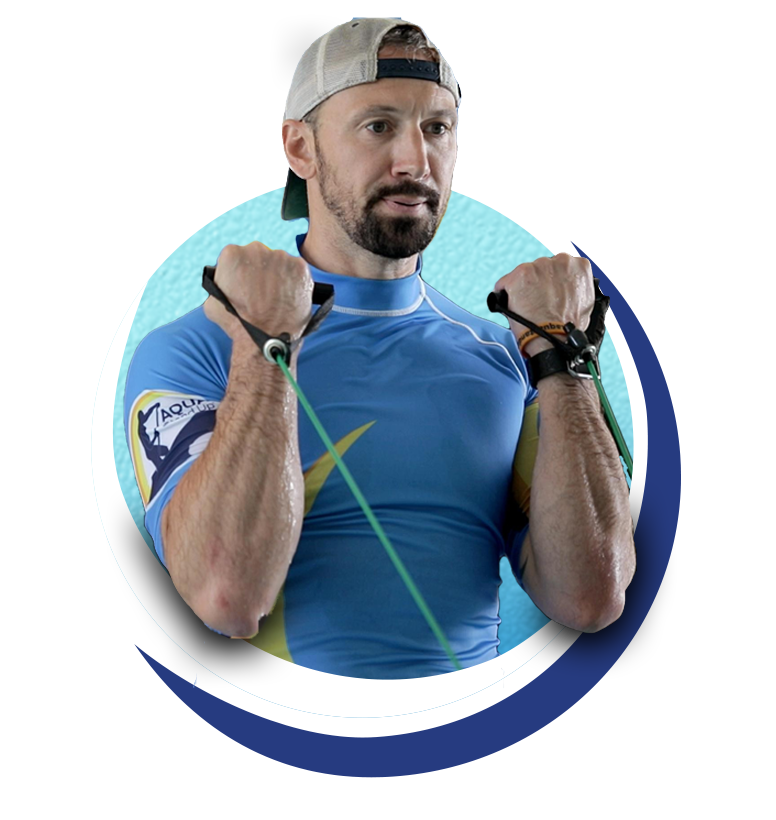 by Eric Vandendriessche, MS

I don't know if any of you have tried using a stand-up paddle board (SUP), but it's extremely effective for balance and overall fitness! A friend of mine invited me to try it and I fell in love! I felt my core, legs, glutes, upper body…total body. Everything was working and activating!
In 2011 while brainstorming, I came up with the idea to set up a paddle board in a swimming pool secured to land with adjustable straps and use it as a workout. Why not? It was the beginning of small group training, and I was sure that this new workout would be a hit! Hence, AQUA STAND UP® was born.
Hello everyone! My name is Eric Vandendriessche. I'm French and come from Biarritz which is located in the Bask Country (Southwest of France). I've been in the fitness industry for more than 18 years as a Personal Trainer (TRX, Rip Trainer, Vipr, Gravity, Boxing…) and group exercise instructor (Les Mills presenter for Body Attack and Body Flow). 
Since creating AQUA STAND UP®, we continue updating the way to coach fitness sessions, in order to offer participants, the best experience possible! The most important part of learning to use a SUP is how to stand up on the board without falling in the water. Here are some vital cues for you to remember and use before your session with me at DALLAS MANIA®, August 26-28.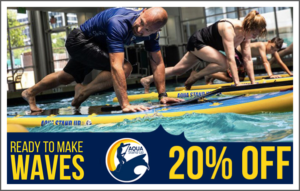 First, you must start prone (face-down), positioning the belly button above the central handle (which is the middle of the board). Place your hands in line with your chest on the non-slip surface, ready to push into plank position! 
Push up into full plank position (or on knees or toes) keeping the pressure on both hands to stabilize your board! If you push too much on one side, you will probably fall in the water!
Now that you are in a plank, move one foot forward, then the other (never at the same time.) Be sure to continue keeping the same hand pressure adjusting your weight forward while engaging your upper body and core! You still need to stabilize your board!
Now, your feet should be in line with the central handle (which is the center of the board, remember?).
A VERY IMPORTANT PART OF THE PROCESS IS COMING!
It's time to lower the hips (as if you want to perform a HINDI Squat) and lift your chest! This part is key as you want to keep your lower body as low as possible in order to stay on the board! 
Now that you are in a HINDI squat, push on your feet with the even pressure to stand up. Your hips should be above the central handle. Make sure to keep your knees bent and looking straight ahead! 
That's it, CONGRATULATIONS! You did it! Now you can enjoy exercises like Rolling Board, a great way to create waves or squat to engage your thighs, glutes, and hamstrings. I hope this tidbit of information provides the encouragement to try AQUA STAND UP®.  I would be pleased to help you, answer any questions, and share my expertise with you! I hope you can join in on the fun at Dallas MANIA®, August 26-28 at a new location, the beautiful Westin Galleria.  I'll be leading "Get Fit with AQUA STAND UP®", "Refresh with AQUA STAND UP®" (yoga/pilates version), and "AQUA STAND UP® Circuit Training." In the meantime, feel free to visit our Instagram page at www.instagram.com/aquastandup1 and our website.
GET READY TO MAKE WAVES!
About the Author, Eric Vandendriessche, MS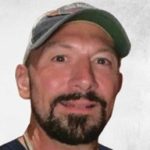 Eric Vandendriessche has a master's degree in Sport & Management & has been in the fitness industry for 18 years as a Group Exercise Instructor, LES MILLS Presenter in France, and Personal Trainer. Coming from the Bask Country (Southwest of France) where paddle boarding and surfing are popular, Eric created AQUA STAND UP® in 2011. The program is now in 17 States, France, the Middle East, and the United Kingdom. BE READY TO MAKE WAVES!
We're always looking for great content highlighting the newest things in the world of aquatic fitness. Please submit your article directly to [email protected] for immediate consideration!
Give us your feedback on what interests you, and maybe YOU will make it in the SCW Tidal Waves!