Burlingame, CA
Hyatt Regency San Francisco Airport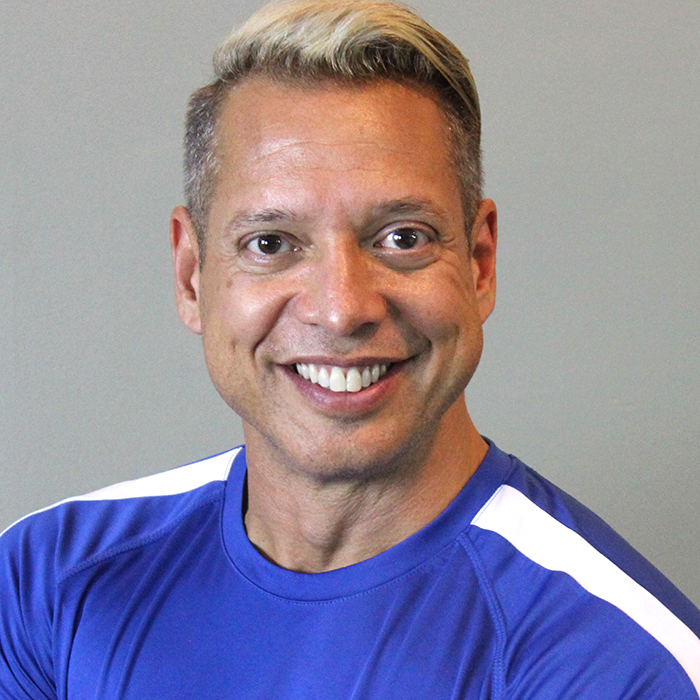 INSTRUCTOR: Manuel Velazquez

Take this cert online
WATERinMOTION®
---
Date & Time:

Sunday, April 8, 2018
8:00am – 4:00pm

Location:

California MANIA®
Hyatt Regency San Francisco Airport
1333 Bayshore Highway
Burlingame, CA 94010
650-347-1234

Cost:

$159 MANIA attendees/instructors at WATERinMOTION® Licensed Facilities
$199 general public
FREE to WATERinMOTION® Instructors on Wautoship
Includes Certification,
FREE Manual & FREE Exam

CECs:

SCW (7.0), AFAA (7.0), ACE (0.9), NASM (0.7), AEA (8.0), ACSM (7.0).
Course Description
This WATERinMOTION® Certification is the perfect program for aqua instructors to take their classes to the next level. This comprehensive training includes an effective five-part preparatory online course addressing the principles of water exercise, the WATERinMOTION® RIPPLE teaching method, verbal and visual cueing techniques, deck teaching skills and active aging principles. The live full-day practical training utilizes choreography routines to enhance your class sequencing, musical phrasing, teaching skills and choreography development. Free-style instructors benefit from WATERinMOTION® through class structure design, routine creation and leadership development. Leave certified in both the WATERinMOTION® Original program and the WATERinMOTION® Platinum (older adult) program and with the skills to teach your best class, every class! Every WATERinMOTION® certified instructor on Wautoship may attend any live WATERinMOTION® certification for free!
Certification includes a FREE downloadable choreography video, one-hour music CD, educational materials, choreography booklet, flash cards, memorization notes, and optional Video Assessment ($300 value). Instructors affiliated with a licensed club have full access to ongoing marketing and educational support. Club monthly licensing discounts available. Instructors must be affiliated with a licensed club to sign up for quarterly choreography releases, but do not need to pay a monthly licensing fee. SCW (7.0), AFAA (7.0), ACE (0.9), NASM (0.7), AEA (8.0), ACSM (7.0).
About Your Trainer
Manuel is a proud Faculty Member for SCW Fitness Education, while being a valued trainer for Hydro-Fit, Bosu, Tabata Bootcamp and Barre Above. He is a WATERinMOTION® National Trainer and a recipient ECA-NYC OBOW All-Around International Presenter of the Year award and has been presenting at fitness conferences worldwide for over two decades. Manuel is a continuing education faculty for SCW, ACE, AFAA, ACSM, AEA, and WATERinMOTION®, and stars in over 50 Fitness Instructor Training Videos. He is an AFAA Team Pro and Examiner, and is a Lead Instructor at the Golden Door Spa in Puerto Rico and is RYT-200 Yoga certified.
REGISTER