Thank You For Attending The "Leading For Maximum Performance" Presentation
---
---
Leading For Maximum Performance
with Sara Kooperman, JD

---
---
---
Live Stream MANIA® Fitness Conventions

---
---
---
Health & Fitness Business Summits

---
---
---
$100 OFF SCW Live Stream Certifications

---
---
---
SCW OnDemand at $20 OFF!

---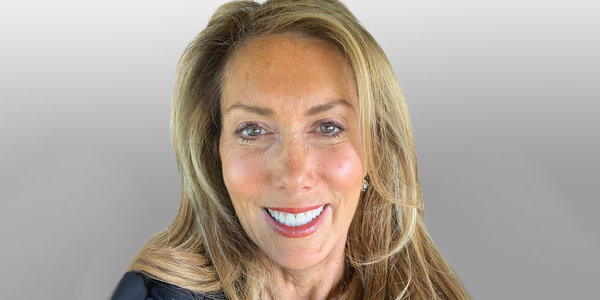 Sara Kooperman, JD
Sara, CEO of SCW Fitness Education and WATERinMOTION®, is a visionary leader that has transformed the fitness education community. A successful business owner and advisor, she is a keynote speaker, published author, webinar host, podcast presenter and sought-after industry trail-blazer. Sara has a unique ability to share her passion and devotion towards fitness education through her humor, enthusiasm and her effervescent no-nonsense personality. Sara serves on the Gold's Gym Think Tank, is on the canfitpro Advisory Panel, was a founding board member for the Women In Fitness Association (WIFA), and is a proud inductee into the National Fitness Hall of Fame. Sara currently serves on IHRSA's Headlight Committees for Facility Standards and is also a Co-Host of IHRSA's Talks & Takes Monthly Talk Show. Sara has left an indelible mark on the fitness industry as a whole. Learn more about Sara Kooperman, JD here at sarakooperman.com
---
---
---
Enter To Win Big!
» 1 FREE SCW MANIA Fitness Convention of Your Choice (Valued up to $259)
» 1 FREE Club Industry Business Summit of Your Choice (Valued up to $199)
» 1 FREE SCW Online Certification of Your Choice (Valued at $199)
» 1 FREE Year of SCW OnDemand (Valued at $99)
» 3 FREE WATERinMOTION® Online Certifications (Valued at $597)
Enter To Win Here

SCW Fitness Education has been in business for 34 years, and we are the largest provider of US continuing education conferences for fitness instructors with 9 regional shows (MANIAs) each year. We reach over 10,000 fitness professionals in face-to-face contact, and another 200,000+ in virtual reaches. During MANIA®, we have 17 sessions running per hour on all different aspects of the fitness/wellness industry (Functional Training, Cycling, Mind/Body, Dance, Nutrition, Recovery, etc.). SCW is unparalleled in its provision of certifications, continuing education courses and conventions to fitness professionals in multiple disciplines both live and online.
Learn more about SCW Fitness Here.
WATERinMOTION® sets the standard for water fitness programming, revitalizing the face of aquatic exercise. To keep the member experience fresh, WATERinMOTION® provides new choreography, new music and new marketing every three months to inspire this growing fitness community.
WATERinMOTION® is a licensed aqua exercise program featuring:
• Comprehensive online certifications with an optional 8-hour live training
• Innovative choreography videos featuring top industry professionals
• Companion educational video lectures (each 14-20 minutes in length, similar to TED talks formatting)
• 55 minutes of energizing and customized music
• Extensive choreography booklets, flash cards and quick guides
• A short educational exam guaranteeing a safe, effective and creative class EVERY class