June 25, 2016 – Fitness icon Dr. Len Kravitz has been chosen as a 2016 National Fitness Hall of Fame Inductee!
Len is a favorite presenter at SCW MANIA® conventions where he regularly delivers the keynote address, "Exercise: The Magic Bullet." Len is no stranger to accolades; he won the first-ever IDEA Fitness Instructor of the Year Award back in 1987. He received the prestigious Canadian Fitness Professionals Lifetime Achievement Award in 2008, was named CanFitPro's "Specialty Presenter of the Year" in 2006 and 2009 and he earned the ACE® "Fitness Educator of the Year" title in 2006. Now, Len has been voted into the National Fitness Hall of Fame.
In his spare time, Len is the Program Coordinator of Exercise Science and a Researcher at the University of New Mexico where he won the "Outstanding Teacher of the Year" award.
Sara Kooperman, SCW and WATERinMOTION® CEO and also a 2012 National Fitness Hall of Fame inductee, introduced Len Kravitz at the event held on Sunday June 26, 2016. Join us in congratulating Dr. Len Kravitz for this prestigious, and well-deserved, new title to add to his list of accomplishments!
About The National Fitness Hall of Fame
The National Fitness Hall of Fame was established in 2004 and reorganized in 2013 as a 501(C)3 non-profit educational institution. We are the only non-profit institution that "Preserves the Past while Promoting the Future of Fitness." Any Professional Member of the National Fitness Hall of Fame can be nominated for induction consideration, under one of three induction categories, if they meet the minimum criteria listed below:
* 25+ years of full-time service as a professional in the health and fitness industry
* The personal practice of a "Healthy Lifestyle"
* Genuine concern for the welfare of others
* Work experience that is nationally recognized
* Reached the age of 55 (new age requirement for 2015)
* Induction categories include: Instructor, Trainer, Educator, Business Person and Medical Fitness Organization
About SCW
SCW is an internationally recognized education body that provides hands-on certifications and continuing education courses and conventions to fitness professionals in multiple disciplines nationwide. For the past 29 years, since 1987, Personal Trainers, Group Exercise Instructors, Small Group Training Leaders, Aquatic Exercise Professionals, Cycling Teachers, Mind-Body Experts, Sport Specific Training Educators, and many more get certified through SCW. This outstanding Family of Leaders also supports Managers, Directors and Owners of clubs and facilities nationwide with our business and management tracks. As the largest Conference Leader and Continuing Education Provider in the world, MANIA® offers eight Professional Training Conventions in Philadelphia, California, Florida, Atlanta, Dallas, DC, Midwest (Chicago), and Boston serving over 10,000 health and wellness professionals and reaching over 90,000 virtually.
For more information on the MANIA® conferences, SCW certifications, and SCW OnDemand Streaming products, please visit www.scwfit.com/mania.  Come to a MANIA® near you to see Len speak – LIVE!
Members view Aqua Fitness Instructors as experts, not only in fitness, but also in nutrition. As instructors, we have to tread carefully not to step outside our scope of practice. Unless we are also registered dieticians, we cannot give specific diet details, create a meal plan or tell a participant what to eat. However, we can offer general tips to help improve their lifestyles and health. These general tips are noted below.  If your members have expressed an interest in bettering their eating habits, try introducing one tip each week. Remember, too much information all at once can be overwhelming!
1.       Create a meal plan that incorporates all macronutrients: carbohydrates, proteins and fats. Diets that omit any specific food group cannot be maintained for any length of time. Remember that carbohydrates include fruits and vegetables that are chocked full of vitamins and minerals. Protein can be obtained not only from animal products but also from legumes, leafy greens and soy products. Fats from plants are unsaturated and are less harmful to your heart than those from animals, which are considered saturated. Saturated fats should be eaten sparingly and unsaturated fats should be eaten in moderation. All types of fats contain nine calories per gram regardless of origin.
2.       Fuel your body to perform. Calories must be consumed so the body can convert the calories to energy. Starvation diets do not work. Your body recognizes that you are not feeding it and it holds onto excess energy stores in the form of fat. Think of an animal that hibernates such as a bear. When the temperature drops and the bear hibernates, their metabolism slows down and the bear maintains its fat stores to stay warm until spring arrives. If you eat, your body recognizes that it can metabolize the food because you are giving it more so the cycle can repeat itself. The secret is to create a small energy deficit every day.
3.       To calculate an energy deficit, use an online calculator for the Harris-Benedict formula. This formula takes your vital statistics into consideration and calculates how many calories it takes to maintain your current weight with your current activity level. Then decrease that number by approximately 250 calories and you should realistically drop two pounds per month. Slow and steady wins the race.
4.       Eat clean without capital letters. Choose a stalk of celery over a box of Oreos. Substitute yogurt (Greek) for Pop Tarts. Snack on broccoli crowns as opposed to Pringles. Remember that clean foods have short food labels – a bag of spinach contains spinach!  Avoid foods with long ingredient lists containing words you can't pronounce.
5.       Sleep and De-stress. A lack of sleep and/or an overabundance of chronic stress creates hormonal imbalances. Sleep and stress affect leptin, ghrelin, and cortisol, which are hormones that control your appetite. Cortisol then affects your estrogen and progesterone, which affects the metabolism of fat! Turn off those electronic devices and breathe!
In summary, it is fine to educate your members on basic healthy eating, but it is NOT okay to tell them what to eat. Small steps will result in big changes over time!
Come take a class with Melissa Layne LIVE, at a MANIA® event near you!  www.scwfit.com/mania.
MASHUP™, "The Evolution of HIIT ", is a Variable-intensity Interval Training (VIIT) program offering various templates combining Mind/Body (yoga/Pilates), Agility and Strength and High-intensity Intervals at three different fitness levels. Every workout utilizes the body's five major muscle groups with compounding movements to encourage participants to constantly adapt and never plateau. MASHUP™ Co-founders, Jamie Zacharias, RN, MSN-Nurse Practitioner, Cooper CPT, and Stacy Redwine, BS Exercise Physiology/Pre-Physical Therapy, ACE CPT, have been in the health and fitness industry for 15+ years. Being busy moms, wives, and health/fitness professionals, they don't have much time to stay healthy. However, they developed unique science-generated formats that deliver one of the safest and most effective ways to work out and achieve desired results in less time for all populations. One unique aspect of this program is its holistic philosophy. Jamie and Stacy will be the first to admit that an effective exercise program is not the only answer for participants to achieve optimal wellness. MASHUP™ coaches are trained to deliver simple information to their participants about how their workouts can be optimized with adequate nutrition, proper rest, frequency and intensity and stress reduction, etc. to promote sustainability. If you would like to learn more about MASHUP™ and how to become a certified coach, visit www.mashupconditioning.com.  Check out MashUp LIVE at Dallas MANIA®, www.scwfit.com/dallas.

Yoga is one of the oldest forms of exercise known to humankind, but it is more than just a great workout. Yoga benefits the body and the brain, and it even has the ability to heal, so yoga also is considered one of the oldest holistic health care systems of all time.
Aging isn't easy and with it comes a whole slew of physical and health complications including arthritis, osteoporosis, high blood pressure, cardiovascular disease and even cancer. These days, there's a medical protocol to treat everything, but what if all an active-ager needs to be healthy and strong is to practice yoga?
The benefits of yoga are undeniable, and each year more research uncovers how practicing yoga might be just the medicine a senior needs.
* Yoga can improve cardiovascular health. Yoga might not be a cardiovascular exercise, but research has shown it can protect against cardiovascular disease and can even reverse it. Research led by Erasmus University Medical Center in Rotterdam and the Harvard School of Public Health in Boston in December 2015 found that yoga can reduce key risk factors for heart disease by producing a lower body mass index (BMI), weight loss, improved cholesterol levels, lower blood pressure and a reduced resting heart rate.
* Yoga can help control diabetes. Diabetics have high blood-sugar levels, which can lead to nerve damage and complications including pain, numbness and poor bowel function. A study published in the April 2015 issue of the Journal of Clinical and Diagnostic Research involved 30 men with diabetes who practiced yoga. After six months, researchers discovered a significant decrease in the participants' blood glucose levels.
* Yoga can strengthen bones. Yoga helps to lubricate joints, which decreases the risk of carpal tunnel syndrome and arthritis making daily activities, such as brushing your teeth, easier to perform.
Studies also have shown that the weight-bearing activity of yoga can help to slow bone thinning and reduce the risk of osteoporosis especially among postmenopausal women. A pilot study on Yoga for Osteoporosis (Loren M. Fishman, MD, 2009) followed postmenopausal patients who have osteoporosis (decrease in bone mass) or osteopenia (decrease in bone volume). While nearly the entire control group maintained or lost bone mass, 85% of the people in the group who practiced yoga actually gained bone in their hips and spine. The researchers concluded that practicing yoga for as little as eight minutes a day can increase bone-mineral density after menopause.
* Yoga can be lifesaving. Yoga strengthens the immune system, detoxifies the body and builds bones, and all this can help to prevent cancer. Bones contain bone marrow where red and white blood cells are produced. White blood cells form leukocytes, which are the body's cancer-fighting immune cells. If our bones are compromised from osteoporosis or an injury, so is the production of this immune protection.
Yoga also is a powerful tool when battling cancer. A study published in 2014 in the Journal of Clinical Oncology found that practicing yoga two times a week for as few as three months lowered inflammation, increased energy and boosted the mood of cancer patients.
* Yoga can improve quality of life. Yoga can have a powerful effect on stress and hypertension and can help reduce the amount of medication one needs. According to a 2014 study published in the Journal of Clinical Hypertension, participants who practiced yoga six hours a week for 11 weeks reduced their systolic blood pressure by 33 points compared with four points for a control group. Researchers speculate that the slow, controlled breathing paired with yoga movement decreases nervous system activity, which helps manage blood pressure levels.
* Yoga strengthens the body and improves balance, which helps prevent injury. According to the U.S. Centers for Disease Control and Prevention, every 20 seconds, a person over age 65 dies from a fall, and every 13 seconds, a fall sends a senior to the emergency room. Experts project that the financial toll for falls by the older population will top $67 billion by 2020.
Not only can yoga help your body through the aging process, it also can provide a multitude of benefits for the mind (check out Part 1 for more). The senior population is the fastest-growing population in the country, and these active-agers need guidance to live the best life they can.
My video Yoga for the Young at Heart teaches instructors how to lead 50 to 90 year-olds through safe and effective yoga movements using both a chair and a mat. This session demonstrates the positive effects yoga can have on active-agers to increase power, strength and flexibility through traditional and restorative yoga practices.
In the coming months, I will be releasing two new workshops: Active Aging Chair Yoga and Active Aging Mat Yoga. Each focuses on activities of daily living and the ability to rise, fall and flow by oneself.
Do you want to learn how to guide active-agers to a healthier life? These videos, along with dozens of other topics covering active aging, yoga and everything else health and fitness are available through our new subscription streaming service called SCW OnDemand. This premium service provides instant access to hundreds of videos on your computer or mobile device and is available on a monthly or yearly basis. It's like Netflix for fitness professionals!
Check out www.scwfit.com/ondemand for more information.
Check out all that SCW and MANIA® offers when it comes to Yoga here: www.scwfit.com/certifications, get certified online and then attend MANIA® to take a LIVE certification for no additional fee! Find an event near you: www.scwfit.com/mania.
Have you ever wondered how you could get your programming into MANIA®?  Would you like to see your class shared by hundreds of instructors nationwide? MANIA® Fitness Conventions is the way to spread the word.  From New York to California and 6 states in-between, MANIA® is your place for new program launches and full program penetration.
When beginning a program launch, fitness experts are here to help!
Annika Kahn (creator of Jungshin Fitness) suggests:
Gather your team of advisers who have walked the path before you. Make them your board of directors so they get back in giving to you. Know who you are going to for what type of advice. Understand the difference between a product and a company-which are you offering? They are often very different. If you have a company offering a product you are a step ahead! Know your numbers! What are your sales, your cog's, your sweat equity? What is the valuation of your business to date?  On making the most of your booth space, get relevant pop-up banners, make your brand stand out, get people who are social and fun to run the booth for you (pay them so they really engage!) if you aren't able to do it yourself.  Company and brand awareness require getting into shows, in front of the public. SCW, with its long standing solid foot in the fitness industry, is a great one as there are 8 shows, and the staff is like family.
Don't give up.  The easy part is the idea. The hard part is the work itself-the slogging. Slog hard!
Petra Robinson with Zumba advises:
Create a business & financial plan with timelines.  Be prepared to NOT make money for the first five years, sad, but true! Research – is your program or product unique?  Who is your competition? What makes your program different?  How can you make your program different? Funding, funding, funding!!  Hire 'experts' to be on your advisory board, they have made the mistakes in the past and can steer you in the right direction to avoid the same issues they experienced.  They will save you money in the long run, and speed up your growth.
Some strategies for launching: Branding – create a unique look, logo, branding message, and be consistent don't change marketing messages too often, people confuse easily.  Advertising – you must spend money on this.  You can have the best program but if nobody knows you exist how will you fill the trainings or classes?   Traditional ads -mags such as American Fitness, CBI, etc. as well as email blasts via groups such as SCW. Plan ahead, set up to teach free master classes around town! Enter into the World of Trade Shows, special events and health fairs.  Be a sponsor and get exposure.  People need to try the workout or product before they will commit to the next step of either going to a training or purchasing.  For your booth space at the events you sponsor, hire a professional to create your booth design and messaging.  Don't do it yourself and risk looking like a flea market vendor. When at events, marketing, email blasts, old school flyers promoting a special rate or discount must be created to help draw people in. Show up at major conventions and have people TRY your classes, be generous!  Give your choreography, give a sample (short) video, hand out branded samples of any kind.

Shane Barnard, creator of Urban Kick says:
The groundwork starts well before you launch!  First, protect your name and get trademarked through the USPTO.gov website. Second, I suggest being accredited by the major certifying bodies such as SCW, NASM, AFFA, and ACE, as this will give you credibility and instructors will want to take your program as a continuing education opportunity.  Talk to other fitness professionals and ask them how they started. I literally started writing the Urbankick manual from scratch.  When I finally had my first draft (which took me about 6 months), I paid someone to proof read it and give suggestions which was so helpful. Once you are approved by the certifying bodies, make sure you have a clear business plan and budget, marketing strategy, website, logo, elevator speech and target market or muse.
Start to become active on social media outlets such as Facebook, Instagram, Snapchat and Twitter.  Research hashtags that appeal to your demographic, invite fitness influencers in your community to come take your class or offer special events and classes at local stores such as Lululemon or Athleta to gain awareness.  I cannot speak enough about networking and growing your community.  Go take classes and don't be afraid to ask questions!  Find those people you admire and reach out to them and ask how they did it.  I reached out to a few people and of course I received a response of "work hard and perseverance" but I also had a phone call with someone that was so open with information which really helped me.  Before I launched, I took my class to a large chain gym to see if a different demographic would respond well to my format as my own research. This move also put me in touch with amazing influencers in my community which led to great opportunities down the road.
When it comes to a booth presence, be clean, present, dynamic and on message!  Figure out what you want to achieve at your booth. Sell swag or product or get people to sign up for a certification? Have images that are on brand and pop and catch the eye of the person walking by.  Every person is a potential consumer so treat them with respect and a smile.  People also love stuff for free, so if you have it within you budget to offer stuff for free, even if in a raffle (to collect emails as well which is a win-win) offer something!
Getting involved with events, specifically MANIA® is the best way to get in touch and meet your potential consumers face to face!  You also have great networking opportunities that are hard to replicate without a successful convention.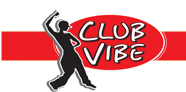 Allyson Ponte, creator of Club Vibe says:
Organization is key when it comes to a program launch. Creating a comprehensive plan will set you up for success. Include timelines, important dates and deadlines, short and long term goals, marketing strategies and budget, etc.
Networking is also important! We have learned so much from the incredible fitness professionals we have had the pleasure of meeting through the MANIA circuit.
Draft a strong communication plan. Your sponsorship announcement needs to be well thought-out from every angle. It starts with a stellar press release that highlights the key players, exciting quotes and plans for this new sponsorship. Three words: hype, hype, hype! Spokespersons from both sides should also work together to secure media placement. Reach out to contacts from all media outlets to make sure the announcement is a total splash. Be sure to create a marketing brochure that puts all the details of what you offer in a simple easy to read format.  Include things like "WHY" people should learn more and "WHAT" your program can offer instructors, and clubs along with any other perks you think will peak interest.
Feature your new Brand Champion everywhere. Social media, direct mail, email blasts — you name it! A sponsorship deserves a lot of attention, and there's no shortage of mediums to utilize in sharing the news. Of course, you have to consider your audience in each instance. For example, what does your sponsorship mean to members? Prospects? Franchisees? Make sure you have specific messaging for each of these groups. The more excitement you build, the more likely each audience is to share the news.
Create a limited-time offer. This is an easy way to add more hype! Throw this new offer on the same marketing materials mentioned above. With a special incentive, you're driving more traffic and bringing in new prospects. This is also a great talking point for your Brand Champion to call out in media spots. A tracking code is also a must. Add this with your offer or include a special URL so you can see real results on what your sponsorship is doing for your business. Offer discounts on things like certifications, licensing fees, equipment, etc.  Another great way to boost interest is to promote seasonal offers, like "Scary" Halloween Sales, or Breast Cancer Awareness events and sales.
Learn more about SCW Fitness Education, and all of the benefits to Sponsoring MANIA® events here: www.scwfit.com/sponsor and www.scwfit.com/exhibit, www.scwfit.com/advertise.
Do you have what it takes to become a 2016 SCW Fitness Idol? As the winner of this prestigious title, not only will you receive coverage in all 2016 SCW press releases, but you'll get a chance to show off your skills as a featured presenter at the 2017 SCW MANIA® Convention of your choice!
The SCW Fitness Idol competition gives a Group Fitness Professional the chance to "fast-track" his or her career by demonstrating their talents in front of fitness trendsetters and receive valuable feedback from a panel of esteemed MANIA® Convention Presenters. One winner will be awarded per MANIA®.
Each 2016 SCW Fitness Idol Winner receives:
A slot as a presenter at a 2017 SCW MANIA®
Complimentary SCW MANIA® Convention attendance*
A complimentary SCW Certification
Coverage in all SCW press releases
Gifts from SCW MANIA® Sponsors
Mentoring from SCW MANIA® judges
Click here for more information and application form!