SCW Fitness Idol Competition
SCW is always looking for that new upcoming talented presenter!  If you are Personal Trainer, Group Fitness Instructor, Business Leader, Nutrition Lecturer or Aqua Teacher. All categories and disciplines are welcome to apply. Winning the title of SCW Fitness Idol is just the beginning. Each winner receives an assortment of career-boosting prizes.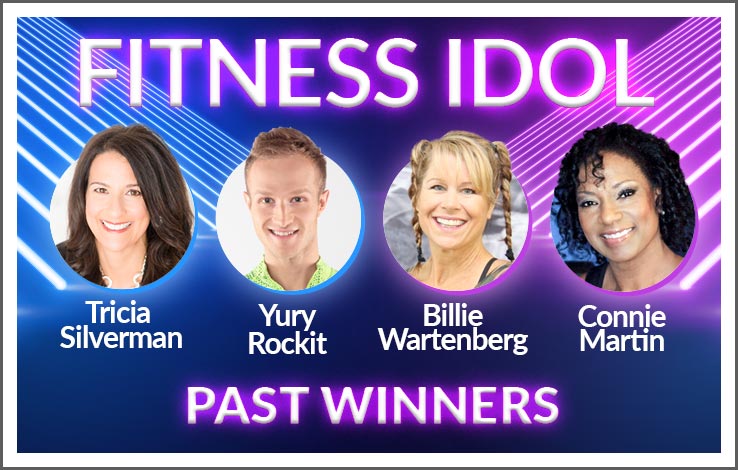 Each SCW Fitness Idol Winner receives:
A position as a Presenter at a future SCW MANIA®

A FREE MANIA® Registration for the Idol Winner

A FREE MANIA® Registration for a selected friend

A FREE SCW Live Certification

COMPLIMENTARY admission to the SCW Presenter's Suite (providing breakfast & lunch daily)

COMPLIMENTARY Invitation to the Presenter Dinner/Drinks Party Saturday Night

A feature in our SCW Spotlite newsletter 

A mentoring experience with one of our Idol Judges
What to Expect / How to Plan: 
The audition is only 3-minutes, on stage, filled with creativity and inspiration. No set choreography or overly rehearsed presentation is required – it's just you and the stage! Whether it's cardio, strength or some other choreography, the key is motivation and confidence. Your presentation can include movement, lecture or a combination and equipment isn't required. The judges are looking for quality verbal and visual cuing techniques plus the ability to lead the group and connect with the participants. It's that simple!
Bring your students, friends, and family along to support you during the Fitness Idol Contest. These individuals can follow you on the ground in a simulated class while you teach from the stage! SCW can help you with your music and if special equipment is required just let us know.
All entries are accepted! WALK-INS WELCOME!
Application Form
Upcoming MANIA® Dates
MIDWEST MANIA®
October 1-3, 2021
DALLAS MANIA®
November 5-7, 2021
BOSTON MANIA®
December 10-12, 2021
DC MANIA®
February 25-27, 2022
CALIFORNIA MANIA®
March 18-20, 2022
FLORIDA MANIA®
May 20-22, 2022
ATLANTA MANIA®
August 5-7, 2022
---