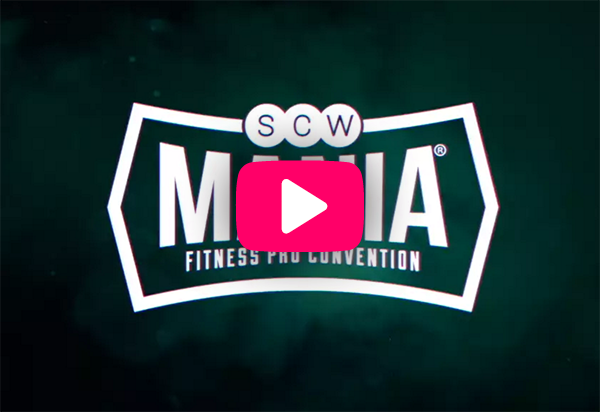 What is MANIA®?
MANIA® is more than just a 3-Day Fitness Convention held in 9 cities across the U.S. every year – it's the place where the fitness community goes to be educated, inspired and recharged! 17-20 sessions every hour, featuring over 70 world-renowned fitness educators at each conference leading over 250 sessions on every topic imaginable!
Sessions and Certifications

Certifications
SCW Fitness Education provides live certifications at all 9 of our MANIA® conventions along with home study options, covering a wide variety of specialties such as Personal Training, Small Group Leadership, Barre, Zumba, Tabata, Yoga, Pilates, Group Exercise, Cycling, Aquatic Exercise, WATERinMOTION®, and more.
See them all here 

Shop Our Store
SCW Fitness education offers the best in videos, music, books, home study certifications, clothing, equipment, and accessories for the fitness professional. Personal trainers, group fitness instructors (both land and water), as well as individuals will benefit from the high-quality and affordable products SCW offers.
Start shopping 

WATERinMOTION®
WATERinMOTION® is a pre-choreographed, quarterly-released group aqua exercise program that refreshes your member experience every 3 months with new choreography, music and marketing. With fantastic sing-along quality music, and dynamic instructors, enjoy the pure fun of this 55 minute water extravaganza.
Learn more 
Get our FREE Fitness Education Newsletter!
News, updates, and exclusive discounts delivered right to your inbox.
---
Mail me a FREE MANIA® Brochure!