SCW Certifications are Reliable, Respected, and Recognized!
---
SCW Fitness Education offers a variety of 38 high-quality, affordable certifications that range from primary certs such as Group Exercise, Personal Training and Aqua to Specialty Courses including Barre, Yoga, Aging and Meditation. These extensive courses are offered Live, Live Stream and Online including detailed manuals, comprehensive videos, fully automated testing procedures, and certificates suitable for framing. Each course is authored and led by a professional with a graduate degree who has over 20 years of practical fitness field experience and includes CECs from ACE, AFAA, NASM, ACSM, AEA, SCW and more.
All SCW Online Certifications include a FREE LIVE COURSE which accentuates the professionalism and commitment to quality that SCW has earned over its 30+ year history.
Group Exercise
Purchase Online Certification 
Attend at MANIA® 
This course provides the perfect blend of practical and theoretical teaching techniques for those who desire to become successful Group Exercise Instructors. Class sequencing, warm-up, progressions, musical phrasing, proper cueing techniques, choreography development, and all other practical skills are emphasized so that you can teach your best class every time. Upon completion of this course, you will gain the confidence to teach a group exercise class to participants who have varying levels of fitness.
SCW (8.0), AFAA (8.0), NASM (0.8), AEA (4.5), ASCM (8.0), NFPT (1.6)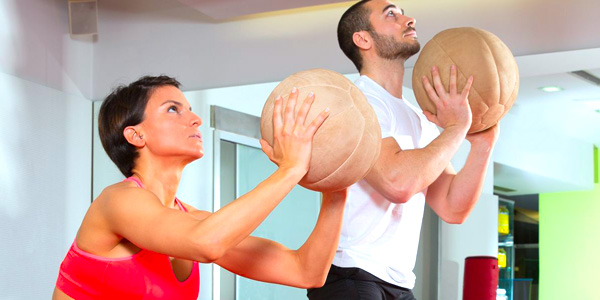 Personal Training
Purchase Online Certification 
Attend at MANIA® 
This comprehensive program is designed to provide participants with all of the skills required to become a successful Personal Trainer by combining academic study with the latest practical research. Each student will learn cutting-edge information on exercise physiology, kinesiology, flexibility, strength training, injury prevention, and cardiovascular programming. Participants will experience the most contemporary mind/body methods, sports performance enhancement drills, and program design techniques as they apply to personal training.
SCW (8.0), AEA (4.0), ACSM (8.0), NFPT (1.6)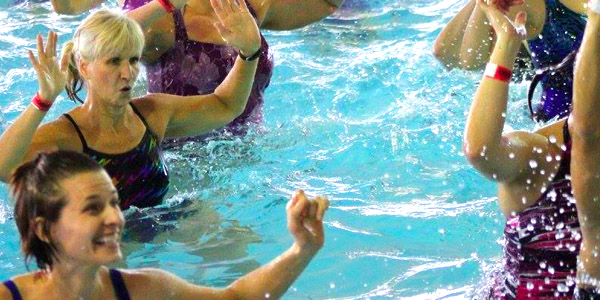 Aquatic Exercise
Purchase Online Certification 
Attend at MANIA® 
Develop the skills vital to become a successful aquatic exercise professional. Drawing on over 50 years of combined experience in the aquatic fitness industry, this certification is an important first step into the field of teaching aquatic exercise and emphasizes practical skill mastery. It also addresses the benefits of aquatic exercise, the aquatic environment and principles of water, general anatomy and kinesiology, water depth, appropriate movement plans, and working with special populations.
SCW (8.0), AFAA (8.0), NASM (0.8), AEA (9.0), ACSM (8.0), NFPT (1.6), ACE (0.7)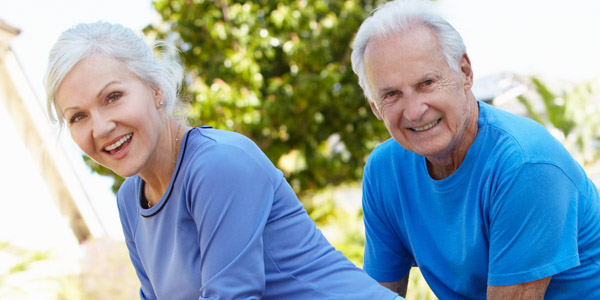 Active Aging
Purchase Online Certification 
Attend at MANIA® 
Many individuals are living longer and better than ever. Cutting-edge research reveals the secrets involving aging and how we can proactively become involved with our chronologically enriched friends. We know that we can train and retard the aging process by focusing on mental health, cardiovascular conditioning, strength training, flexibility and fall prevention and balance. Lawrence will discuss why we don't just "teach seniors" any longer. Group fitness instructors, personal trainers and those in charge of active aging programming will enjoy this exciting day that combines research and practical approaches for training the brains and bodies of our 50+ participants.
SCW (8.0), AFAA (7.0), NASM (0.7), AEA (4.0), ACSM (8.0), NFPT (1.6), ACE (0.7)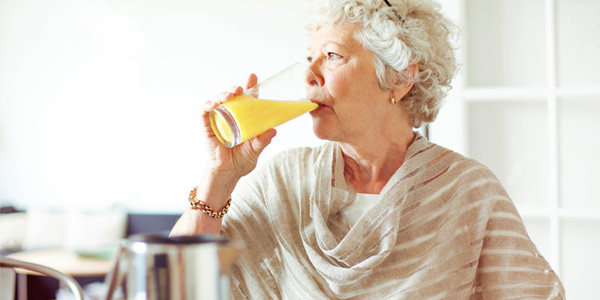 Active Aging Nutrition
Purchase Online Certification 
Attend at MANIA® 

Learn research-based, current insights on the distinct nutritional needs of your classes and clients over 50. Learn practical tips for preserving or increasing lean body mass, enhancing mental cognition, losing excess body fat, getting needed vitamins and minerals, and more. Discover studied nutritional strategies from regions across the globe known for longevity. Make yourself more marketable to this population by sharpening your nutrition knowledge on aging.
SCW (4.0), AFAA (4.0), NASM (0.4), ACSM (4.0), NFPT (0.8), ACE (0.4)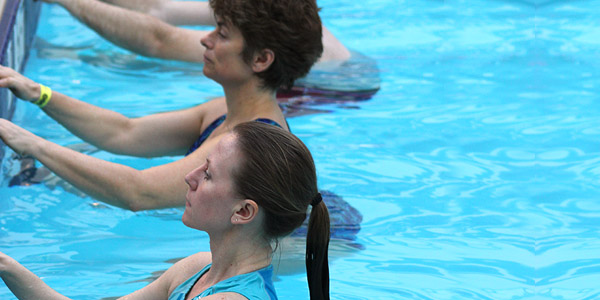 Aqua Barre
Purchase Online Certification 
Attend at MANIA® 

Bring the extremely popular Barre format to the pool with this brand-new certification, which uses a noodle as a ballet barre for stability. Learn how ballet-inspired movements and gentle resistance can strengthen arms, legs and especially core. Experience isometric movements that will tone every muscle in the body. Explore long lever movements to lengthen, strengthen and improve your range of motion. Leave with innovative programming that will allow you to creatively plan multiple Aqua Barre workouts appropriate for all levels of fitness.
SCW (6.0), AFAA (6.0), NASM (0.6), AEA (6.0), ACSM (6.0), NFPT (1.2), ACE (0.7)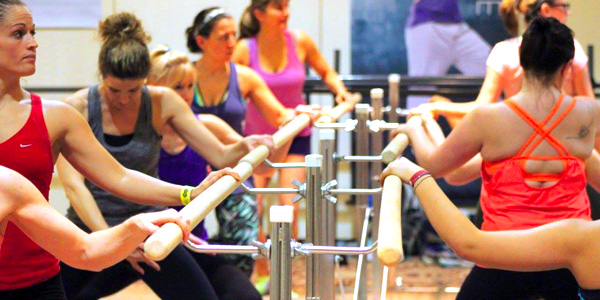 Barre
Purchase Online Certification 
Attend at MANIA® 
This one-day certification will enable you to teach Ballet Barre to your clients, implement programming in any facility, and does not require a dance background. Ballet Barre combines the core conditioning associated with Pilates and flexibility improvements that occur with Yoga. Additionally, your clients will increase stability by using isometric exercises that incorporate a fixed Ballet Barre. You will leave with an easy-to-follow, pre-choreographed, 60-minute Barre format that includes a plethora of variations. This will enable you to discover creative ways to structure your own Barre workouts with equipment options that include light dumbbells, flat resistance bands, mini-balls, and more.
SCW (7.0), AFAA (7.0), NASM (0.7), AEA (4.0), ACSM (7.0), NFPT (1.4), ACE (0.6)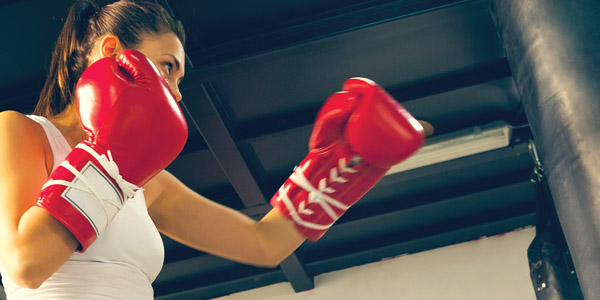 Boxing
Purchase Online Certification 
Attend at MANIA® 
This certification provides the tools you need to implement the basics of boxing into programs you already teach. This comprehensive program explains the "sweet science" behind the sport, and you'll leave with the knowledge and confidence to empower others – from novices to well-trained fighters. This certification will explore three learning styles, auditory, visual, and tactile, and provide you with several authentic workouts that would be taught at a traditional boxing gym.
SCW (7.0), AFAA (7.0), NASM (0.7), AEA (4.0), ACSM (7.0), NFPT (1.4)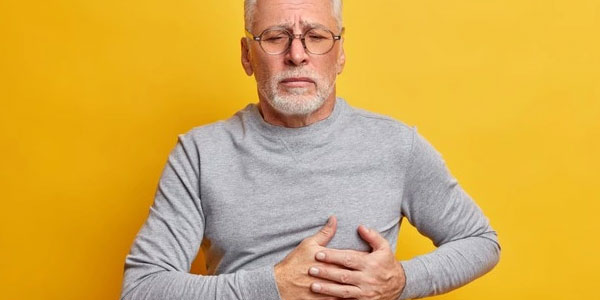 Chronic Disease Specialist
Purchase Online Certification 
Attend at MANIA® 
Chronic Diseases are the leading causes of death and disability in the United States. This course provides fitness professionals with the basic knowledge to understand the most prevalent chronic diseases, symptoms, causes, and treatment methods to work with this growing demographic safely and effectively. Learn valuable tools to improve client trust, decrease their pain, and increase quality of life. Level-up your career as a personal or group fitness professional with an in-depth knowledge of chronic diseases.
SCW (4.0), ACSM (4.0), AEA (4.0), ACE (0.4)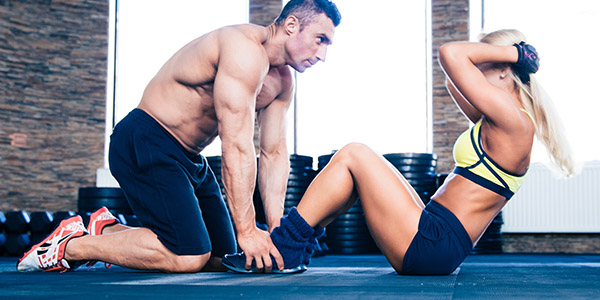 Core Training
Purchase Online Certification 
Attend at MANIA® 
Everyone wants a strong, lean, sculpted core. Effective core exercises require much more than just lying on the floor, knowing how the muscles of the core work can help you deliver results clients want. Upright movements require core muscles to work in all three planes of motion to control the body's center of gravity over a moving base of support. Learn how to design core training programs that help the body both move and look better to produce results clients want.
SCW (4.0), AFAA (4.0), NASM (0.4), AEA (2.0), ACSM (4.0), NFPT (0.8), ACE (0.4)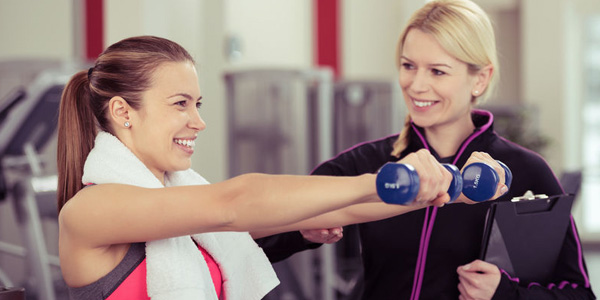 Corrective Exercise
Purchase Online Certification 
Attend at MANIA® 
In the comprehensive course, learn to conduct and interpret key movement screens and implement a corrective exercise program to restore the body's proper biological design. Discover how to effectively coach the five movement patterns so that any exercise can be performed safely and effectively, without the risk of injury. Gain expertise on how to become more of a movement specialist and present pre-hab exercises to prevent the necessity of rehab. As exercise-related injuries continue to increase in fitness, is it time to revisit and understand the foundation concepts of movement, the relationship of stability and mobility throughout the kinetic chain and how they function in exercise and movement?
SCW (7.0), AFAA (6.0), NASM (0.6), AEA (6.5), ACSM (7.0), NFPT (1.4), ACE (0.6)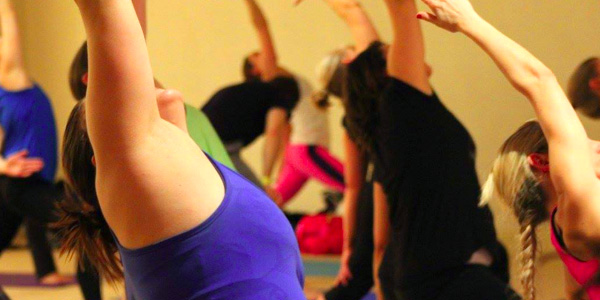 Flowing Yoga
Purchase Online Certification 
Attend at MANIA® 
Center your mind and stretch your practice with this comprehensive approach to dynamic, flowing yoga. Study 5 distinct phases of class that blend relaxation, energy and empowerment into one program. Coordinate breath with fluid, graceful movements, connect the mind to the body, and emphasize increased flexibility and stress reduction. Learn simple, digestible terminology to effortlessly string dynamic and functional Yoga movement patterns. Experience Individual pose progressions to be used separately or combine them with other pose sequences to create your own customized series.
SCW (8.0), AFAA (7.0), NASM (0.7), AEA (3.5), ACSM (8.0), NFPT (1.6), ACE (0.7)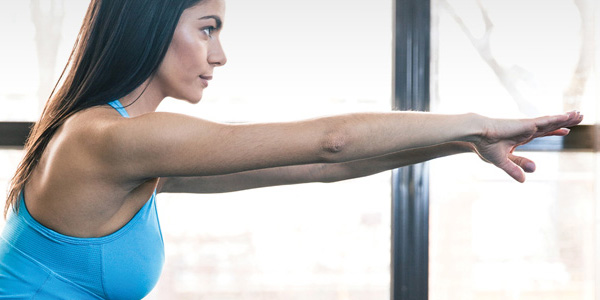 Functional Flexibility
Purchase Online Certification 
Attend at MANIA® 

SCW Fitness Education Functional Flexibility Certification is based on science and the pathways to create conscious movements with beneficial, subconscious results. It gives personal trainers new and necessary strategies and tools and techniques to develop individual programs consisting of corrective exercises, which will enhance the lives and mobility of their clients. Participants will explore the language of movement in three planes of motion and understand the influence of gravity and ground reaction based on principles of applied functional science. Trainers will discover how to assess posture, determine strengths and weaknesses, and lengthen and strengthen their client's muscles for optimal and authentic movement. This course is very beneficial for trainers looking for more ways to observe and correct faulty movement patterns that inhibit the client's efficiency.
SCW (8.0), AFAA (8.0), NASM (0.8),  AEA (4.0), ACSM (8.0), NFPT (1.6), ACE (0.7)
Functional Pilates
Purchase Online Certification 
Attend at MANIA® 

Experience a functional approach to Pilates mat utilizing props that simulate apparatus. Whether a seasoned Pilates trainer or new to teaching, you leave with essential tools and concepts that give you many ways to change a Pilates mat class for variety and implement progressions and regressions effectively. Learn how to combine classical repertoire with a modern approach that challenges your students both vertically and horizontally to improve everyday activities, posture and reduce overuse injuries. Discover how to train your clients through various planes of motion and recognize postural concerns so you utilize exercises that lead to a better quality of life and improved functional strength.
SCW (7.0), AFAA (6.0), NASM (0.6), AEA (3.5), ACSM (7.0), NFPT (1.4), ACE (0.7)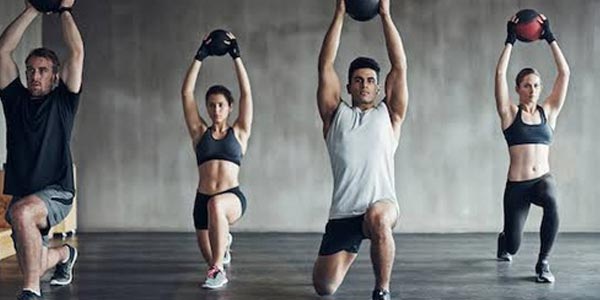 Functional Training
Purchase Online Certification 
Attend at MANIA® 
Expand your reach as a Personal Trainer to attract and retain more clients through the use of functional training. Learn dozens of new exercises, refine the positions you and your clients train in, and develop a program that delivers results consistently without risk. Discover and assess how to effectively train your muscles to work together. Explore the training techniques that drive life, sport, and health. Improve human function and performance through this digestible, hands-on, practical course. Leave with a full list of new exercises and practical modifications including regressions and progressions that you can integrate today into your training programs. Grow your training business through this expert functional training course developing both your personal and small group offerings.
SCW (7.0), ACE (0.7), ACSM (7.0), AEA (8.0), AFAA (8.0), NASM (0.8)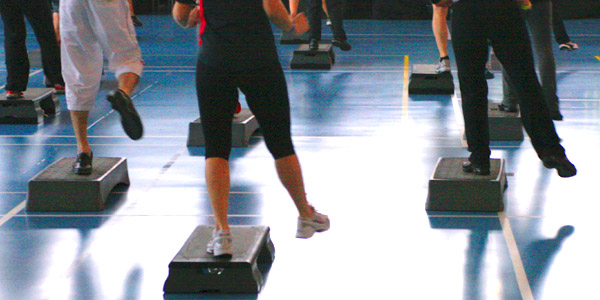 Group Step
Purchase Online Certification 
Attend at MANIA® 
Build on your group fitness certification by learning the specific skills necessary for delivering step classes to participants of all fitness levels. A review of theoretical information including anatomy, physiology and biomechanics specific to step will lay a strong foundation for you to teach a successful Group Step class. Learn to take combinations and break them down with proven teaching methods from the masters to gain a clear understanding of what it takes to make a step class work.
SCW (8.0), AFAA (8.0), NASM (0.8), ACSM (8.0), NFPT (1.6), ACE (0.7), AEA (4.0)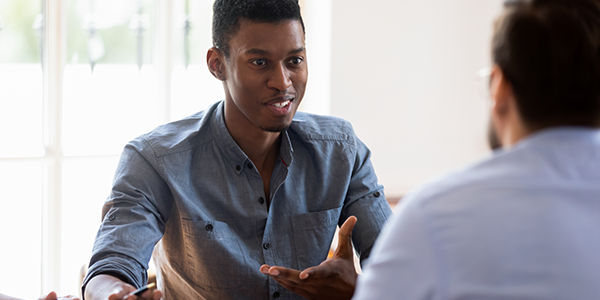 Life Coaching
Purchase Online Certification 
Attend at MANIA® 
The landscape of the health and fitness industry has changed forever. So, how can you expand your current role and stay relevant in an industry you're passionate about, serving a community you love? Well, there is a need now more than ever for solid online life coaches to lift us from this pandemic. The great news is that, with the right education and guidance as well as a solid structure and a talent for leadership, every trainer and instructor has the opportunity to become a successful life coach! In this certification, you will learn about what life coaching really is, the categories it encompasses and how to create a strong foundation for serving your clients in the virtual world. It's a world that's here to stay and, if you want to grow your impact and income, you want to be a part of it. You'll also learn about various pathways for delivering your coaching and how to create an authentic brand that will attract your ideal clients. If you're feeling called to make a bigger difference in the world, here's your chance!
SCW (7.0), AFAA (7.0), NASM (0.7), AEA (7.0), ACSM (7.0), ACE (0.7)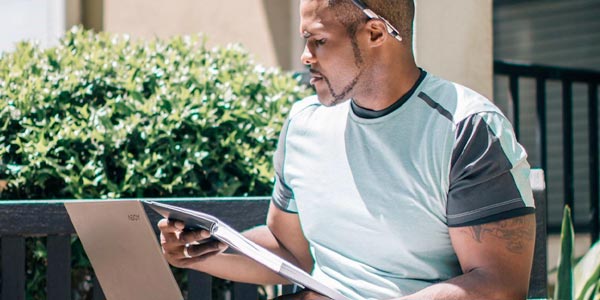 Marketing and Sales for Personal Trainers
Purchase Online Certification 
Attend at MANIA® 
This certification teaches you to succeed as a Personal Trainer by finding prospects and transforming them into long-term clients. Learn successful marketing techniques and usable social media strategies to perfect your skills at growing and sustaining a successful independent business. Explore personalized pricing and experience revenue growth to ultimately maintain and succeed as a Personal Trainer in this competitive and lucrative field.
SCW (7.0), AFAA (7.0), NASM (0.7), AEA (4.0), ACSM (7.0), NFPT (1.4), ACE (0.6)
Meditation
Purchase Online Certification 
Attend at MANIA® 
Learn the background to traditional tenets of Eastern meditation, from principles to prana to practices. Fuse theory and practical meditation techniques to gain a deeper sense of self and consciousness. Learn mindful skills that gradually progress with the potential to develop into a lifelong practice for yourself and others.
SCW (4.0), AFAA (4.0), NASM (0.4), ACSM (4.0), NFPT (0.8), ACE (0.4), AEA (4.0)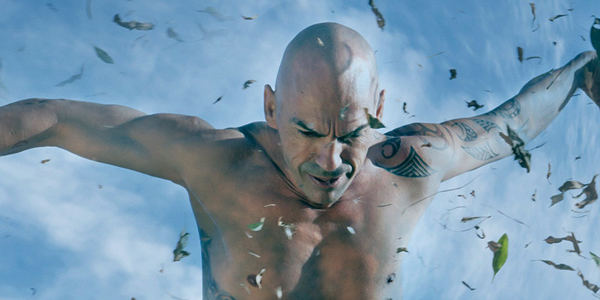 Mind Body Fusion
Purchase Online Certification 
Attend at MANIA® 
SCW Fitness Education Mind Body Fusion Certification provides the skills necessary to develop and create a successful fitness class in a club and fitness studio environment. This course provides the initial step into teaching a fitness-based Mind Body Fusion class with emphasis on elements, principles, forms and program design.
SCW (8.0), AFAA (7.0), NASM (0.7), ACSM (8.0), NFPT (1.6), AEA (8.0)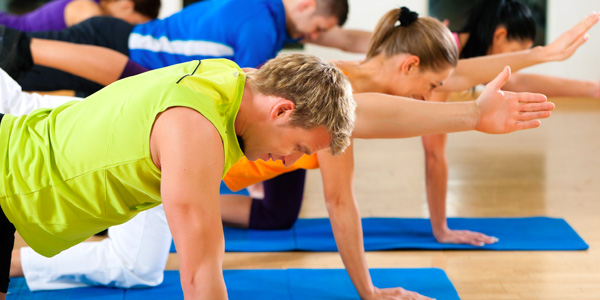 Pilates Matwork
Purchase Online Certification 
Attend at MANIA® 
Introduction to the fundamental understanding of core strength and stabilization as it applies to Pilates matwork and physical therapy techniques. Proper execution of form and technique are explored as it applies to the fitness enthusiast. Matwork fundamentals is designed for everyone – young, old, athletic, sedentary, and even those rehabilitating from injuries.
SCW (8.0), AFAA (8.0), NASM (0.8), AEA (4.5), ACSM (8.0), NFPT (1.6), ACE (0.8)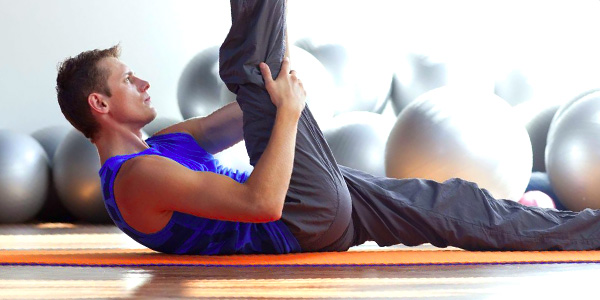 Pilates Small Apparatus
Purchase Online Certification 
Attend at MANIA® 
Evolved Pilates mat exercises using props and small apparatus including stability balls, medicine balls, foam rollers, straps, and fitness circles. Class sequencing, creativity and choreographic progressions for a variety of clients, and class settings are covered, focusing on proper execution of form and technique as it applies to group and personal training. Prior Pilates training recommended.
SCW (8.0), AFAA (8.0), NASM (0.8), ACSM (8.0), NFPT (1.6), ACE (0.7), AEA (8.0)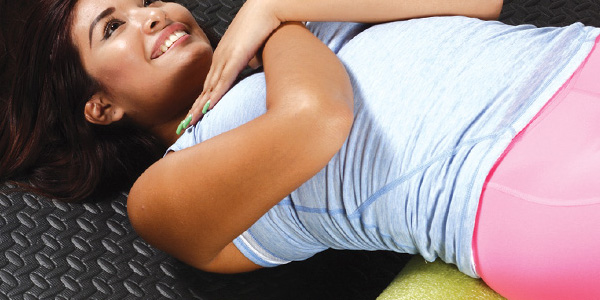 Practical Approach to Recovery & Rolling
Purchase Online Certification 
Attend at MANIA® 
Recovery has come to the forefront of training programs because of its powerful role in performance, pain reduction, and injury prevention. Leave this certification with the ability to obtain and retain more clients who will work out more often with you as the recovery expert. This certification examines the current research and applied physiology of foam rolling before, during, and after a workout. Examine the effects of rolling versus self-myofascial release, and we will review current research and the application of other rolling tools and techniques. Learn to breathe, relax, roll, and adapt the ready-to-use rolling protocols to create a customized recovery class. This certification includes a coaching module using techniques that include program-design to offer a systematic approach when leading group recovery classes.
SCW (6.0), AFAA (6.0), NASM (0.6), AEA (2.0), ACSM (6.0), NFPT (1.2), ACE (0.4)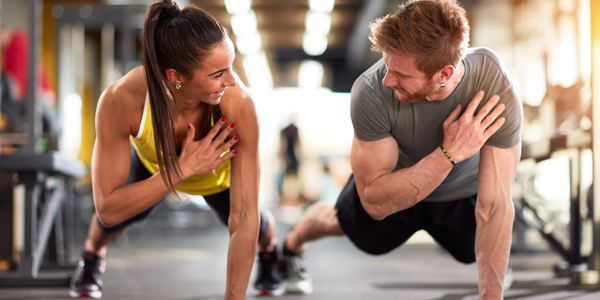 Program Design for Fitness Professionals
Purchase Online Certification 
Attend at MANIA® 
Take your fitness business to the next level with this interactive course that focuses exclusively on hands-on practical application and business growth. Review biomechanics and kinesiology for an in-depth understanding of how to analyze movement through a series of simple screens that customize exercises to specifically suit your clients. Enhance your communication and cueing through thoughtful and intelligent coaching, movement breakdown and program design. Round-out your certification with solid business building strategies covering marketing, retention and referrals.
SCW 7.0, ACSM 7.0, ACE 0.7, AFAA 7.0, NASM 0.7, NFPT 1.4, AEA 4.0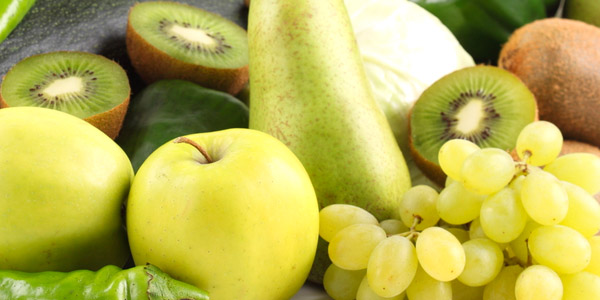 Sports Nutrition
Purchase Online Certification 
Attend at MANIA® 
Apply the foundations of healthy diet and how it relates to all fitness regimens. Learn the latest on supplementation, dietary planning techniques, steroid and ergogenic aid usage, herbal supplementations, fat burning options, body fat testing techniques and sports performance.
SCW (6.0), AFAA (7.0), NASM (0.7), ACSM (6.0), NFPT (1.2), ACE (0.6)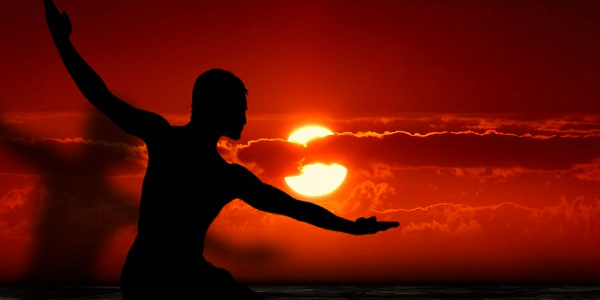 T'ai Chi
Purchase Online Certification 
Attend at MANIA® 
Learn T'ai Chi techniques to bring balance to your group exercise programming, your individual sessions and your personal training offerings. Explore this ancient practice, and discover ways to effectively apply this unique curriculum to a multi-level group fitness setting. Discover the 8 essential principles of T'ai Chi and how to incorporate and emphasize traditional breathing methods. Receive a 9-step routine and teaching syllabus to grow your repertoire of programming. Study how frequency, intensity and duration are expressed to teach your clients how to feel more invigorated, energized, and balanced from the natural choreographic flow of movements. SCW (7.0), ACE (0.9), ACSM (7.0), AEA (8.0), AFAA (7.0), NASM (0.7)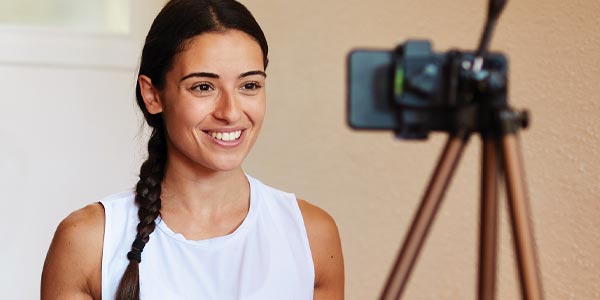 Virtual Training
Purchase Online Certification 
Attend at MANIA® 
Learn how to successfully run a virtual Group Ex class, Personal Training session and progressive program. Everything from start-up to sign off will be addressed to take your training to the next level. Understand the ins and outs of lighting, camera selection, clothing and make up. Develop a successful strategy for exercise selection and program development. Discover techniques for proper business structuring, online queuing, music integration, money collection and legal responsibilities. Explore the latest and greatest social media marketing, email and texting strategies to build your program and fill your sessions. Leave with a blueprint for successful execution of all you're online, virtual programming.
SCW (4.0), ACE (0.4), AFAA (4.0), AEA (4.0), NASM (0.4), ACSM (4.0), NFPT (0.8)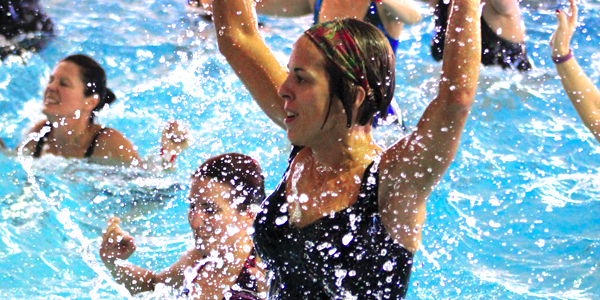 WATERinMOTION®
Purchase Online Certification 
Attend at MANIA® 
WATERinMOTION® is the perfect certification for aqua instructors to take their classes to the next level. This comprehensive training includes a 5-part online course addressing the principles of water exercise, the RIPPLE teaching method, verbal and visual cueing techniques, deck teaching skills and active aging principles. The live full-day practical training utilizes choreographed routines to enhance your class sequencing, musical phrasing and choreography leadership.  After completion, you will be certified in WATERinMOTION® & WATERinMOTION® Platinum.
SCW (7.0), AFAA (7.0), NASM (0.7), AEA (8.0), ACSM (7.0), NFPT (1.4), ACE (0.9)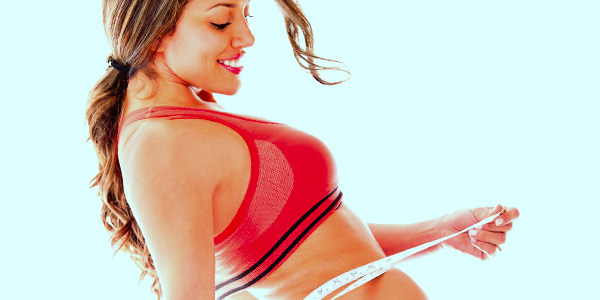 Weight Management
Purchase Online Certification 
Attend at MANIA® 
This course provides the knowledge to teach your Clients how to make healthier dietary choices using applicable research and traditional diet and exercise practices. Teach your Clients how to safely and effectively lose weight.
SCW (6.0), AFAA (7.0), NASM (0.7), ACSM (6.0), NFPT (1.2), ACE (0.6), AEA (7.0)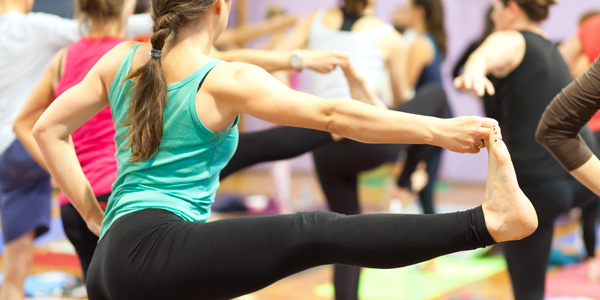 Yoga I
Purchase Online Certification 
Attend at MANIA® 
This certification is one of the fitness industry's most comprehensive theoretical and practical approaches to yoga, teaching a hands-on approach to different Hatha yoga postures suitable for varying clientele. Research, postures, program design and cueing techniques will be addressed so that participants will leave qualified to lead a successful yoga class or passionate yoga-inspired cool down.
SCW (8.0), AFAA (7.0), NASM (0.7), AEA (4.0), ACSM (8.0), NFPT (1.6), ACE (0.8)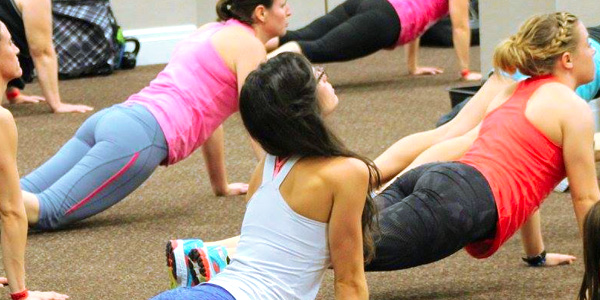 Yoga II
Purchase Online Certification 
Attend at MANIA® 
Take a deeper look into the fundamentals of Yoga instruction from an authentic, fitness-appropriate perspective. This condensed course serves as the next level of the Hatha Yoga postures discussed in Yoga Fundamentals I while addressing the eight limbs of yoga, detailed pranayama study, partner yoga, inversions, chanting, and chakras.
SCW (4.0), AFAA (4.0), NASM (0.4), AEA (2.0), ACSM (4.0), NFPT (0.8), ACE (0.8)