JOIN US FOR SCW LIVE STREAMING!
---
What is SCW Live Streaming?
Exclusively from SCW, Live Stream Certifications, Webinars & Events from the comfort of your own home with Zoom, an easy, reliable platform for video and audio conferencing across all types of devices. With SCW and Zoom, you get the benefits of a Live SCW Event (Certifications, Webinars, etc.) – participating in real time with live access to a renowned instructor while participating from the comfort and convenience of your own home!
---
---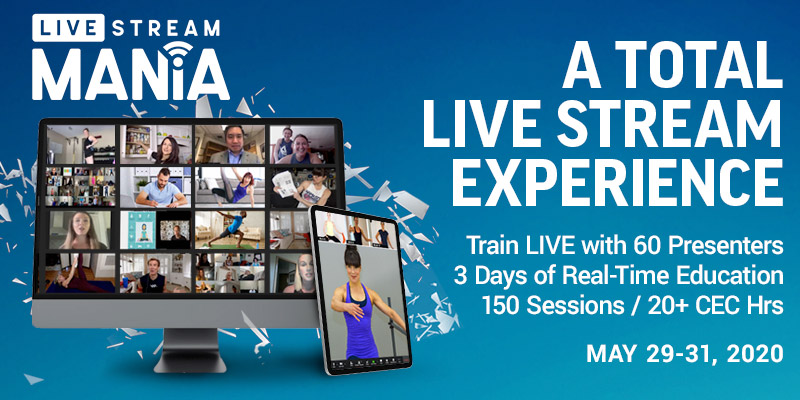 Live Stream An Entire Fitness Convention From Home
Join us for an action-packed weekend of inspiring and informative sessions with Top MANIA® presenters, streamed LIVE from their homes and studios directly to yours, May 29-31, 2020!
• Train LIVE with 60+ Presenters • 3 Days of Real-Time Education • 150 Workshops - 9 Sessions Every Hour • 20 CECs: SCW, AFAA, ACE, NASM, ACSM & AEA • Save $100 (was $259, NOW $159)
---
LIVE STREAM CERTIFICATIONS
---
---
Saturday, June 6
---
---
Sunday, June 7
---
---
Friday, June 12
---
---
Saturday, June 13
---
---
Sunday, June 14
---
---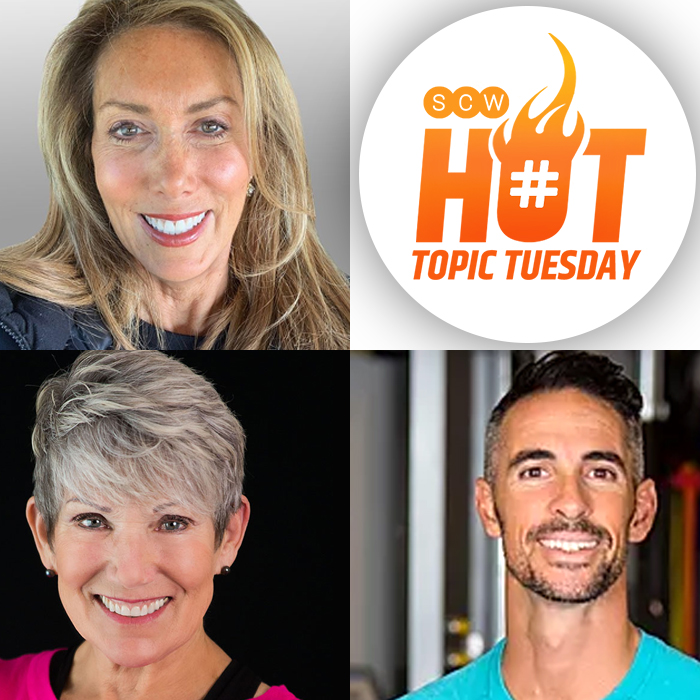 SCW FREE Webinar: What It's Really Like to Re-Open
with Sara Kooperman, Ann Gilbert & Paul Christopher
TUESDAY, June 2
6pm-6:45pm EST
5pm-5:45pm CST
4pm-4:45pm MST
3pm-3:45pm PST
If you are waiting to reopen your facility until you are given the go ahead from the government, now is the time to prepare and promote! Look at what these two successful business owners have done to open their facilities in top notch form! Analyze the realities of clients coming back. See what was successful to secure their return. Avoid the pitfalls and enjoy the sharing of successes! Learn the dos  and avoid the donts.  Now is the time for everyone to review and reform. Get ready to re-open!
This exciting workshop packed with valuable advice strategies includes:
1. Prepare your staff for re-opening.
2. Connect with your members and encourage their return.
3. Review strategies for slowly and surely rolling out your programming.
4. Cost effective ways to build your brand.
5. Approaches to equipment, training and staff management.
---
---
---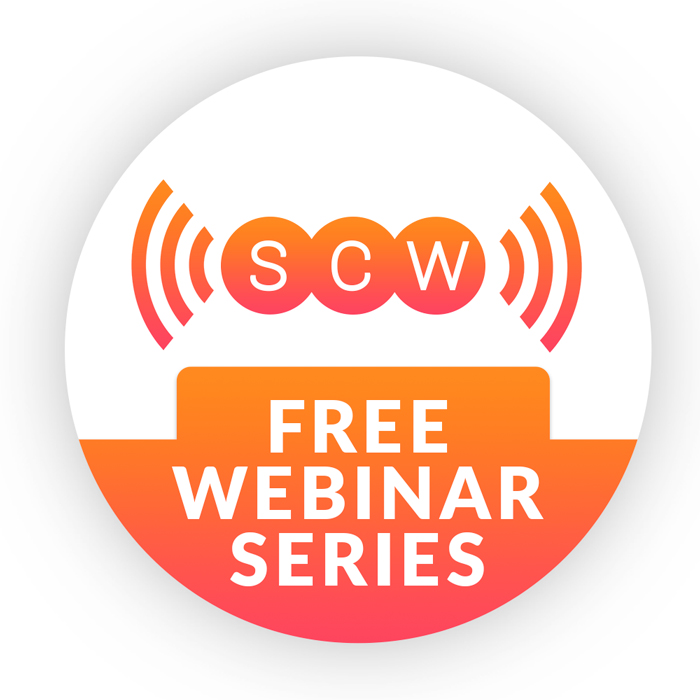 SCW FREE Webinar: Automating An Online Personal Training Session Directly to Your Clients in Their Home
THURSDAY, June 4
6pm-6:45pm EST
5pm-5:45pm CST
4pm-4:45pm MST
3pm-3:45pm PST
Personal training will never be the same after this pandemic. We must always be able to reach our clients anytime and anywhere. We must be able to run our personal training sessions from all devices including computers, iPads and cell phones. Discover innovative ways to except payment, schedule appointments, video your sessions live, and communicate in an accessible and affordable fashion. Discover the different systems that are available to use to innovate and renovate your personal training business forever.
1. Learn how to charge and what to charge for your personal training clients from your home to theirs.
2. Discover different techniques to use when personal training people out of your club and into their home.
3. Uncover valuable tools that are convenient and easy to use that help you charge, communicate and consult with your clients at any and all distances.
4. Review techniques on how to charge as a business owner both and a personal level as well as in a studio format.
---
---
---
SCW FREE Webinar: Streaming Your Classes Online for Profit
SUNDAY, June 7
6pm-6:45pm EST
5pm-5:45pm CST
4pm-4:45pm MST
3pm-3:45pm PST
Now more than ever group fitness instructors need to adapt to streaming their classes online. They can do this from the club or they can do this from their home or backyard. If you find it difficult asking for money or donations for your programs, here are the high-quality, inexpensive system offerings that you can easily navigate and implement into your financial arsenal. Hear directly from the companies that created an offer these valuable programs that allow you the freedom and flexibility to teach your classes and except money from anywhere and everywhere! Don't miss this incredibly innovative webinar that will provide you direct and invaluable solutions!
1. What apps and business systems can I use to stream my group fitness classes directly from my home to my students?
2. Are these systems affordable?
3. How much will these programs cost, and how much will I make from my students for each class?
4. Can I run this type of class from my computer, or my iPad, or my phone?
5. How will my students access my classes?
6. How can I reach my students on a regular basis with a quick email or a text message?
---
---
---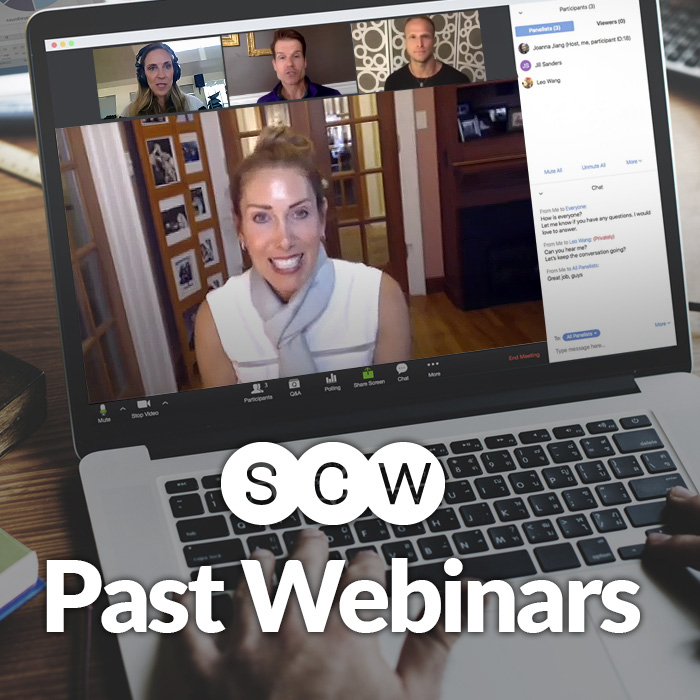 Past SCW Webinar Recordings
Catch up on valuable information you missed the first time around.
Simply click the button below and you will have complete FREE access to all the past SCW Webinars.
---