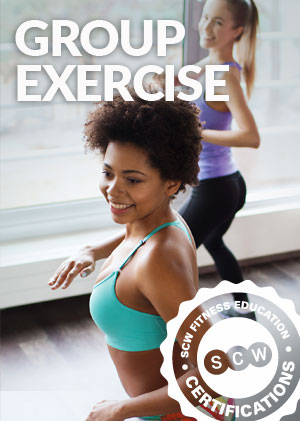 SCW Certifications offer a variety of 30+ courses, spanning over 34 years, that range from General Certifications such as Group Exercise, Personal Training and Aqua to Specialty Certifications including Barre, Yoga, Aging and Meditation. These extensive courses are nationally recognized and accredited providing detailed manuals, comprehensive videos, and automated testing procedures. Each course is authored by a professional with a graduate degree who has over 20 years of practical fitness field experience. The certification exam is fully automated and online, instantly producing beautiful downloadable CEC Certificates suitable for framing. SCW is committed to live training. All 30+ Online SCW Certifications include a FREE live course at all nine (9) of the MANIA® Fitness Pro Conventions!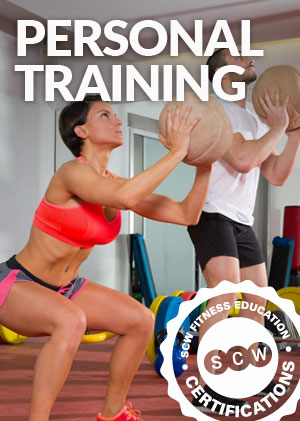 SCW Fitness Education offers conventions, seminars and certifications educating over 200,000 fitness professionals. For 28 of those years, SCW has led some of the industry's most widely-respected and cutting-edge certifications. SCW Fitness Education provides up-to-date, hands-on training to fitness professionals in countless disciplines worldwide, offering a balance of theoretical and practical instruction that will prepare you for the newest variety of health and wellness programming.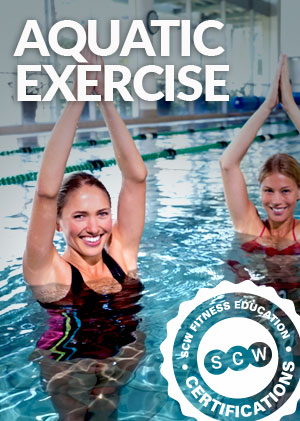 The live, full-day practical instruction utilizes unique training protocols to enhance your leadership techniques, exercise sequencing, and teaching skills. YOU are given the knowledge to become an expert in the field of your choice through class structure design, routine creation and leadership development.
As the leaders in Fitness Education, SCW routinely expands our professional fitness education offerings.
SCW Certifications are Reliable, Respected, and Recognized!
For more info, please visit: scwfit.com/certifications
ATLANTA: www.scwfit.com/atlanta
DALLAS: www.scwfit.com/dallas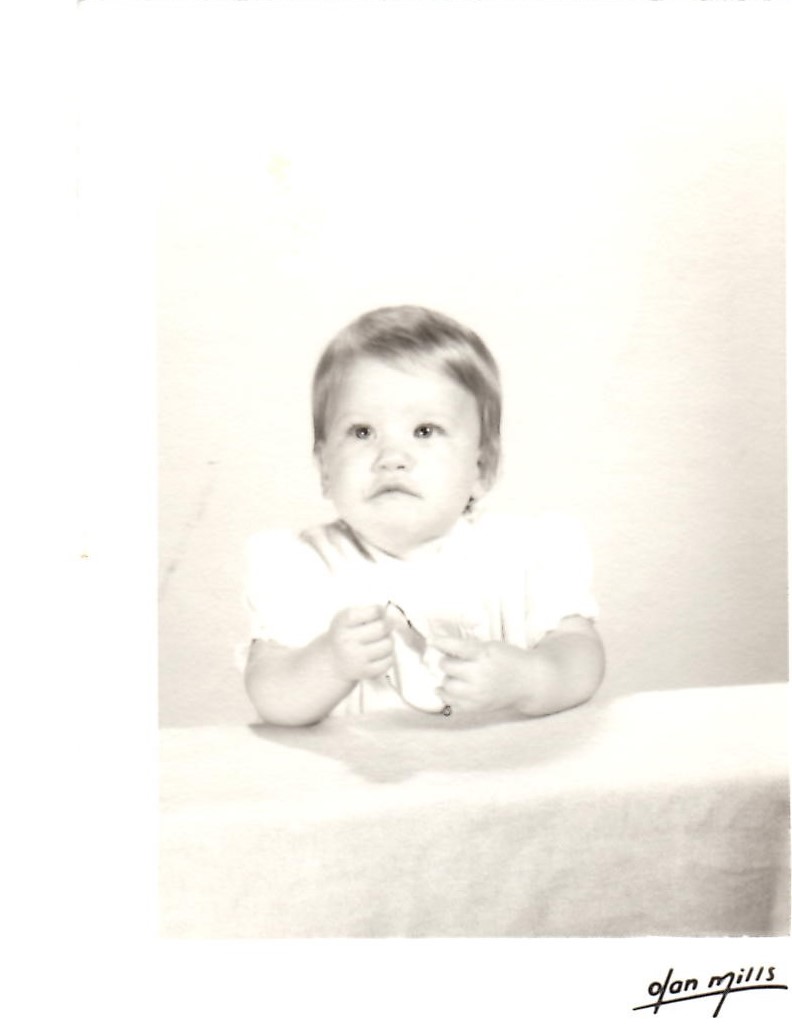 At 10 years of age, I begged my mom to let me take dance lessons. I was already singing publicly, playing piano, and auditioning for any play that came my way. I was magnetically drawn to musical theater. Throughout junior high and high school, I sought out every opportunity to study music, dance, acting, and performance. I, also, wanted to be an athlete. I played volleyball and loved it. But more than competing athletically, I loved encouraging my fellow players and eventually auditioned for the cheerleading squad. I wasn't sure that I really fit in with the rest of the cheer squad but they embraced me unconditionally and taught me how to stomp, clap, yell, dance, and smile the whole time. I loved it.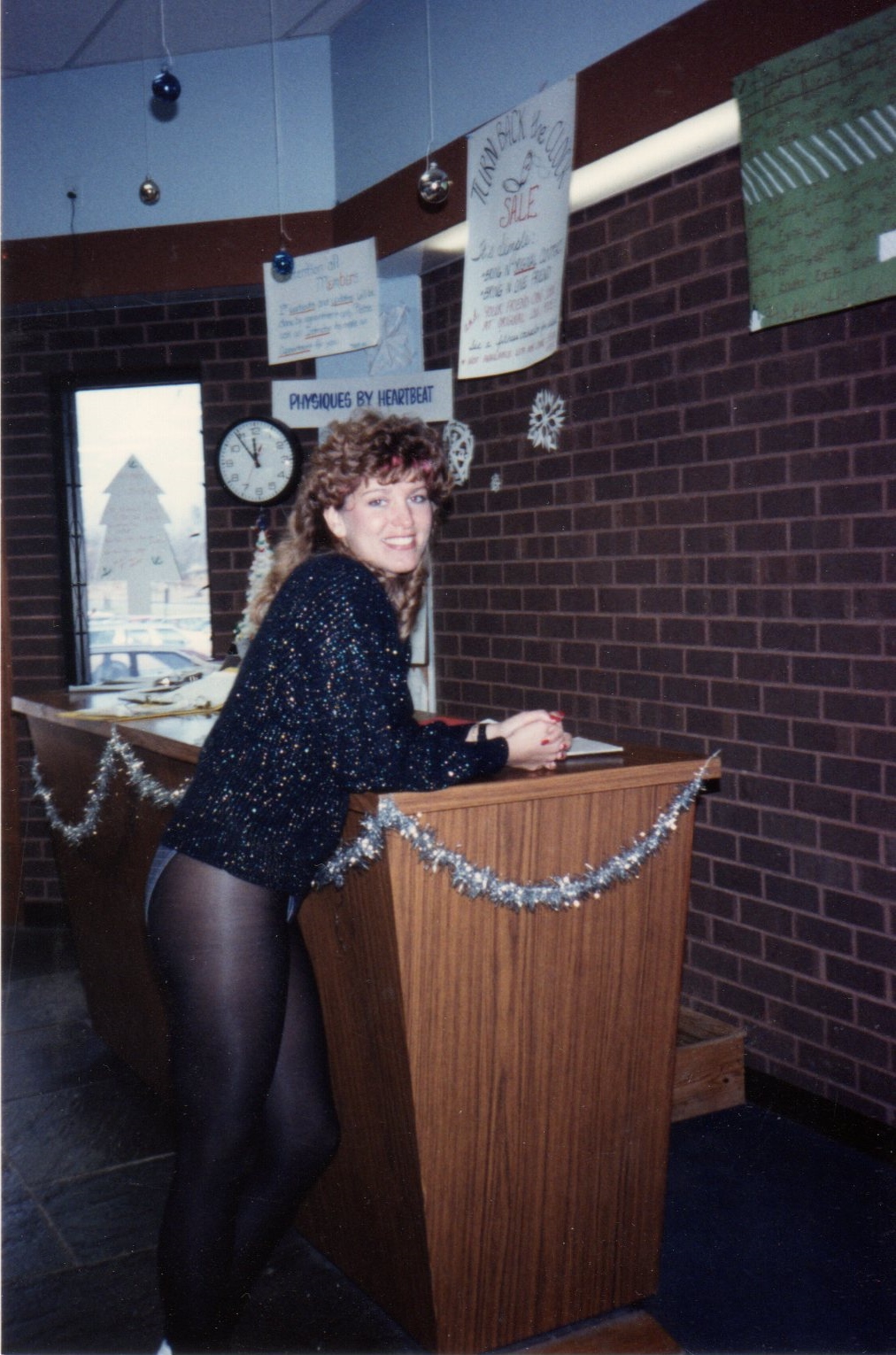 High school offered even more opportunities to perform. I joined every club that involved performance: Musical Theater, Madrigals, and Thespians. I continued to dance and joined the performance line, competing and performing from Maryland to Atlantic City, New Jersey. I continued to cheer with the Junior Varsity and Varsity teams, eventually becoming captain of both. I didn't know it at the time, but these performance and leadership positions would shape my future career.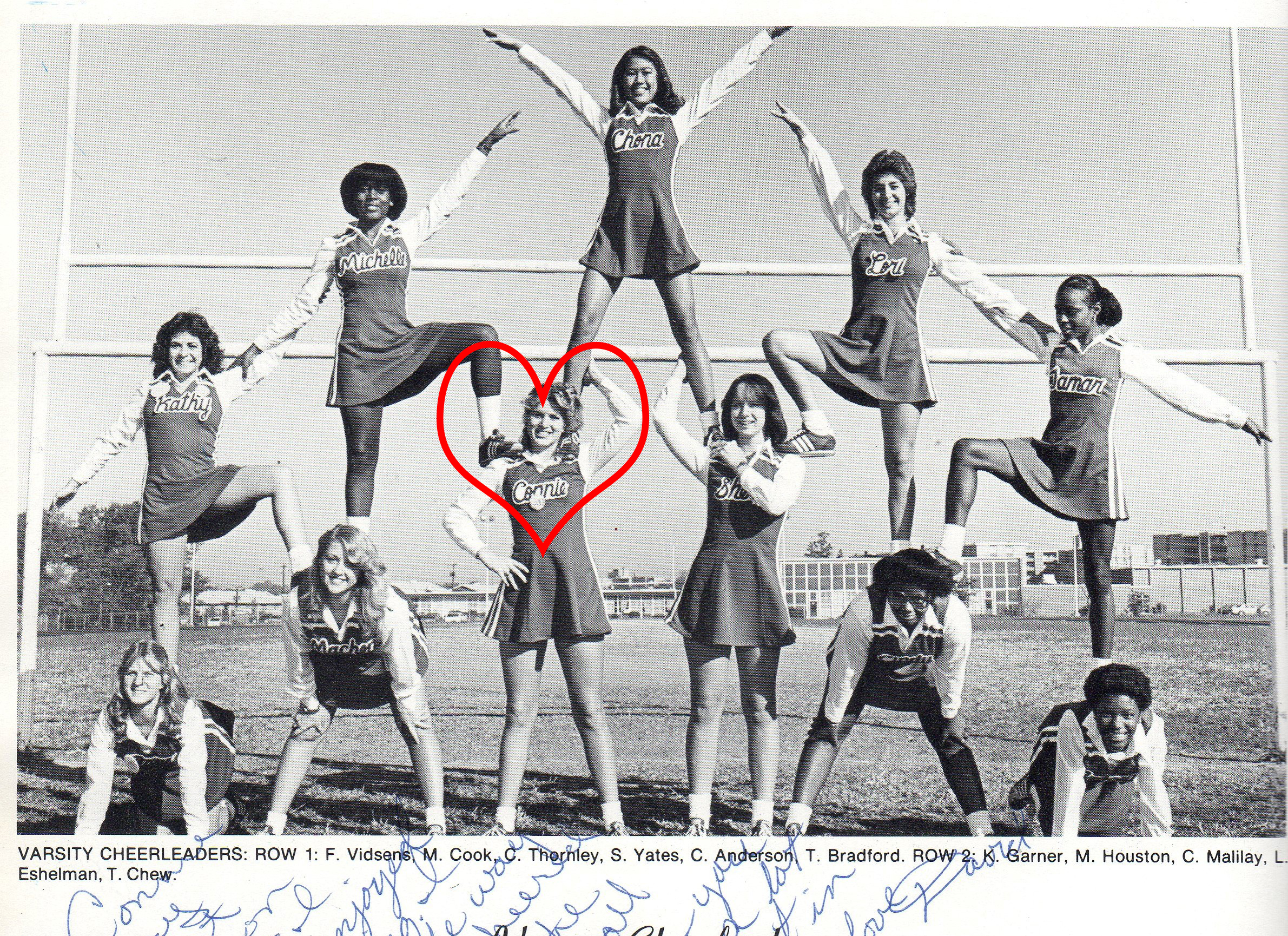 I embarked on my college career after being told by my high school guidance counselor that she didn't think I had what it would take to be successful at college. I heard, "You're not good enough." I decided that maybe I had been highly focused on the arts, but I had also successfully completed all college prep courses with very good grades and been accepted everywhere that I had applied. I decided I would take college very seriously and focus on academics. After my first freshman semester I had straight A's but had gained 15 pounds because I had sacrificed movement. Winter break gave me time to get back to moving. I discovered The 20-Minute Workout on TV and exercised along with Bess, the most high-energy person I'd ever encountered. The weight disappeared quickly and I became convinced that balancing academics and movement would be my new plan at college. Upon returning to college after break, I went to the gym every morning before class. My friends were fascinated with my new routine and asked to come with me. I said, "Sure!" They asked me to show them what to do. I said, "Sure!" We had a great time as I led them through my version of The 20-Minute Workout, Jane Fonda's album workout, the Universal strength machine, runs in the snow, and tennis and swimming for fun. I was leading group classes and personal training and I didn't even know it! At St. Mary's College of Maryland, I earned my Bachelor's Degree in Music Performance and performed with the Dance Troupe and in every theater production I could fit into my schedule. I also sang lead vocals in a Christian Rock band, Cornerstone.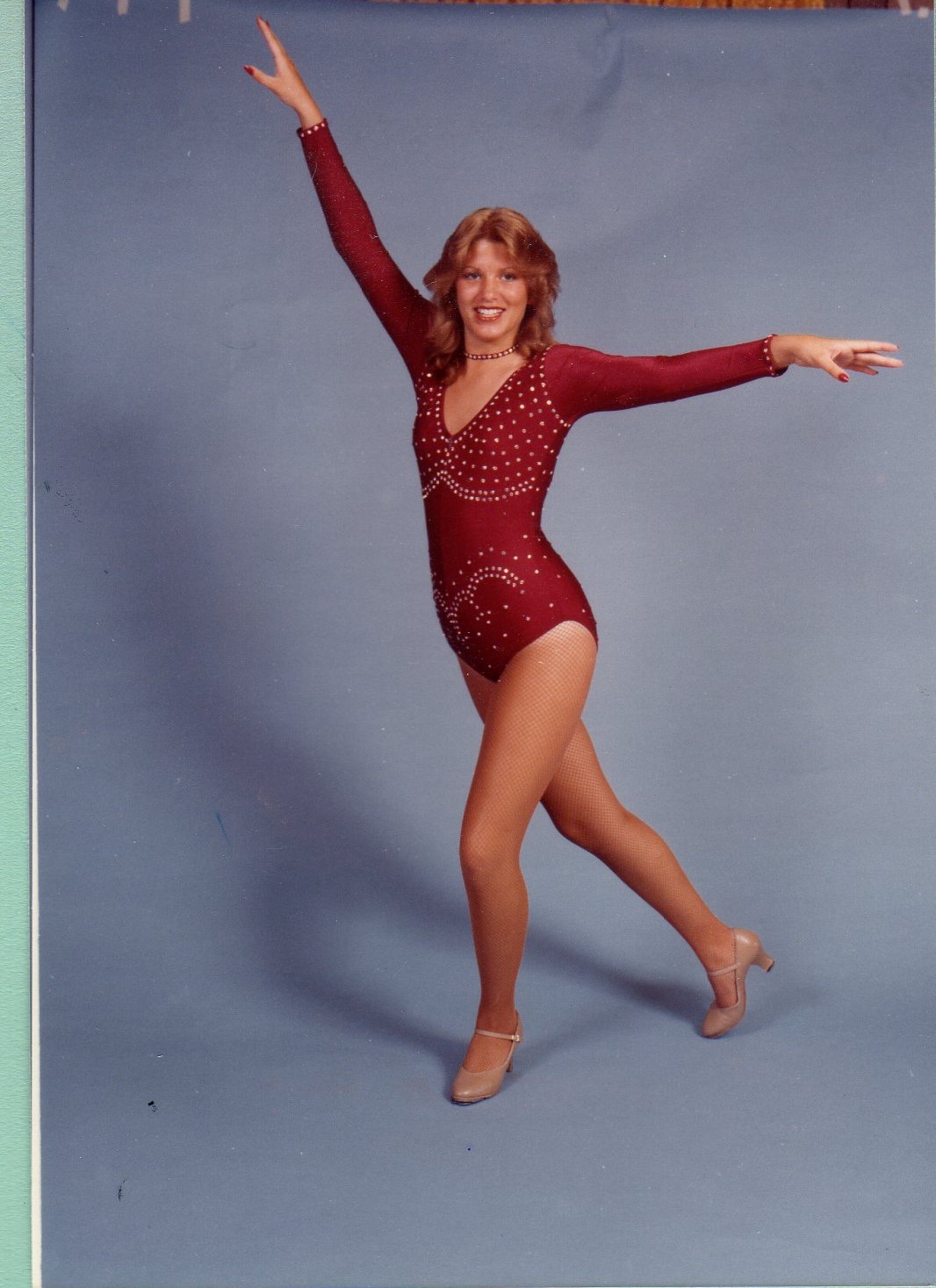 Transitioning into the work force after college took many turns through day jobs and music performances. The one constant during this time, and ever since, was teaching group fitness classes. I was very happy to learn that I could get paid to lead fitness classes and train clients. I was recruited into management and worked full-time as a fitness club manager for 2 years. I quickly learned that this position was a 24-hour, 7 days-a-week job and attempted to balance all of the duties required. I burned out quickly and returned to leading group fitness, my true passion. I went back to having a full-time job and teaching fitness part-time. As soon as the first certification program was introduced in the industry, I took it!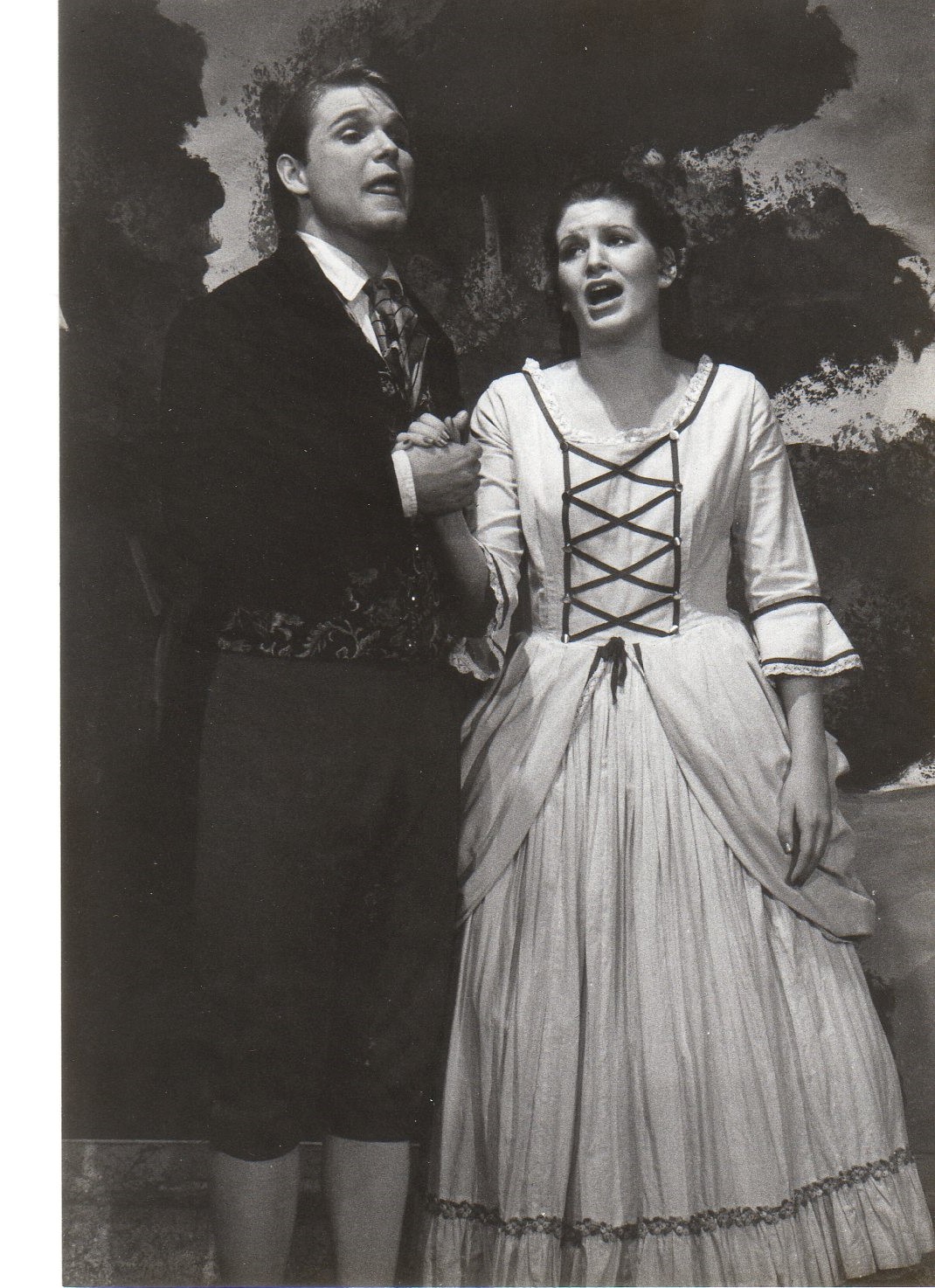 After meeting and marrying my husband, we traveled and lived in many different cities. Teaching group fitness was a great career to take with me. I could find classes to lead wherever we lived. From Frankfort, Zurich, and Manila to Dallas, Chicago, and Washington, DC, I taught group exercise in a multitude of venues and people. It was during our time in Chicago that I began attending the SCW Fitness Education's MANIA Conventions and was introduced to water fitness. Sara Kooperman taught me my first water fitness class and I've been hooked every since. I was soon working at the SCW office as the Staff Assistant Coordinator and traveled to every MANIA across the country, as well as subbing weekly classes for Sara Kooperman when she traveled. This was the beginning of our 30+ business relationship and friendship.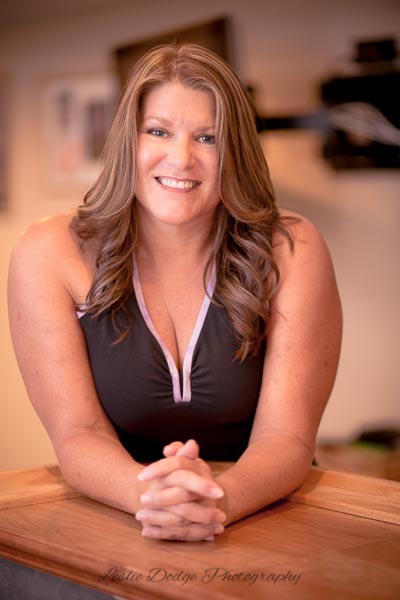 Sara Kooperman became my mentor in fitness and business and we continue to collaborate on educational workshops, business strategy, and life philosophy. She encouraged me to become a continuing education provider and helped me present my first workshop, UnderCurrents. Sara, also, asked me to write the SCW Aquatic Fundamentals Certification and test it in Manila. Many years and workshops later, Sara approached me about choreographing a water exercise program to license and distribute internationally. At the time I did not understand her vision fully but agreed to collaborate on the program, and WATERinMOTION was born. Within the first year of distribution I fully embraced the pre-choreographed, licensed business model, having fully experienced the value of this program myself. The turning point was solidified with a phone call to Sara from my car right after triumphantly teaching WATERinMOTION to a group that had never experienced this format and flooded me with thanks and praise after class. She picked up and all I said was, "I'm all in, 100%! I get it." Sara recognized my unique skill set and set me on a new adventure.
The most important take-aways from my fitness journey are:
The only constant is change. Be flexible. Find solutions.
Self-love, confidence, and enthusiasm are necessary to be successful in fitness.
Stay in learning mode. Keep your eyes and ears open. Invite diverse perspectives.
Ask for help when you need it and give help when you are asked. What goes around comes around.
SPLASH ON!
ATLANTA: www.scwfit.com/atlanta
DALLAS: www.scwfit.com/dallas
Aerobics is back and better than ever!  HIGH fitness is taking North America by storm and it's easy to see why!  Consistency, intensity and fun are the key ingredients that have participants and instructors alike addicted to this format!  HIGH has taken group fitness to the next level by mixing old school aerobics with modern and effective fitness techniques such as HIIT and plyometric training.  With their bright and stylish outfits, unmatched enthusiasm and signature lightning bolt, it's hard to miss HIGH fitness and their instructors. HIGH fitness has proven that you can have your fun and intensity too.
HIGH Fitness wanted to change the game in the way they deliver their product to instructors.  Co-owners Emily Nelson and Amber Zenith felt that from experience as instructors they needed to provide fresh, consistent and quality choreography at a faster pace.  This concept lead to a dynamic and fresh approach where instructors are provided set choreography, an unlimited library with hundreds of tracks and a weekly new release aka #highsongoftheweek.  It's no wonder that veteran and new instructors alike are flocking to this subscription based fitness format resulting in 1500 instructors, in 170 cities with over 468,000 annual participants in the United States and Canada in less than 3 years.
Collaboration over competition is the driving force at HIGH fitness and their core belief is that all ships rise with the tide.  Subscribers share participants, choreography, and promotions which creates one force working towards the same goal, to inspire participants to become the best version of themselves.  HIGH fitness is not just a format but also a brand and community that instructors and participants can connect to.  HIGH has taken down barriers in the fitness industry and given everyone the opportunity to love and get addicted to fitness. Instructor involvement is always at the forefront of the business. The brand is dynamic, ever evolving and all-inclusive creating a culture of like-minded participants and instructors. www.highfitness.com
Come and try High Fitness LIVE at a MANIA® near you! www.scwfit.com/mania
ATLANTA: www.scwfit.com/atlanta
DALLAS: www.scwfit.com/dallas
Being a full time speech-language pathologist is a very fulfilling career, however from the beginning I always craved more. I was helping a ton of children, but I wanted to help adults too. From this yearning to help more, I started to consider the impact I could have by owning my own fitness company.
I loved taking yoga classes and barre classes, those group fitness classes that require the mind-body connection, but I always found myself leaving class with my body feeling like it still needed a "workout." I loved participating in the group fitness classes where I left drenched in sweat and physically drained, but missed the calming mental effects. I needed to satisfy and listen to both my body and my mind. So, I started to experiment with combining aspects of all my favorite classes to find what I was craving. This is how Zen Barre® was created.
Knowing that I wasn't alone in the desire to push myself to the limits physically and mentally, and coupling that with my desire to have a greater impact, I took the method of Zen Barre® one step farther and turned it into a business. I now own and operate a barre & yoga fitness studio, The Zen Barre®, and also the Zen Barre® certification that is both an online and live training program. What began as a couple personal desires, driven by a need to step outside of my comfort zone, has grown beyond my imagination in only a couple of years.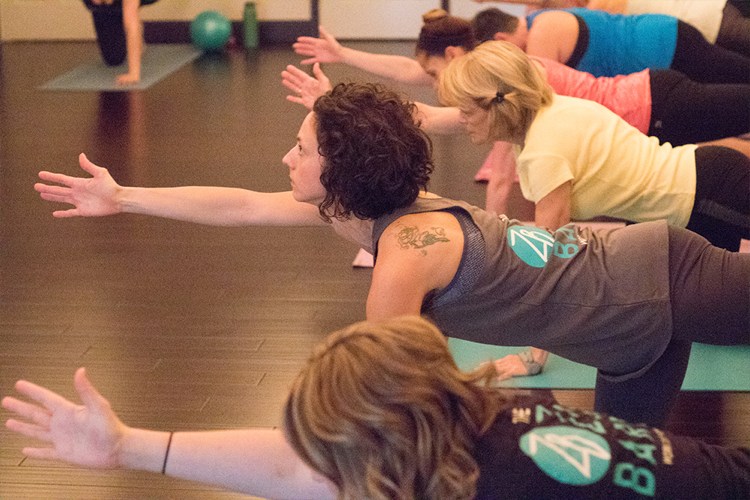 I started this business because I wanted to empower other women. I wanted to give them a space to heal and feel safe. My certification gives women the tools to inspire, empower, and change lives, as well as the opportunity to run a "side hustle"/second business. Zen Barre® is taught in gyms and studios across the world. Besides getting paid to teach class, there are other financial opportunities available. Once certified you become a Zenbassador, and can host live trainings anywhere in the world and get paid a substantial amount. You also get paid based on being an affiliate and using and sharing Zen Barre®- everytime someone purchases with your coupon code, you get paid.
The part that clients love the most about Zen Barre® is the mindfulness component. Zen Barre® is a great way to practice mindfulness while getting a workout. Need tips on how to find Mindfulness off your mat? Begin your day with a 15 minute silent or guided meditation, followed by a 2 minute journal entry on your experience meditating. Grab a cup of tea and begin to set an intention for the day. Followed by a few minutes dry brushing (helps to unclog pores and excrete toxins that become trapped in the skin using a natural bristle brush) before turning on the shower. Focus again on your intention as you are preparing for the day and smile knowing you've got this thing called life under control for the day.
Zen Barre® has opened a whole new outlet for me. I am amazed everyday with the motivation and drive of the successful women getting certified. They love the method and enjoy teaching it to others. Through this company I have not only found new friendships, but I found a new self-love for myself. One thing I never thought I would find is that Zen Barre® has also helped me become stronger at my "day job." Speech issues can make people feel insecure. They work to come out of their comfort zones on a daily basis. By embarking on this fitness entrepreneurial journey, I, too, stepped out of my comfort zone. This helps me relate to my patients- I understand the internal struggles they feel and can approach and comfort them from an empathetic mindset. Zen Barre® has opened so many more doors than I ever thought possible not only monetarily and physically, but mentally and spiritually.
This coming July, in Atlanta, I will take yet another step out of my comfort zone and participate as an exhibitor at MANIA®. I will have two courses sampling Zen Barre® and a lecture about using fitness to fuel your entrepreneurial spirit. If I am being honest, I am absolutely freaking out on the inside with both fear and excitement. So, in the spirit of reciprocity, I invite you to not only come visit me at Atlanta MANIA® but also to try becoming a ZB Pro yourself. Please visit https://the-zen-barre.teachable.com/p/online-barre-certification and use code MANIA to get your certification for only $99.
ATLANTA: www.scwfit.com/atlanta
DALLAS: www.scwfit.com/dallas

The Illinois House voted the evening of May 31 to make Illinois the 37th state to ratify the Equal Rights Amendment to the U.S. Constitution. This is a historic step was nearly 40 years in the making.
The Equal Rights Amendment (ERA) is an amendment to the United States Constitution designed to guarantee equal legal rights for all American citizens regardless of sex; it seeks to end the legal distinctions between men and women in terms of divorce, property, employment, and other matters.[1] The ERA was originally written by Alice Paul and Crystal Eastman. The amendment was introduced in Congress for the first time in 1921 and has prompted conversations about the meaning of legal equality for women and men ever since.
Winston & Strawn, a Chicago-based Law Firm, joined a broad coalition working to bring about this result, and it's gratifying to know that they made a difference. Winston lawyers did legal research, hosted events, drafted talking points, prepared materials, and presented a webinar in which members of the House participated.
Congratulations Illinois on ratifying the Equal Rights Amendment to the U.S. Constitution!
ATLANTA: www.scwfit.com/atlanta
DALLAS: www.scwfit.com/dallas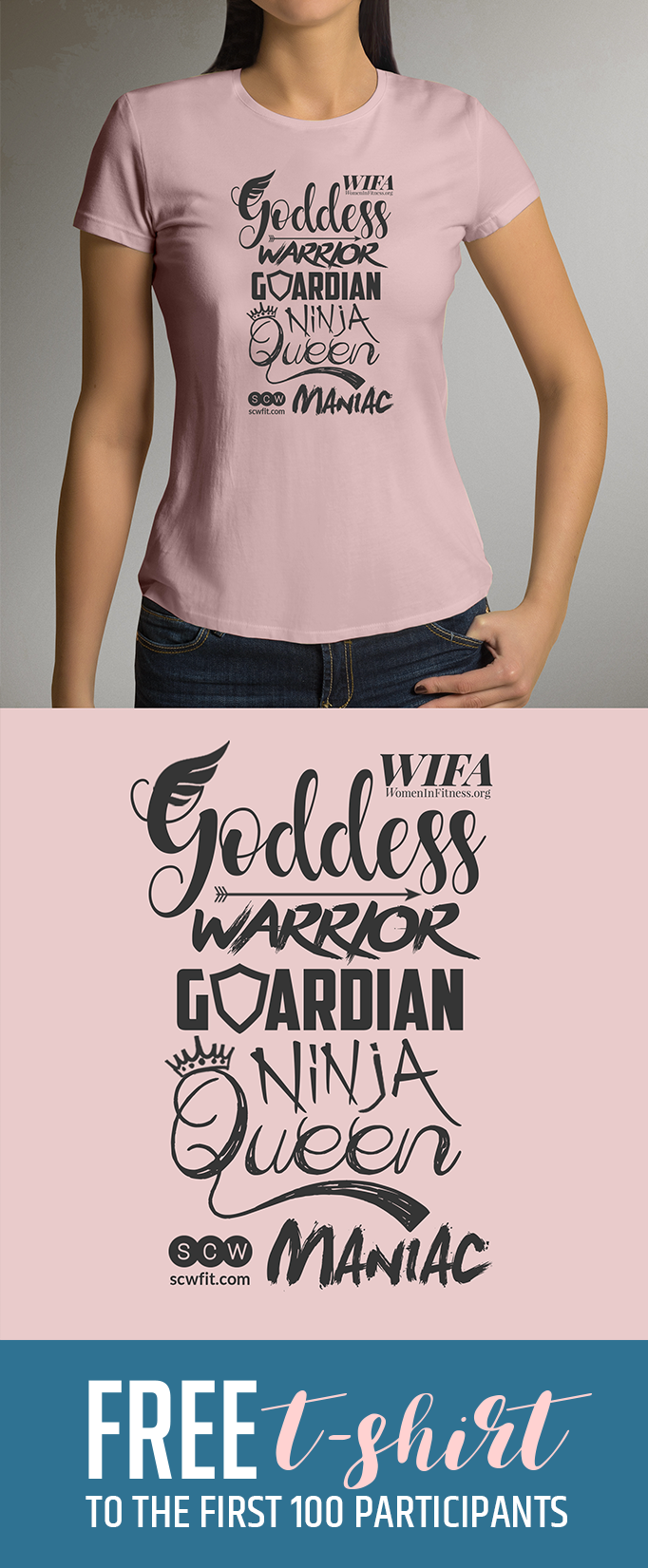 The Women in Fitness Association (WIFA) is excited to announce their very first "Sisterhood Stride" walk, sponsored by SCW Fitness Education and taking place at the IDEA World Convention in sunny San Diego, California. Join us for what is sure to be an empowering walk on Friday, June 29th from 6:30 am-7:15 am. The first 100 to register will receive this beautiful T-shirt for free!
Walk the walk and talk the talk with like-minded female fitness professionals. This engaging and active early morning workout sets the stage to encourage women across the country to share inspiration on successful business opportunities in the fitness industry. Empowerment is the theme of this workout supporting women in all "walks" of life to cultivate new ideas and bond together with the Women In Fitness Association (WIFA).
WIFA is a non-profit organization with the purpose of helping women build careers within our fitness industry focusing on Mentorship, Scholarships, and Educational opportunities. Working with fitness and wellness companies across the globe, WIFA strives to promote a healthy and enriched lifestyle to all women. SCW Fitness Education is dedicated to providing high-quality, affordable health and wellness education through fitness conventions, certifications, video productions and online courses.
Bring your Energy, Spirit, & Business Cards to meet, greet and JOIN our Women in Fitness! Accompany our Sister Members who help our Female Fitness Leaders grow and excel! Fellow instructors, trainers, vendors and managers everywhere can participate and support this awesome event. Meet at the lobby of the Grand Hyatt Manchester San Diego, 1 Market Place San Diego, to take part in this amazing experience.
To learn more about WIFA visit: www.womeninfitness.org
To register visit: scwfit.com/wifawalk/
ATLANTA: www.scwfit.com/atlanta
DALLAS: www.scwfit.com/dallas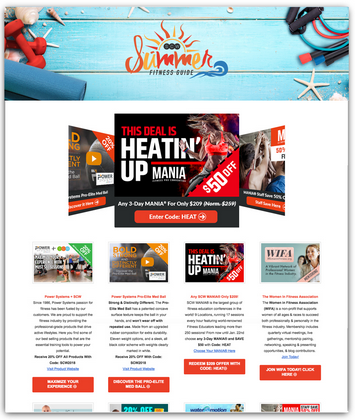 Get ready for an Endless Summer of Fitness with the SCW Summer Guide – Discounts, Extras, & Updates are included in this Virtual Magazine of offers and exclusives, from products to programming!
Sizzling summer gear is here, and you can get some great deals on the items to help you keep that beach ready body. Don't let the summer bonfires and BBQs interfere with all the hard work you've done! SCW has put together an exclusive "Endless Summer of Fitness" Guide to help ensure you keep and reach every one of your strides and goals, all while saving money for those summer vacations.
Here's just a taste of what you'll find inside our Endless Summer of Fitness Guide exclusively for SCW Fitness Education subscribers. Offered by a variety of premium companies, these discounts are made specifically to ensure a healthier, happier you:
– Valuable savings on Group Exercise and Personal Training equipment
– Half-price Certifications
– Membership exclusives
– Discounted apparel and accessories
– Videos and Literature
– And much more!
Check out the guide at: scwfit.com/SummerGuide
ATLANTA: www.scwfit.com/atlanta
DALLAS: www.scwfit.com/dallas
It's PEACH season Posse! And it's always bourbon season, so we had our resident bartender (yea, we have one of those) whip up this simple and delicious peach smash recipe! Give it a try at your next party or boozy brunch and let us know what you think!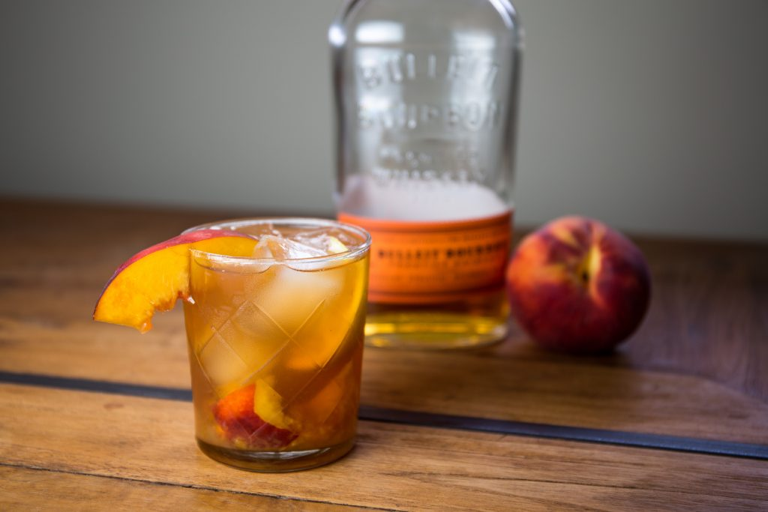 Give PEACH A Chance Cocktail
1 slice of peach
1/2 oz. lemon juice
1/2 oz simple syrup
2 oz. black tea
2 oz. Bourbon
Muddled and shaken; strained over ice in a rocks glass! www.poundfit.com
ATLANTA: www.scwfit.com/atlanta
DALLAS: www.scwfit.com/dallas