Happy New Year from all of us at SCW! We are eager to begin our 2019 fitness education season. Our first SCW MANIA begins in Washington D.C., then moves to New York City in February, then onto San Francisco in March, and continuing to nine more cities throughout the year. We bring the power of SCW MANIA® to you! Currently, SCW MANIA® touches the lives of up to 9,000 fitness professionals in face-to-face connections with an additional 200 thousand online and through social media. We thank you for your continued support of fitness education, and without YOU, none of this would be possible.
2018 proved to be a year of growth and innovation. The SCW MANIA season began in the frigid city of New York and started warming up in California and Florida. By mid-summer we were rearing and ready to bring SCW MANIA® to Atlanta when we were caught up in the heat … literally. Our home-base that we had known for over 32 years burned to the ground. The office, our desks, chairs, computers and the valuable history of SCW MANIA® was lost forever. Fortunately, nobody was hurt and we were able to recover nearly everything in our warehouse – everything we bring with us to SCW MANIA®. Without missing a beat, our entire staff helped rebuild a new office space, clean and replace old equipment, and revive what was left of our seemingly crumbled empire. Our bookkeepers scrubbed shelving, our registration department hauled steps, balls and bands and our customer service department packed box after box of scorched paperwork. Yet, within the heat of this disaster, our loss brought us growth. Nobody in the industry knew what happened until months later, after Atlanta, after Dallas. We survived this memorable summer and went on to revive SCW MANIA in Philadelphia and continued on to share education in Chicago and Boston.
The love and support has not gone unnoticed. From our office staff to our traveling nomads, presenters, sponsors, staff assistants, and enthusiastic attendees, we thank you and wish you the utmost physical, mental, spiritual, and emotional wellness in 2019. We look forward to the new year with beautiful new hotel locations, a fresh group of sponsors and presenters, more convenient conference dates, and the launch of the exclusive partnership between SCW and Club Industry to bring you the first ever Club Industry Business Summit only at SCW MANIA®.
For more information about the summit beginning at NYC MANIA® Feb. 22-24, please visit our website www.scwfit.com/CLUB To view dates and register for any of our nine MANIA® conventions, visit: www.scwfit.com/mania.
DC: www.scwfit.com/dc
NYC: www.scwfit.com/nyc
SCW Fitness Education has partnered with Club Industry to run an exclusive Club Industry Business Summit at MANIA® Fitness Education Conventions around the USA. The partnership means 44 business seminars with 25 top industry leaders will run tandem at the MANIA® Conventions to grow the event to 250+ seminars. In the ambiance of beautiful hotels , an attendee can learn from the same presenters at half the price of other events and conveniently build their business and career in one's own backyard!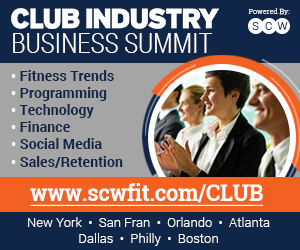 For Owners, Directors and Managers
Together, the SCW MANIA® Conventions and Club Industry will inspire fitness industry Owners, Managers and Directors reaching deep into Commercial Multipurpose Clubs, Boutique Studios, YMCAs, JCCs, Parks & Rec facilities, Universities, and Hospital Wellness Centers.
Marketing, Technology, Trends, Sales, Retention & Leadership
The Club Industry Business Summits will be held at the MANIA® Conventions in New York City, San Francisco, Orlando, Atlanta, Dallas, Philadelphia and Boston. Participants can take advantage of three days of laser-focused business sessions exclusively dedicated to marketing, technology, trends, sales, retention, products, programming, finance and leadership.
MANIA® Conventions Offer
MANIA® is currently the world leader of Fitness Education Conventions providing nine events nationally touching 8,500 in physical attendance, reaching 80K via email and connecting over 200K in social media. By expanding to include a full business track, MANIA® is enhancing the well-attended PT, Group Ex, HIIT, Function, Aging, Aqua, Dance Barre, Pilates, Yoga, Cycle, Rowing, Nutrition and Ex Phys programs. The 200+ classes offered at every MANIA® will now expand to 250+ sessions presenting an expansive variety of 20 sessions every hour.
Complimentary Viewing Package
If YOU, as an Owner, Manager or Director want to REALLY know what is going on in your clubs' Group Ex, PT and Small Group Training, enjoy your complimentary MANIA® Viewing Package. This exclusive invitation allows you to peek into the future of fitness. Wander the halls and check out the 50 exhibitors while you peek into over 200 MANIA® sessions. Get a valuable first hand glimpse of what your club or studio currently looks like behind the scenes. See what your staff is really doing and what they should be doing! Look into a fitness crystal ball to see what 2019 & 2020 holds for you! (Excludes participation.)
Exclusive, Non-Union Venues
SCW is honored to be partnering with Club Industry for this powerful union that allows Owners, Managers and Directors who want a more convenient, affordable and detailed educational event. Enjoy the full rainbow of fitness offerings in seven beautiful venues. MANIAs are held in exclusive hotels —Grand Hyatts, Westins, Lowes and Fairmonts—all of which are non-union, allowing exhibitors the freedom and savings to exhibit without exorbitant drayage fees. For information on exhibiting or sponsoring the MANIA® conventions and Club Industry Business Summit, please visit scwfit.com/partner or email directly [email protected]. To become a presenter please apply directly at scwfit.com/presenter or email [email protected] directly.
This respected union of SCW Fitness Education MANIA® Conferences and Club Industry is truly an exciting and long-needed ONE-STOP-SHOP for our Fitness Community!
ABOUT SCW MANIA FITNESS CONVENTIONS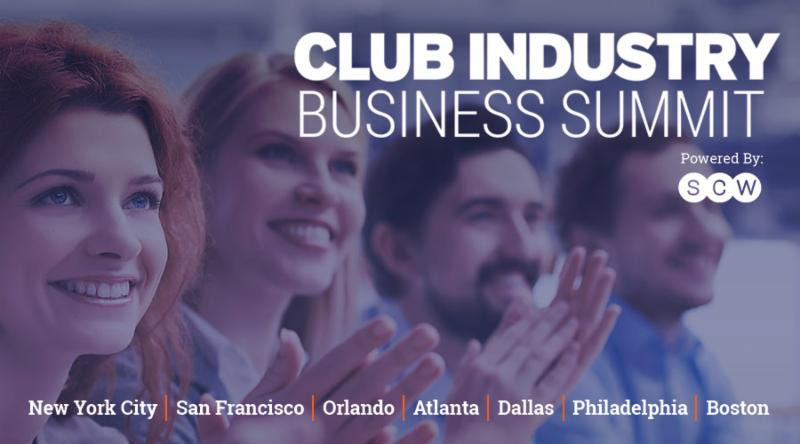 MANIA® is more than just a Fitness Pro Convention; it's the place where the fitness community goes to be educated, inspired and recharged! As the largest and most widespread U.S. provider of continuing education for fitness instructors, each MANIA® is a 3-day Fitness Education Convention where you can earn up to 24 CECs from SCW, AFAA, NASM, ACE, AEA, NCCPT and ACSM in a single weekend, running up to 20 sessions every hour. Our 9 regional MANIA® Fitness Pro Conventions across the U.S. feature world-renowned fitness educators leading over 250 sessions on Group Exercise, Personal Training, HIIT programming, Cycle, Aqua, Yoga, Barre, Pilates, Active Aging, Sports Nutrition, Leadership/Business and every topic imaginable! scwfit.com/MANIA
ABOUT CLUB INDUSTRY
Club Industry is the most trusted media source for fitness business professionals through news and trends coverage, education offerings and in-person events. The Club Industry Show wrapped its 32nd year on Oct. 24-26, 2018, at the Hilton Chicago. Attendees included fitness professionals from commercial multipurpose and fitness-only clubs, studios, YMCAs, Jewish Community Centers, parks and rec facilities, university rec centers, hospital wellness centers, club management companies and others. clubindustry.com
ABOUT INFORMA EXHIBITIONS
The Club Industry Show (clubindustryshow.com) is part of Informa's Global Exhibitions Division. With over 200 trade and consumer exhibitions annually, Informa Exhibitions is a global market leader in such end markets as Boating, Beauty, Construction & Real Estate, Life Sciences, Maritime, Health & Nutrition, Agriculture and Pop Culture. Through face to face and digital channels, its transaction-oriented exhibitions enable communities to engage, experience and do business. In doing so, Informa brings together people who want to buy and sell, network, do business and gain inspiration. Industry insight, coupled with an innovative and entrepreneurial approach, provides Informa Exhibitions customers and partners with the opportunity to create business advantage and access markets.
Informa Exhibitions is a division of Informa PLC, a leading business intelligence, academic publishing, knowledge and events business, creating unique content and connectivity for customers all over the world. Informa PLC is listed on the London Stock Exchange and is a member of the FTSE 100.
DC: www.scwfit.com/dc
NYC: www.scwfit.com/nyc

Have you set your 2019 New Year's Resolutions, yet? It's time to start a fresh chapter of working toward your fitness goals, earning the next certification, pushing yourself to another level and reaching unlimited possibilities! To help you out, we asked some of our expert presenters for advice that will keep you on track in 2019. Here's what they said: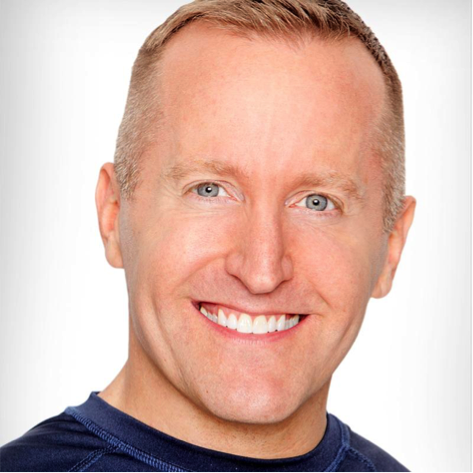 "Make an attainable resolution! Keep it small and simple. The #1 reason so many people do not stick to their resolution is that it is too hard to do it! Baby steps, small attainable goals will provide momentum to larger ones. Keep it simple!"
— Jeffrey Scott, International Fitness Presenter, Schwinn Lead Master Trainer, Reebok Master Trainer, and Area Group Fitness Manager for Equinox Fitness Clubs.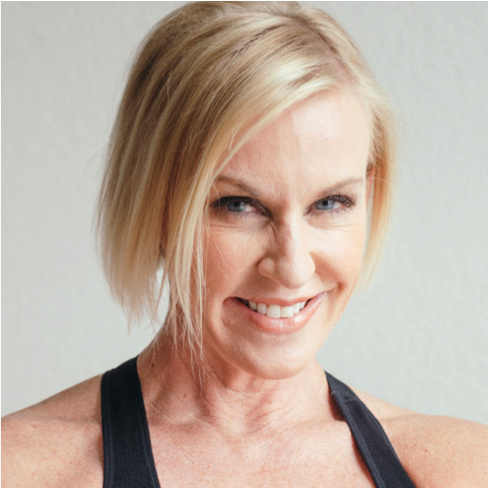 "Be patient. Most people do not see a change in their physical appearance for at least 8-weeks of consistent exercise. Although one may experience enhanced moods due to elevated levels of serotonin and dopamine, it takes more time to see the outside changes, but it will come so don't give up!"
— Irene Lewis-McCormick, MS, CSCS, Group Program Manager/Lead Presenter for WaterRower®, faculty for SCW Fitness and a senior master trainer for TRX®, Tabata Bootcamp, Barre Above, & Power Systems, 2017 IDEA Fitness Presenter of the Year.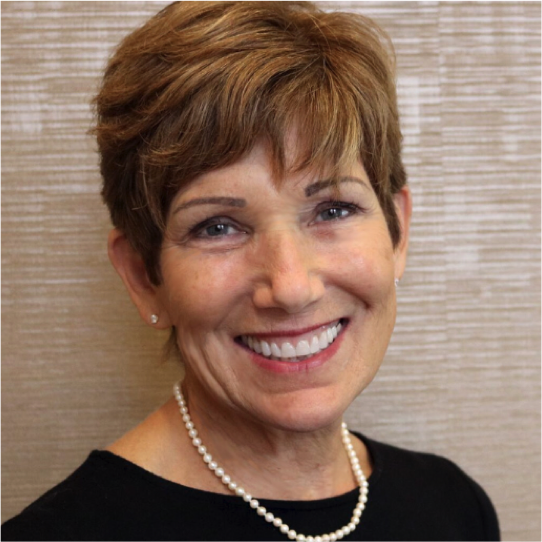 "Meal prep! P.P.P. – Plan, purchase and prepare."
— Ann Gilbert, Owner of two, Shapes Fitness for Women, franchises in Florida. Ann oversees the operations of as many as 25 certified Personal Trainers, 50 Group Fitness professionals, and coordinates fee-based group personal training programs.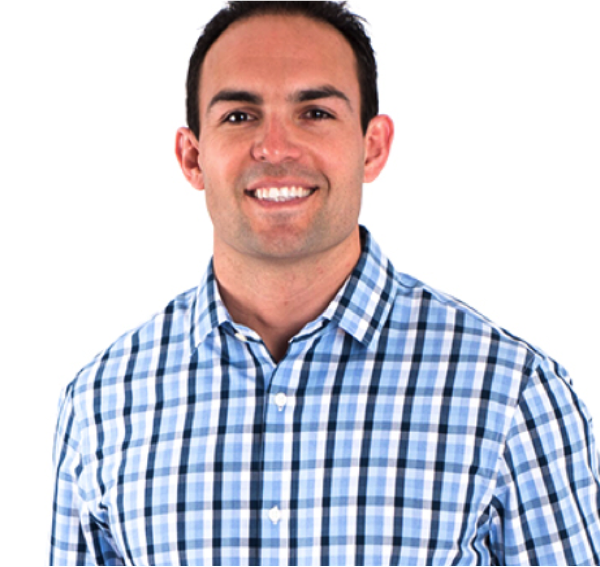 "Surround yourself with people who are already committed everyday and will hold you accountable. The fastest way to getting on track is being around people who are already ON TRACK."
— Brian Nunez, Author, Public Speaker and Owner of FNS Training Center in Santa Clara, CA, 2016 Best Male Presenter of the Year at SCW MANIA® Boston.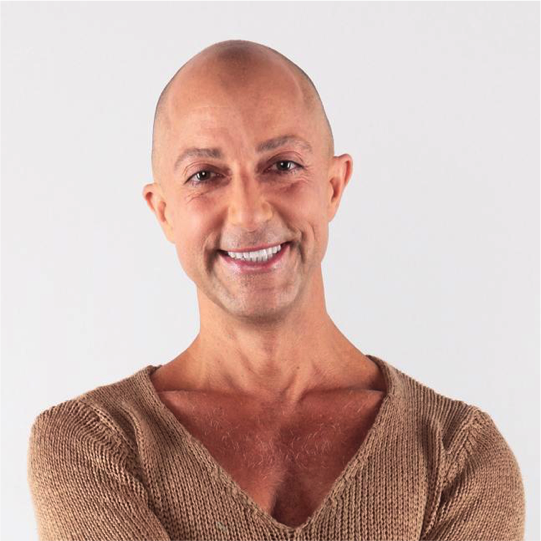 "Realize that perfection is an element to which NOBODY on the planet can relate, so forgive yourself when you don't measure up to your goal and get back on track immediately."
— Lawrence Biscontini, SCW Faculty Member, Mindful Movement Specialist, Serves on the Advisory Boards for CanFitPro, the International Council on Active Aging, and Power Music®.
This year, we know you'll find the inspiration, motivation, and dedication to meet your 2019 New Year's Resolutions. Achieve the success you know you're capable of with these five tips from a few of our expert SCW faculty who will be presenting at SCW MANIA® conferences in 2019! Is one of your goals getting to a MANIA® this year? SCW MANIA® is coming to DC Jan. 25-27! For more information and registration options (including discounts), visit: scwfit.com/dc. Find an SCW MANIA® conference near you at: scwfit.com/mania.
DC: www.scwfit.com/dc
NYC: www.scwfit.com/nyc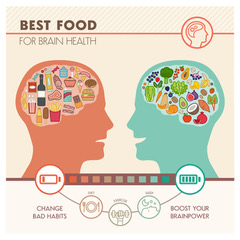 Before 2018 is firmly in the rear-view mirror, most people around the world will participate in the honoured tradition of defining their New Year's resolutions. While there are many intentions that might be spoken but not kept, there is one that is well worth the effort. If you follow through on one resolution this year, let it be improving your overall brain health.
Here are four simple ways and four tasty foods that will help clear your brain fog in 2019 to ensure your new year is the best, and most productive, it can be.
FOUR SIMPLE WAYS TO BOOST YOUR BRAIN POWER
Some of the easiest ways to enhance brain function can be found in simple lifestyle changes. Making lifestyle changes are a great way to improve overall health, but the following methods are especially beneficial to the brain.
Get more sleep
Sleep is an amazing tool that is too frequently neglected. If you can add more sleep into your daily routine, you will find a marked improvement in your overall ability to concentrate, make decisions, and manage stress.
Speaking of reducing stress…
A simple way to eliminate stress is to start by recognizing and addressing it. It's easy to say "work, kids, and life stress me out" but if you take a second to identify these stresses individually you will find that they are easier to manage. When the stress creeps up, try breathing. Breathing exercises can instantly extinguish your stress fuses.
Exercise – it's not what you think
Like lifestyle change, exercise is key to overall health, but the amount of exercise needed to give you clarity is fairly small. Brain benefiting exercise can be as simple as walking for a few minutes or taking the stairs. Try setting a timer for ten minutes while working on an intense work project. If you take time to stand, stretch, and move when the timer goes off you could find that your mental clarity improves when you resume.
Diet makes a difference
Help your brain with what you eat. If you eat processed, high in sugar, or fast food you are adding obstacles for brain function.
FOUR FOODS TO BOOST YOUR BRAIN POWER
While there is no food to make your brain function like a well oiled machine all day, there are some that have benefits, such as added energy. This increase in energy can be the kick your brain needs to stay on task, work harder, and smarter.
Vegetables – the greener the better
Vegetables make great daily snacks, not only for your waistline but also for your energy. Not all vegetables are created equal so look for the ones with the most chlorophyll. Chlorophyll is what makes plants green. It is also a great tool for getting oxygen into your blood, providing our cells with a good source of energy, which is great for brain function. Here are some good-for-your-brain greens: kale, Swiss chard, wheatgrass, and arugula. There are also some nutrient-rich algae to consider, such as spirulina and chlorella (available in supplemental powders – add them to smoothies or fruity yogurt).
Carbs! The good-for-you kind
A lot of messaging says to ditch the carbs, but in the process you are losing some serious brain support fuel. You can have carbs as long as they are the right ones. Think complex carbs, aka steel-cut oats, sweet potatoes, and whole wheat bread. These carbs give you glucose energy, but have a low glycemic index (GI) – the rate at which food sugar enters cells. Low GI foods are better at keeping energy higher and longer.
Fatty Acids
DHA Omega-3 fatty acids (found in fish like salmon, sardines, tuna, mackerel, and trout) and brain function go hand in hand. DHA is not something we naturally create in our bodies, but adding it through our diet can support vital brain function like memory. In addition to fish, DHA can be found in seeds such as flax, chia, and hemp. These are easily added to salads (really green salads), yogurt, smoothies, or cereal. Another great source of DHA comes from the tasty walnut.
Foods high in benefits and nutrients
Here are some foods that are growing in popularity for their health (and brain) benefits due to increased energy, and more:
Maca
Maca (a kale cousin) is common in Peruvian cooking for its many health benefits such as increased libido, lower blood pressure, and increased energy and endurance. As we have already discussed, increased energy can be a big brain benefit. If maca is utilized as a daily supplement, positive side effects can be seen. Because it's often offered as a nutty flavoured powder, maca is easily incorporated into most beverages or breakfast cereal.
Bee Pollen
Bee Pollen is very high in B vitamins and all amino acids. This is important because B vitamins and amino acids are big energy creators due to the fact that they increase red blood cell count which, in turn, increases oxygenated blood.
Chocolate
Before your chocolate bar becomes a sweet treat it starts as cacao (the raw bean form). This natural bean is packed with brain powering magnesium and phenylethylamine compounds (PEA) that stimulate the central nervous system. This all adds up to more focus! Cacao also contains flavonoids – brain antioxidants. To get the best form of cacao look for organic or vegan chocolate bars. They usually have what you need, without all the additives.
Eddie Fatakhov, M.D., a.k.a. Dr. Fat-off, is a Board-Certified Physician, Nutritionist, and Best-Selling Author of "The Doctors' Clinic-30 Program." His latest book is "Dr. Fat-Off Simple Life-Long Weight-Loss Solutions." Connect with Eddie on social media @EddieFatakhov, or send him an email at [email protected]. This article was published with consideration from CanFitPro Magazine.
DC: www.scwfit.com/dc
NYC: www.scwfit.com/nyc
Historically in the fitness industry, group fitness instructors and one-on-one personal trainers have coexisted on two separate playing fields. In numerous fitness facilities, these two worlds never overlap, however, we argue that when they do it's a recipe for success.
In the last few years, I have witnessed personal trainers cross over into group fitness. Those who braved this transition have shown to be more successful compared to those that are completely separated from group fitness. This progression is a phenomenal way to expose personal trainers to a new audience they wouldn't otherwise have the opportunity to meet.
For your current clients, teaching group ex classes will add value to your services. It gives you the ability to refer your clients to an appropriate class when they face a scheduling conflict or cancel a personal training session.
Two of the most challenging things for personal trainers to do in group fitness is cater to all audiences simultaneously, and decide what type of group fitness program they should invest in.
MASHUP® is a progressive, variable intensity interval training (VIIT) group fitness format perfect for all fitness levels and populations. It's natural to implement and allows personal trainers skyrocketing success in merging personal training and group fitness.
Of course, instructors want to teach something that feels the most natural.
While trends might lean toward a bootcamp or HIIT style of class, they may still be limiting their reach. To maximize time and opportunity, instructors and trainers should think about what kind of program will appeal to all fitness fanatics and still feels natural to teach. Group Ex instructors must also capture the interest of various populations like the deconditioned, and active aging community versus the more well-conditioned, higher fitness leveled individuals.
The ability to acknowledge fitness trends and understand the power of looking beyond one-on-one coaching to bridge personal training expertise with group fitness ignites sustainability and affects longer-term change. The concept is strategic, distributes your time more effectively, and builds stronger relationships between you and your clients.
You can find MashUp at SCW MANIA® in 2019! Visit our website for dates and locations to attend a conference in a major city near you: scwfit.com/mania.
DC: www.scwfit.com/dc
NYC: www.scwfit.com/nyc
Between large-scale gyms, boutique fitness studios, community centers, corporate settings and more, the opportunities for fitness instructors to bring their classes into the public eye are vast and varied.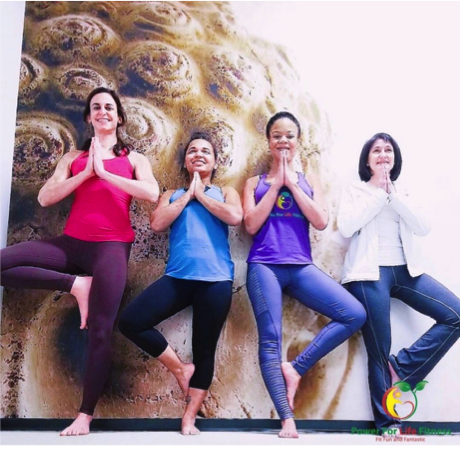 In many of these environments the daily routine goes something like this: instructors arrive, teach to the students who made the trip to class and then head home. Power For Life Fitness is a mobile fitness company headquartered in the Washington, D.C. area, providing group fitness instructors with opportunities to teach in any environment and creating a more rewarding experience for the instructors and students alike.
Power For Life Fitness hosts group fitness classes, personal training sessions and health-oriented events in apartment communities. Instructors are not limited to teaching in buildings with designated group fitness studios or spaces, and instead, we tailor our services to the spaces and resources available to meet the the needs and desires of each property and community.
Power for Life Fitness instructors are meeting students where they are in two ways.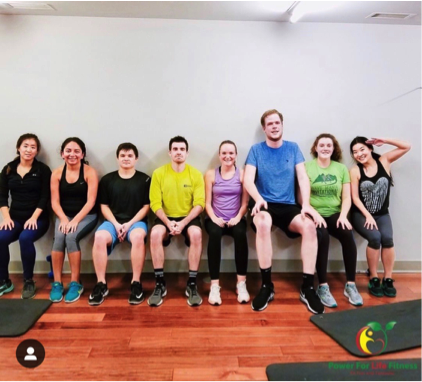 First, they are literally traveling to the property to teach students in their community's amenity space. Not only does this encourage and facilitate participation, but it provides a more intimate setting in which instructors can form real, supportive relationships with their students.
These relationships can be difficult to foster when you're an instructor rushing out of the studio to make way for the next class coming in. With Power For Life Fitness, instructors have the chance to influence the lives of their students in lasting, valuable ways.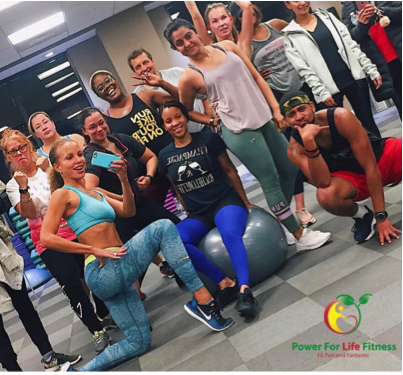 Secondly, getting more personal allows instructors to assess each client's individual fitness level in a setting they are comfortable and confident in. Power For Life Fitness provides instructors invaluable practice teaching students at different fitness and experience levels and tailoring their classes accordingly.
A huge challenge facing the industry today is getting people out of their homes and into their local gym or wellness center. Instructors are professionals prepared to incorporate movement variations and modifications to create the ideal environment for clients. It's the best place to experiment with new ideas and routines as instructors have built easy, comfortable relationships with their students. We give instructors the opportunity to sharpen their teaching skills and their ability to identify the needs of their students.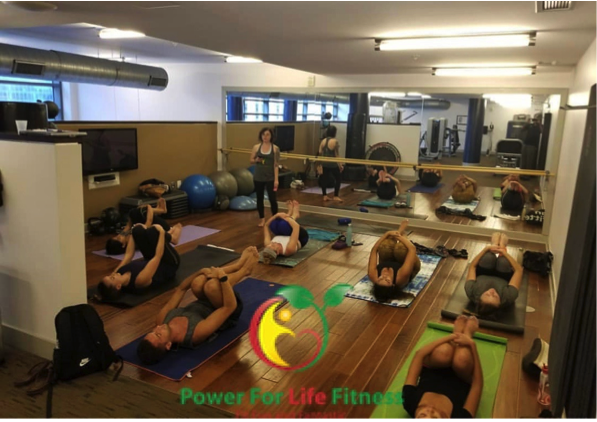 Power For Life Fitness boasts a strong roster of fitness and wellness professionals, including group fitness instructors, personal trainers, nutritionists, chefs and administrators who are eager to share their ingenuity with the fitness community.
Power For Life Fitness is currently hiring instructors in major metropolitan areas from Boston to D.C. You can find us at DC MANIA® in Herndon, VA, Jan. 25 – 27! For more information, email: [email protected]. Register for DC MANIA® online now: scwfit.com/dc/register. Check out SCW MANIA® in a city near you, visit: scwfit.com/mania/.
DC: www.scwfit.com/dc
NYC: www.scwfit.com/nyc
Ingredients:
6oz cooked shrimp (3/4 Lean)
1 oz or 1/2 cup 2% reduced fat mozzarella (1/4 Lean)
1/8 cup Frank's Hot Wings Sauce (1 Condiments)
1/8 cup Light Hidden Valley Ranch Dressing (1 Healthy Fats)
1 tbsp reduced fat cream cheese (1 Condiments)
3 Portobello Mushroom Caps (3 vegetables)
Directions:
Preheat oven to 350 degrees.
In a small saucepan, combine Frank's Hot Wings Sauce, ranch dressing and cream cheese. Heat over medium high heat, stirring until cream cheese is completely melted. Grill mushrooms and top evenly with cooked shrimp mixed with sauce. Sprinkle with mozzarella. Bake for an additional 10 minutes or until the cheese is melted.
Got Health offers a comprehensive approach to health and weight management. Jeannine Groll, owner, dietitian, personal trainer, group fitness instructor and certified health coach has been in the industry for over 20 years. With her husband and kids, they currently own Groll Family Fitness & The Studio in Preston Idaho, and got health? in Providence Utah. Our focus is quality, not quantity as our team of coaches and trainers guide you on your journey to Optimal health!
For more recipes, meal planning, and tips for a healthy body and mind, visit: https://www.gothealth.us/.
DC: www.scwfit.com/dc
NYC: www.scwfit.com/nyc