CEC Video Course: Strength Training For Longevity & Vitality
$29.95
With Sara Kooperman, JD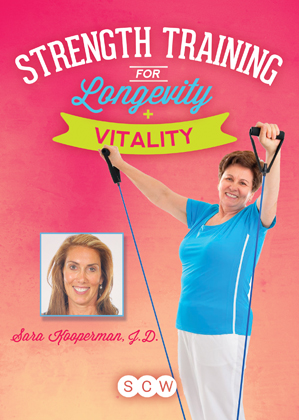 Whether a personal quest or way to engage the fastest growing segment of the population, this workout presents effective and manageable training techniques for the 50+ population. Led by an icon in the fitness industry, Sara takes you through this Group Strength Class using simple exercises and portable equipment for a total body workout. Strength, endurance, flexibility and balance are the lenses we use when analyzing our programming. It's not about how long or hard you train, it's about exercising smart for longevity and vitality.
---
CEC Video Course Includes:
CEC Video: Strength Training For Longevity & Vitality
Video Duration: 1 Hour 20 Minutes
Powerpoint (PDF)
Education Article
CEC Exam
CECs/CEUs: SCW (2.0), ACSM (2.0), AFAA NASM AEA Pending.

---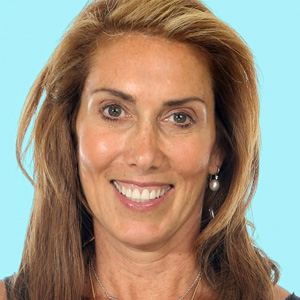 Sara Kooperman, JD
Sara is an international favorite IHRSA, IDEA, AFC, Club Industry, YMCA, AYP, MFA, ICAA and ABC Conference presenter. Sara is the owner and Executive Director of SCW Fitness Education and founder of the eight MANIA® Fitness Instructor Training Conventions along with WATERinMOTION®. Sara is an attorney who was selected as a Gold Medal winner distinguishing her as a business leader who has contributed to the economic health of her community. She also received the state honor as Business Woman of the Year. Sara is a former lecturer for ACSM and is the proud recipient of AEA's Global Award for Contribution to the Aquatic Industry. Sara has served on the Gold's Gym Think Tank and has been inducted into the National Fitness Hall of Fame.