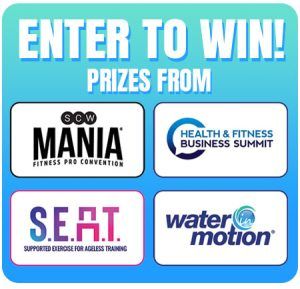 Thank You For Attending "Trends In Fitness Programming"
---
---
Trends In Fitness Programming 2023

This entertaining presentation examines the fitness fads, exercise trends, as well as common threads in society that will drive our health and wellness businesses to success in the year to come. Customer experience, programming options and technological advancements are put under a microscope of best practices. To unlock our potential, we will inspect implementation, experimentation, and systematization of exercise execution, and review the predictions from IHRSA, ACSM, SHAPE Magazine and a variety of International Sources. Join Sara Kooperman, an Industry Icon, for this engaging and illuminating presentation guaranteed to leave you excited about our fitness future.
1. Examine what will steer our industry in the right direction
2. Inspect ways to stay on top, or ahead, of what is to come
3. Learn new ways to integrate these up-and-coming trends into your own career
4. Discover how to learn from what's outdated to help you generate more income in the future
5. Explore ways to create systems that will keep you at the forefront of the fitness industry
View The Powerpoint Presentation >>
View Videos From The Powerpoint Presentation >>
---
---
MANIA® Fitness Conventions

MANIA® is a 3-day Fitness Education Conference running nationwide in over 7 locations throughout the year.  Each MANIA® has 17 sessions every hour, featuring world-renowned fitness educators leading over 200 workshops and lectures on every topic imaginable!
As a special thank you to all those who attended Sara Kooperman's session, we are offering a discount of $60 off the MANIA® of your choice.  Use $60 OFF discount code: IHRSA23.  View upcoming MANIA Dates & Locations Here.
---
---
SCW Health & Fitness Business Summit

If you want to grow your business and build your career, the 3-day SCW Health & Fitness Business Summit is a must-attend event for you and your team. It's the place for all the education, networking, and tools you need to set yourself apart from the competition and move your business into a more profitable future. Attend 16 Business Sessions, 20 hours of pure education focusing on Sales, Marketing, Social Media, Management, Programming, Retention, Technology, Finances, and Trends! Conveniently build your business and career in your backyard!  View upcoming Summit Dates & Locations Here.
---
---
Supported Exercise for Ageless Training

S.E.A.T. (Supported Exercise for Ageless Training) is a brand new, chair-based fitness program produced quarterly with videos, music, choreo notes and marketing. This award-winning program strengthens the body and mind, while improving balance and flexibility through functional fitness to get the most out of life.
The Active Aging marketing is crying out for educated and inspired instructors. S.E.A.T. is a proven ready-made system built for you, the instructor, with everything you need to start your own business. Bring this chair-based program immediately to your club, not-for-profit facility, senior fitness center or retirement community.
Learn More About S.E.A.T. Here.
---
---
WATERinMOTION®

The standard for water fitness programming, revitalizing the face of aquatic exercise. To keep the member experience fresh, WATERinMOTION® provides new choreography, new music and new marketing every three months to inspire this growing fitness community. With 3 programs (Original, Platinum and Strength) there are options for everyone who wants a challenging aquatic exercise program.  So just add water and you'll see how WATERinMOTION® will make a big splash at your club or facility!   Learn more about WATERinMOTION® Here.
---
---
---
---
Trends In Fitness Programming 2023
---
---
---
---
---
---
5 Wellness Trends To Watch 2023
---
---
---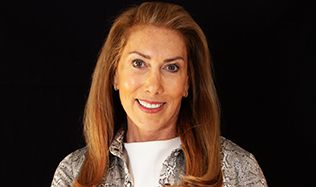 Sara Kooperman, JD
Sara, CEO of SCW Fitness Education and WATERinMOTION®, is a visionary leader that has transformed the fitness education community. A successful business owner and advisor, she is a keynote speaker, published author, webinar host, podcast presenter and sought-after industry trail-blazer. Sara has a unique ability to share her passion and devotion towards fitness education through her humor, enthusiasm and her effervescent no-nonsense personality. Sara serves on the Gold's Gym Think Tank, is on the canfitpro Advisory Panel, was a founding board member for the Women In Fitness Association (WIFA), and is a proud inductee into the National Fitness Hall of Fame. Sara currently serves on IHRSA's Headlight Committees for Facility Standards and is also a Co-Host of IHRSA's Talks & Takes Monthly Talk Show. Sara has left an indelible mark on the fitness industry as a whole. Learn more about Sara Kooperman, JD here at sarakooperman.com
---
---
---
Enter To Win Big!
» 1 FREE SCW MANIA Fitness Convention of Your Choice (Valued up to $259)
» 1 FREE Health & Fitness Business Summit of Your Choice (Valued up to $259)
» 1 FREE SCW Online Certification of Your Choice (Valued at $199)
» 1 FREE Year of SCW OnDemand (Valued at $99)
» 3 FREE WATERinMOTION® Online Certifications (Valued at $597)
» 1 FREE S.E.A.T. Online Certification (Valued up to $199)
Enter To Win Here