Where's the Beans? A Closer Look at Fast Food Plant-Based Burgers

by Tricia Silverman RD, LDN, MBA
Some of you might remember the old adage of "Where's the beef?" After looking at the popular plant-based burgers at McDonald's and Burger King, one question surfaced: Where's the beans? For the sake of good journalism, I decided to try the Impossible Whopper to find out. Full disclosure: I've never eaten a regular whopper, but have eaten my share of fast food burgers as a kid and a teen. I swore them off in the late 80s, and tried the McLean burger in the early 1990s. Since I lean toward vegetarianism, I was glad to see that plant-based alternatives are being offered, however the current options at McDonald's and Burger King could benefit from a makeover.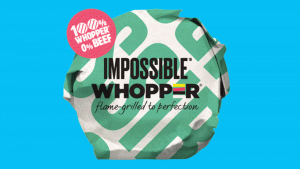 Burger King is known for their "flame-broiled" burgers, and from a visual standpoint the meatless burgers have that same look. But from a nutritional standpoint they could do a lot better.   Same for the McDonald's version which features the Beyond Meat patty, which is currently being tested in Canada. McDonald's vegan burgers are already available in Sweden, Finland, and Germany. There is a huge demand in the US for a McDonald's plant-based option, signified by a change.org petition signed by over 230,000 people. McDonald's has kept quiet on when and if they are releasing their plant-based options in the US, however with a test going on in our neighboring country, and the huge popularity of plant-based diets in the US, it seems likely that it will happen soon. The Beyond Meat patty is already available at supermarkets and restaurants such as Carl's Jr. and TGI Fridays.
In August 2019, the Impossible Whopper was rolled out nationwide in Burger King. The Impossible Foods brand burger patty is also available at White Castle, Red Robin's, Cheesecake Factory, Applebee's, and many other national and independent restaurants.
Comparing the Nutrients
When comparing the nutrients of these burgers with one of my favorite frozen plant-based burgers, a 4 oz Burger King beef patty, and just plain-old soybeans, the differences are striking. If I had to pick a winner, based on calories, saturated fat, protein, sodium, and fiber, there's a clear leader: the soybeans. Let's compare the options to see why. See the table below for an easy comparison. If you are eating a plant-based protein, there is an expectation that you will also be getting in a decent amount of fiber. If you eat ¾ cup of soybeans, you will consume 7 grams of fiber and feel quite satisfied. The soybeans have a comparable amount of calories as the restaurant patties, but no sodium, minimal saturated fat, and more protein than either burger. Dr Praeger's patty has almost ½ the calories of the McDonald's and Burger King plant , but has more fiber than each of them. It also has less sodium and less artery-clogging saturated fat. Compared to the beef burger the fast food plant burgers come in close when it comes to calories. Both fast food plant options have less saturated fat, but more sodium compared to the beef patty. The beef patty doesn't have any fiber. It has the same amount of protein as the Beyond Burger patty, yet less protein than the soybeans.
Nutrient Comparison of Meatless Burgers vs. Real Burger vs. Beans
 
Calories
Saturated Fat (g)
Protein (g)
Sodium (mg)
Fiber (g)
Impossible Burger patty, 4 oz
210
7
17
330
2
Beyond Burger patty
4 oz
250
6
20
390
2
Dr. Praeger's patty (2.5 oz)
130
.5
3
290
6
Burger King
4 oz beef patty
240
8
20
230
0
Soybeans, cooked, 3/4 cup
220
1.5
23
0
7
Comparing the Ingredients
Now, those of you who have been to my sessions at SCW MANIA® know that I am extremely picky when it comes to ingredient lists. So, we have a clear winner, Soybeans. I recommend when buying processed foods that you look for the simplest ingredient list, and ideally there should only be one or two ingredients. When you buy the soybeans, there is only one ingredient. When buying soybeans, be sure that they say non-gmo (non-genetically modified). The second-place winner is the Dr. Praeger burger. I give a thumbs down to both restaurant plant burgers, although if I had to choose one, it would be the McDonald's burger. You'll understand my reasoning as we take a closer look at the ingredient lists below.
One of the things that many people don't realize is that when oils, proteins, lecithins, and food extracts are extracted from soybeans and other foods such as seeds and olives, if they are not organic (or additionally for oils: extra virgin or expeller-pressed), then solvents such as hexane can be used to facilitate the extraction. Most products are not tested for hexane residues, yet it is a common solvent used in soy processing, soy protein isolates and soybean oil are in so many processed foods in the US. Hexane is a component in jet fuel and gasoline, and is known by the Environmental Protection Agency as an industrial pollutant. There are all kinds of negative effects when humans and animals inhale hexane, however there has not been enough research on the human ingestion of hexane residues. When your oils are expeller-pressed, it means that mechanical processes were used to extract the oils and solvents were not used. Solvents cannot be used in organic foods. When looking at the Impossible Burger, there are potato and soy proteins, as well as two oils that may have been solvent-extracted. Also, the Impossible Burger uses genetically processed soy and is completely unashamed that they do this. I, on the other hand do not wish to be a lab rat or have any of you be lab rats. Genetically modified foods haven't been tested on people for the long term. They are often modified to withstand pesticides. The combination of a genetically modified food with pesticide is not a recipe for flourishing health and longevity. Eating non-genetically modified beans, preferably organic, is.
The Beyond Burger is slightly better in that the canola oil is expeller pressed, but that still leaves the question of how the various proteins, flavors, sunflower lecithin and beet juice extract were isolated and/or extracted. Dr. Praeger's Burger uses whole foods…real beans, expeller-pressed oil, no isolates or flavor extracts. This is the burger I would choose, as well as any home-made bean burger that you make, or a house-made option that your local restaurant makes. You do need to ask, because many restaurants are using what I call #Frankenfood and #Industrialfood patties such as the Impossible and Beyond Meat's options.
Another thing to consider about the plant-based burger options is what is the bun made out of, and what are the ingredients in the ketchup and mayonnaise. The calories go up as well when we have these add-ons, and any additional side orders.
The Burger King burger patty is 100% beef. Although it meets my criteria, of a one or two ingredient food, red meat is associated with heart disease, cancer, and earlier mortality. Who wants that? This choice is a clear loser.
Ingredient Lists
Impossible Burger Ingredients: Water, Soy Protein Concentrate, Coconut Oil, Sunflower Oil, Natural Flavors, 2% or less of: Potato Protein, Methylcellulose, Yeast Extract, Cultured Dextrose, Food Starch Modified, Soy Leghemoglobin, Salt, Soy Protein Isolate, Mixed Tocopherols (Vitamin E), Zinc Gluconate, Thiamine Hydrochloride (Vitamin B1), Sodium Ascorbate (Vitamin C), Niacin, Pyridoxine Hydrochloride (Vitamin B6), Riboflavin (Vitamin B2), Vitamin B12

Beyond Burger Ingredients: Water, Pea Protein Isolate*, Expeller-Pressed Canola Oil, Refined Coconut Oil, Rice Protein, Natural Flavors, Cocoa Butter, Mung Bean Protein, Methylcellulose, Potato Starch, Apple Extract, Salt, Potassium Chloride, Vinegar, Lemon Juice Concentrate, Sunflower Lecithin, Pomegranate Fruit Powder, Beet Juice Extract (for color)

Dr. Praeger's Heirloom Bean Veggie Burger: Cooked Bean Mix (Water, Adzuki Beans, Pinto Beans, Great White Northern Beans, Black Eyed Peas, Red Kidney Beans, Cranberry Beans), Cooked Red Lentils (Red Lentils, Water), Cremini Mushrooms, Tomatoes, Cooked Brown Rice (Brown Rice, Water), Expeller Pressed Canola Oil, Potato Flakes, Carrots, Celery, Onions, Kale, Arrowroot Powder, Sea Salt, Parsley, Black Pepper, Oregano

Burger King burger patty: 100% beef

Soybeans: Soybeans
Sources for Nutrition and Ingredient Comparisons:
https://www.beyondmeat.com/products/the-beyond-burger/
https://faq.impossiblefoods.com/hc/en-us/articles/360018937494-What-are-the-ingredients-
https://drpraegers.com/our-food/heirloom-bean-veggie-burgers/
https://www.bk.com/food-quality/our-burgers
Esha Food Processor Software, USDA data, used for Soybeans
Looking at Taste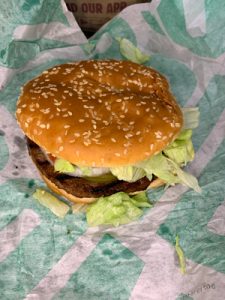 I swore off fast food burgers and French fries in the late 80's, but came out of fast food retirement to try the McLean burger in the early 1990's. I ate it once, and that was enough. Apparently, many others must have thought the same, given that it didn't last long.
I found that the Impossible Whopper  was very messy. It smelled a little off to me when I sniffed the burger alone, however when you smell it with the onions, ketchup, and lettuce, it has the aroma of other Burger King burgers, as I remember them from the past. When biting into it, it tasted like a regular burger, but wasn't so good that I felt the need to have more or finish it. It tasted okay.
Recommendations for Better Plant-Based Options When Dining Out and at MANIA®
I recommend having meals instead that contain whole beans. If you are looking for faster healthy food, then head over to Chipotle, or Qdoba and get the beans as part of the meal. When you're out an SCW MANIA®, check out these options:
Boston MANIA®: Honeygrow, Sweetgreen
Washington DC MANIA®: Qdoba, also Asian and Indian Restaurants
California MANIA®: La Corneta
Florida MANIA®: Royal Indian Cuisine
Atlanta MANIA®: Chipotle
Dallas MANIA®: Gather Kitchen, Bread Zeppelin, Salads Elevated, Cava, Whole Foods
Philadelphia MANIA®: Honeygrow, Mom's Organic Market, Sweetgreen
Midwest MANIA®: Freshii
SCW Nutrition Presenters Fabio Comana, Bruce Mylrea, and Dr. Candace Seti share their thoughts on plant-based burgers:
"As climate change concerns continue to rise and the fact that the American diet is heavy loaded on animal-based protein (85%), we need to start considering plant-based alternatives in every avenue. Furthermore, considering how the consumption of red meat is considered unhealthy, the meatless burgers are a logical target to help Americans who choose to eat burgers perhaps make a healthier choice."
–Fabio Comana, MA, MS. NASM CPT, CES & PES; ACE CPT & HC; NSCA CSCS; USAW1; ACSM EP-C, CISSN,Exercise Physiologist and Faculty Instructor – SDSU, National Academy of Sports Medicine (NASM).
"The Impossible Burger and the Beyond Meat burgers are a step in the right direction to move away from meat-based sources for meals, particularly grilled and fried meats that are the mostly disease promoting. However, these new "faux meats" cannot be considered a significantly healthier alternative to the original meat patty due to added "free fats" primarily in the form of added canola and coconut oil, pea protein isolate along with 17 other additives. From a health perspective, there isn't much difference from the original beef burger with the #1 ingredient being 100% added processed FAT. Make your meatless burgers at home without all the added fat and other junk! We have a great meatless oatmeal black bean burger recipe on our web-site (http://www.bruceandmindy.com/recipe-categories/) that will knock your socks off!
–Bruce Mylrea, BA, Certified Holistic Nutrition Counselor
I think they are (unfortunately) far from healthy, but they are a good way to turn meat eaters on to plant- based eating alternatives….the Impossible and Beyond burgers are good steps in the overall plant-based movement!
– Dr. Candice Seti, licensed clinical psychologist and certified nutrition coach. Aka The Weight Loss Therapist
Here's what fit pros across the country have to say about the new plant-based burgers at Burger King:
"I have actually been dying to try it. But haven't been able to bring myself to step into a Burger King."
–Jen Keenan Stryska, CPT ISSA, Farmingdale
"The Beyond Burgers we barbecue at home make my stomach hurt. I don't plan on eating at BK or McDs. I'm best to stay away from as much processed food as manageable. I'm thrilled the fast food chains are raising awareness."
–Susan Augustine Harvey, Fitness Instructor. City: Aurora, Illinois
"My husband and I have both tried the Impossible Burger (IB) and found it done well. Looks right, tastes good, good texture and mouth feel. But we go to Burger King maybe once a year and the IB isn't a reason to go. I applaud BK for trying to accommodate vegans and to create more sustainability. But have you LOOKED at the IB ingredients? Stuff I can't pronounce! In keeping with healthy eating guidelines—your [Tricia's] guidelines, I might add—we eat food as close as possible to the source and as unprocessed as possible."
–Rebecca McCole, BA, AAMC. Certified Group Ex, Aquatics, Yoga, Silver Sneakers, Tai Ji Quan Moving for Better Balance, and Senior Nutrition Instructor, Somersworth, NH
"I tried it. It was just okay. If you are weirded out by texture, this isn't for you. It has that char-broiled flavor which was probably the best part. Not sure I would have it again."
–Donna Zahady-Tomassi, Group Fitness Studio Owner/Personal Trainer Waterford, MI
"Had the patty at another location and it was weird. Tasted like beef but left a film on my palate/tongue. Was extremely dry mouth all day after eating it!"
–Kelli Calandra Barrett, Studio Owner, Personal Trainer and Nutrition Consultant, Spring, TX
"They're okay. To me the burger went through a lot of processing to taste like "meat." I still enjoy a good bean burger made with veggies and keeps the fiber and nutrients intact."
–Christine Interone-Cutter, Owner, Food Fitness You, Sterling IL
"I won't set foot into a BK or McDonalds."
–Lisa Gibson, Reparative Exercise Specialist, Milwaukee, WI
"It's a start in the right direction."
–Kendra Densmore, Fitness Coordinator, Sacramento, CA
Although the new plant-based options at Burger King, and being tested by McDonald's are highly processed, I agree with many of the fitness professionals who feel that this is a step in the right direction. To me, when these and ALL restaurants truly embrace beans in their natural whole food-based versions, then we will be at the right place.
---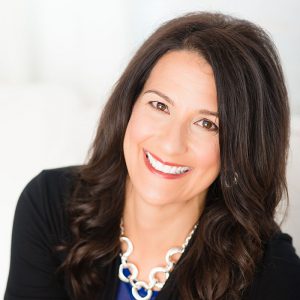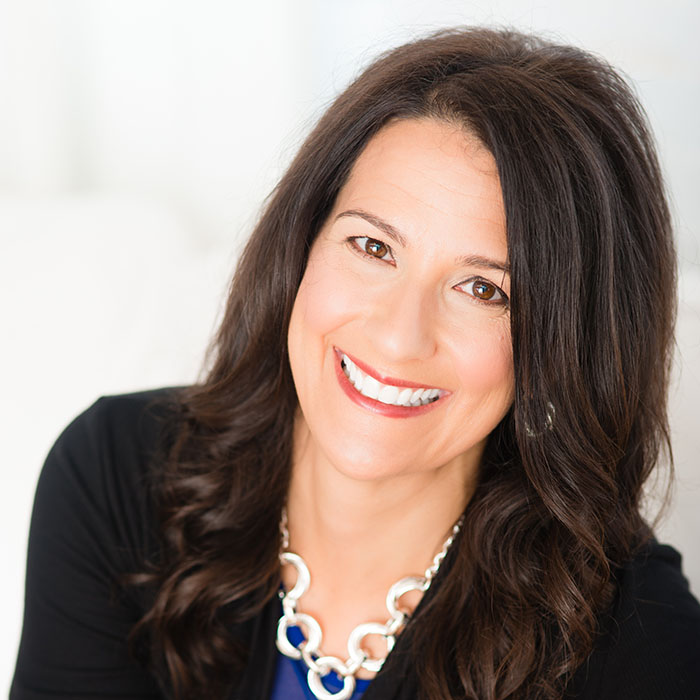 About the Author, Tricia Silverman, RD, LDN, MBA

Tricia is a registered dietitian, the 2016 SCW MANIA® Boston Idol Winner, and 2018 SCW Florida Mania® Presenter of the Year. As an SCW Faculty Member, she created and leads the SCW Nutrition for Active Aging Certification. She specializes in employee/group presentations. She's a Wellcoaches-certified wellness coach, an AFAA-certified group fitness instructor, an ACE-certified personal trainer, and is Barre-certified by SCW and Barre Above™. Tricia has an MBA, and is a lecturer at Northeastern University. Tricia has also authored, Healthy Dividends: Investments in Nutrition, Movement and Healthy Habits that Pay Off, availalbe November 12.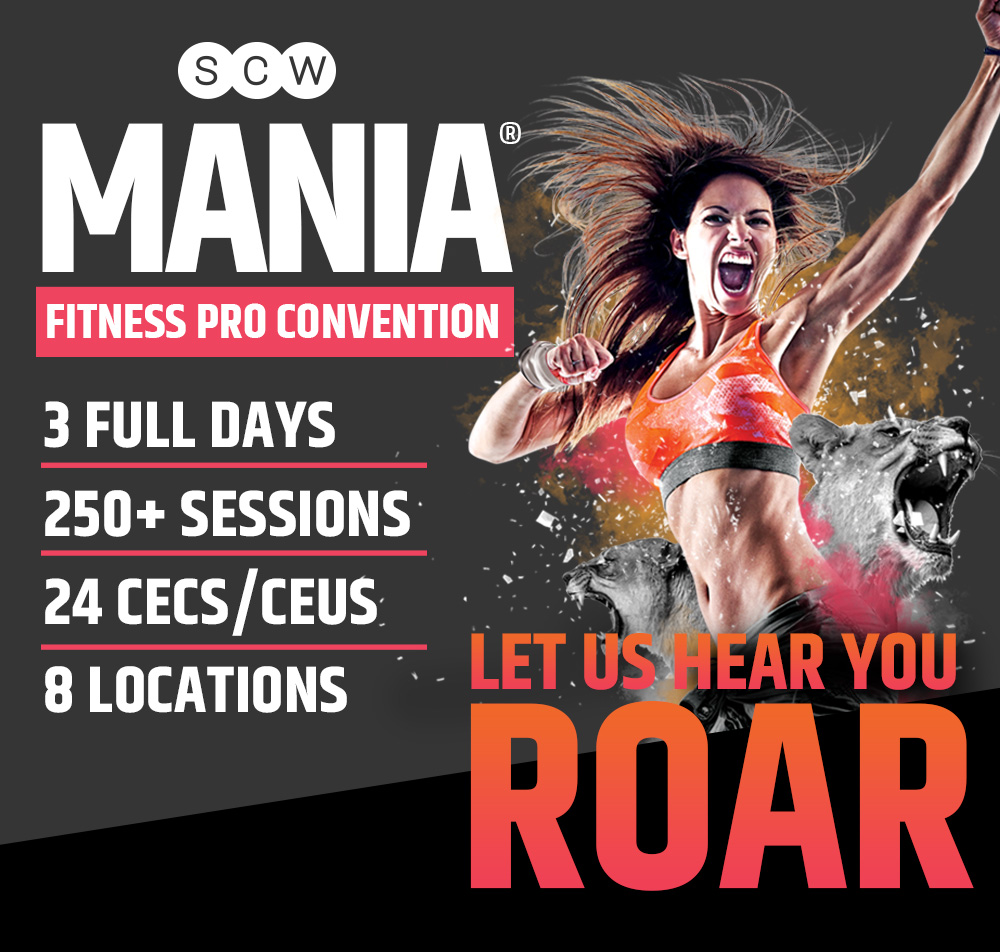 BOSTON MANIA®
December 13-15, 2019
DC MANIA®
February 28-March 1, 2020
CALIFORNIA MANIA®
March 27-29, 2020
FLORIDA MANIA®
May 15-17, 2020
ATLANTA MANIA®
July 24-26, 2020
DALLAS MANIA®
August 21-23, 2020
PHILADELPHIA MANIA®
September 11-13, 2020
MIDWEST MANIA®
October 2-4. 2019
---