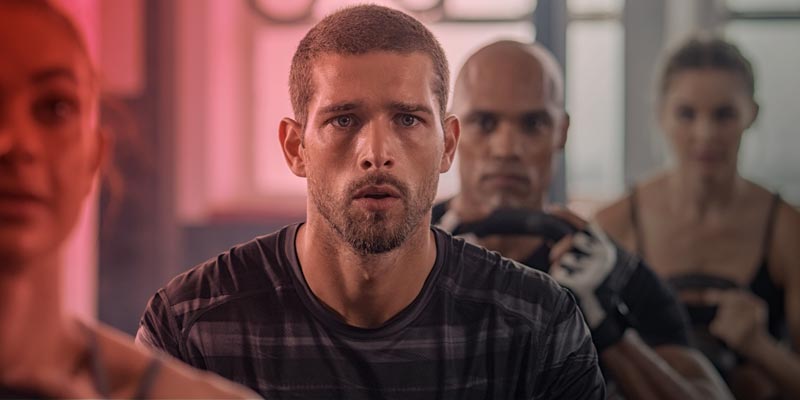 You powered by SCW! Take your career to the next level and add new certifications to your fitness offerings! With options to add 3 brand-new trainings to your repertoire, this is the perfect time to set yourself head & shoulders above the rest. 23 nationally recognized & respected certifications covering group ex to nutrition and everything in between with CECs from SCW, ACE, AFAA, NASM, AEA & ACSM you know you're in good hands.
SMASH YOUR GOALS!
Choose any Recorded Certification for only $259!
SMASH YOUR GOALS!
Choose any Live-Stream Certification for only $219. Add another for only $199 and a 3rd for just $179!  New! For only $40 more you can add on the same Certification In-Person at any of our upcoming events!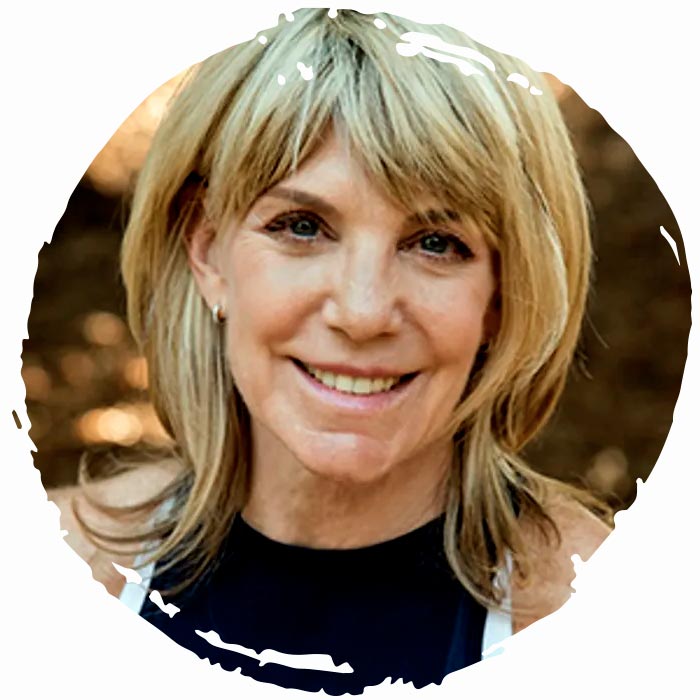 KELI ROBERTS
Keli Roberts was named IDEA International Fitness Instructor of the Year award, awarded the SCW Best Female Presenter, Lifetime Achievement OBOW Award, and was inducted into the National Fitness Hall of Fame. She was also honored as Presenter of the Year, as well as the Inspiration Award winner for Empower! Conventions. Keli is an ACSM EP, ACE Senior Fitness Specialist and is FAI CPT Certified. She is an SCW Faculty Member, a Schwinn® Senior Master Trainer, and a Ryka Ambassador.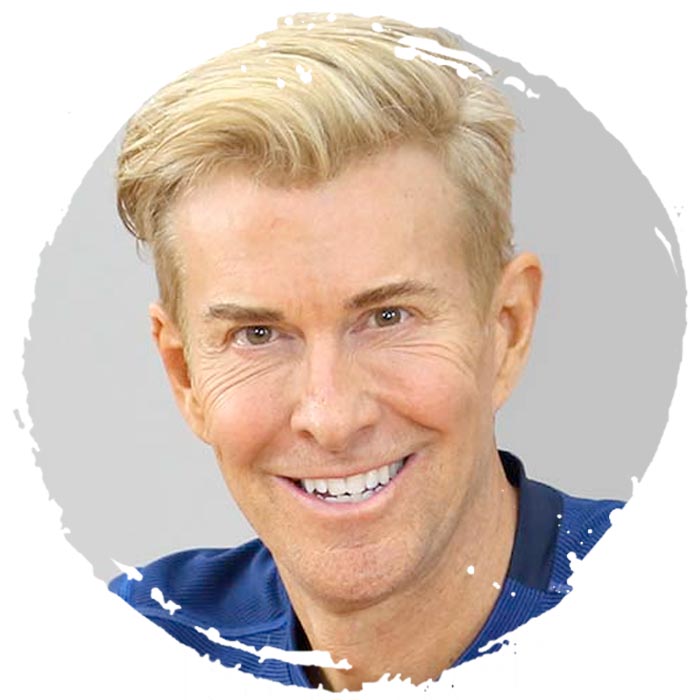 JEFF HOWARD
Jeff Howard has a degree in kinesiology, is a beloved international fitness presenter, SCW Faculty Member, and successful entrepreneur. As a highly sought-after fitness consultant, Jeff has managed several facilities in the USA and abroad including Equinox in Chicago. He has been featured in numerous fitness videos and is a world-renowned celebrity trainer, appearing on several national TV shows, including Bravo's popular Real Housewives of Salt Lake City. Jeff owns and operates "Jeff Howard's Athlete's Club", a successful fitness streaming channel, as well as "Jeff Howard Fitness", a fitness studio and Personal Training Center in Louisville, KY.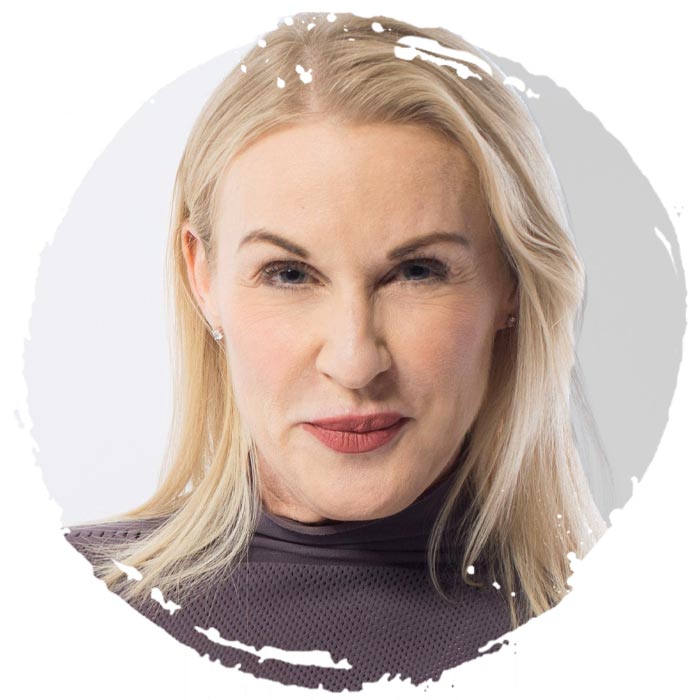 IRENE McCORMICK, MS, CSCS
Irene McCormick, MS, CSCS has a Master's Degree in Exercise Physiology and is an award-winning fitness professional, a published author, a keynote speaker, and a university lecturer. Currently the Regional Director of Group Exercise for Genesis Health Clubs in Iowa, Irene is a Master Trainer for Savvier Fitness, and the former National Group Ex Director of OrangeTheory. As an IDEA Instructor of the year, Irene is a former TRX Master trainer, and focuses her virtual Fit Workouts w/Irene where she exclusively trains women over 40.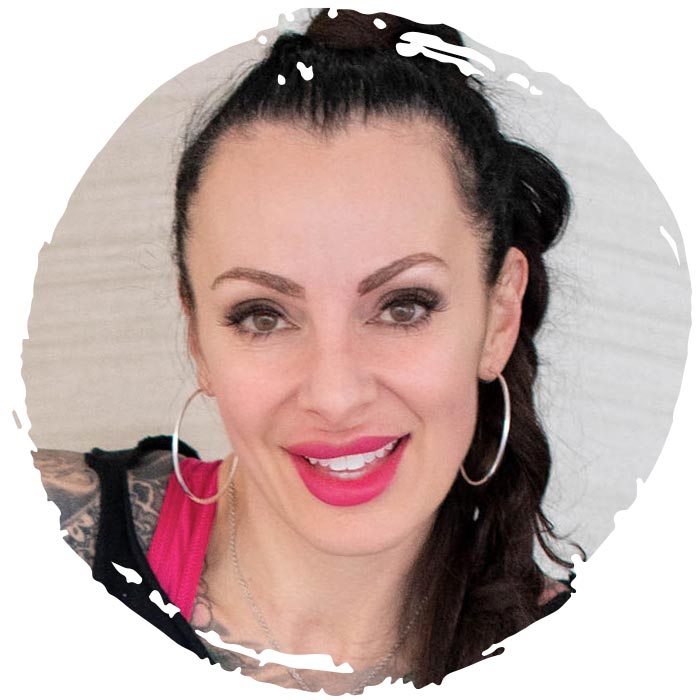 ELLEN de WERD, ERYT-200
Ellen de Werd is a 22-year, fitness industry veteran. She is the founder of WARRIOR Rhythm™ and WARRIOR Strength™and co-creator of WARRIOR Combat ™. Prior to the launch of the WARRIOR Instructor Academy, Ellen garnered national attention as a presenter and educator for Beachbody. In 2021 her WARRIOR formats spread internationally to 10 countries. She re-entered the conference scene, taking the nation by storm. Ellen is the Fitness Director at the Downtown Athletic Club and a Lululemon Ambassador in Eugene.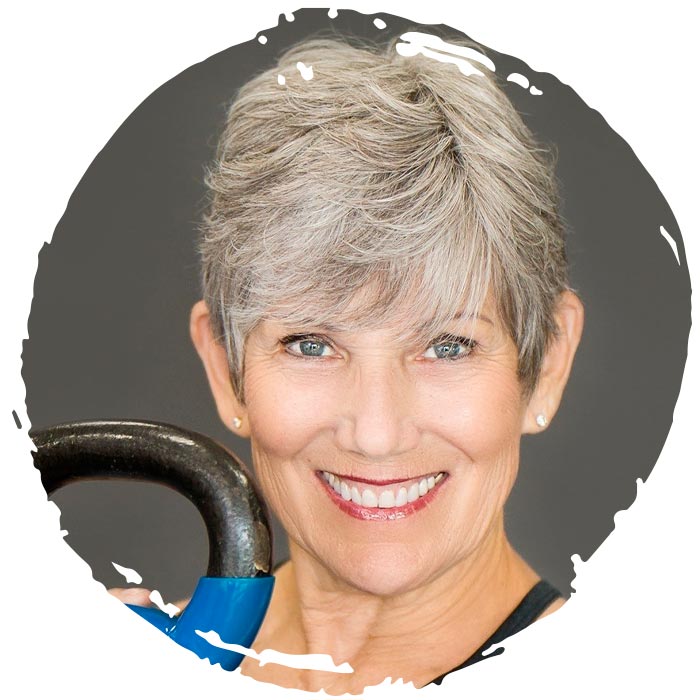 ANN GILBERT
Ann Gilbert is the fitness industry's premiere educator on exercise and aging. A successful owner and operator of Shapes Fitness for Women, she oversees over 50 Personal Trainers and Group Fitness professionals, coordinating extremely successful fee-based small group training programs including functional training for the older adult involving strength, balance, coordination and independence. As an ACE / IHRSA Personal Trainer of the Year, Ann is a featured, sought-after and popular speaker at IHRSA, FBA- Succeed, Club Industry, SCW MANIA®, and IAFC Conventions. Ann is an industry leader and education expert helping to develop and teach the following SCW Certifications: Active Aging, Aquatic Exercise, Group Fitness, WATERinMOTION®, and S.E.A.T. (Supported Exercise for Ageless Training.).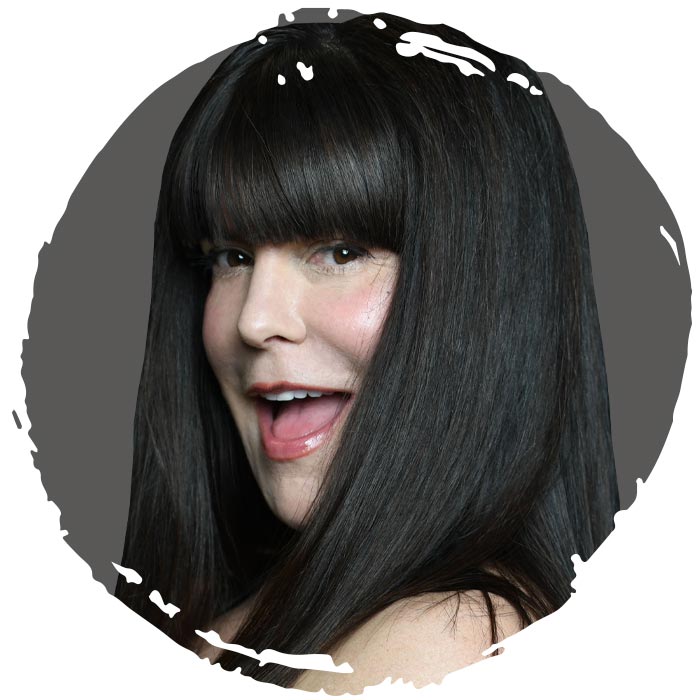 ABBIE APPEL
Abbie Appel is a recreational therapist and the owner of AbbieFit Consulting. As a fitness education specialist, she collaborates with organizations including YMCA, Crunch, and Equinox. She is an author and program developer who created the SCW Pilates, SCW Barre Education Certification, and the new SCW Stretching & Flexibility Certification. She also contributed to the ACSM Group Exercise Manual and Schwinn Indoor Cycling Certification Manual. Abbie is an acclaimed presenter for ACSM, IDEA, IHRSA and SCW, among others. She delivers fitness education for world-class brands including Nautilus, Schwinn and TRX. Abbie was awarded SCW Fitness Presenter of the Year.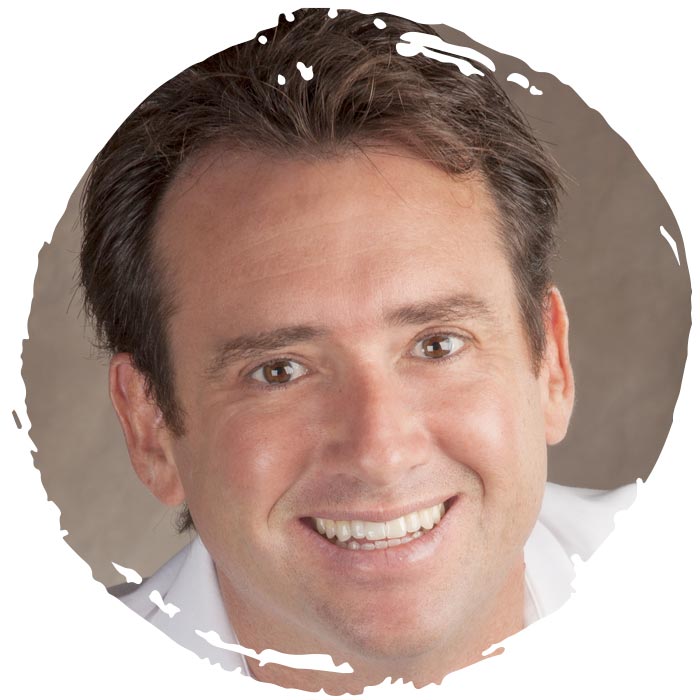 PATRICK MUMMY
Patrick earned a baseball scholarship to San Diego State University & graduated with a Bachelor's Degree in Athletic Training. He founded Symmetry for Health & was awarded a patent on a measurable system for postural assessment and corrective exercise – AlignSmart Technology. Patrick has written three books, the latest – "The Physics of Pain; becoming Pain-Free". He has spoken on the subject of postural assessment at multiple conferences & corporations.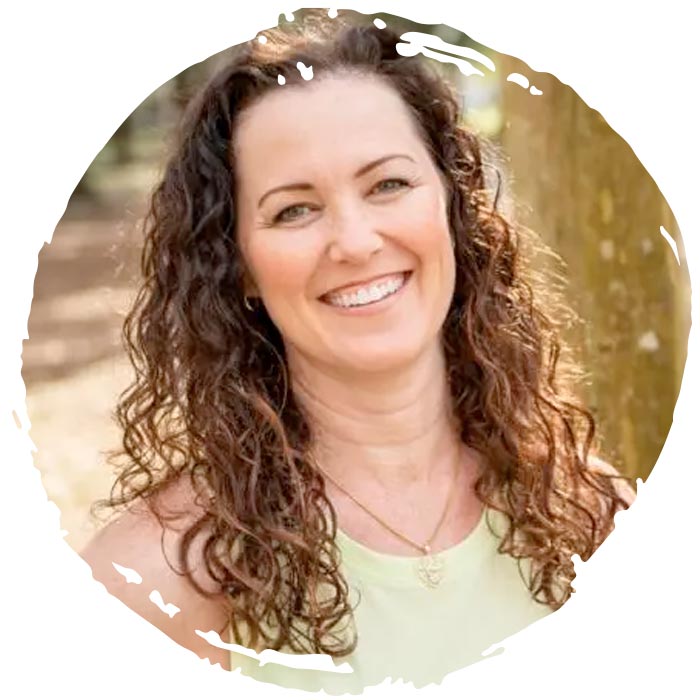 AMBER TOOLE
Amber Toole is an ACE Certified Personal Trainer with a Bachelor of Science degree in Physical Education and Health from Georgia Southern University. She has 30 years of experience in the Fitness Industry and loves to share her expertise with other Fitness Professionals. It is her life's mission to spread the truth about fitness and nutrition through education. She is the owner of The Training Toole – a Fitness and Nutrition Studio in Ocala, Florida, an SCW Educator and Fit Pro Mentor.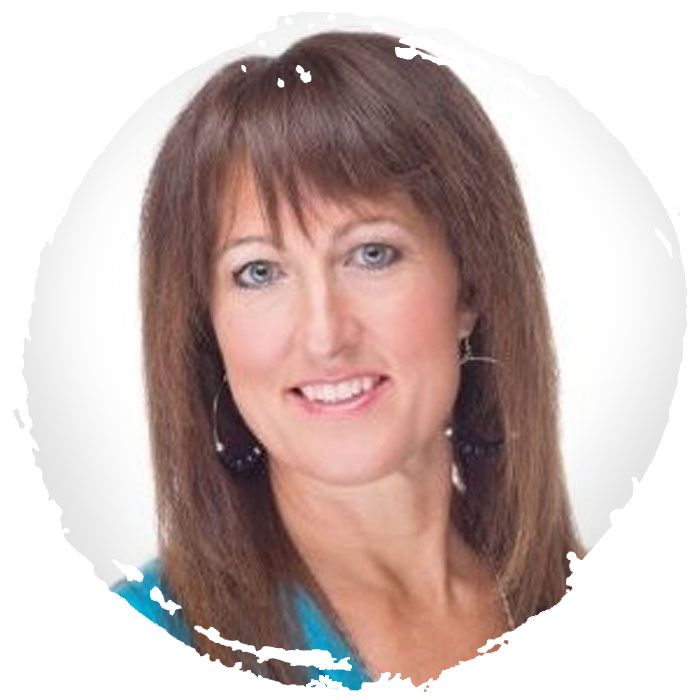 MELISSA LAYNE, MEd
Melissa is a Kinesiology Department Faculty Member at the University of North Georgia. She has been a well-respected and well-loved fitness and nutrition leader for over 35 years. Having created the SCW Nutrition Coaching for Fitness Professionals Certification, the SCW Nutrition, Hormones & Metabolism Certification, and contributed to the SCW Active Aging Certification, Melissa has consistently sold-out educational seminars. Melissa holds a Masters of Education in Exercise Science, a Bachelor's degree in Physical Education and an Associates degree in Medical Terminology.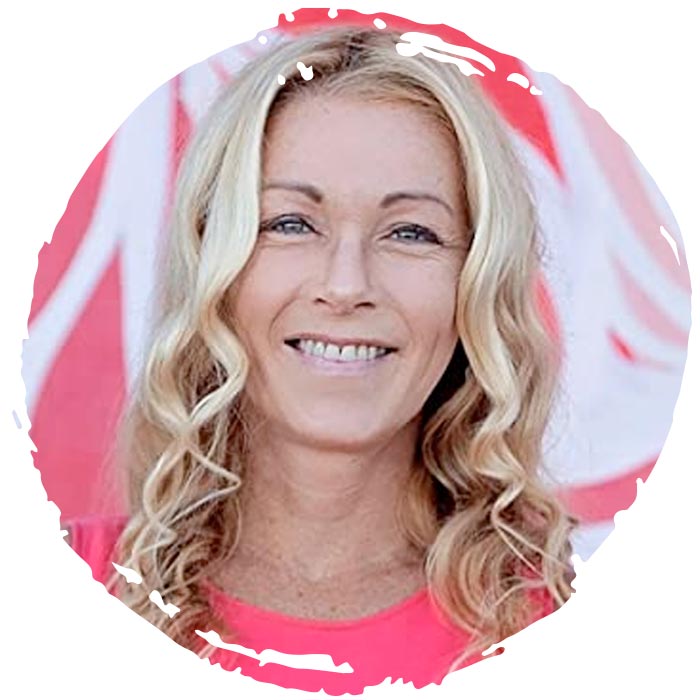 CHRISTINE CONTI, MEd
Christine Conti, holding a Master's Degree in Education, is a best-selling author, international chronic disease and fitness educator, motivational speaker, podcaster, and ultra-endurance athlete. She has spent over two decades researching alongside leading doctors, exercise scientists, and nutritionists to prevent and battle disease through healthy lifestyles. Her signature book, SPLIT-SECOND COURAGE, was released in 2022.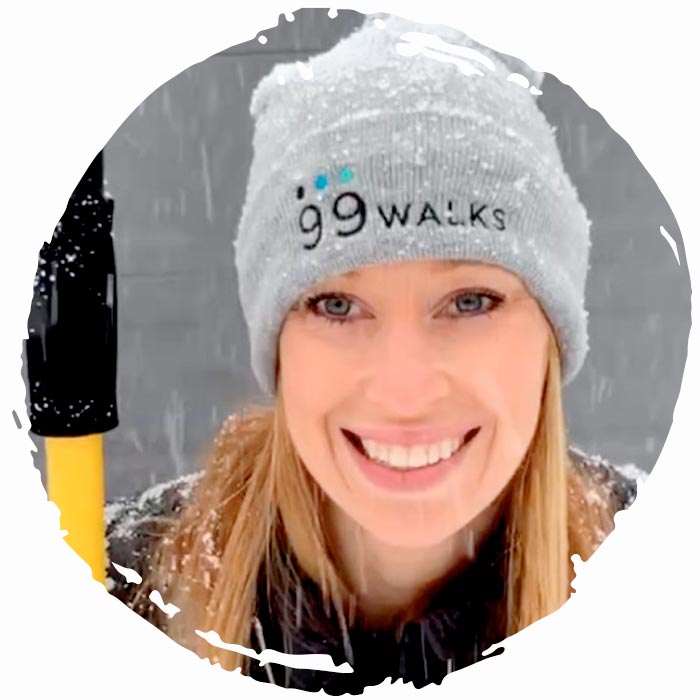 CARRIE BOYLE
Carrie is a fitness professional with an extensive background in both movement and the business behind exercise programming. She holds certifications as a NASM Personal Trainer and CES, an Integrative Nutrition Health Coach, and a CrossFit L1 Trainer. Carrie worked as a National Field Trainer with the SilverSneakers and currently runs a personal training business in Buffalo NY. She is a Coach with 99Walks, and leads the National Instructor Training program for Jetti Fitness.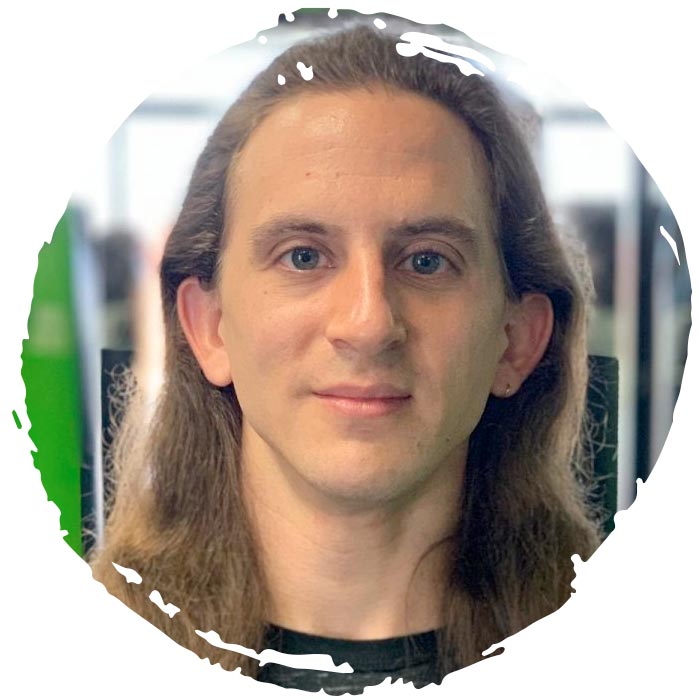 JOSHUA CRADDOCK
Joshua Craddock holds dual degrees in Exercise Science and Sport Studies. He has been in the health, fitness, and wellness industry teaching movement and mindfulness for 23 years. Joshua has extensive experience as a yoga, qigong, and meditation teacher training. He has also had extensive experience as a strength and conditioning coach for young athletes Joshua has done it all including being a personal trainer, group exercise instructor, martial arts teacher, boxing instructor, running coach, facility manager, and fitness educator.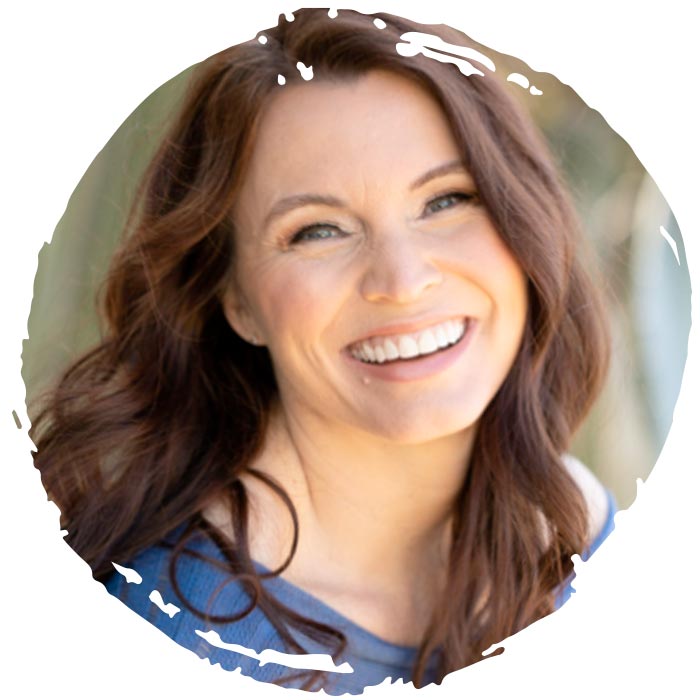 KIMBERLY SPREEN-GLICK
Kimberly has been a leader in the fitness industry for over 25 years, presenting workshops on fitness, yoga, wellness, leadership, and personal growth at conferences around the world. She was the group fitness director for Lifetime Fitness for over 10 years and was the IDEA Program Director of the Year. Kimberly stepped away from her corporate role to create The Inspired Life University which she focuses on helping fitness professionals elevate their careers and become wellness leaders.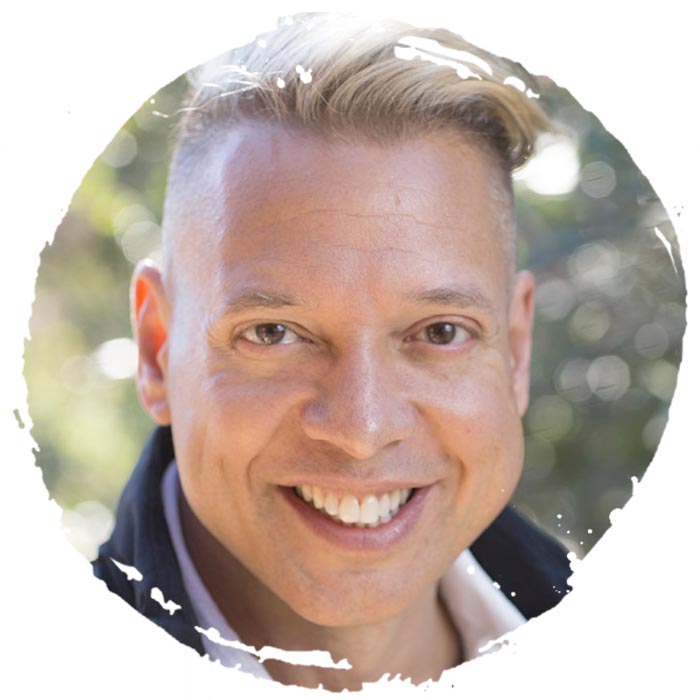 MANUEL VELAZQUEZ
Manuel Velazquez is a WATERInMOTION® Platinum program choreographer and the Faculty Leader of the SCW Yoga 1 & 2 Certifications, as well as the SCW Tai Chi Certification. With over two decades of experience in the fitness industry, Manuel has been recognized as "All Around International Presenter of the Year". He is also an RYT-200 Yoga certified instructor and is the Head Instructor at Rancho La Puerta Resort & Spa in Tecate, Mexico (outside of San Diego).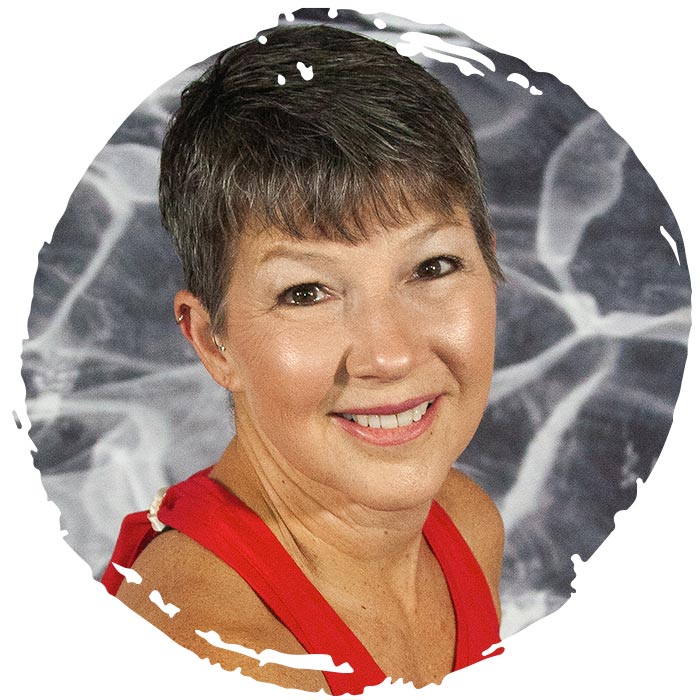 CHERI KULP
Cheri Kulp has been a certified fitness professional for over three decades. She holds a degree in Special Education and is the Co-Founder of the successful aqua dumbbell program, WATERinMOTION® Strength. Cheri is currently the choreographer for WATERinMOTION® Original and a marathoner, triathlete, and winner of two national bodybuilding competitions. Cheri has starred in over 100 Fit Pro videos and shares her vast experience and passion for teaching by presenting at SCW MANIA® conferences nationwide. She holds certifications in numerous land-based and aqua programs, including AEA, NASM, WATERinMOTION®, ARC, and Les Mills.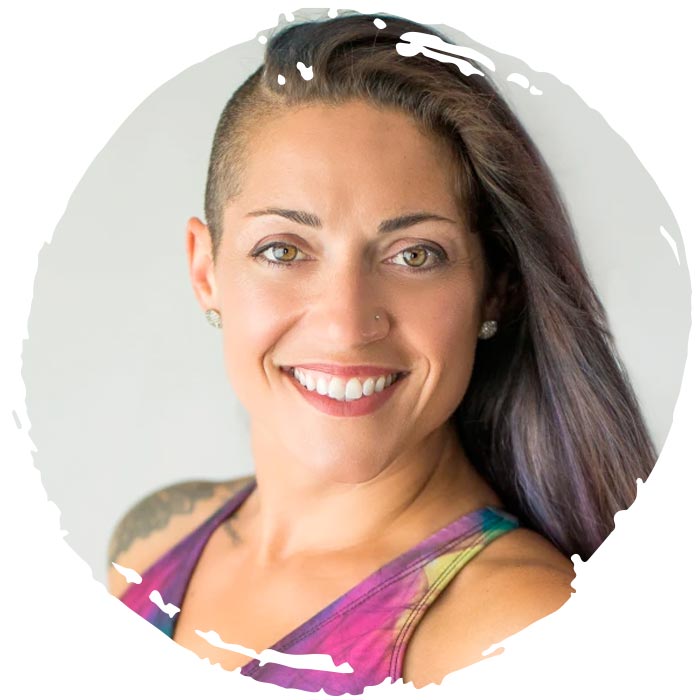 ROSIE MALAGHAN, MS, ERTY-200
Rosie has almost 20 years of experience teaching and counseling, both virtually and live, all aspects of fitness, yoga, leadership, and organizational development. She holds a Master of Science degree in Human Development and served as an adjunct faculty member at the University of Rhode Island. She is an ERYT and C-RYT, ACE CPT, and Fitness Nutrition Specialist. She holds several SCW certifications from Group Ex to Personal Training and Aquatics. Rosie currently serves on the Fitness Team at Trilogy Orlando, an active aging community in central Florida.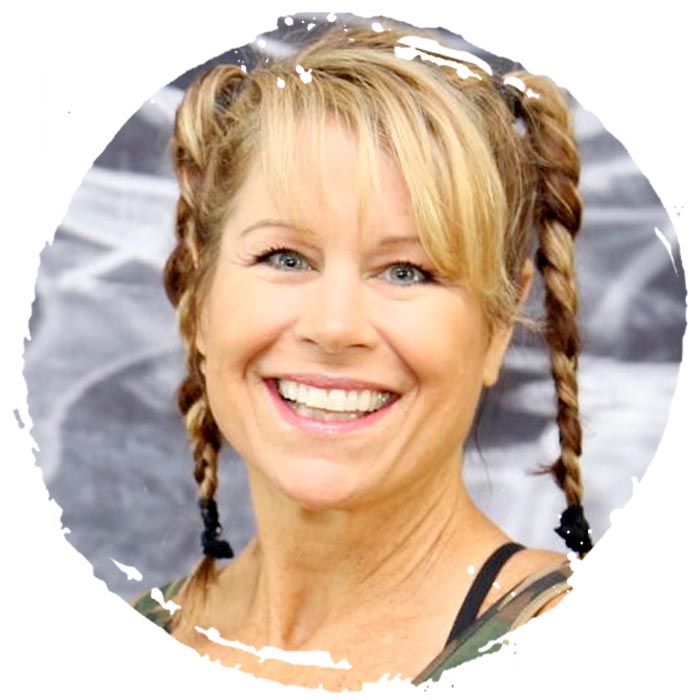 BILLIE WARTENBERG
Billie has over 28 years of experience in the fitness industry and is currently the Fitness and Wellness Director at the Trilogy Resort 55+ Community and Resort in Orlando, FL. Managing almost 100 sessions per week focused on healthy active aging, Billie has authored the SCW Aqua Barre certification and is also a master trainer for SCW's WATERinMOTION(r) and S.E.A.T. (Supported Exercise for Ageless Training) programs. Drawing on her experience as a former competitive cheerleader, Billie brings high energy, enthusiasm, and encouragement to everything she does.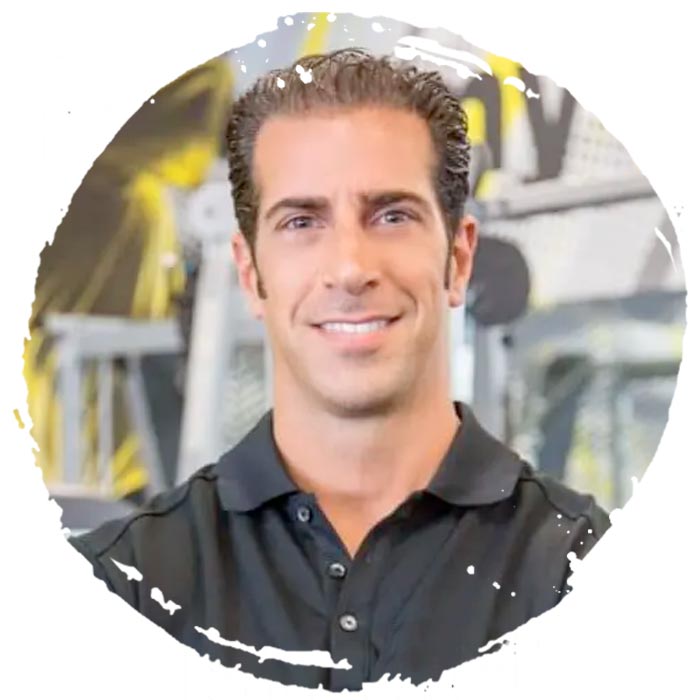 GIOVANNI ROSELLI, MS
Giovanni, holding a Master's Degree in Exercise Science and Health Promotion, has been a mainstay on the SCW circuit for the past 4 years. He was voted SCW Fitness' 2020 Best Male Presenter, is a highly sought-after personal trainer, and is also a Master Instructor for both the Institute of Motion and ViPR PRO. He has a lengthy history creating content for companies such as Nike, 24 Hour Fitness, and Equinox where he won the Educational Excellence by A Trainer Award and was nominated for Group Fitness Program of The Year. He specializes in orthopedic imbalances, pain management, and enhancing quality of life for the 55+ community.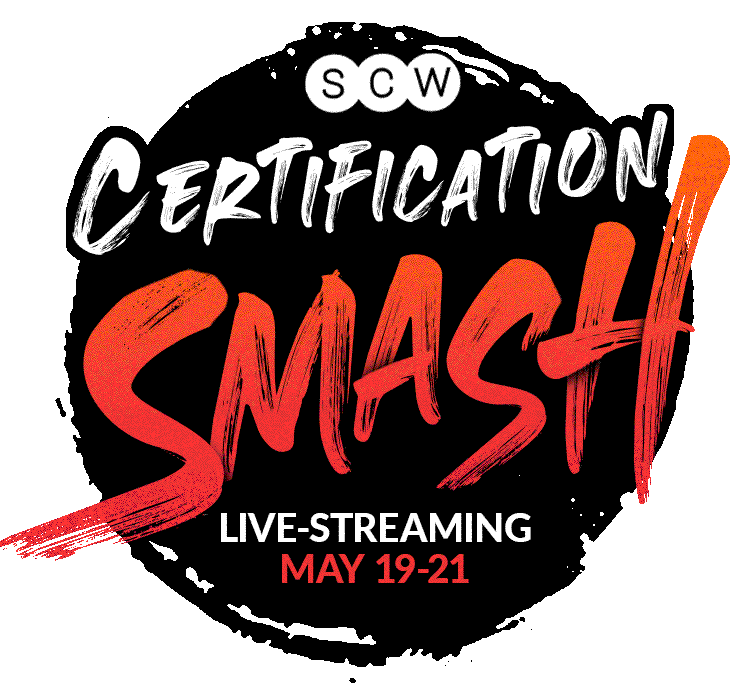 SCW Certifications are Reliable, Respected, and Recognized!
SCW Fitness Education offers a variety of affordable certifications that range from primary certs such as Group Exercise, Personal Training and Aqua to Specialty Courses including Barre, Yoga, Aging and Meditation. They include detailed manuals, fully automated testing procedures, and certificates suitable for framing. Each course is authored and led by a professional with a graduate degree who has over 20 years of practical fitness field experience and includes CECs from ACE, AFAA, NASM, ACSM, AEA, SCW and more.