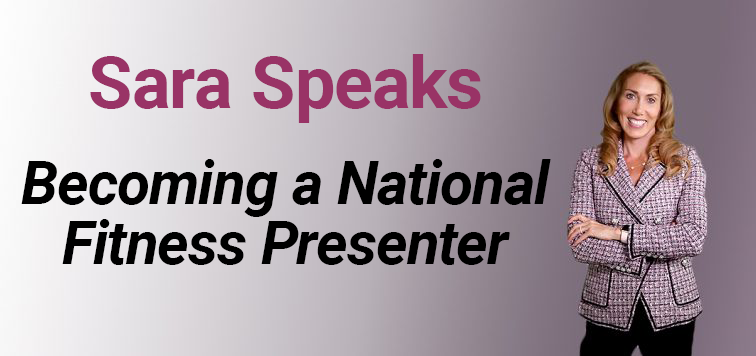 You are inspired, motivated, captivated, and most of all, educated by them every time you attend a fitness convention. Snapping a selfie or attending a social event may lead you to ask, how do I get there? Leaders of our industry do not magically appear on stage. They have climbed the ranks with determination, experience, and guidance, allowing them to reach their goals as nationally recognized Fitness Presenters. 
As industry conventions and conferences resume full swing, more opportunities and presentation applications with major fitness and educational companies are opening up. Over the past 40 years, SCW Fitness has trained tens of thousands of health & wellness professionals through their in-person & virtual MANIA® conventions and online continuing education courses. These students have stayed the course and moved up the ladder to become Group Ex Instructors, Personal Trainers, Managers, Owners, and International and National Fitness Presenters.
Here are recommended tips for someone considering applying to speak or present in a public setting from highly acclaimed International Fitness Leader and Presenter Sara Kooperman, JD, Owner & CEO of SCW Fitness Education.
EXPERIENCE is Key! 
Make it a top priority to gain local speaking experience before applying to be a presenter at a national conference. Offer to speak during an educational session at a school, community meeting, rec center, or to staff at your existing facility. Gain the confidence to become comfortable and attract more participants to your presentations. Experience will allow you to secure written recommendations to submit for future presenting opportunities. Establish a solid outline for presenting, as well as a clean and professional PowerPoint.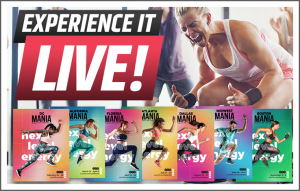 Attendance & Professional Connections
While presenting and speaking locally to gain experience is essential, Kooperman recommends attending, connecting, and building relationships at a national level. 
Visiting an expo hall and meeting industry professionals is fun, but you must register and attend an entire conference. Seeing what is happening on the inside, behind the scenes and what is successful will give you a leg up. Share a business card, contact information, and maybe even a portfolio to establish a connection with conference organizers. Mentorship with an established presenter also carries weight with convention coordinators.
Preparedness & Current Trends
SCW Fitness is constantly searching for the next rising fitness star. MANIA® Presenter Applications are always available for both in-person and virtual events. Knowing what your peers and event organizers are interested in will allow you to solidify speaking topics. Following local and national publications regarding trends in the industry will provide timely subject matter. Reviewing websites and brochures of conventions will offer insight into that company's offerings and vision.
At every SCW MANIA® Fitness Convention, attendees and walk-ins are invited to compete in the SCW Fitness Idol Competition. Individuals are encouraged to present any format, lecture, or workout they feel portrays who they are and what they can offer the fitness industry. Winners will receive an assortment of career-boosting prizes, such as a presentation at a future SCW MANIA®, free MANIA® registration, and featured in an SCW newsletter, not to mention experience and respectable resume honors.
Experience, attend, connect, prepare, educate, and APPLY! Listen to your inner self and chase those dreams. You may be starting your fitness career but stepping onto the big stage is not as distant as it seems. Take that chance. Becoming a National Fitness Presenter is yours for the taking.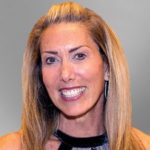 About the Author: Sara Kooperman, JD 
Sara Kooperman, JD, CEO of SCW Fitness Education, WATERinMOTION®, and S.E.A.T. Fitness sits on the Gold's Gym Think Tank and the canfitpro Advisory Panel and was a founding board member for the Women In Fitness Association (WIFA). Recently nominated for the IDEA Fitness Leader of the Year Award, Kooperman won the 2022 Most Innovating Fitness Pro by Fitness Industry Technology Council. She is also an inductee into the National Fitness Hall of Fame, an Illinois State Businesswoman of the Year, and an esteemed panelist for IHRSA's Talks & Takes Monthly Talk Show.
Upcoming MANIA Conventions
Upcoming VIRTUAL ONLY Conventions