SCW Spotlite: Issue 60
July 19th, 2023
Enjoy the monthly buzz about all things fitness. Fitness Pros are always on the go, so we'll leave the "Lite" on!

Body Diversity: It's Impact on Fitness Marketing

by Sara Kooperman & Sydney Rothschild

In recent years, companies have expanded the range of body types being used in their advertisements. One such example is portrayed through Peloton's recent rebranding in a new advertisement. The 90-second video involves "real" people of all shapes, sizes, fitness levels, and ages seen using their app to take classes at home. Previous advertising was predominantly filled with extremely fit athletes demonstrating their equipment, so this rebranding shows a significant change for the company and its target audience. 
The portrayal of overweight participants in marketing campaigns has become a subject of debate. While inclusivity and body positivity are both extremely important, concerns arise regarding the potential health and economic implications that could follow promoting obese individuals in marketing campaigns.
Inclusivity and Body Positivity Body
Inclusivity and positivity are two concepts that work together to promote acceptance, respect, and celebration of diverse body types and sizes. Societal body standards have been known to prioritize a narrow (thin) and often unrealistic goal of "the perfect body" which can lead to body shaming and discrimination. Body inclusivity advocates a push for equal representation of different body types that are typically underrepresented in mainstream media. These activists encourage diverse representation across all platforms including social media, print advertising, and videos. Body positivity goes beyond representation and focuses on creating a confident attitude towards one's body and the bodies of others. The movement aims to counteract body dissatisfaction, low self-esteem, and harmful body issues through self-care and self-love. It emphasizes the importance of promoting mental and emotional well-being along with physical health, as positive body image can optimistically impact an individual's overall self-esteem and quality of life. The focus of this body-positive movement seeks to challenge societal beauty standards, promote a healthy acceptance of one's physical being, and celebrate the diversity of all bodies.
Body Diversity in Brands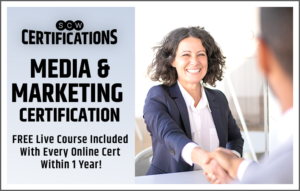 The fashion industry used to consist of young, skinny, female models on runways, in magazines, advertisements, and commercials. Those involved in the fight for inclusivity argue when companies and brands market their products with a sole type of representation, they tell others who don't have that persona or body type that they are not included in their brand, not welcome in their clothes, and not invited to participate in their activities.  There was a societal concern that this emphasis on being "thin" was influencing young women (and men) towards unhealthy medical conditions such as anorexia and bulimia. This push to be "fit" and "healthy" equated to being skinny, and this over-emphasis was negatively influencing and affecting society. It was not until around 2010 with the rise of social media that the current body positivity movement started to make waves in industries through content creators like Instagram and Facebook advertising a healthy acceptance of diverse body shapes.
Social Media Pushed Diversity & Nike Followed
From discussing their own hardships in learning to love themselves, to pushing for brands to be more inclusive, social media forced change. For instance, clothing retailer Aerie launched their "Aerie Real" campaign in 2014 that pledged to not airbrush or retouch their models and showcased models with diverse body types. The campaign positively resonated with consumers who were tired of seeing the same "perfect" bodies everywhere they looked to shop. Many brands soon followed, including athletic brands such as Nike, which released their first plus size collection in 2017. Their campaign included model Paloma Elsesser, influencers Grace Victory and Danielle Vainer, and hammer thrower Amanda Bignson. In a press release Nike said, "To celebrate diversity and inclusivity of sport, the space will not just celebrate local elite and grassroot athletes through visual content, but also show Nike plus size and para-sport mannequins for the first time on a retail space."
Dangers of Celebrating Obesity
While more brand names join the movement and markets become more inclusive, it makes one wonder what downsides could follow in promoting larger body types? Although diversity in media is extremely important, promoting obesity without context or a direct focus can inadvertently normalize unhealthy lifestyle habits. It may also potentially discourage an obese individual from taking proactive steps towards a healthier future for themselves.
Obesity is defined by the World Health Organization as abnormal or excessive fat accumulation that presents a risk to health.
If marketing campaigns celebrate obesity without addressing the associated health risks, it may divert attention away from the importance of well-being and potentially downplay the significance of maintaining a healthy life. According to the CDC, individuals with obesity are at an increased rate for many serious illnesses and health conditions including coronary heart disease, type 2 diabetes, and certain forms of cancer. Obesity is a common, serious, and costly chronic disease that continues to increase across the United States. Ignoring the health risks through celebrating obesity without considering the potential life impacting consequences can be very problematic as the conversation then lacks the importance of a balanced diet, exercising, and taking care of one's overall well-being.
Economic Considerations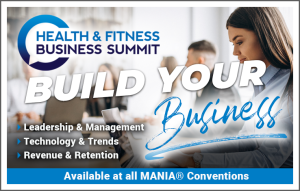 Along with health concerns, there are also economic implications that follow promoting obesity. The healthcare costs related to obesity are considerable and place a notable burden on healthcare systems around the world. A study published in 2021 from the Journal of Managed Care and Specialty Pharmacy  found that adults with obesity in the United States compared with those with a healthy weight experienced higher annual medical care costs by $2,505. In addition, the effects of obesity raised costs in every category of care including inpatient, outpatient, and prescription drugs. The CDC also released in 2022 that obesity costs the US healthcare system $173 billion each year. Therefore, not only possibly increasing unhealthy lifestyles but further increasing healthcare costs and straining medical resources.
Balancing Inclusivity and Health
The world has changed, and we now need to find a balance between inclusivity and health considerations. Promoting body positivity and inclusivity cannot come at the cost of disregarding health risks typically associated with obesity. One solution is to push for a more encompassing approach to body diversity in marketing. For example, campaigns can emphasize overall well-being, self-care, and self-love rather than just focusing on size; doing so would highlight the importance of individuals' health and encourage positive lifestyles regardless of body size.
Well-being and Empowerment
Promoting healthy behaviors like regular physical activity can inspire individuals to prioritize their well-being while still being inclusive. Providing education and empowering people to make their own informed decisions about their health would be another positive step in finding a balance. Marketing campaigns can be a means of promoting a new product while also delivering accurate information about healthy living choices and taking care of oneself. Companies, including Health and Wellness Facilities, can also use responsible representation to refrain from glorifying or promoting unhealthy habits and focus on showcasing people who embrace their bodies and make healthy life choices. Overall, inclusivity and health are both important which is why balancing the two is the only way we can promote a society that can celebrate diversity and still prioritize the well-being of individuals.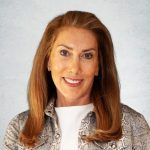 About the Author: Sara Kooperman, JD
Sara Kooperman, JD, CEO of SCW Fitness Education, WATERinMOTION®, and S.E.A.T. Fitness sits on the ACSM Communication & Public Information Committee, the Gold's Gym Think Tank, the canfitpro Advisory Panel and was a founding board member for the Women In Fitness Association (WIFA). Recently nominated for the IDEA Fitness Leader of the Year Award, Kooperman won the 2022 Most Innovating Fitness Pro by Fitness Industry Technology Council. She is also an inductee into the National Fitness Hall of Fame, an Illinois State Businesswoman of the Year, and an esteemed panelist for IHRSA's Talks & Takes Monthly Talk Show.

Briding the Gap Between Party on the Bike and Metrics Driven Indoor Cycling
by Andrea Austin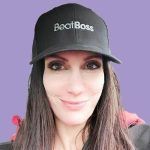 About the Author, Andrea Austin
Andrea Austin is the Creator and CEO of BeatBoss™ Indoor Biking & Consulting. With over 35 years in the fitness industry, Andrea brings long standing expertise in group exercise, indoor cycling, mind/body applications and personal training when creating and presenting the BeatBoss™ Methodology. She loves to positively share her insights with those learning from her. Andrea holds multiple fitness and wellness certifications including NASM Personal Trainer with specialty focuses on STOTT Pilates, Vinyasa and Yin Yoga, the study of fascia and movement, and active aging.

How Belly Dancing Will Help Improve Your Hip Mobility
by Soraya Doherty
The ancient art of belly dance for fitness is an untapped and underutilized wellness offering for our group ex students, and it has never been more important and in-demand than it is today.
Why belly dance fitness? We know the proverbial saying, "motion is lotion for the joints." In Belly Dance, we articulate through our joints with a special focus on hip mobility, core strength, and postural alignment – all things that our clients need more than ever in today's world. Learning and mastering how to cue the seven fundamental belly dance basics: slides, twists, circles, figure eights, lifts/drops, undulations, and shimmies to our basic fitness repertoire, (such a planks and lunges), can provide a low impact, functional training method to improve postural stability and enhance mobility throughout the kinetic chain. From the lumbar spine, hip, and thoracic spine, to the scapulothoracic joint, glenohumeral joint, and throughout the synovial joints of the arm and hands – these seven fundamentals will bathe your joints and enhance your overall postural alignment as you build body awareness. Simply put, it's good fitness.
In RAQ THE BARRE® by RAQISA® an accessible barre fitness & belly dance technique training method I created six years ago for group fitness and dance professionals, we combine the traditional hip movements of belly dance with the total body conditioning movements of barre. RAQ THE BARRE® teaches seven belly dance technique fundamentals with three core foundational movements which are layered into each barre progression – think lunges with piston hips, planks with hip twists, or leg lifts with a shimmy – so participants can enjoy the full body barre burn they know and love with the added benefits of enhanced core strength and hip mobility. Each progression can be "dialed up or down " depending on your audience or your comfort level. To accompany your learning as an instructor, I developed the RAQISA® teaching mat and posture plate to help you grow and rehearse the method with proper alignment. Many RAQ THE BARRE® instructors use this to empower their students!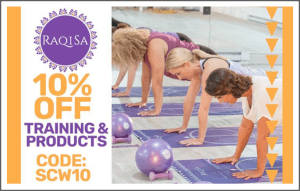 Truly, anyone can do it! Just as one of our Master Trainers Siri Chilazi describes: "RAQ THE BARRE® is the perfect combination of a fierce, full body barre workout and authentic belly dance moves that make the experience not only more challenging but also more fun! I was always intimidated by belly dance but through RAQISA® and the RAQ THE BARRE® method, I have mastered the basic hip moves and learned to incorporate them into traditional fitness exercises as well as actual belly dance choreography. Anyone can do it! I love doing RAQ THE BARRE® as my own workout and I love teaching it to my students who rave about the accessibility of the method." – SIRI CHILAZI International Fitness Presenter, Educator, & Master Trainer.
Given its numerous benefits, it is no surprise that belly dance has been practiced for centuries. In fact, the original term for this ancient dance is not "belly dance." The Arabic root word for dance is Raqs. Raqs Beledi means "dance of the country," Raqs Sharqi means "Oriental dance," aka belly dance. The term "belly dance" evolved by Western observers of this ancient dance. At the Paris Exposition in 1889, travelers and observers described what they saw as "danse du ventre" (dance of the stomach). You can imagine the intrigue and curiosity as the observers marveled at the first sight of an exposed torso (and without a corset) dancing freely! "Belly Dance" gained national attention in America at the Chicago World Fair in 1893 and was met with equal intrigue. Perhaps a more appealing description by some observers in the late 1800s, and one that appeals to our fitness mindset, was "the muscle dance." While the exact origin of "belly dance" is debated by dance historians, we know that there is ample evidence which documents its practice in the Arab regions and its surrounding areas. As a Lebanese American, proud of our music, dance, art, and culinary contributions, I have worked hard to demystify this ancient dance and the culture as a whole so my colleagues can enjoy its many wellness benefits.
In summation, we as educators can feel confident that teaching our students each ancient movement is a solution to our modern wellness needs in a group fitness setting. It equips our students to do life with ease… and it very well may be a missing link in our wellness offerings. These exercises yield results, which keep students coming back for more year after year! RAQ THE BARRE® by RAQISA® is an accredited program, which proudly brings hips and heart to our fitness offerings and helps demystify belly dance technique with an approachable and accessible method for all! The RAQISA® brand is my contribution to the world of wellness so that all can feel equipped to train their clients with strength, matching Oriental (aka belly dance) grace! Everyone should know how to RAQ!
EDUCATIONAL MATERIALS INCLUDE:
RAQ THE BARRE® Course Manual
RAQISA® BELLY DANCE BARRE Fitness Bundle
Online / Live Certification Opportunities
Digital Downloads • Sample Classes
Arabic Fitness Beats
AFAA (8), ACE (0.8) CEUS • Included is an optional piece of dance choreography
To learn more about RAQ THE BARRE® and to experience everything this special program has to offer, join me at SCW Dallas MANIA®, August 25-27, at the Westin Galleria Dallas.  This 3-day all-encompassing fitness convention offers over 150 sessions and 14 career boosting certifications, as well as two opportunities to dance with me.  Don't miss out on this fabulous opportunity to educate, exercise, network, shop, and have the time of your life.  See you there.

About the Author: Soraya Doherty
Soraya Doherty has over 19 years in the fitness industry and a lifetime as a belly dance practitioner, both culturally and as an enthusiast. She is the creator of the nationally accredited RAQ THE BARRE™ program. Additionally, she has successfully taught new students of belly dance how to perform and cue fundamental isolated hip precision with the step-by-step RaqiSa® method. Soraya drew from her Lebanese American roots, her many years in the professional acting and musical theatre industry, and her award-winning belly dance style, to create RaqiSa®, an engaging and empowering brand for women! She is ACE, AFAA, and AEA certified; she holds a BA from San Jose State University, and an MA from San Francisco State University, in the Theatre Arts, and is a Screen Actors Guild Member.

lululemon Shapes Products Around Sustainability
by Jasmina Breen
Courtesy of Fitt Insider

With new products, partners, and programs, lululemon is thinking to the future.
What's new: The company debuted its first two bionylon apparel products last month, namely the Plant-Based Nylon Metal Vent and Swiftly Tech Short Sleeve shirts.
They're the first two products developed in partnership with Geno (fka Genomatica), which lululemon invested in back in 2021. Raw material for its proprietary fabric is made through the fermentation of sugar molecules instead of traditional petroleum-based inputs.
Layering up. lululemon is looking to become a leader in planet-friendly performance wear, doubling down on partnerships with forward-thinking biotech startups.
In 2021, the Mylo product line made headlines for being the first mushroom-based yoga bags and mat on the market.
The lululemon Like New program launched this year as an official trade-in and resale program for gently used clothing.
This spring, lululemon signed a multi-year partnership (as well as making a minority investment) with Australian enviro-tech company Samsara Eco.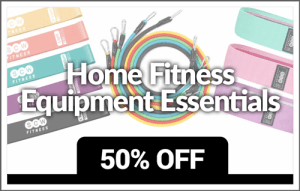 Of note, Samsara uses an enzyme-based technology to break down notoriously terrible-for-the-planet textiles and turn them into brand-new products.
Their work with lulu will result in the world's first "infinitely recycled" nylon and polyester made from apparel waste.
Why it matters: Considering nylon and polyester comprise 60% of all clothing made and 87% of each ends up in a landfill, the new technology could become a cornerstone of the sustainability push.
In particular, lululemon's work with Samsara, as well as Geno, will supercharge its shift toward planet-friendly performance gear. And they're hedging their bet on new biomaterials as the answer to operating sustainably at scale — experts predict nylon derived from plant sugars will cut negative emissions by as much as 50%, measured against petroleum-based products.
Planet x Performance
For lululemon, this year will be all about creating and testing prototypes for plant-based nylon and polyester. Over the next few years, we'll see these textiles make their way into more product collections.
The goal? Be 100% sustainable by the end of the decade.
But before then, they're aiming for 75% sustainable materials by 2025 — a huge leap from their 38% mark in 2021.

Wellness: Hormonal Factors for Building & Maintaining Muscle
by Susan Wade, MEd, LE
Courtesy of  Well Spa 360

Building Muscle
Muscle growth, termed hypertrophy, is the action of increasing muscle mass and volume. Two particularly important components of building muscle are workouts and protein synthesis, and utilization during recovery.
According to one study, when intense exercise is performed using heavy weights or a maximum number of sets, trauma occurs to the muscle fibers. This activates satellite cells, found outside of the muscle fibers between the basement and the plasma membrane of muscle fibers, to proliferate at the injury site.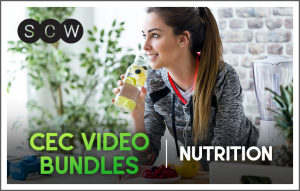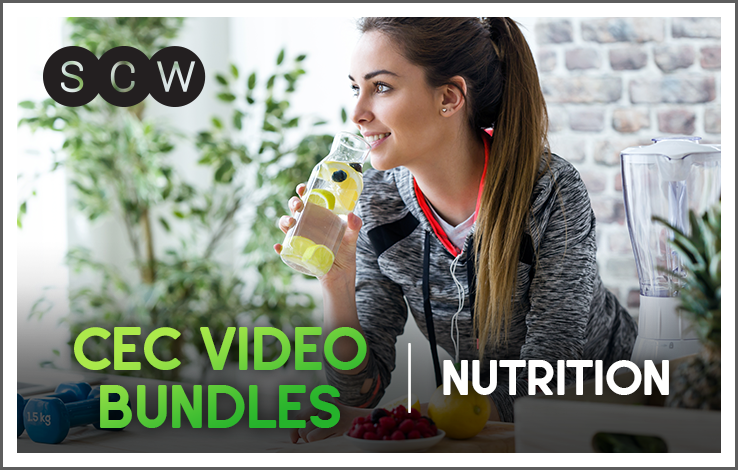 Biologically, the muscle fibers are being repaired by cells and muscle fibers fusing together, leading to an increase in the muscle fiber size or producing new protein strands (myofibrils), which results in growth or hypertrophy. It is important to note that muscle growth occurs when the rate of muscle protein synthesis is greater than the rate of muscle protein breakdown. This adaption, however, does not happen while you lift the weights. Instead, it occurs at rest.
Sarcopenia, on the other hand, is a term used for muscle breakdown or loss. This pathological condition is due to multifactorial processes including physical inactivity, inflammation, oxidative stress, hormonal changes and inadequate nutritional intake.
Hormonal Influences
Other factors contributing to sarcopenia are the influences of certain hormones: cortisol, insulin, melatonin and testosterone. Each has a direct effect on protein synthesis, hypertrophy and sarcopenia. Let's dive deeper into each hormone to connect hypertrophy and sarcopenia.
Cortisol is a hormone that responds to stress initiated by the brain, which signals the adrenal glands. During stress, this hormone serves as a life-saving response and becomes the master conductor by orchestrating the function of other hormones within the body.
During a stressful situation, cortisol responds and signals melatonin to decrease while increasing the production of insulin. Insulin is needed to fuel the muscles in fight or flight scenarios.
Interestingly, the brain interprets physical and mental stress in the same manner. So, cortisol production is high during and immediately after training. Long distance ultra-marathon runners often experience muscle breakdown because of high cortisol production throughout long training sessions.
Chronic cortisol production causes a breakdown of muscle protein (catabolism) because of the decreased function of digestion and absorption of nutrients. Rebuilding muscle requires cellular energy, which is dependent upon absorption of proteins, carbohydrates and fats. If the digestive system is impaired because of the signaling of cortisol, the muscle will not increase in size.
Meanwhile, melatonin is the hormone associated with rest. Levels are the highest in the evening to early morning hours, whereas cortisol levels are typically the highest in the morning upon awakening. In fact, increased cortisol levels cause the awakening response.
Low morning cortisol levels often are reflected by symptoms of low energy, impaired immune function and chronic fatigue. As previously mentioned, the muscle fibers repair and grow at rest. So, if cortisol levels remain high throughout the day and night, melatonin levels remain suppressed, resulting in a lack of rest, recovery and growth.
Insulin, another hormone, greatly affects muscle growth. Insulin is the transporter of glucose (sugar) from the blood into the cell. When the cell receives glucose, energy is produced, resulting in building muscle (anabolism). If the cell does not allow glucose in, it remains in the blood, liver or stored in adipose tissue.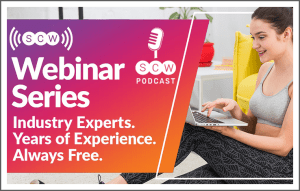 One study found that following exercise, insulin had only a permissive role on muscle protein synthesis and appears to inhibit the increase in muscle protein breakdown. Insulin-like growth factors (IGFs) regulate the amount of muscle mass growth by enhancing protein synthesis, facilitating glucose uptake and the uptake of amino acids (the building blocks of protein) into skeletal muscles, ultimately increasing muscle growth.
Testosterone is the hormone that is most associated with increased muscle size. There is much validity to this statement, because strength training and testosterone have a positive effect on muscle growth.
Testosterone can stimulate the growth hormone by increasing neurotransmitters at the damaged muscle site, which then activates tissue growth. Additional activations include alerting the satellite cells of the damaged muscle fibers after a workout, increasing protein synthesis and inhibiting protein breakdown.
Building Muscle
The amount of protein needed to avoid sarcopenia varies. A sedentary adult needs only 0.8 grams per kilogram of body weight per day. However, to build muscle, daily protein intake should be 50% higher: 1.2 grams (or 1 gram) per body weight in pounds. So, a 175-pound man doing weight training should aim for about 95 grams of protein a day.
When it comes to weightlifting frequency, more is not always better. Training the same muscles every day or even twice a day has not been shown to result in more muscle gains overall.
One study found that resistance training can increase strength and endurance with only three 13-minute workouts a week. This study compared the results to workouts with substantially greater time commitments. Muscle growth was found by performing 8 to 12 repetitions, debunking the myth that exercise for muscle growth requires hours at the gym. The researchers concluded that building muscle mass is more dependent on how quickly you can recover.
Exercise in the form of weight training has a profound effect on muscle growth only if muscle protein synthesis exceeds muscle protein breakdown, resulting in a positive muscle protein balance. However, high-stress lifestyles (high cortisol levels) affect insulin usage to the muscles, melatonin for rest and recovery, and the ability to produce testosterone.
So, to build muscle and reduce sarcopenia, it is highly productive to incorporate strategies that reduce high cortisol levels to allow for adequate digestion, absorption of nutrients, rest and recovery.
Susan Wade M.Ed., L.E., has more than 30 years of experience in education, kinesiology, athletic training, nutrition and aesthetics. Her functional medicine business dives deeper into resolving health issues, connecting the gut, stress, skin and inside health to help others regain their own health.

Considering Collagen Drinks and Supplements?
by Payal Patel, MD & Maryannae Makredes Senna, MD
Courtesy of Harvard Health

A tremendous buzz surrounds collagen drinks and supplements, as celebrities and influencers tout miraculous benefits for skin, hair, and nails. Since the collagen in our bodies provides crucial support for these tissues, it seems plausible that consuming collagen might lead to lush locks and a youthful glow. But what does the science say?
What is collagen?
Collagen is a major structural protein in our tissues. It's found in skin, hair, nails, tendons, cartilage, and bones. Collagen works with other substances, such as hyaluronic acid and elastin, to maintain skin elasticity, volume, and moisture. It also helps make up proteins such as keratin that form skin, hair, and nails.
Our bodies naturally produce collagen using the amino acids from protein-rich or collagen-rich foods like bone broth, meat, and fish. But aging, sun damage, smoking, and alcohol consumption all decrease collagen production.
Collagen drinks and supplements often contain collagen from many different sources, such as fish, cattle, pigs, or chicken. Typically, they contain peptides, short chains of amino acids that help make up essential proteins in the body, including collagen itself and keratin.
There is no such thing as a small stroke…
Strokes are the fifth leading cause of death in the United States and a significant cause of disability. Learn from Harvard Medical School experts how to understand your odds for having a stroke, evidence-based steps that can lower your risk, how to recognize the early signs of a stroke, and what to do to get rapid, brain-saving treatment.
What does the science say about collagen drinks and supplements?
Research on skin includes:
A review and analysis of 19 studies, published in the International Journal of Dermatology, that had a total of 1,125 participants. Those who used collagen supplements saw an improvement in the firmness, suppleness, and moisture content of the skin, with wrinkles appearing less noticeable. That sounds promising, but it's unclear if these skin improvements were actually due to collagen. Most of the trials used commercially available supplements that contained more than collagen: vitamins, minerals, antioxidants, coenzyme Q10, hyaluronic acid, and chondroitin sulfate were among the additional ingredients.
A few randomized, controlled trials (see here and here) show that drinking collagen supplements with high amounts of the peptides prolylhydroxyproline and hydroxyprolylglycine can improve skin moisture, elasticity, wrinkles, and roughness. But large, high-quality studies are needed to learn whether commercially available products are helpful and safe to use long-term.
Hardly any evidence supports the use of collagen to enhance hair and nails. One small 2017 study of 25 people with brittle nails found that taking 2.5 grams of collagen daily for 24 weeks improved brittleness and nail growth. However, this small study had no control group taking a placebo to compare with the group receiving collagen supplements.
There haven't been any studies in humans examining the benefits of collagen supplementation for hair. Currently, no medical evidence supports marketing claims that collagen supplements or drinks can improve hair growth, shine, volume, and thickness.
Should you try collagen supplements or drinks?
At this time, there isn't enough proof that taking collagen pills or consuming collagen drinks will make a difference in skin, hair, or nails. Our bodies cannot absorb collagen in its whole form. To enter the bloodstream, it must be broken down into peptides so it can be absorbed through the gut.
These peptides may be broken down further into the building blocks that make proteins like keratin that help form skin, hair, and nails. Or the peptides may form collagen that gets deposited in other parts of the body, such as cartilage, bone, muscles, or tendons. Thus far, no human studies have clearly proven that collagen you take orally will end up in your skin, hair, or nails.
If your goal is to improve skin texture and elasticity and minimize wrinkles, you're better off focusing on sun protection and using topical retinoids. Extensive research has already demonstrated that these measures are effective.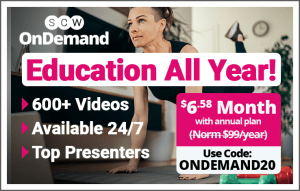 If you choose to try collagen supplements or drinks, review the list of ingredients and the protein profile. Avoid supplements with too many additives or fillers. Products containing high quantities of prolylhydroxyproline and hydroxyprolylglycine are better at reducing wrinkles and improving the moisture content of skin.
Consult your doctor before starting any new supplements. People who are prone to gout or have other medical conditions that require them to limit protein should not use collagen supplements or drinks.
The bottom line
Large-scale trials evaluating the benefits of oral collagen supplements for skin and hair health are not available. If you're concerned about thinning or lackluster hair, brittle nails, or keeping skin smooth and healthy, talk to your doctor or a dermatologist for advice on the range of options.
It will also help to:
Follow a healthy lifestyle and eat a balanced diet that includes protein-rich foods.
If you smoke, quit.
Limit alcohol to two drinks or less in a day for men or one drink or less in a day for women.
Apply sunscreen daily and remember to reapply every two hours.
Wear wide-brimmed or UV-protective hats and clothing when you're spending a lot of time in the sun.
Dr. Payal Patel is a dermatology research fellow at Massachusetts General Hospital. Her clinical and research interests include autoimmune disease and procedural dermatology. She is part of the Cutaneous Biology Research Center, where she investigates medical applications of laser technology.
Dr. Maryanne Makredes Senna is a board-certified dermatologist at at Beth Israel Lahey Health, and assistant professor of dermatology at Harvard Medical School. Dr. Senna founded and directs the Lahey Hair Loss Center of Excellence and serves as principal of the research unit. Prior to this role, she founded the MGH Hair Loss Clinic and clinical trials unit, which she ran for nearly 10 years. She has held a number of pharmaceutical, device, and foundation appointments.

Macronutrients: The Key to Survival
Part 1: Carbohydrates
As Fitness Professionals, we all learned the basics to nutrition in our certification courses, but there is so much more to understand in order to help our clients and members thrive.  Amber Toole, SCW Educator and ACE Certified Personal Trainer, has devoted the time in this mini-series of articles, to explain the nutritional keys to human survival.
There are four Macronutrients that we, as humans, need to survive: Protein, Fat, Carbohydrates, and Water. In this string of education, we will cover each of these building blocks and discuss why we need them, along with ways to coach your clients to balance them properly in their diet.
CARBOHYDRATES
Carbohydrates, or carbs as many like to call them, are the macronutrients that get demonized the most in diet culture. We are often told that carbs make us fat. The truth is that any macronutrient you overeat will be stored as fat. Carbohydrates are not a villain!  They are used to create energy, store energy, and participate in cholesterol and triglyceride metabolism. We need carbohydrates! Especially for our clients who are active and working out.
The Recommended Daily Allowance (RDA) for carbohydrates is 45% – 65% of your total daily caloric intake. That converts to quite a large number of calories, which is different for everyone. FOR EXAMPLE…a 150 pound moderately active 55-year-old woman eating at maintenance calories (about 1900 calories) would need 855 calories (21.4 g) to 1235 calories (309g) of carbohydrates a day.  What's most important to teach clients is the QUALITY of carbohydrates, and how those different types of carbs need to be distributed throughout the day.
SIMPLE AND COMPLEX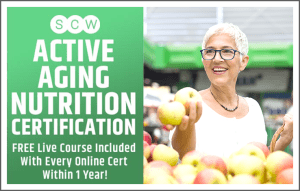 The easiest way to start is by helping your clients understand the difference between simple and complex carbs. Simple carbs are foods that break down quickly and deliver glucose to the blood fast. They cause a rapid rise or spike in blood sugar and insulin secretion. These are the types of carbohydrates that are great to incorporate before and after a workout. Honey and sugar, fruit juice, candy, and milk are all examples of ways to boost energy. Yes, sugar, but remember it's only a small quantity needed for revival.  One tip to share with your clients is to keep the fat content low with pre- and post-workout snacks. This allows for quick breakdown and usage of the carbs.
Complex carbohydrates take much longer to digest and don't cause a rapid spike in blood sugar. These carbs are important as many of them also provide fiber in our diet. Fiber helps to slow digestion, create a fuller feeling after eating, and aid with elimination. Encourage a complex carbohydrate at each meal, combining them with lean protein and a little heart healthy fat. A recommended amount of beans, lentils, oat bran, fleshy fruits, leafy greens, whole grains, and potatoes with skin, will round out the necessary carbohydrates needed for a well-balanced diet.
Maybe you are unsure of the recommended amount or don't know how to explain it to your clients. As a template, you can think about carbohydrate servings as a handful of complex carbohydrates at each meal plus a fist size vegetable serving. On workout days, add a small (cupped hand) simple carbohydrate before and after the workout.
Building out meals and snacks with a variety of carbohydrates will increase vitamins and minerals, along with fiber. This will also provide sufficient energy for your client to get the most out of their workout. Lastly, don't forget to teach the tip of "eating the rainbow," as each different color of our fruits and vegetables provides a different vitamin and mineral profile along with recommended carbohydrates.
If you enjoyed this tidbit of Macronutrient education, join me, along with Melissa Layne, MEd, Sohailla Digsby, RDN, Dr. Julie Zuleger, PhD, Dr. Parker Hyde, PhD, and Rachel Stys at Atlanta MANIA®, July 21-23, for more than a dozen sessions devoted to bettering and improving the health and wellness of your clients and members.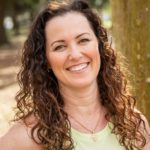 About the Author: Amber Toole
Amber Toole is an ACE Certified Personal Trainer with a Bachelor of Science degree in Physical Education and Health from Georgia Southern University. She has 30 years of experience in the Fitness Industry and loves to share her expertise with other Fitness Professionals. It is her life's mission to spread the truth about fitness and nutrition through education. She is the owner of The Training Toole – a Fitness and Nutrition Studio in Ocala, Florida, an SCW Educator and Fit Pro Mentor.

Looking for a New Job? SCW Can Help!
Facilities need you! Whether it's Teachers, Trainers, Directors, or Managers, SCW's new FREE JOB BOARD is supporting the industry's need for qualified fitness pros.
We post openings in all three of our monthly e-newsletters: Spotlite, Health & Fitness Business News, and Tidal Waves which are emailed out to tens of thousands of fitness professionals teaching and training in all formats along with managers and directors at all fitness facilities: big box, gyms, boutique, studios, not for profits and independent centers. 
Fitness Specialist
Brooksby Village Fitness & Aquatic Center – Peabody, MA
Unique opportunity to do both personal training and group exercise with a senior demographic. Wonderful work-life balance, benefits, holidays and vacation time are offered. Come work with a great team where you can motivate and keep the senior age demographic living independently and healthy!
Group Exercise Instructor
Woman's Center for Wellness – Baton Rouge, LA
Candidate will instruct fitness classes, such as Yoga, Indoor Cycling, Aqua, Mat Pilates, Zumba, strength training, etc.
Candidate must have group exercise certification, professional liability insurance and CPR/AED required; specialty certification in Yoga, Indoor Cycling, Aqua, REFIT, HIIT, Mat Pilates, Zumba, strength training and/or circuit preferred.
Fitness Specialist
Brooksby Village – Peabody, MA
Create an appropriate exercise program, unique to the clients abilities and goals for both 1-1 and group personal training.
Knowledge of basic water chemistry testing for aquatic center and/or teaching aquatic classes.
Developing exciting group exercise classes in a safe and engaging environment.
Fitness Coordinator
Georgia Southern University – Statesboro, GA
This position develops and supervises a comprehensive group fitness program, to include small group training, and related special events.
Assistant Director, Fitness
Leonard J. Kaplan Center for Wellness – UNC Greensboro
The Assistant Director, Fitness is responsible for the overall design, management, and implementation of a comprehensive fitness program for the students, faculty, staff and UNC Greensboro community. This includes leadership of two professional positions and a graduate assistant as well as student employees.
Club Leader 
Element3 Health – Chicago Heights, IL
Element 3 Health is looking for a skilled club leader to lead a club for older adults. Theses clubs include fitness, yoga, dance, and arts and crafts. This, is a unique opportunity to teach an in-person session, to actively train older adults and be responsible for your own club.
Exercise Physiologist
Woman's Center for Wellness – Baton Rouge, LA
Conducts 1-on-1 and group training exercise sessions with cancer survivors, bone health sufferers, and other related diagnoses. Other duties include exercise testing and evaluation, and the development of appropriate exercise programs. Performs other duties assigned by department management. Must be knowledgeable of exercise standards and guidelines established by the ACSM.

We're always looking for great content highlighting the newest things in the world of fitness. Please submit your article directly to
[email protected]
for immediate consideration!
Give us your feedback on what interests you, and maybe YOU will make it in the SCW Spotlite!