SCW Spotlite: Issue 61
August 19th, 2023
Enjoy the monthly buzz about all things fitness. Fitness Pros are always on the go, so we'll leave the "Lite" on!

Body Diversity: It's Impact on Fitness Marketing

by Sara Kooperman & Sydney Rothschild

In recent years, companies have expanded the range of body types being used in their advertisements. One such example is portrayed through Peloton's recent rebranding in a new advertisement. The 90-second video involves "real" people of all shapes, sizes, fitness levels, and ages seen using their app to take classes at home. Previous advertising was predominantly filled with extremely fit athletes demonstrating their equipment, so this rebranding shows a significant change for the company and its target audience. 
The portrayal of overweight participants in marketing campaigns has become a subject of debate. While inclusivity and body positivity are both extremely important, concerns arise regarding the potential health and economic implications that could follow promoting obese individuals in marketing campaigns.
For me, Sara Kooperman, this is quite a personal issue. When my mother died, at the early age of 72, she weighed 340 lbs.  She was definitely obese.  It is not just her weight that was distressing, it was her life.  I watched her over the years, growing larger and larger and simultaneously, her life grew smaller and smaller.  She could not and would not participate in activities with our family because of her size and inability to move.  She was embarrassed of her body and therefore humiliated by her appearance.  She was horribly out of shape, and she was simply sad.  Life depleted as her body expanded.  It was a huge lesson for me.  She was unhealthy, and she felt more and more alone.  This is an experience that makes quite an impression on a young woman. You can easily discern my commitment to health, and how it leads to happiness. 
Therefore, what I worry about is the celebration of obesity. Because as one ages, the significance and impact of obesity expands and tends to stifle the energy, life, and happiness.  And most importantly, how can we embrace and include our ever-expanding obese population to make every person, of every size, race, and age feel comfortable joining our clubs and attending our facilities.  How can we safely and effectively include this population in our fitness programming?
This article explores the balance of body positivity and a celebration of obesity. It is about being inclusive.
Inclusivity and Body Positivity Body
Inclusivity and positivity are two concepts that work together to promote acceptance, respect, and celebration of diverse body types and sizes. Societal body standards have been known to prioritize a narrow (thin) and often unrealistic goal of "the perfect body" which can lead to body shaming and discrimination. Body inclusivity advocates a push for equal representation of different body types that are typically underrepresented in mainstream media. These activists encourage diverse representation across all platforms including social media, print advertising, and videos. Body positivity goes beyond representation and focuses on creating a confident attitude towards one's body and the bodies of others. The movement aims to counteract body dissatisfaction, low self-esteem, and harmful body issues through self-care and self-love. It emphasizes the importance of promoting mental and emotional well-being along with physical health, as positive body image can optimistically impact an individual's overall self-esteem and quality of life. The focus of this body-positive movement seeks to challenge societal beauty standards, promote a healthy acceptance of one's physical being, and celebrate the diversity of all bodies.
Body Diversity in Brands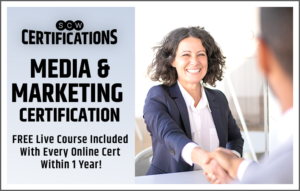 The fashion industry used to consist of young, skinny, female models on runways, in magazines, advertisements, and commercials. Those involved in the fight for inclusivity argue when companies and brands market their products with a sole type of representation, they tell others who don't have that persona or body type that they are not included in their brand, not welcome in their clothes, and not invited to participate in their activities.  There was a societal concern that this emphasis on being "thin" was influencing young women (and men) towards unhealthy medical conditions such as anorexia and bulimia. This push to be "fit" and "healthy" equated to being skinny, and this over-emphasis was negatively influencing and affecting society. It was not until around 2010 with the rise of social media that the current body positivity movement started to make waves in industries through content creators like Instagram and Facebook advertising a healthy acceptance of diverse body shapes.
Social Media Pushed Diversity & Nike Followed
From discussing their own hardships in learning to love themselves, to pushing for brands to be more inclusive, social media forced change. For instance, clothing retailer Aerie launched their "Aerie Real" campaign in 2014 that pledged to not airbrush or retouch their models and showcased models with diverse body types. The campaign positively resonated with consumers who were tired of seeing the same "perfect" bodies everywhere they looked to shop. Many brands soon followed, including athletic brands such as Nike, which released their first plus size collection in 2017. Their campaign included model Paloma Elsesser, influencers Grace Victory and Danielle Vainer, and hammer thrower Amanda Bignson. In a press release Nike said, "To celebrate diversity and inclusivity of sport, the space will not just celebrate local elite and grassroot athletes through visual content, but also show Nike plus size and para-sport mannequins for the first time on a retail space."
Dangers of Celebrating Obesity
While more brand names join the movement and markets become more inclusive, it makes one wonder what downsides could follow in promoting larger body types? Although diversity in media is extremely important, promoting obesity without context or a direct focus can inadvertently normalize unhealthy lifestyle habits. It may also potentially discourage an obese individual from taking proactive steps towards a healthier future for themselves.
Obesity is defined by the World Health Organization as abnormal or excessive fat accumulation that presents a risk to health. If marketing campaigns celebrate obesity without addressing the associated health risks, it may divert attention away from the importance of well-being and potentially downplay the significance of maintaining a healthy life. According to the CDC, individuals with obesity are at an increased rate for many serious illnesses and health conditions including coronary heart disease, type 2 diabetes, and certain forms of cancer. Obesity is a common, serious, and costly chronic disease that continues to increase across the United States. Ignoring the health risks through celebrating obesity without considering the potential life impacting consequences can be very problematic as the conversation then lacks the importance of a balanced diet, exercising, and taking care of one's overall well-being.
Economic Considerations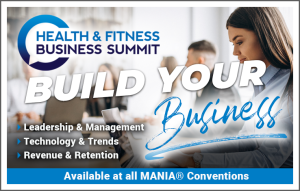 Along with health concerns, there are also economic implications that follow promoting obesity. The healthcare costs related to obesity are considerable and place a notable burden on healthcare systems around the world. A study published in 2021 from the Journal of Managed Care and Specialty Pharmacy  found that adults with obesity in the United States compared with those with a healthy weight experienced higher annual medical care costs by $2,505. In addition, the effects of obesity raised costs in every category of care including inpatient, outpatient, and prescription drugs. The CDC also released in 2022 that obesity costs the US healthcare system $173 billion each year. Therefore, not only possibly increasing unhealthy lifestyles but further increasing healthcare costs and straining medical resources.
Balancing Inclusivity and Health
The world has changed, and we now need to find a balance between inclusivity and health considerations. Promoting body positivity and inclusivity cannot come at the cost of disregarding health risks typically associated with obesity. One solution is to push for a more encompassing approach to body diversity in marketing. For example, campaigns can emphasize overall well-being, self-care, and self-love rather than just focusing on size; doing so would highlight the importance of individuals' health and encourage positive lifestyles regardless of body size.
Well-being and Empowerment
Promoting healthy behaviors like regular physical activity can inspire individuals to prioritize their well-being while still being inclusive. Providing education and empowering people to make their own informed decisions about their health would be another positive step in finding a balance. Marketing campaigns can be a means of promoting a new product while also delivering accurate information about healthy living choices and taking care of oneself. Companies, including Health and Wellness Facilities, can also use responsible representation to refrain from glorifying or promoting unhealthy habits and focus on showcasing people who embrace their bodies and make healthy life choices. Overall, inclusivity and health are both important which is why balancing the two is the only way we can promote a society that can celebrate diversity and still prioritize the well-being of individuals.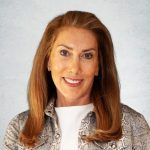 About the Author: Sara Kooperman
Sara Kooperman, CEO of SCW Fitness Education​, ​​WATERinMOTION®​ and S.E.A.T. Fitness​, is a visionary leader that has transformed the fitness education community. A successful business owner and advisor, she is a keynote speaker, published author, webinar host, podcast presenter, and sought-after industry trailblazer. Kooperman has launched seven successful live MANIA®​ ​fitness professional conventions, another six streaming conferences, and more than 40 live and online certifications. Her company has touched​ more than 100,000 fitness professionals face-to-face, engage​d another 300,000+ in virtual connections, and produce​d​ over 600 fitness instructor training videos. Kooperman currently serves on IHRSA's Headlight Committees for Facility​ ​Standards, is a co-host of IHRSA's Talks & Takes Monthly Talk​ ​Show and sits on the ACSM Communication & Public Information Committee. She also is part of the Gold's Gym Think Tank and the canfitpro Advisory Panel and was a founding board member for the Women In Fitness Association (WIFA). Recently nominated for the 2022 IDEA Fitness Leader of the Year Award, Kooperman won the 2022 Most Innovating Fitness Pro​ ​by Fitness Industry Technology Council.  She is also an inductee into the National Fitness Hall of Fame, an Illinois State Businesswoman of the Year, and a winner of AEA's Global Award for contribution to the aquatic industry.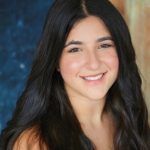 About the Author: Sydney Rothschild
Sydney is a Marketing Intern for SCW Fitness Education. She is a rising sophomore at Loyola Marymount University where she is studying psychology and is an active member of Agapé, a service organization that focuses on destigmatizing mental health.

Unleashing Your Potential as a Personal Trainer
by Brandi Clark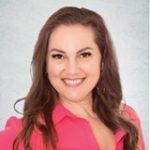 About the Author, Brandi Clark
Brandi Clark is a marketing and sales coach and mentor for fit pros helping them build the financially successful businesses of their dreams. With over 25 years in the fitness industry, she understands how quickly things change and evolve so she spends her time helping fitness professionals adapt so they don't get left behind. Her specialty is training others how to create content that connects with their audience so they can build a six-figure training business, making more money to help more people.

Lift Your Spirit with Dance
by Lexi Bulich
"Mental Wellness is Top Priority"- MINDBODY Business 2022 referring to Top Fitness Trends in 2022
"Supporting Improved Mental Health Through Fitness", Club Industry 2022
"New Mental Health Tools Now Available to All Fitness Centers"- Club Industry 2022
These are just a few of the recent headlines in fitness industry publications.  The post-pandemic mental health crisis is real and according to the World Health Organization, COVID-19 has triggered a 25% increase in the prevalence of anxiety and depression worldwide.  (As a scope of practice disclaimer, this article is in no way trying to provide medical advice.  We encourage anyone struggling with their mental health to seek a certified medical professional trained to help.) 
It is imperative for fitness facilities to add programs that take a more holistic approach to wellness, including physical, mental, and emotional offerings. One program, in particular, LaBlast® Dance Fitness, may be the perfect solution to help improve mental health.
If you're not familiar with LaBlast®, it is a dance fitness program based on all the ballroom dances you've seen on Dancing with Stars- Foxtrot, Quickstep, Jive, Salsa, Waltz & more.  It's partner-free, uses music from every genre and encourages "every body" to move their whole self physically, mentally, and emotionally.  LaBlast® can be done on land (Fitness, Line Dance & Chair) or in the pool (Splash) and can be adapted for every age and fitness level.
We've all been to fitness classes that are so complicated that no one can follow.  Likely, with that comes a lack of self-confidence, confusion, and feeling totally lost.  In LaBlast®, we use patterns of movement, not choreography.  A pattern is something that is repeated over and over again.  Simple, easy-to-follow patterns prevent overthinking, which allows our participants to get involved emotionally.  We've found that if we keep it simple, our participants feel accomplished and confident.  These feelings boost morale and self-esteem which, in turn, has a positive effect on your mental health.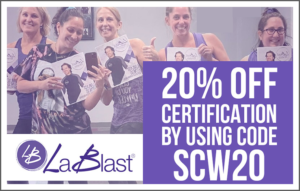 Movement is powerful.  According to a study published in JAMA Psychiatry, April 2022, adults that met the physical activity level of 2.5 hours/week of brisk walking experienced a 25% lower risk of depression than adults who did no physical activity.  Adults who completed half the recommended activity level had an 18% lower risk of depression.  LaBlast®'s unique movement philosophy is to move the whole body.  No 'steps', no 'arms', just whole-body movement from the inside out.  As a class participant moves layers of emotions begin to peel away and inhibitions start fading.  We encourage with phrases like "get involved," "let it go," and "get out of your head."  By using cues that evoke 'feeling' not 'doing' it helps our dancers tap into their souls and ultimately, lift their spirits. 
Music can also be a great mood booster.  According to the Global Council on Brain Health (GCBH), music has a positive effect on emotional well-being, including improving mood, decreasing anxiety, and managing stress.  In a 2020 study by AARP, adults who engage in listening to music are more likely to self-report their overall brain health and cognitive function as excellent or very good.  They are also reporting lower levels of anxiety and depression.  Music with lyrics often provokes emotion or shares a positive message.  For example, "I Feel Good" by Pitbull, "I Am Enough" by Daphne Willis, "Praying" by Kesha, and "It's Ok to Not Be Ok" by Marshmello/Demi Lovato… you get the gist.  In LaBlast, we choose music of all genres, eras, and artists with lyrics that reach deep inside your participants and make them 'feel' something they may not have experienced in a while.
Overall wellness, mental, physical, and emotional, is more important now than ever.  The mind makes decisions (thinking), the physical body executes (doing), and the emotional self, experiences (feeling). It's the ambiance that you create in your fitness program that will make a difference in the mental health of those in your classes and keep them coming back week after week.
Interested in experiencing the LaBlast® solution?  Join us at Dallas MANIA®, August 25-27 for in-person, toe-to-toe dance sessions.  Can't come to a live event, then check us out online, at www.lablastfitness.com.  You won't believe how much better you will feel, smile, and relieve stress. Hope to dance with you soon.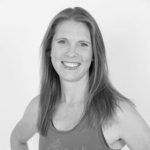 About the Author: Lexi Bulich
Lexi Bulich has 20 years of fitness industry experience in leadership and instruction.  For 12 years, she was the Regional Studio Fitness & Pilates Manager for the Colorado Athletic Clubs in Denver & Boulder, Colorado.  Most recently, Lexi is the Fitness Coordinator for the City of Lafayette, overseeing both Group Fitness and Personal Training.  Her true passion is dance fitness, and she is honored to share her passion as a LaBlast® Dance Fitness Master Trainer.  When not dancing, Lexi can be found teaching a variety of other fitness formats, including indoor cycling, and spending time keeping up with her boys, Chad, Callen & Chase.

The 4-D Framework for Growing Your Personal Training Business
Is owning a full-time personal training business one of your biggest dreams? This type of business is all about helping others, establishing a strong brand, and growing clientele. But, let's be honest, struggling to attract enough clients can "kill" much of the excitement. You started your own business because of a genuine desire to change lives, but after months (or years) of struggling to grow, you may be wondering if you'll always just be "chasing the dream."
I founded my company, Digg Deep Fitness & Nutrition, in 2012, and just celebrated 10 years as a full-time business. So many personal trainers stay in "side hustle" or "hobby-mode" while truly wanting to work full-time in their own business. I grew my business to full-time just one year after launching by using some key strategies I call the 4-D Framework.  Now, as a Fitness Business Coach, I want to share my 4-D framework e to help you successfully grow a thriving business.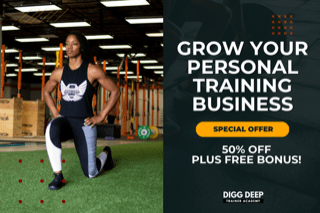 DEFINE Your Ideal Client
Do you know WHO your ideal client is? Better yet, do you know WHERE to find them? If you don't know the answer to either of these questions, this is where I recommend starting.
Decide who you want to help and the specific goals you want to focus on. Think about the type of clients you'd love to train and the types of results you'd love to specialize in. The more specific you can get, the easier it will be to determine where your ideal clients are so you can market directly to them. Plus, defining your ideal client helps you to tailor your services to them. This can lead to better results and higher client satisfaction, which keeps more clients coming through the door!
DESIGN Your Signature Program
What makes you stand out from any other trainer? YOU! You are unique and different from anyone that has ever existed. And THAT is your selling point. Identify what sets you apart.  How does your unique approach benefit your client in a way that separates you from the next trainer?
One of the easiest ways to distinguish yourself in the market is to design a signature program, system, or framework that is only available through YOU!  Think about the method you've used to help your clients reach specific goals. Give it a name or acronym. When you market your company, reference your signature program/method and directly relate it to  the transformations your clients achieve.
Don't overthink this! It doesn't have to be complicated. Just think about what you provide, how it benefits the client, and your one-of-a-kind approach to helping them reach their goals. This will help you stand out.
DELIVER Clear Marketing Messages
This is THE most important tip out of the four. You can know who you want to train, and you can have the best program, but if you can't clearly tell people how it will help them, you will not effectively grow your business.
First, you must understand the current struggles, challenges, and goals of your potential clients. Again, the more specific you can get, the better. Do they want to lose weight to get off their medications? Do they want more energy to keep up with their kids? Do they want to look better in their favorite clothes? Do they want more confidence at their job? What exactly do they want to achieve and why?
Think about your past and current clients and why they REALLY want to achieve their goals. Those specific reasons are part of your marketing messages. Clearly communicate those messages to attract and engage your ideal clients. Help them realize you understand their exact struggles and can offer solutions to their challenges. Be sure to share success stories of clients you've worked with who have overcome similar issues.  This will help validate the effectiveness of your program.
DEVELOP a Marketing Plan
Okay, so I know I said the previous tip was the most important, but this one is actually more important than the last tip. Why? Because growing a business is about CONSISTENCY! Isn't that the "cheat code" for achieving any goal? Just ask your clients! Unfortunately, business owners often allow feelings of discouragement and disappointment to sidetrack their marketing efforts. Be consistent anyway!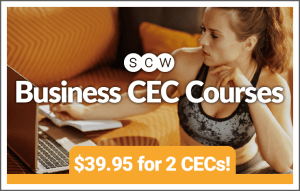 Once you have figured out who you're talking to, what you're offering, and why it is the best solution for their results, now determine when, where, and how you're going to market it. Pull all the pieces together to develop a marketing plan. This helps you set specific goals, define strategies, and create a schedule for consistent execution. Decide your main promotional sources. Will you be using social media, blog posts, emails, and/or videos? Will you be marketing in-person through complementary businesses, organizations, local events, and/or expos? Get very detailed.  Create a content calendar to plan and schedule content in advance to maintain consistency with social media, email marketing, and other platforms.
After implementing your plan, routinely track and analyze your results. Every month, evaluate what's working and what's not. Then, make tweaks to get better results for the next month.
I know we only touched on four tips for growing a full-time personal training business: knowing who your ideal client is, setting yourself apart from other trainers, and consistently marketing and promoting your business with clear messaging. Attracting enough clients to have a successful business is an ongoing process that will require focus and commitment, even during times of discouragement and setbacks. Remember, people need you. Keep showing up. Keep being seen. And keep remembering your WHY! There is someone waiting to discover who you are!
I'd love to meet you.  Join me at Midwest MANIA®, September 29 – October 1, for my personally created lecture, Signature Sauce for Six-Figure Success.  Can't make it to Chicago? Learn more about how Digg Deep Trainer Academy can assist with growing your personal training company and visit diggdeeptraineracademy.com.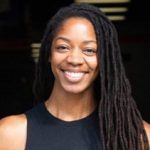 About the Author: Joy Diggs, MS, CPT, RD, LD
Joy is a Houston-based personal trainer, registered dietitian, and owner of Digg Deep Fitness & Nutrition and Digg Deep Trainer Academy. With over 15 years of experience in the industry, she holds a B.A. in Exercise and Sport Science, an M.S in Nutrition, and numerous certifications through NASM. Joy is a passionate business coach, helping personal trainers and fitness professionals build authentic brands and grow impactful and profitable businesses. Joy challenges those around her to dream big, push through comfort zones, and live with intention.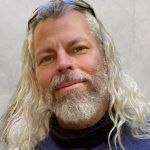 About the Author: Jeff Switalski
In 2003 Jeff started his training in NASCAR for Motor Racing Outreach. He spent the next 7 years honing his craft, working with weight loss, functional training, and triathlon training clients. Jeff opened two Crossfit Gyms in 2011 & 2013. During this time, he also spent 12 years training & coaching the Special Olympic Powerlifting Team. In 2017, Jeff had both knees replaced and hiked the AT. In 2019 he opened an intimate studio where he facilitates in-depth training on clients' bodies, minds, and hearts.

Are all calories created equal?
Your gut microbes don't think so
by Anahad O'Connor
Courtesy of  Washington Post

For years scientists have believed that when it comes to weight gain, all calories are created equal.
But an intriguing new study, published in the journal Nature Communications, suggests that's not true. The body appears to react differently to calories ingested from high-fiber whole foods vs. ultra-processed junk foods.
The reason? Cheap processed foods are more quickly absorbed in your upper gastrointestinal tract, which means more calories for your body and fewer for your gut microbiome, which is located near the end of your digestive tract. But when we eat high-fiber foods, they aren't absorbed as easily, so they make the full journey down your digestive tract to your large intestine, where the trillions of bacteria that make up your gut microbiome are waiting.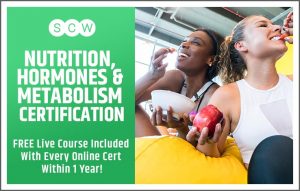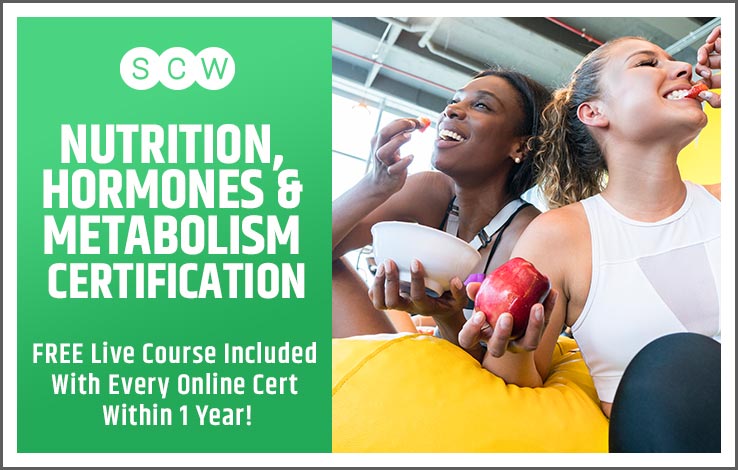 By eating a fiber-rich diet, you are not just feeding yourself, but also your intestinal microbes, which, the new research shows, effectively reduces your calorie intake.
The study reveals that inside all of us, our gut microbes are in a tug of war with our bodies for calories, said Karen D. Corbin, an investigator at the AdventHealth Translational Research Institute of Metabolism and Diabetes in Orlando and the lead author of the study.
"On a Western diet that doesn't feed the microbes very much, almost all the energy goes to us and very little goes to the microbes," Corbin said. "We don't give the microbes any opportunity to utilize the calories we ate because we use them all. We pull the rope all the way to one end."
Keeping your gut microbes happy
Corbin and her colleagues wanted to understand how the gut microbiome might be involved in regulating weight and metabolic health, so they designed a clinical trial that was small but rigorous.
They recruited 17 healthy men and women and compared what happened when they were fed a fiber-rich diet vs. a diet of highly processed foods. The researchers provided the participants all of their meals and had them follow each diet for 22 days.
For half of their time on each diet, the participants lived in a metabolic ward, where researchers tracked every calorie they ate and controlled their physical activity levels. They also spent six days during each diet phase in a tiny, airtight room called a metabolic chamber. This allowed the scientists to determine exactly how many calories the participants burned. The researchers collected bowel movements and used special techniques to analyze things like the amount of energy and bacteria in their feces.
The two diets were polar opposites. One, called the Western diet, contained many highly processed foods typical of what the average American eats — foods like crispy puffed rice cereal, white bread, American cheese, ground beef, cheese puffs, vanilla wafers, cold cuts and other processed meats, and sugary snacks and fruit juices.
The other diet was called the "microbiome enhancer diet," and it was designed so as much nourishing food as possible would reach the gut microbiota. When we eat fiber, our gut microbes thrive on it and break it down through a process called fermentation. This produces a lot of healthy byproducts, such as short-chain fatty acids, which are good for our metabolic health.
In the study, the microbiome enhancer diet contained many foods that have a special type of fiber called resistant starch, found in things like oats, beans, lentils, chickpeas, brown rice, quinoa and other whole grains. The diet also includes many nuts, fruits and vegetables.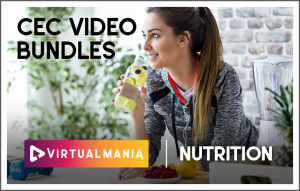 To prevent food from being absorbed too quickly and to maximize the amount of food that would reach the microbes in the large intestine, the researchers avoided foods that were processed, ground or refined. The participants were given whole nuts, for example, instead of nut butter, and fed chunks of steak instead of ground beef. The meals were designed to minimize highly processed foods.
The two diets provided each participant with the same amount of calories and similar amounts of protein, fat and carbohydrates.
"They had the same calories, but one would go down to the colon and feed the microbes, and the other one is completely digested and given to us," said Steven R. Smith, a co-senior author of the study and the chief scientific officer at AdventHealth. "The microbiome enhancer diet was really designed to make your gut microbiota happy."
Finding lost calories in poop
The scientists found that the participants absorbed significantly fewer calories on the fiber-rich diet compared to the processed diet. On average, they lost 217 calories a day on the fiber-rich diet, about 116 more calories than they lost on the processed-food diet.
But there was a wide range: Some participants lost nearly 400 calories a day on the fiber-rich diet. These lost calories showed up in their stool in several ways. The participants had more undigested food in their feces for instance. But they also had significantly more bacterial "biomass" and short-chain fatty acids in their stool — a sign that their gut microbes were busy multiplying and fermenting.
"It takes energy to make bacteria," Corbin said. "So, instead of the energy going to us, it's going to expand this community, and we know that because in their poop the biomass went up by about eight and a half times."
This created a lot of benefits for the participants. On the fiber-rich diet, they had higher circulating levels of short-chain fatty acids and increased levels of hormones such as GLP-1, which promotes satiety. (The new popular diabetes and weight loss drugs, Ozempic and Wegovy, work by mimicking the action of GLP-1.)
The participants lost slightly more weight and body fat on the fiber-rich diet. Yet despite absorbing fewer daily calories, they did not show any signs of increased hunger.
Daniel Drucker, an endocrinologist and professor of medicine at the University of Toronto, called the study "very rigorous, careful and well done." He said the finding that a high-fiber diet is good for you was not surprising, but that the study sheds light on some of the mechanisms that explain why.
He called the research an interesting "proof of concept," but he said more research was needed to see whether the findings might apply not just to healthy young adults but to older adults and people with metabolic diseases.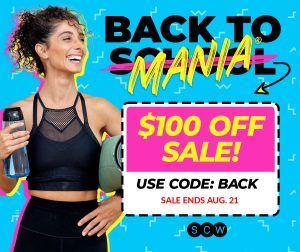 "These were healthy people studied in a controlled environment," he said. "Would we see the same quantitative and favorable changes in a population of people in the real world with obesity and heart disease and diabetes? That's a difficult study to do."
Cutting back on processed foods
Many studies have suggested the gut microbiome plays a role in our weight and body composition. Scientists have found that people with obesity, for example, have less bacterial diversity in their guts and other differences in their microbiomes compared to lean people.
Sean Gibbons, a microbiome specialist and assistant professor at the Institute for Systems Biology in Seattle, said the new study was striking because it indicates that people could lose weight and body fat simply by switching to a diet that targets their gut microbiomes, even without exercising more or cutting back on calories.
Gibbons, who was not involved in the new study, said it confirms what he has seen in his own research: That a diet that increases the growth and activity of your gut microbes "is a net positive for being metabolically healthy and losing weight."
"Globally, a lot of people are transitioning more and more to processed foods," he said. "That's not great for our microbiomes or for our metabolic health."
Please find the original article HERE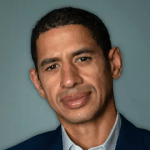 About the Author: Anahad O'Connor
Anahad O'Connor is a health columnist who writes about food and nutrition for The Washington Post's Well+Being desk. Anahad joined The Post in 2022. Before that he was a staff reporter for the New York Times, where he spent two decades covering health and science. Anahad also spent time on the Times's metro, politics and breaking news desks. Anahad began his journalism career at the New York Times after graduating from Yale University, where he earned his degree in psychology, with a focus on neuroscience. Anahad started a popular weekly science column and regularly writes about the food industry's hidden influence on scientific research. He was a staff reporter on the Times's well desk, where he wrote about nutrition, sleep and behavioral health, among other topics. In 2018, Anahad was part of a team that won an award from the Association of Health Care Journalists for the groundbreaking investigative series "Planet Fat," which examined the food industry's role in the global spread of obesity. Anahad has written four books, including two bestsellers, "Never Shower in a Thunderstorm" and "The 10 Things You Need to Eat." He was born and raised in New York City and now resides in the Bay Area with his wife, Tiseme, a women's rights lawyer, and their two children. Anahad enjoys exercising, cooking, reading and spending time with his family.
Honors and Awards: 
Association of Health Care Journalists, Public Health Award

Macronutrients: The Key to Survival
Part 2: Proteins
As Fitness Professionals, we all learned the basics to nutrition in our certification courses, but there is so much more to understand in order to help our clients and members thrive.  Amber Toole, SCW Educator and ACE Certified Personal Trainer, has devoted the time in this mini-series of articles, to explain the nutritional keys to human survival.
There are four Macronutrients that we, as humans, need to survive: Protein, Fat, Carbohydrates, and Water. In this string of education, we will cover each of these building blocks and discuss why we need them, along with ways to coach your clients to balance them properly in their diet.
PROTEINS
Continuing our Macronutrients series, this month our focus is on Protein. It is one of the essential macronutrients we need in our diet and is considered the building block of the body. Protein has many functions within our bodies – from helping to produce hormones and enzymes, repairing muscles and tissues, creating hemoglobin, and even as an energy source – it is a MAJOR PLAYER internally! There are many needs and functions of the body that include protein.
This macronutrient is especially noteworthy for people who exercise and want to stay strong and maintain (or grow!) muscle mass. Research has shown that for athletes, a range of 1.2g – 1.7g per kilogram of body weight is needed for peak performance. General population recommendations from the RDA for protein are 10% – 35% total daily calories. That is quite a range. For the majority of your clientele, staying within these guidelines will help you to coach properly and within your scope of practice. If your client has a goal of getting stronger, maintaining or increasing muscle mass, and/or losing weight, then protein intake closer to the higher percentage can be helpful.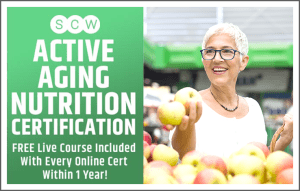 There are multiple studies that demonstrate an increase in protein intake along with strength training does help to stimulate muscle protein synthesis. Muscle protein synthesis in basic terms is the process of creating new muscle. Since muscle mass loss occurs as we age (sarcopenia), this is something that Fitness Professionals can help clients focus on as a goal to potentially provide a longer, higher quality life.
Getting more protein into the diet is easy through lean protein sources, protein powder supplements, and incorporating foods that have some protein in them as snacks and side dishes.
Research has shown that animal-based protein sources are highly digestible and absorbed, much more when compared to plant-based sources. Animals provide a complete source of protein, including all of the essential amino acids that the body needs. These are amino acids the body cannot create and must be consumed for survival. Plant proteins lack one or more of essential amino acids, therefore they are not considered complete proteins. They must be combined in order to supply the body with all 8 essential amino acids. Research also shows that a much larger amount of plant-based proteins must be eaten compared to animal-based proteins when trying to increase protein intake. It is important to note that a diet filled with a variety of both animal and plant proteins is great for the body and helps strengthen the gut microbiome.
Lean protein from sources that don't have a lot of fat are going to come from animals such as  chicken, turkey, most fish, seafood, lean cuts of pork (like pork loin and pork chops) and egg whites. Egg whites have been touted as the perfect protein, and for good reason! They rank high on the bioavailability scale. Choosing to have a lean protein that provides 25g – 30g of protein at each meal is a good place to start when trying to increase protein intake.
What about animal sources that are not lean? Beef ranks high on the protein bioavailability scale, but it also is a source of saturated fat. This is one type of fats we want to consume less of in our diet. Dairy also falls into this category. One way to include dairy protein is to choose products that are lower in fat. Higher fat meats may be a choice for some people and can be an option. However, keeping the servings of the higher fat meats and dairy to a minimal amount and focusing more on the lean protein might have better health outcomes for the general population.
Adding in plants that contain some protein helps raise the total intake of protein in the diet. Soybeans are considered a complete protein with a high concentration of BCAA (Branch Chain Amino Acids) and may be a great source for those who want to lower their intake of animal proteins. Another choice for snacking or additions to meals is nuts and seeds. They are actually heart healthy fat with just a little protein. Serving size is very important when consuming these plant products as they are highly caloric since they offer mostly fat. Quinoa, a whole grain, offers a bit more protein. It is first a source of carbohydrate, with some protein built in. It also provides fiber and other important minerals. Perfect choice as a side dish and due to its bland flavor does well when paired with just about anything! Other grains like kamut, teff, oatmeal, and wild rice are sources of carbohydrates that contain some protein, too. Lentils are one of many legumes to choose from and another plant-based carbohydrate that offers protein.
It can be a bit challenging at first to increase protein intake. And although whole food is a better choice, we can use protein powder as a convenience to help up the intake. Whey protein is an excellent source of protein and can be added to foods – like yogurt and oatmeal – or blended up with fruits and vegetables to make a wholesome shake that's perfect for post workout or as a quick protein source on the go. Soy or pea protein can be an option for those who are not interested in consuming whey protein.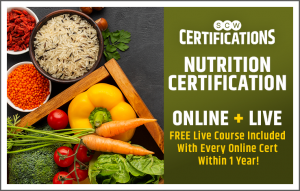 As stated above, eating a wide variety of foods in one's diet provides a greater number of vitamins and minerals. It also helps improve the gut microbiome and it can help to keep healthy food interesting instead of bland and boring. Striving to get about 25g – 30g of protein at each meal and then having some in snacks will help build and maintain muscle, create a more satiated feeling after eating and stabilize blood sugar.
If you enjoyed this tidbit of Macronutrient education, join me, along with Sohailla Digsby, RDN, Melissa Layne, MEd, Dr. Ed Laskowski, MD, Dr. Julie Zuleger, PhD, and Amanda Fearheiley, RDN at SCW Dallas MANIA®, August 25-27 at the Westin Galleria Dallas, for more than a dozen sessions devoted to bettering and improving the health and wellness of your clients and members, as well as over 150 workshops and lectures covering information for all realms of fitness.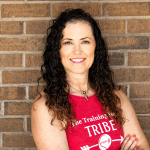 About the Author: Amber Toole
Amber Toole is an ACE Certified Personal Trainer with a Bachelor of Science degree in Physical Education and Health from Georgia Southern University. She has 30 years of experience in the Fitness Industry and loves to share her expertise with other Fitness Professionals. It is her life's mission to spread the truth about fitness and nutrition through education. She is the owner of The Training Toole – a Fitness and Nutrition Studio in Ocala, Florida, an SCW Educator and Fit Pro Mentor.

Looking for a New Job? SCW Can Help!
Facilities need you! Whether it's Teachers, Trainers, Directors, or Managers, SCW's new FREE JOB BOARD is supporting the industry's need for qualified fitness pros.
We post openings in all three of our monthly e-newsletters: Spotlite, Health & Fitness Business News, and Tidal Waves which are emailed out to tens of thousands of fitness professionals teaching and training in all formats along with managers and directors at all fitness facilities: big box, gyms, boutique, studios, not for profits and independent centers. 
Fitness Specialist
Brooksby Village Fitness & Aquatic Center – Peabody, MA
Unique opportunity to do both personal training and group exercise with a senior demographic. Wonderful work-life balance, benefits, holidays and vacation time are offered. Come work with a great team where you can motivate and keep the senior age demographic living independently and healthy!
Group Exercise Instructor
Woman's Center for Wellness – Baton Rouge, LA
Candidate will instruct fitness classes, such as Yoga, Indoor Cycling, Aqua, Mat Pilates, Zumba, strength training, etc.
Candidate must have group exercise certification, professional liability insurance and CPR/AED required; specialty certification in Yoga, Indoor Cycling, Aqua, REFIT, HIIT, Mat Pilates, Zumba, strength training and/or circuit preferred.
Fitness Specialist
Brooksby Village – Peabody, MA
Create an appropriate exercise program, unique to the clients abilities and goals for both 1-1 and group personal training.
Knowledge of basic water chemistry testing for aquatic center and/or teaching aquatic classes.
Developing exciting group exercise classes in a safe and engaging environment.
Fitness Coordinator
Georgia Southern University – Statesboro, GA
This position develops and supervises a comprehensive group fitness program, to include small group training, and related special events.
Assistant Director, Fitness
Leonard J. Kaplan Center for Wellness – UNC Greensboro
The Assistant Director, Fitness is responsible for the overall design, management, and implementation of a comprehensive fitness program for the students, faculty, staff and UNC Greensboro community. This includes leadership of two professional positions and a graduate assistant as well as student employees.
Club Leader 
Element3 Health – Chicago Heights, IL
Element 3 Health is looking for a skilled club leader to lead a club for older adults. Theses clubs include fitness, yoga, dance, and arts and crafts. This, is a unique opportunity to teach an in-person session, to actively train older adults and be responsible for your own club.
Exercise Physiologist
Woman's Center for Wellness – Baton Rouge, LA
Conducts 1-on-1 and group training exercise sessions with cancer survivors, bone health sufferers, and other related diagnoses. Other duties include exercise testing and evaluation, and the development of appropriate exercise programs. Performs other duties assigned by department management. Must be knowledgeable of exercise standards and guidelines established by the ACSM.

We're always looking for great content highlighting the newest things in the world of fitness. Please submit your article directly to
[email protected]
for immediate consideration!
Give us your feedback on what interests you, and maybe YOU will make it in the SCW Spotlite!
Upcoming MANIA Conventions
Upcoming VIRTUAL ONLY Conventions