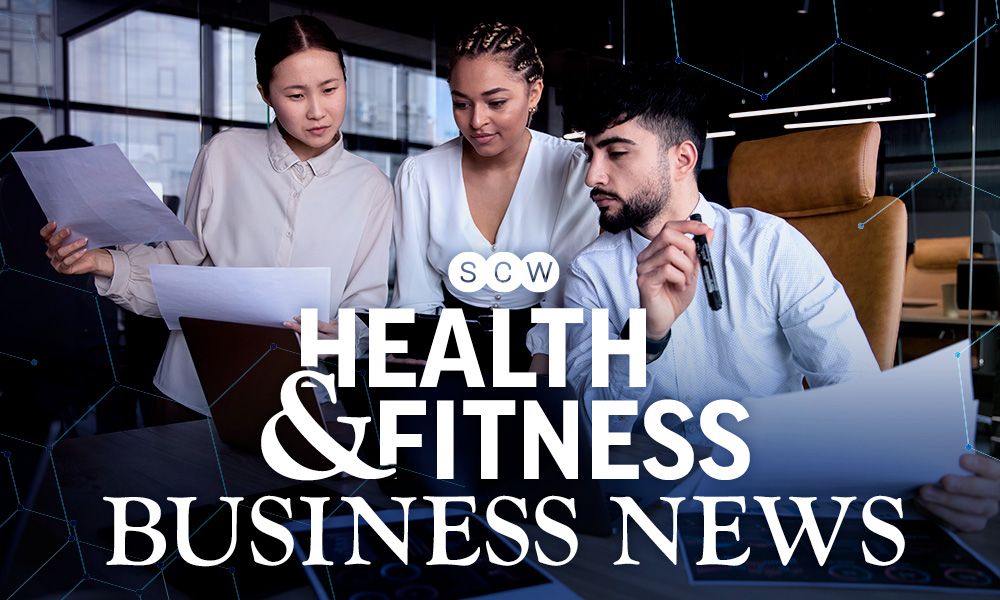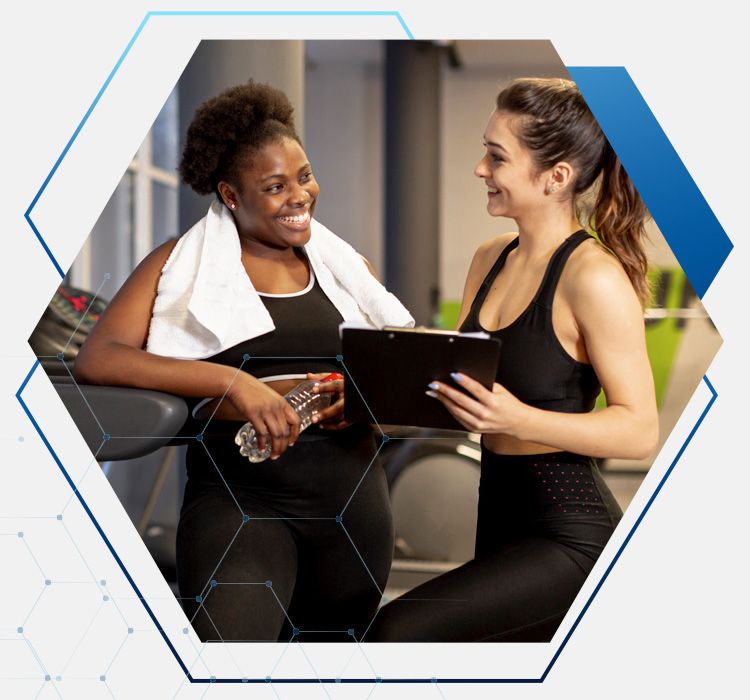 If Plan "A" Failed in 2023, Try Plan "B" in 2024
By Bob Esquerre
Club/Studio Owners, Managers, and Entrepreneurial FitPros have all started the process of building 2024 Business Plans in Q3-2023. If you are comfortable with your 2024 Plan "A"—Great! If you aren't comfortable with your 2023 outcomes and would like to consider some other planning ideas, we would like our Fitness & Wellness Stakeholders to review and consider our 2024 PLAN "B" recommendations included here. These are not all inclusive because of space limitations but they are starting points to consider.
OUR 2024 PLAN "B" ASSUMPTIONS
These are planning assumptions, as a minimum, being used in developing our 2024 Business Service Model Recommendations:
1) We must create and manage a "Customer-Centric" sense-of-community.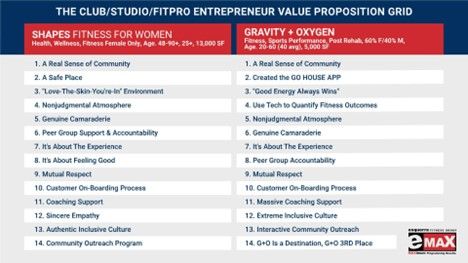 The above sample Value Proposition Grid represents why members of our Target Markets should join customer-centric communities, stay in our communities, and refer their friends, family members and work colleagues to join our communities. You will see two different facilities with two different target market demographics. While there is a slight overlap in values, there is also a distinction that is driven by their different target demographics and the services that they provide. That's OK. All these values come to life when their distinct programs are delivered by their FitPros.
Our values will continue to evolve over time & reinforce our Brand.
2) In order to support, reinforce and expand our "sense-of-community" & associated value propositions, we must incorporate Emotional Intelligence (EI) Training into our In-Service Staff Training process for Management & Non-Management Employees. As we all know, the success of implementing EI into our skill sets means that each employee must first deal with our own personal EI issues before we can use EI to support our customers. EI is a great double-edged process that can support, if done properly, staff growth and customer growth. Everyone wins as we successfully create, manage & deliver great customer-centric experiences.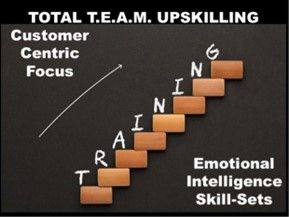 3) An additional upside for completing EI Training means that our T.E.A.M.s can incorporate coaching skills throughout our customer-centric community. Good coaches possess a variety of characteristics and qualities that enable them to effectively help individuals or teams achieve their goals and maximize their potential. Some of those characteristics of a good coach that would support our customer-centric community include, as a minimum, the following skills:
Active Listening
Empathy
Adaptability
Accountability
Goal Oriented
Self-Awareness
Motivator
Resiliency
Constructive Feedback
Positive Reinforcement
Effective Communicator
Problem Solving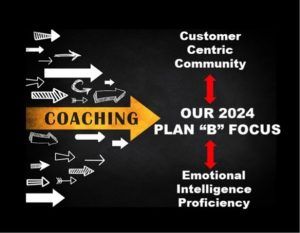 4) We will focus on recruiting and/or training-up a new group of Fitness Professionals who will have the best blended skills sets of Personal Trainers & GroupEx Instructors. We call this Upskilled & Reskilled Group of FitPros, Hybrid Fitness Professionals. This really isn't a new FitPro Group. We (including myself) have been providing comprehensive services to customers for more than 20+ years globally. Because of our blended training backgrounds, we already have a customer-centric mind-set that is embedded with EI & Coaching Skills.
5) We will update/expand the job descriptions of our Hybrid Fitness Professionals so that they can support our branded & upgraded On-Boarding & Retention Management Processes in addition to providing traditional GroupEx Classes & Personal Training Services.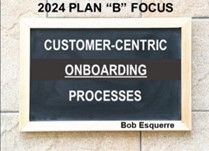 Our Hybrid FitPros will work with our Sales T.E.A.M.s, once they are trained to deliver relationship selling, to create value-added relationships with our Customers. This process will include creating Short-Term, Mid-Term, & Long-Term programming/activity goals that will meet the initial goals of each new Customer. These goals will evolve over time as each new Customer gets more involved with our programs and more integrated into our customer-centric community. We would like to point out that these Hybrid FitPros will also cross-promote each other's services during the Onboarding Process as well. We will use technology to facilitate the management of this process.
6) Create Omnichannel Service & Programming Options (both live & virtual) that will develop, if managed properly, an incentive-based income opportunity that will facilitate the recruitment & retention of Hybrid FitPros; that will create additional income opportunities that will support business growth (both gross & net income) in 2024 for Clubs/Studios; and will provide additional but flexible customer-centric programming options that may be better suited for some customers.
Success in implementing Omnichannel Programming Options is based on the following assumptions: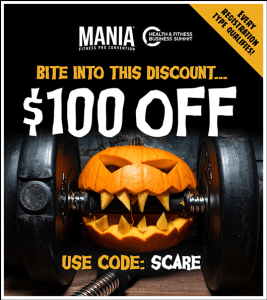 Our Hybrid FitPros will create & manage our Customer-Centric On-Boarding Process.
Because of their Upskilled & Reskilled Training, our Hybrid FitPros will be able to deliver each of these Programming Options, both Live & Virtual.
Each of our Programs will "bring-to-life" our Value Propositions.
Our Hybrid FitPros will embrace the potential to make more income for each program that they deliver; and
Our Hybrid FitPro retention rate will increase because they will have a better opportunity to grow their businesses and increase their income.
Whether you are happy with your "Plan A" or intrigued by our "Plan B", your business is bound to react based on your preparation and organization in the coming year.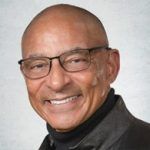 About the Author: Bob Esquerre, MA, NSCA-CPT
Bob is recognized by IHRSA as a subject-matter-expert in personal training. After his tour as the corporate fitness director at Equinox Fitness in New York City, Bob, holding a double master's degree in business & economics, became known as "The Green Thumb" because of his ability to consistently create net income profits for clubs, studios, and fitness professionals nationally and globally.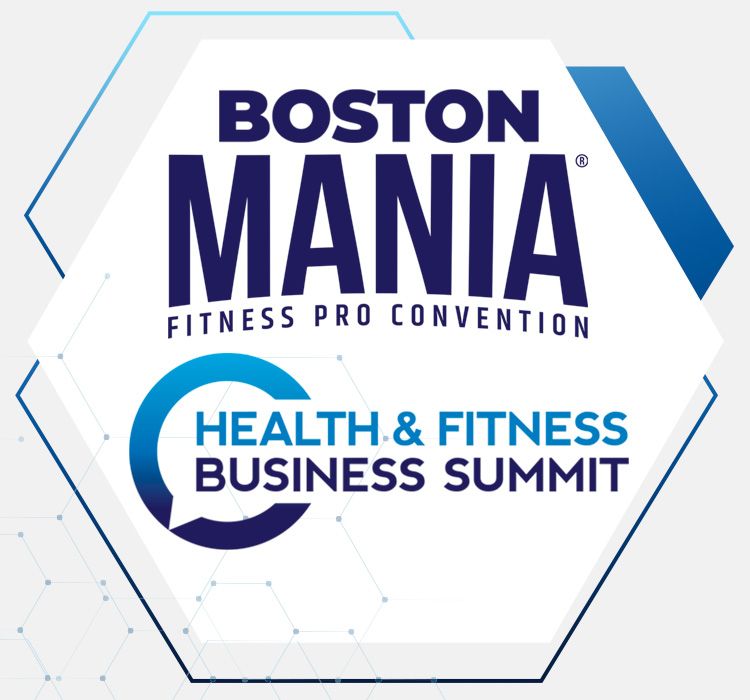 Boston Health & Fitness Business Summit

Don't miss your last opportunity of 2023 to move your business into a more profitable future, Boston MANIA®, November 3-5 at the DoubleTree by Hilton Northshore.  Attend 32 Business sessions focused on 40 hours of Sales, Marketing, Social Media, Retention, Education, and so much more.  Save $100 on your registration with code SCARE.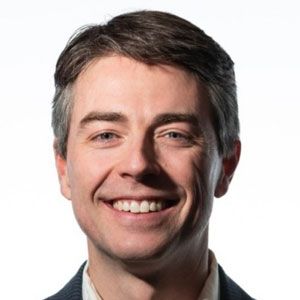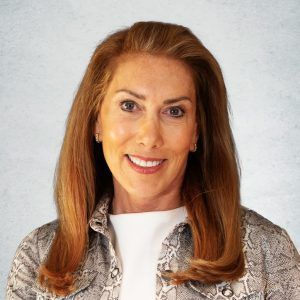 Join fitness industry icon Mark Harrington Jr, President of Healthworks Fitness, GymIt and Republic Fitness for a fireside chat. Mark has been instrumental in the company's growth, which today includes more than 25,000 members and 500 plus employees. Dedicated to innovation, team development, and holistic well-being, Mark explores how to grow your team, enhance your member experience and effectively use data. Come with plenty of questions to grow your business and expand your influence with this generous leader in fitness and wellness.

Mark Harrington Jr. is a dynamic executive with a proven record in fitness and IT consulting. As President of Healthworks Fitness, Republic Fitness, and GymIt, he drives growth by blending technology and vision. Co-founder of First Fitness Management, he's committed to community health through Healthworks Community Fitness. Mark's leadership serves thousands of members and employs hundreds of fitness professionals, reflecting his dedication to innovation, team development, and holistic well-being.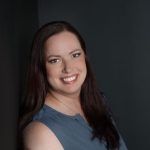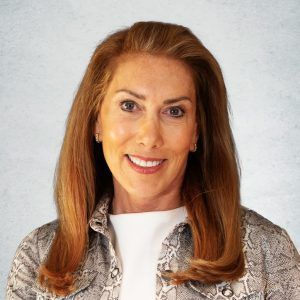 For everyone who is in the fitness industry, you NEED to protect yourself from unexpected events that may cause devastation to yourself, your family, and your business. Join Miriam Ball, Chief Insurance Officer at Alternative Balance, and Sara Kooperman, JD, a licensed attorney, for a candid and insightful conversation on what to watch out for as a Group Instructor, Personal Trainer and Business Owner and Manager.
Want more? Check out Alternative Balance HERE.


Miriam Ball is the CIO and a licensed property & casualty broker at Alternative Balance LLC. An expert and industry icon, she specializes in developing insurance programs for the health, beauty, and wellness industries. Over the past 20 years, Miriam has been dedicated to developing easy-to-understand policy forms and simple website systems for insureds across the United States. Miriam is also a freelance writer and editor. Based in New Hampshire, Miriam enjoys visiting the ocean, gardening, and traveling to new places.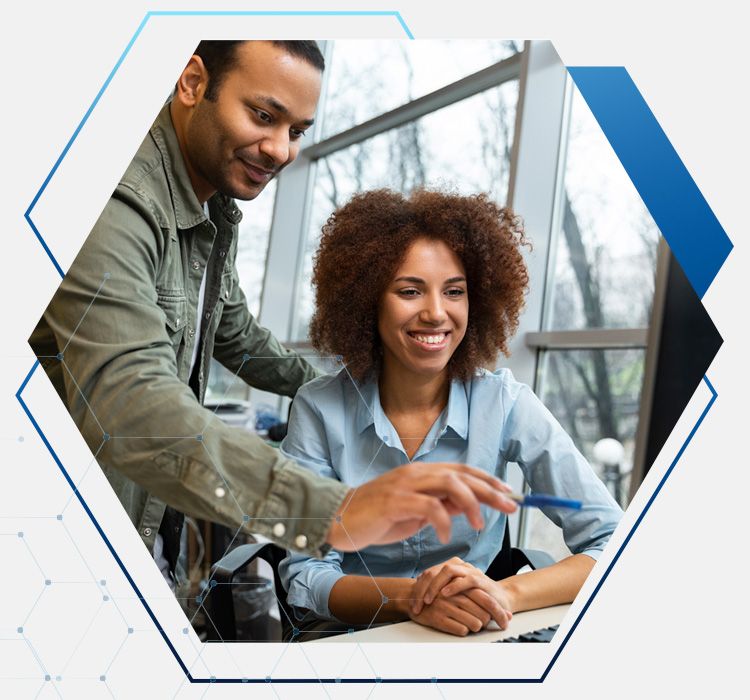 How to Choose the Right Booking Software for Your Fitness Studio
By Nick Dennis
As a fitness studio owner, simultaneously managing multiple areas of your business is crucial for long-term success. Aside from the modalities you offer and your location, one of the most impactful decisions you make will be the booking software you choose. With multiple available options, selecting a software solution that aligns with your needs and meets your specific requirements is essential. There is no perfect, one-size-fits-all software. Instead, we'll explore the key considerations and questions you should ask to choose the right booking software for your fitness studio.
For a high level view of the industry, head over to this page where we break down some of these factors mentioned.
To dive into each aspect of what to look for in a booking software, keep reading!
Location Availability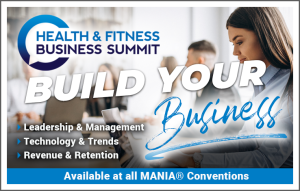 The first question you should ask when considering a booking software is whether it's designed for your area. Are you in the United States? Australia? Canada? Before diving into features and customizations, ensure the software you're considering is available and functions regularly with your country's currency and business policies. Remember the exchange rate when considering your software budget if you are outside the United States.
Fitness Modality-Specific Design
Is your potential software specifically designed for your boutique fitness modality? Different fitness and wellness studios have unique requirements, such as class structures, scheduling, and pricing models. Verify that the software you choose caters to what you offer, whether privates, group classes, yoga, cycling, wellness, or any other specialty.
Key Features and Functionalities
Next, consider the key features and functionalities offered by the booking software. Look for essential capabilities such as online class scheduling, membership management, and client registration experience. The software should be user-friendly and simplify the scheduling process to make changes, like a last-minute cancellation, quickly. Additional features like waitlist control, recurring class setup, and automatic cancellation policies can significantly enhance your studio's efficiency and customer satisfaction.
Depending on your specific business, you may need certain functionality that a neighboring studio down the street does not. Are you purely brick-and-mortar, virtual, or do you offer hybrid services, including on-demand classes? Check with your top software choices to ensure they support your business's foundational requirements.
User-Friendliness and Ease of Use
The booking software should be intuitive and user-friendly for both you as the studio owner and your clients. A complex and difficult-to-navigate interface can lead to frustration and may deter clients from booking classes. Prioritize software solutions that offer a streamlined and straightforward user experience, allowing clients to easily browse class schedules, book classes, and manage their accounts.
Comprehensive Reporting and Analytics
Efficient data management and analysis are paramount to making informed business decisions. Ask the software representative to show you the available reports and walk you through their features so you can determine how intuitive the reporting is. Look for comprehensive analytics on sales, attendance, total members, retention rates, autopay, and intro offer conversions. Plus, use your demo time to ask yourself, is the dashboard easy to understand? Are the graphs or charts helpful? Does it show you all the metrics you need to operate without digging through pages and tabs? You cannot run your business with sub-par reports, so take your time and ask questions as you demo the report features.
Marketing and Promotional Features
If you're like most studio owners, a large portion of your to-do list will involve marketing duties. There are two options for booking software marketing capabilities. Depending on your studio and preferences, you'll either prefer an all-in-one booking and marketing platform or a software with a robust list of integrations and partners. Both options should include basic automated communication tools like class reminders, notifications, and personalized emails.
If you opt for a platform with a marketing component, look for SMS and branded customizable campaign capabilities. If your potential software does not include marketing, it should integrate with multiple expert third-party systems or tools, such as email marketing platforms or customer relationship management (CRM) software, to support your marketing efforts.
There are pros and cons to both comprehensive marketing software options and integrated options. Sometimes it's best to choose the software that focuses exclusively on booking capabilities and outsources the marketing to companies specializing in it. Consider a separate trial with any integrations or partners before you commit to a software. Many studio owners appreciate the simplicity of a comprehensive platform but test-drive the marketing suite during your demo to ensure it fulfills its promises and fits your needs.
Pricing Structure and Associated Costs
Booking software can make up a large part of your operations budget. Before signing a contract, read carefully to understand all the costs you're agreeing to. Inquire about any setup or transaction fees associated with the switching or startup. Some software providers charge a flat monthly fee, while others may have a tiered pricing structure based on the size of your studio or the features you choose. It's not uncommon for a studio owner to settle on a platform's top-tier option during the demo and later realize that version is out of their budget. Avoid surprises by asking about the merchant fees and credit card transaction costs, and try to negotiate your rate. What are the contract terms, and are you locked into your price? Evaluate the cost-effectiveness of the software and consider the long-term implications on your business finances.
Reliable Customer Support and Training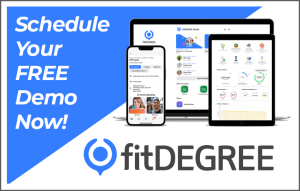 Like most third-party programs, reliable customer support and training resources are invaluable to your business and peace of mind. Verify that the software offers dedicated customer support channels, including email, phone, or live chat, to address any technical issues or inquiries promptly. What are their average response times? Research other users' experiences by looking up platform Facebook groups or online forums. Additionally, inquire about the availability of training resources, such as documentation, tutorials, or webinars, to ensure a smooth onboarding process and ongoing support for you and your staff.
Scalability and Future Growth
When choosing a booking software, consider your long-term goals and the platform's scalability. Your fitness studio will grow, and you want software that can accommodate your expanding studio's needs. Do you have plans to open multiple locations or franchise? Even if you're currently a brand-new solopreneur, think about your five-year plan. If you plan to expand, ensure that the software can handle your future studio needs so you can grow without complicated software changes.
Mobile Accessibility
Most fitness and wellness clients who self-register do so on their phones, making mobile functionality crucial. Your budget and client needs will dictate whether you need to spring for a custom-branded phone app, but the software you choose should at least include an easy-to-use consumer app.
Customization Options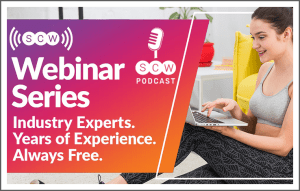 Every fitness studio has its own unique brand identity and requirements. Consider if the booking software offers customization options to align with your studio's branding and needs. This may include adding your logo and branding, customizing the booking interface, or tailoring the software's features to match your client flows. A customizable solution can enhance your studio's professionalism and provide clients with a consistent, curated experience.
fitDEGREE CEO, Nick Dennis, designed fitDEGREE to solve a specific need within the fitness software space. Rather than attempt to serve every type of fitness and wellness business or underdeliver on too many promises, fitDEGREE is designed for studios that are:
Geographically located in the United States and Canada
Independently owned
Brick and Mortar (including multiple locations)
Group fitness-focused- especially yoga, Pilates, and barre studios
Community centered
fitDEGREE believes that a boutique fitness studio's success is directly correlated to the strength of its community. That's why fitDEGREE focuses on bringing unique features to the industry that foster community in their client-facing app. Clients can make friends on the app, see which classes their workout buddies are going to, and invite others to sign up for the same class through fitDEGREE's internal chat system. fitDEGREE's innovative community-first approach helps studio owners build a solid membership base that will stay active for years, reducing attrition and improving the studio's bottom line.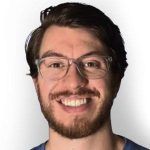 About the Author: Nick Dennis
Nick Dennis is the visionary leader, CEO and Co-founder of fitDEGREE. Holding a degree in Mathematics and Statistics, Nic's passion for fitness and technology converged as he spearheaded fitDEGREE. Securing funding for his startup while still in college, early on, Nick demonstrated his entrepreneurial prowess. His disruptive leadership has transformed the software landscape introducing a customer-centric ethos to development. As the CEO of fitDEGREE, he pioneers the first studio intelligence platform in the boutique fitness sector, leaving an indelible mark on the industry.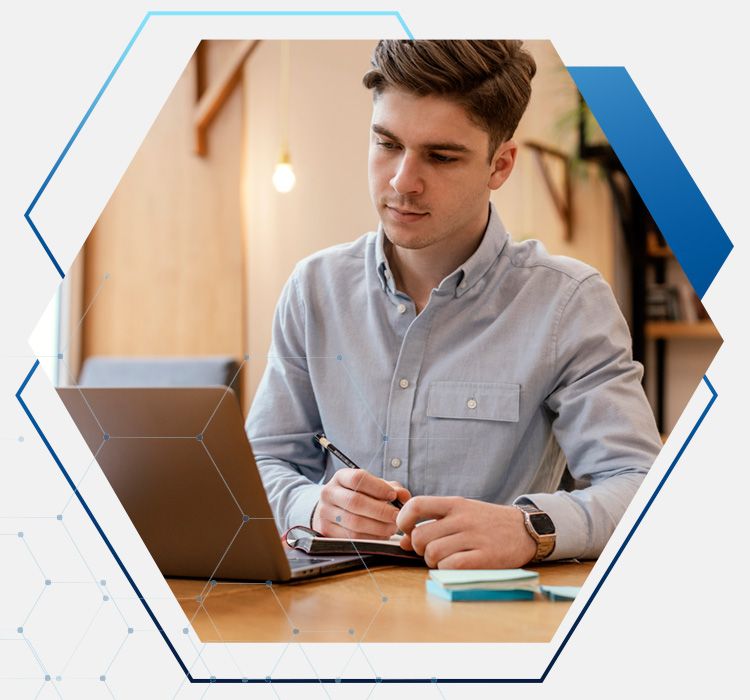 How to Easily Start a Blog and Monetize
By Rebecca Strehlow
Courtesy of WIX
If you're wondering how to create a blog, you've come to the right place. As a blogger myself, I can tell you it's a rewarding way to hone your writing skills, explore new ideas, and build an online presence that revolves around your passions and expertise. You'll get the chance to inspire, educate, and entertain your readers—and as your blog grows, you can even start making money and turn it into a full-time job or use it to start a business.
In other words, blogging is the first step toward finally pursuing your dream job or favorite hobby, so you really can't go wrong. While starting a blog might seem daunting, I'm going to walk you through every step to make it as smooth and successful as possible. The process is actually quite easy, and you'll have your blog up and running before you know it.
In this step-by-step guide, you'll find all the guidance and tools you'll need to start a blog. You'll learn how to make your website, write your first blog post and draw in loyal readers. Sounds exciting? Let's dive in.
How to start a blog
In this complete how to blog A to Z tutorial, we'll cover everything from choosing your blogging platform to making money from your written work. With a little bit of guidance, you can get your blog online in 30 minutes or less.
This is going to be the most comprehensive advice you'll find on building a successful blog from scratch. If you want to start a blog fast, though, feel free to use the numbered steps above as a quick cheat sheet. You can go directly to the step you need the most help with, or grab a cup of coffee and read it all the way through.
What is a blog?
While a blog can encompass an entire website or simply be its own section of a website, this is a place to share content about a topic you're passionate about. A blog will typically include both written and visual elements published in an easy-to-read, article format so visitors can swiftly browse and find what they're looking for. And with over 31.7 million blogs in the US alone, you can literally find blogs about every subject out there, from home renovation to baking to local business marketing strategies. Once you've established a community of readers, the possibilities are truly endless.
Reasons to start a blog
People start blogs for a variety of reasons, some of which include:
Share your ideas with the world. Sometimes you just want to be heard and get your ideas out into the universe. This is where a blog can help—it's a form of communication and space that's entirely your own. You can use your creativity and passion to create a space customized exactly to your liking where you can share your ideas, expertise and experiences.

Promote a product or service. Blogging for business is a great way to engage potential customers and provide more information about a product or service. Additionally, blogging does wonders for a website's SEO.

Earn revenue. Blogging can be lucrative with time and continued effort. The best way to see the monetary fruits of your labor is by posting quality content regularly that draws in new readers and brings more traffic to your website. This will help your blog gain advertisers and can also boost your status as an online influencer, which can open up the door for affiliate marketing.

Build an online community. Thanks to the internet, we no longer need to live in the same city, state or even country to feel connected to others. A blog, as part of a wider blogosphere community, creates a space to share your story, ideas and start conversations with people all over the world with mutual interests. A blog typically has a comments section where your readers can speak with you directly, allowing you to engage in conversation and build relationships.
There's no definitive "perfect" time to start a blog. If you feel that you have the time and resources to start, manage and promote a blog and are enthusiastic about sharing your ideas with the world, it might be the right time to take the plunge and start your blogging journey. The sooner you start, the sooner you can learn and grow as a blogger.
Now that you have a better understanding of the reasons behind starting a blog, let's explore the steps you need to take to create one, from ideation to publication.
Find the Rest of the Article HERE

About the Author: Rebecca Strehlow
Rebecca Strehlow is a content marketing professional specializing in blogging, copywriting, and SEO. industry.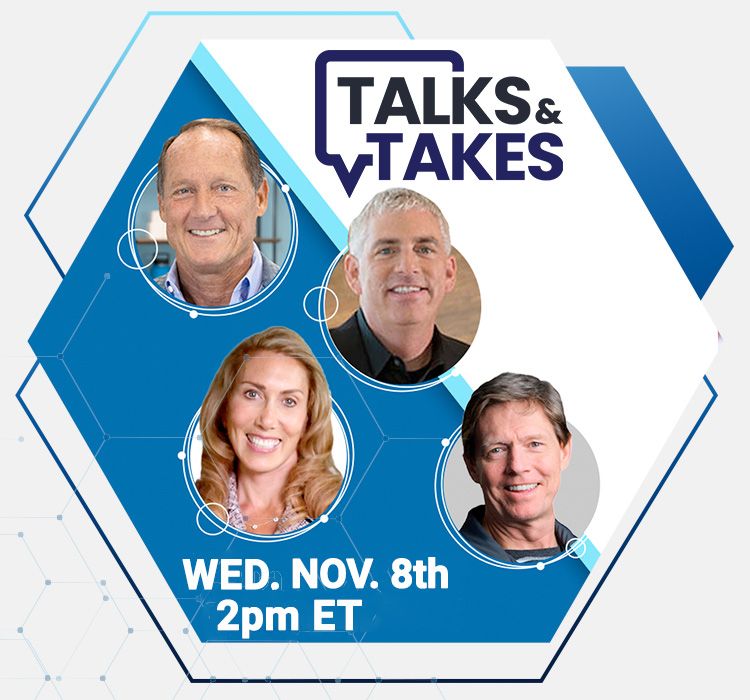 Wrap Up Your Industry Inquiries for 2023: Talks & Takes
Don't miss the last Talks & Takes Fitness Talk Show of 2023. Mark your calendar for Wednesday, November 8 at 2:00 pm EST.  Listen, learn, laugh, and reflect on current industry news and topics and look back on another successful year of ups, downs, and pivots in fitness.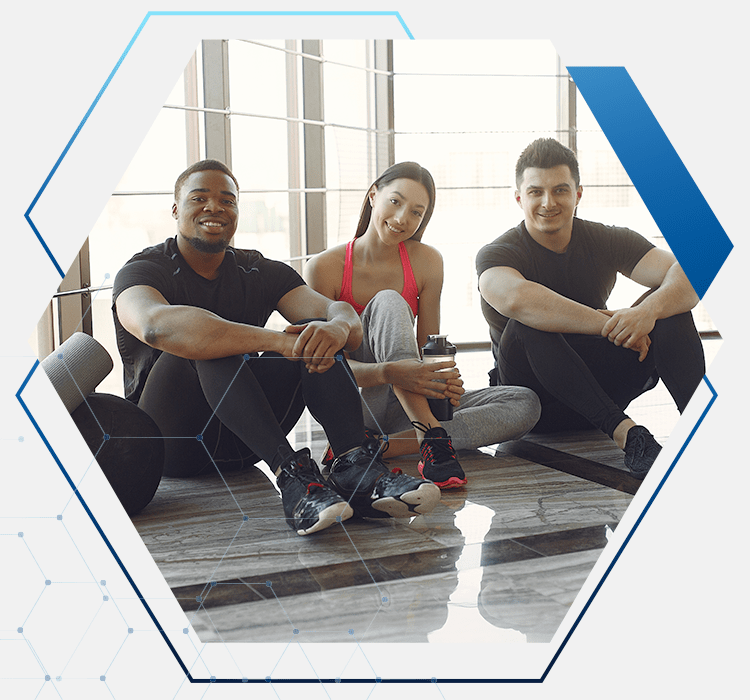 Looking to Hire?
SCW Can Help
In Need of Teachers, Trainers, Directors, or Managers? SCW's new FREE JOB BOARD is supporting the industry's need for qualified fitness pros.
Upcoming MANIA Conventions
Upcoming VIRTUAL ONLY Conventions