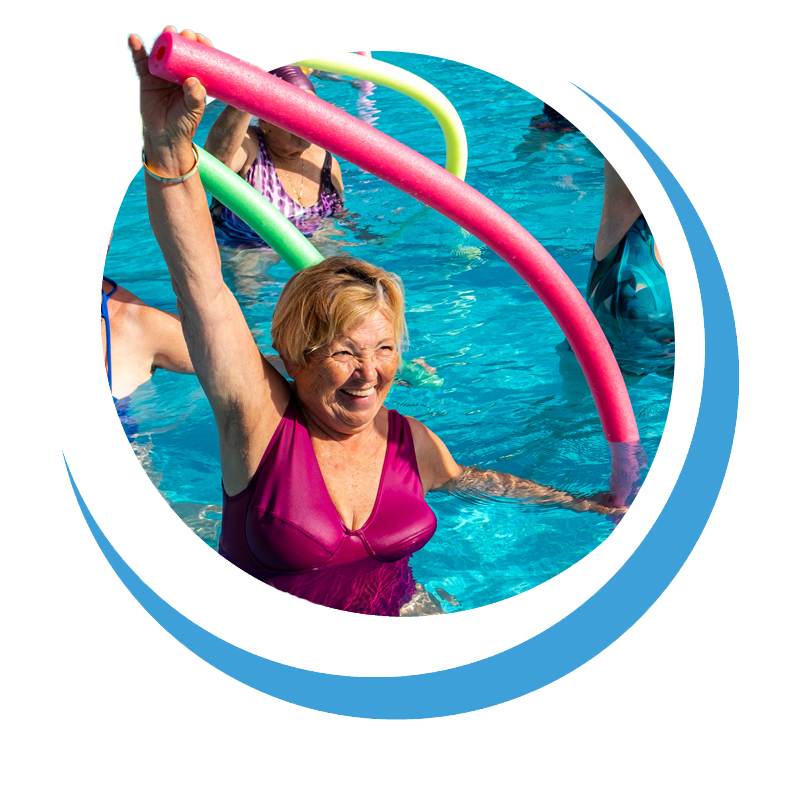 Reuse, Recycle, Reduce
Now, That's Really Using Your Noodle
by Cheri Kulp

If you love outdoor summer activities involving water…the pool, lake, or beach, for example, then you have most likely had a use for the pool noodle.  They have also been referred to as woggles, waterlogs, and noodles and, are typically made of polyethylene foam.  Noodles are often flexible enough to be bent, twisted, and can of course, float in water.  They are most commonly about 160 cm (63 in) in length and 7 cm (2.8 in) in diameter. Noodles come in a variety of colors, thicknesses, and either solid or hollow; and can be purchased almost anywhere during the spring and summer seasons. Loved by both children and adults, they are lightweight, low cost, and easy to transport making them the perfect equipment for water-based exercise classes and flotation support. Quite often they are used, abused and discarded at the end of summer; forgotten about until the following year.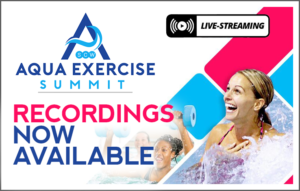 Regular exercisers of water classes are most likely quite familiar with this piece of resistance equipment, and have a love/hate relationship with pushing, pulling, knotting, floating, and manipulating through the water during workout sessions.
But, did you know, there are so many other year-round uses for this inexpensive water buddy beside just floating around on top of the water?
Check out our top 20 picks for the common pool noodle:
Bumper pads around a dock, vehicles, or other places where 'dings' occur
A great alternative to hand buoys or paddles for an upper body pool workout
Padding for the arms or back of a chair
DIY foam roller for myofascial release (Slide a PVC pipe or dowl rod through the hole)
A quick extension pole for a swimming rescue (like a shepherd's crook)
A wrist rest/support for computer work
A fishing rod organizer for that passionate fisherman with multiple poles
As a wrap on trampoline springs for a no-pinch jumping experience (see pic below)
As a crafty water raft for your family canine pal
High visibility boundary marker for snow plows or other road maintenance crews
Wreath making (use as the wreath base)
Paint brush holder
Ladder guards (for both you and the ladder)
DIY floating tea light flowers
Boot storage (to keep your knee high or cowboy boots from creasing) (see pic below)
Outdoor napkin rings to keep them from flying away in the wind
Floating drink chest for the pool or lake (see pic below)
Bedpost bumpers…no more middle of the night stubbed toes
Plant pot fillers…use less soil and the noodle pieces will allow the water to drain
DIY camping toilet (plastic-lined bucket with noodles as padding) for those serious, extreme backwoods camping adventurers
These are just a few simple, fun, and inventive ways to continue to use your noodle after the summer ends, reducing trash pileup, and increasing recycling for the good of the planet. Hope you find them helpful, but in the meantime, keep splashing on!
About the Author, Cheri Kulp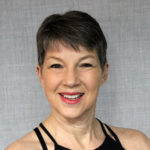 Cheri Kulp has been a certified fitness professional for over three decades. She holds a degree in Special Education from Wester Chester University and is the Co-Founder of the successful WATERinMOTION® aqua dumbbell program, WATERinMOTION® Strength. Cheri is currently the choreographer for both WATERinMOTION® Original and Strength programs, a marathoner, triathlete, and winner of two national bodybuilding competitions. Cheri has starred in over 100 FitPro videos and shares her vast experience and passion for teaching by presenting at SCW MANIA® conferences nationwide. She holds certifications in numerous land-based and aqua programs, including AEA, NASM, WATERinMOTION®, ARC, and Les Mills.
We're always looking for great content highlighting the newest things in the world of aquatic fitness. Please submit your article directly to [email protected] for immediate consideration!
Give us your feedback on what interests you, and maybe YOU will make it in the SCW Tidal Waves!