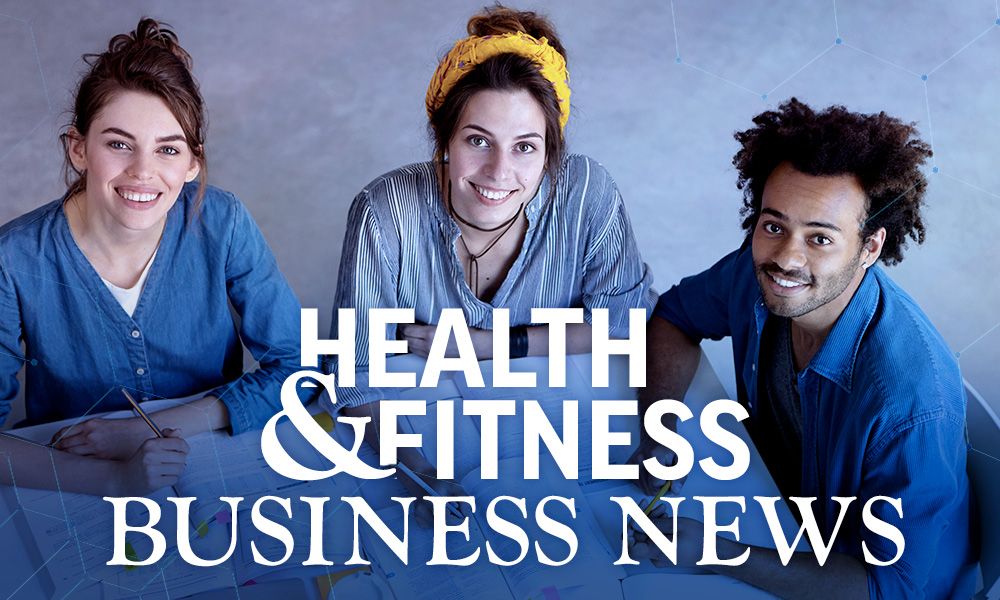 Three Key Points on Enforcement of Gym Etiquette Expectations
We've all seen, heard and maybe even smelled them. The flaunters. The grunters. The hoggers. Those with suspect hygiene habits. While a majority of our clients are great, there are times when some need to remember (or be reminded) that they are in a shared space where courtesy and respect should be practiced. To ensure that all members — from seasoned bodybuilders to fitness beginners — have positive experiences in our gyms, everyone needs to adhere to proper gym etiquette.
While different facilities have different standards and guidelines, some common violations of gym etiquette are not re-racking weights, slamming or dropping weights, not sharing equipment, not wiping equipment down after use, invading other members' personal space, wearing inappropriate attire, yelling and grunting, and generally acting inappropriately toward other members.
Social media can add a whole new dimension to this, as well. We see situations where people use their phone cameras in locker rooms, take pictures of others and post negative comments. It is no surprise that getting members to adhere to gym etiquette guidelines can be a challenging situation.
What follows is a breakdown of key teaching components regarding gym etiquette: deciding on rules, policies and member expectations; diversely communicating those to members; and empowering and training staff to handle various situations.
1. Establish rules, expectations
Every gym should establish clear rules, policies and member expectations to foster a safe and respectful environment. These guidelines should cover appropriate attire, equipment usage, hygiene, and behavior toward fellow members and staff. While expectations vary from facility to facility, here are a few examples of standard gym etiquette rules: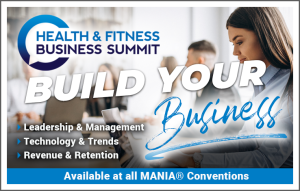 • Attire: Encourage members to wear comfortable and appropriate workout attire, allowing freedom of movement yet maintaining modesty. Discourage clothing that is offensive or overly revealing. Additionally, it should be addressed that members must always be clothed when on the workout floor.
• Hygiene: Remind members of the importance of personal hygiene. Members should be educated to avoid wearing strong colognes and perfumes. Request that they shower before using wet areas and always bring a towel to wipe down equipment afterward. Address the issue of body odor discreetly but firmly.
• Equipment usage: Establish rules for sharing equipment and encourage members to limit their time on machines during peak hours. Set expectations that members use equipment safely and correctly. Implement a system to rotate usage if necessary, and ensure members understand the importance of returning equipment to its proper place.
• Respect for others: Promote respect and courtesy among members. Remind them to keep their voices down, refrain from hogging equipment, and offer to alternate sets if someone is waiting. Discourage intimidating behavior or excessive grunting.
These are just a few examples of rules, standards and guidelines. It is crucial to create a set that fits your model and facility size, and always be ready to create new ones when needed.
2.  Communicate guidelines
Once you have established your rules, policies and member expectations, it's crucial to communicate them to all gym members effectively. Utilize various methods to ensure everyone receives the information. Here are some ways to diversely communicate guidelines:
• Signage: Display clear and concise signs throughout the gym that outline the rules and expectations. Place them in prominent locations, such as near entrances, in locker rooms and by popular equipment.
• Member handbook: Create a member handbook that includes gym guidelines and policies. This can be given and reviewed during the joining process. In addition, make it readily available at the front desk or provide a digital version accessible through the gym's website or mobile app.
• Orientation sessions: Before a group exercise class, personal training session or other specialized programming, have the person running the program review aloud the gym's etiquette and policies specifically related to that program (and not necessarily applicable to all gym members). This will help program participants understand expectations from the start.
• Email and newsletter updates: Regularly send emails or newsletters to members with essential updates or reminders regarding gym etiquette. Include positive reinforcement and highlight success stories to encourage adherence.
• Social media: Like emails and newsletters, use social media to communicate gym etiquette guidelines. With social, it is okay to keep things lighter. Try posting a funny meme or shooting a cheeky video to drive the info home in a fun and lighthearted manner.
The key to effectively communicating gym etiquette guidelines is consistently doing it in various serious and lighthearted ways. While it won't prevent all violations, it will stop some and provide a reference point when a member violates policy.
3. Empower staff
Equipping your staff with the necessary tools and training to deal with situations is vital in the effective enforcement of gym rules and policies. Here's how you can empower your staff:
• Education and training: Provide thorough training to staff members on gym etiquette and conflict resolution. Ensure they understand how to address different situations professionally and respectfully. This should include training in body language, luxury language, tone and other communication tools. In addition, develop protocols for handling conflicts or inappropriate behavior. Train staff on conflict resolution techniques and empower them to take appropriate action when necessary, such as issuing warnings or involving management. (See my column on policy enforcement, July/August 2020, page 24.)
• Leading by example: Encourage staff to follow the gym's values and etiquette guidelines. When members see staff adhering to the rules, it sets a positive tone and encourages compliance.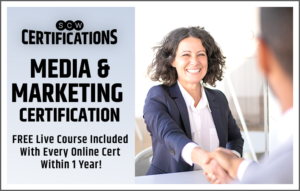 • Clear communication channels: Establish clear communication channels between staff and members. Encourage members to report any concerns or violations to staff, who can address them promptly and appropriately.
One important thing to mention is that while it is vital to empower staff to handle situations, leaders must always be ready to step in if a situation escalates. If a staff member follows the proper steps when attempting to handle a situation but still is unable to resolve it, it is time for leadership to take over. Even the best staff member will likely not have the same level of skill to handle the most challenging situations.
Also, don't forget that it is okay to terminate the membership of anyone who proves too difficult regarding compliance with your club's expectations. It is not only okay but also your responsibility to do so to respect the other members' experience.
Remember, gym etiquette is a shared responsibility. Each club member plays a crucial role in upholding your established standards of behavior and respect, and each club employee shares in the role of oversight.
Develop meaningful facility etiquette expectations, emphasize and reinforce them regularly, and empower your staff to address issues promptly. By implementing those three key points, gym owners and operators can create an environment in which members feel respected, comfortable and able to enjoy their workouts in a pleasant and supportive environment.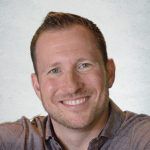 About the Author: Chris Stevenson
Chris Stevenson, former Power Ranger stuntman, is an international speaker and the founder of The Empower Group. Chris regularly presents at IHRSA, SCW Mania, Athletic Business, The Climbing Wall Summit, and more. He is also a columnist for the Athletic Business Journal and the author of the upcoming textbook, "Fitness Facility Management."  Chris has a unique ability to connect with people instantaneously and present viable, applicable lectures that resonate with every audience.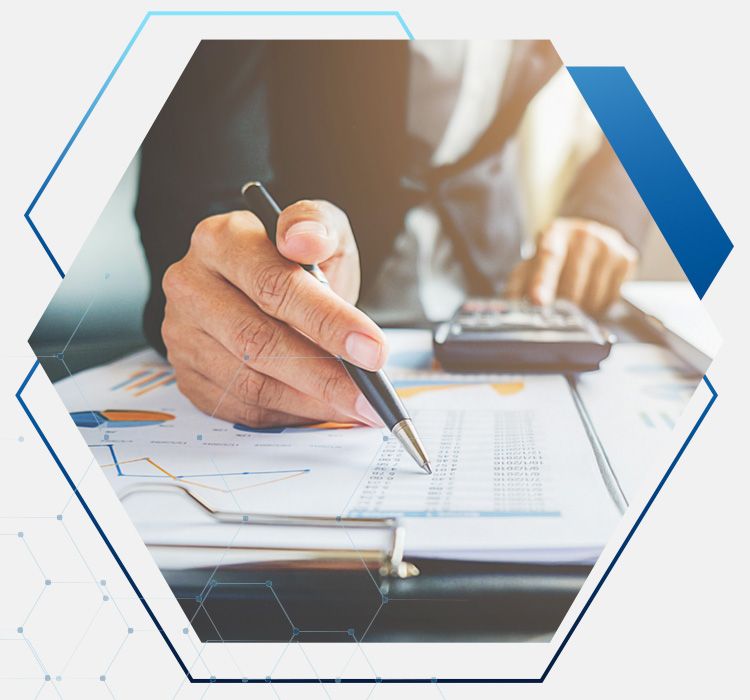 How to Close Your Books at Year End for a Successful New Year
By Kylie Ross
Most businesses close their book at the end of the calendar year, but there are some companies that end on the fiscal year, which runs from October 1 through September 30.  Regardless of when your spending stops for the year, you should always make a plan for the upcoming year.
As a small business owner specializing in tax preparation, bookkeeping, and web design, I've made a list of five "must do's" to help wrap up one year and lead smoothy into the next.
Clearing Expenses
The most important key to closing up a business year is to clear your expenses. Make sure to pay all vendor invoices and budget your current payroll. You don't want to take unnecessary debt over into the new year if you can help it. Remember though, this does not include your long-term debt, i.e., loans and mortgage.  In the fitness industry, such expenses would include a gym, land, and/or wrapped business vehicle.
Wish List
Now it's time to create/review your wish list! This should contain inventory, trade shows, and other marketing items/services you would like to purchase. Be sure to account for travel and contract labor as well.   For example, branded apps for virtual classes, supplies & inventory for trade shows, equipment, an additional certification, or licenses.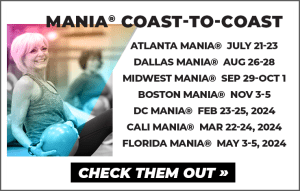 Budget
The budget you create needs to include everything, no matter how big or small the expense.  Be sure to list all prices and total it up for a complete budget. Start with your most desire item and build the list with what you can afford based on reoccurring revenue you receive. This will come from subscriptions, and/or contractual salaries.
Sales Projections
Your sales projection is everything you anticipate earning in the next year. This is determined by your current year sales from retained clients (subscriptions) plus a reasonable sales goal added to it.
Rebranding
Now that you have an idea of how healthy your business is and where it's going, you may want to analyze the data and determine if additional branding ideas or rebranding are necessary to increase your bottom line. If you choose to rebrand, just follow the same steps! Rebranding happens when creativity and drive takes over. A new logo, branded inventory and equipment, trademark registration, etc. fits under this category. Rebranding can sometimes take up to a year or two, so plan accordingly!
If you are looking to make any of these enhancements to your business, you might want to consult a professional, even if it is only for their opinion.  My company, VK Professional Services, is fully accredited, dependable, and guaranteed.  Feel free to reach out for a complimentary Q & A session to review tips and updates you would like to or may have already made.  Be sure to review my website, VK Professional Services at www.vkprofessional.net or email me at [email protected].  I would love to begin building a professional relationship and help your business grow.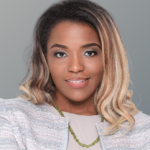 About the Author: Kylie Ross
Kylie Ross is Owner of VK Professional Services and VRoK Fitness. VK Professional Services offers tax planning and preparation, bookkeeping, notary, website design and business consulting.  
Midwest Health & Fitness Business Summit

Everything you need to lead and manage a fitness facility all in one place. 3 days, September 29 – October 1, of pure education focusing on Sales, Marketing, Social Media, Management, Programming, and so much more led by 14 World-Recognized Industry Leaders, like Tricia Madden, Bob Esquerre MA, Ann Gilbert, and Sheldon McBee, MS. Registration includes not only 31 live and recorded Business sessions, but over 150 fitness & nutrition related workshops and lectures.  Register today and save $100 using the discount code FALL.
Fitness Marketing: Ideas to Attract Gym Members
By Tracy Morrell
Courtesy of Styku
If you're a gym owner, you know how important it is to attract new members constantly. It can be tough to compete with the big chains, but there are still plenty of ways to promote your business and bring in more customers.
People are becoming more aware of the importance of staying fit and healthy. As a result, fitness centers are on the rise – in fact, there are now more than 20 million gym memberships in America.
There is also an increasing demand for personal trainers, nutritionists, and other fitness experts. However, competition for these customers is also growing fiercer by the day.
To stand out among other gym owners and attract new customers, you must develop an effective marketing strategy.
In this blog post, we'll give you an insight into fitness marketing and some valuable tips and tricks to get you started with your strategy right away!
WHAT IS FITNESS MARKETING?
Local businesses are under pressure as the fitness industry rapidly expands with new entrants such as national and international chains.
Fitness marketing is the process of attracting new clients and retaining your existing clients by implementing an effective marketing strategy.
Fitness marketing encompasses various activities, from advertising to public relations. You will be responsible for acquiring new customers depending on your fitness business model (e.g., fitness trainers, nutritionists, wellness coaches, etc.).
This is where fitness marketing comes into play. Fitness marketers can either be internal or external staff members. Internal staff members manage different marketing channels, such as social media marketing, email marketing, or digital marketing.
External fitness marketers are hired to manage specific marketing channels, such as ad campaigns.
WHAT YOU NEED TO KNOW BEFORE STARTING YOUR FITNESS MARKETING STRATEGY
Before you begin your gym marketing strategy, you should conduct some research better to understand your customers and the landscape of your industry.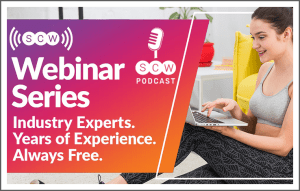 Here are some essential things you should know:
YOUR CUSTOMER PERSONAS
Every business has customers and clients. However, not all of them are the same. Some clients may have a particular need or want, while others may look for something new and different.
To attract the right kind of customers for your gym business, you must first understand who they are. With this knowledge, you can then get started with your marketing strategy.
THE COMPETITION
You'll want to know who your competitors are and what they are doing. This way, you can develop a marketing strategy that stands out and appeals to your specific target market.
If you want to succeed, you must know your competitors; otherwise, you're setting yourself up for failure. For example, a referral program can be a great way to attract new customers, but only if your competitors don't already have one.
THE LANDSCAPE OF YOUR INDUSTRY
The fitness industry is constantly changing and evolving, so you must stay up-to-date with the latest trends. This way, you can ensure that your marketing strategy is relevant and practical.
You'll also want to get an idea of the landscape of your industry: What kinds of customers do you serve? What are their needs and goals? What are their pain points? Do they usually need a personal trainer? What are the demographics of your industry? What are the most popular marketing channels in your industry? And so on.
GYM MARKETING IDEAS TO ATTRACT MEMBERS
Here are some gym marketing ideas that will help you attract new members:
IDENTIFY YOUR TARGET AUDIENCE
To have a successful gym marketing plan, you must understand who you are trying to attract. Start by creating a customer persona based on your target audience.
A customer persona is an imaginary representation of your ideal customer. When creating your customer persona, you'll want to consider their age, gender, location, interests, and so on.
CREATE A MARKETING STRATEGY
With your customer personas in mind, you can begin developing your marketing strategy.
A marketing strategy is a general plan that outlines your specific actions and activities for acquiring new customers and increasing your revenue.
Here are a few tips to help you create an effective marketing strategy:
Set Goals
Before you create your strategy, you must know what you want to achieve. This means setting goals that are measurable and trackable. Your goals must be specific, realistic, and have a timeline.
Define Your Marketing Mix
After setting your goals, you must determine the right marketing mix for your business. There are 4Ps of marketing (product, price, place, and promotion).
Create A Marketing Calendar
Don't just jump in and start marketing your business randomly. It's important to create a marketing calendar so you can stay on track and launch new campaigns at the right time.
Focus On Engagement
If you want to grow your business, you have to focus on engagement. This means interacting with your customers and community and listening to their needs.
Create A Digital Marketing Strategy
If you want to grow your business offline, you can do so with digital marketing. This includes social media, digital advertising, and Search Engine Optimization.
USE SOCIAL MEDIA TO REACH OUT TO POTENTIAL CUSTOMERS
You can also use social media to reach out to potential customers. Use engaging posts and relevant hashtags to get your gym's name out there. You can also run ads on social media platforms like Facebook and Instagram.
Social media has become one of the most effective marketing channels available today. There are around 4.62 billion social media users worldwide, and more than 90% of them visit social media at least once a week!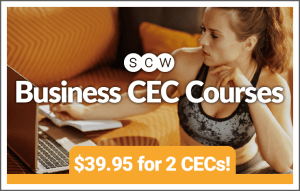 You can use social media to reach out to your target audience and build a community around your brand. Here are a few social media marketing tips: 
Pick The Right Platform
Not all social media platforms are the same. You'll want to pick the right platform for your business and target audience. 
Create A Strategy
Once you've picked the right platform, you'll need to create a strategy. Your strategy will depend on your goals, your target audience, and the type of content you want to post. 
Stay Consistent
Once you've created your strategy, you'll need to stay consistent. You must post new content regularly and respond to your customers. 
Be Genuine
Don't just try to sell and push your products. Instead, be genuine. Interact with your customers, ask them questions, and respond to their comments.
KEEP YOUR EXISTING CUSTOMERS SATISFIED
Word-of-mouth is still one of the best ways to promote your gym. Make sure your existing members are happy and satisfied with your services. If they're happy, they'll be more likely to tell their friends and family about your business.
A solid subscriber base will help you gain free traffic, build trust, and rank higher in search engines. You can acquire new customers by providing them with value on your website and encouraging them to sign up for your newsletters. 
Creating a lead magnet is an excellent way to get people to sign up for your newsletters. A lead magnet can be anything from an e-book to a cheat sheet. Once people sign up for your newsletter, you can start communicating and building a relationship with them. 
You can also use fitness forums to your advantage and partner with other influencers in your industry. Collaborating with fitness forums can increase your visibility and reach a wider audience.
CREATE EFFECTIVE AD COPY
The ad copy is one of the most important aspects of gym marketing campaigns. It is the first thing potential customers will see and will decide whether or not to click on your ad.
You must create compelling ad copy that appeals to your target audience and sparks their interest.
Use Benefit-Driven Copy
You need to highlight the benefits of your products and services rather than listing the features. Make sure to include the primary benefits of your products to appeal to your target audience.
Create An Irresistible Offer
You can also use your ad copy to offer an irresistible offer that will appeal to your customers. This way, they will be more likely to click on your ad.
Create A Sense Of Urgency
You can also create a sense of urgency by advertising limited-time offers or flash sales. This will encourage your customers to act quickly.
Be Clear And Concise
You should also ensure that your ad copy is clear and concise so potential customers can understand your offer immediately.
Include A Call To Action
Your ad copy should also include a call to action. It should urge potential customers to click on your ad and purchase your products or services.
CHOOSE THE RIGHT PLATFORM FOR YOUR AD CAMPAIGN
When choosing the right platform for your ad campaign, you need to consider your marketing budget, the cost of the different ad platforms, and the potential return on investment (ROI) of each platform.
You should also consider your target market and the devices and apps they use most often.
Facebook
Facebook is one of the most popular ad platforms. It allows you to create custom audiences based on your target market. You can also use Facebook's powerful targeting options to reach your target market.
Google Ads
Google Ads is another popular ad platform that allows you to reach your target market through search engine marketing (SEM). Google Ads will enable you to create custom audiences and use powerful targeting options.
Instagram
Instagram is an excellent platform for reaching a younger audience. It allows you to use hashtags and geotagging to reach your target market. You can also use Instagram's powerful targeting options to reach your target market.
SUMMING UP
Fitness marketing is a great way to attract new gym members. Using the right platform and creating effective ad copy, you can reach your target market and encourage them to sign up for your gym membership.
You can also use fitness forums and partner with other influencers in your industry to increase your visibility and reach a wider audience.
Using these marketing ideas, you can attract more gym members and grow your business. So get creative and start promoting your gym today!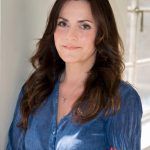 About the Author: Tracy Morrell
Tracey is the director at React Fitness Limited with over 20 years of experience in the fitness industry.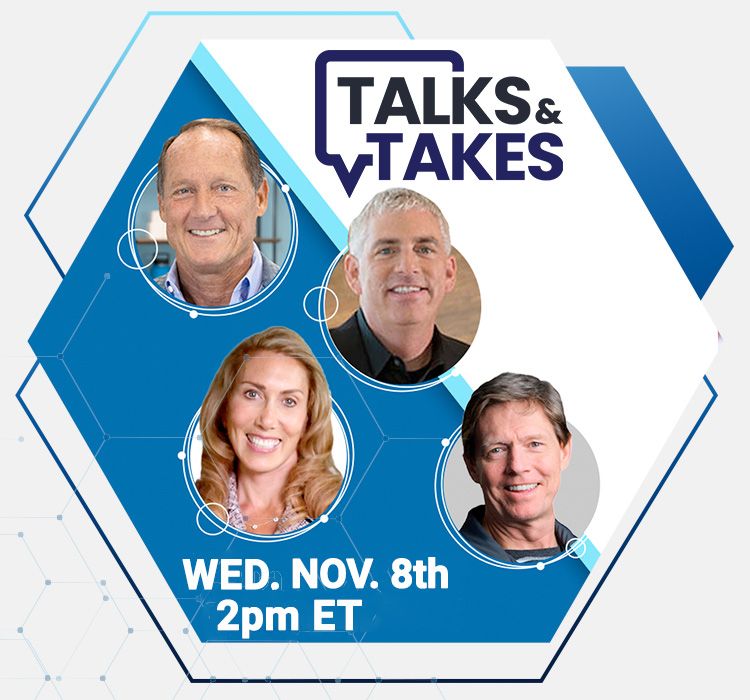 Industry Info with a Twist: Talks & Takes
Mark your calendar for the next quarterly episode of the most interesting Fitness Industry discussion on the web.  Join Brent Darden, Bill McBride, Sara Kooperman, J.D., and Blair McHaney for Talks & Takes, on Wednesday, November 8 at 2 p.m. EST. as they uncover events and topics bound to generate discussions relevant to facility owners and managers.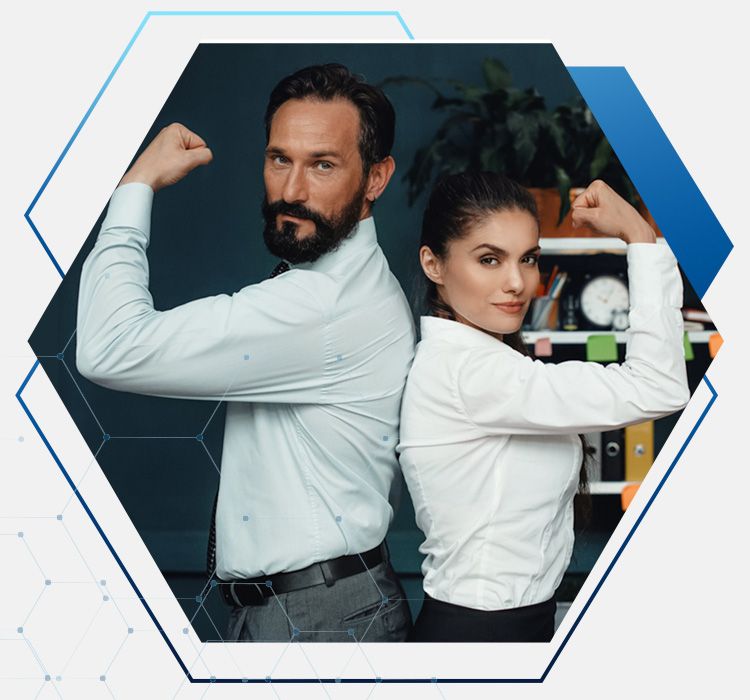 The Hottest New Office is the Gym
Jessica DiGiovanna starts her Mondays at 6:30 a.m. with squats, dead lifts and lunges at her local Life Time gym. Afterward, she showers, gets dressed—and stays, working on her laptop and phone until about 6 p.m.
Her new office is the gym, on the fourth floor, in a co-working space scented with notes of bergamot and stocked with a basket of fruit and energy bars.
DiGiovanna, a 25-year-old audit project manager in Arlington, Va., only goes to her real office for big meetings and other organized events. She doesn't like the isolation of just working home alone, so she signed up for a $499-a-month membership package in July.
The price tag is high, she says, but the setup lets her toggle between self-care and her job, in comfortable clothes, without travel time and lost motivation. It is a third space—not work, not home—that puts her in an energizing environment without having to slog to the office.
"By going into this space and not coming back home, I'm going through these movements of the day more intentionally," she said. "There is less distraction and I'm set up to work more efficiently."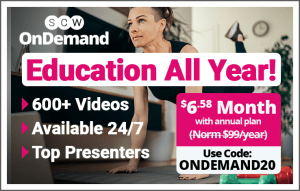 Gyms were once wary of letting the remote-work masses Zoom from their lobbies and locker rooms. Now, they see opportunity in offering extra desks, offices and outlets. Some are creating co-working spaces to separate the extension-cord wielders from the spandex crowd. Other gyms are charging extra and offering entire floors for clients to stay and work all day.
Co-working arrangements—in which workers from different companies share office space for average monthly fees around $300 to $400 a desk—are facing market tumult.
, once one of the world's most valuable startups, has raised doubts about its own survival. Meanwhile, cafes, coffee shops and libraries are often overrun with workers who don't want to be at home or in the office.
There is appetite for co-working spaces that are close to the places workers already frequent and enjoy spending extra time, like they do at gyms, says Bob Chodos, a vice chairman at commercial real-estate firm
, who frequently represents tenants in leasing arrangements that include co-working spaces.
"You're going to see the evolution of the model accommodate people who don't want to go into the office but still work closer to where they live," he says.
Gyms as co-working spaces may not be such a heavy lift. Many employees who have the option to work remotely are coming down from their work-from-home highs. While they don't necessarily want to commute to the office, they crave the buzz of more social environments.
Damaris Hollingsworth, founder of a five-employee architectural firm, says the monthly cost at her Life Time gym's co-working space allowed her to grow her business, which she began with $475 a month for one desk in 2020. The total cost of her space now—which includes an office and several desks clustered around it—is $4,000 a month.
Hollingsworth, who designs book stores, coffee shops and mixed-use buildings, says she has pondered renting more traditional office space. But the upfront cost of setting up a similarly tastefully-appointed space with all the audiovisual equipment, conference rooms and full kitchen would be too much. Not to mention, her employees might really miss the gym.
"I get to offer an extra perk: If you work for me, you'll have access to an amazing gym. That is a big deal," she says.
Gym membership levels are still recovering from the pandemic-induced shutdowns, but many say the usage rates have caught up or surpassed pre-Covid levels.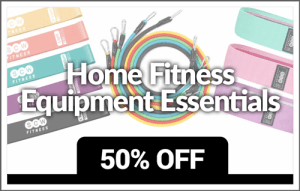 Luxury health clubs such as Biân in Chicago added 9,000 square feet of space for co-working in June. Members who pay annual membership dues of $4,000, plus a one-time initiation fee of $1,000, can access two conference rooms equipped with Zoom cameras and 75-inch TV screens. Other amenities include swiveling chairs equipped with river views and QR codes for food and beverage delivery.
Chelsea Piers' new 60,000-square-foot location in Brooklyn's Prospect Heights neighborhood, which opened in June, includes 4,000 square feet of co-working space outfitted with long marble tables, a fireplace and privacy booths.
The company says attendance overall is up 12% compared with prepandemic levels. Chelsea Piers' other locations are building out similar spaces, says Keeth Smart, a senior vice president. Work tables have been added near patio furniture on the sun deck atop the flagship waterfront gym in Manhattan. Co-working tables and phone booths will be incorporated into new clubs opening next year in Long Island City and Midtown.
"We see throughout the day members are coming, taking a call, hopping into a class, getting back online," Smart says. Keeping people around the gym more of the day has led to bigger spending in the facilities' cafes and wellness services, too.
Working from the gym can create issues. Jason Shen, a 37-year old executive coach, says he sometimes feels awkward on video calls from the co-working space at Chelsea Piers. The gym is a hive of activity as people walk by in athletic gear. Colleagues on video calls sometimes ask: "Where are you?" he says.
Now, Shen tries to find a neutral backdrop against a wall or in a privacy booth and uses a noise-canceling headset. So far, he says his system works, partly because everyone hasn't yet discovered that the gym offers co-working.
"In six months," he wonders, "is it going to be overrun?"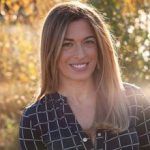 About the Author: Mike Jesowshek
Anne Marie Chaker is a veteran features writer for The Wall Street Journal. She began her career right out of college as an administrative assistant and later grew into various assignments at the paper, from reporting assistant on the regional editions to Spot News during the September 11 attacks in 2001. She was a member of the original team that helped launch Personal Journal in 2002 and since then has written about everything from education to sociological trends involving relationships, food, family and pandemic life. Her first-person story detailing her journey into pro bodybuilding launched a book for Penguin Random House, scheduled for 2024.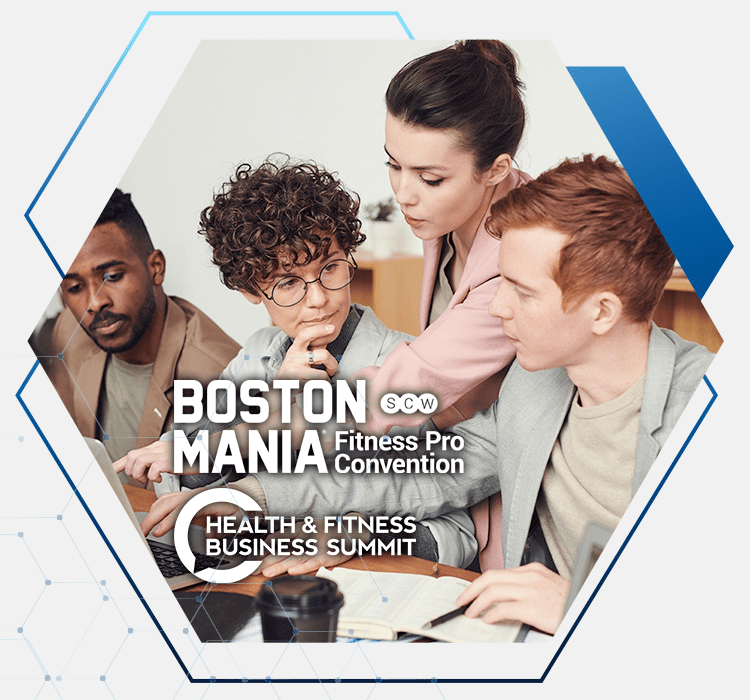 Boston Health & Fitness Business Summit
Don't miss out on the last SCW Business Conference of 2023.  Join 26 Business Leaders, November 3-5, for 40 hours of education, networking, and tools you need to set yourself apart from the competition and move your business into a more profitable future.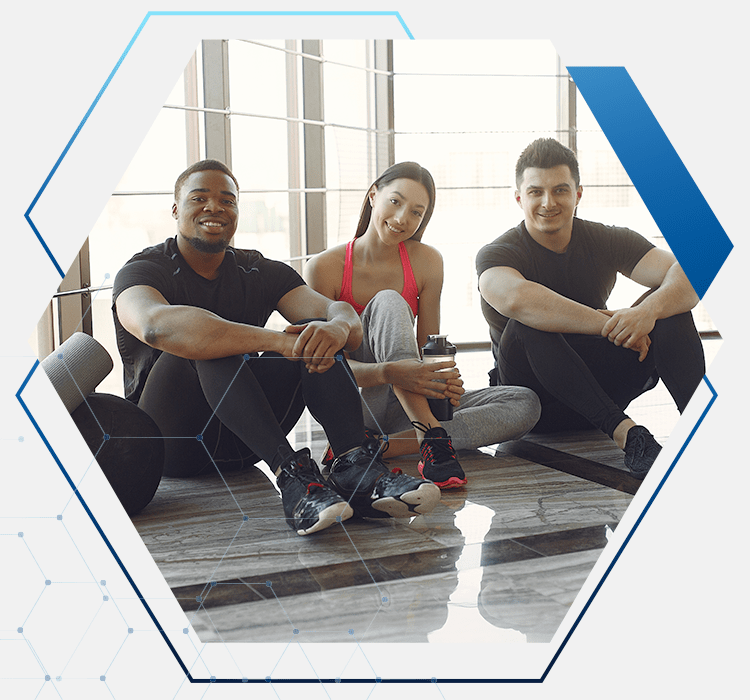 Looking to Hire?
SCW Can Help
In Need of Teachers, Trainers, Directors, or Managers? SCW's new FREE JOB BOARD is supporting the industry's need for qualified fitness pros.
Upcoming MANIA Conventions
Upcoming VIRTUAL ONLY Conventions